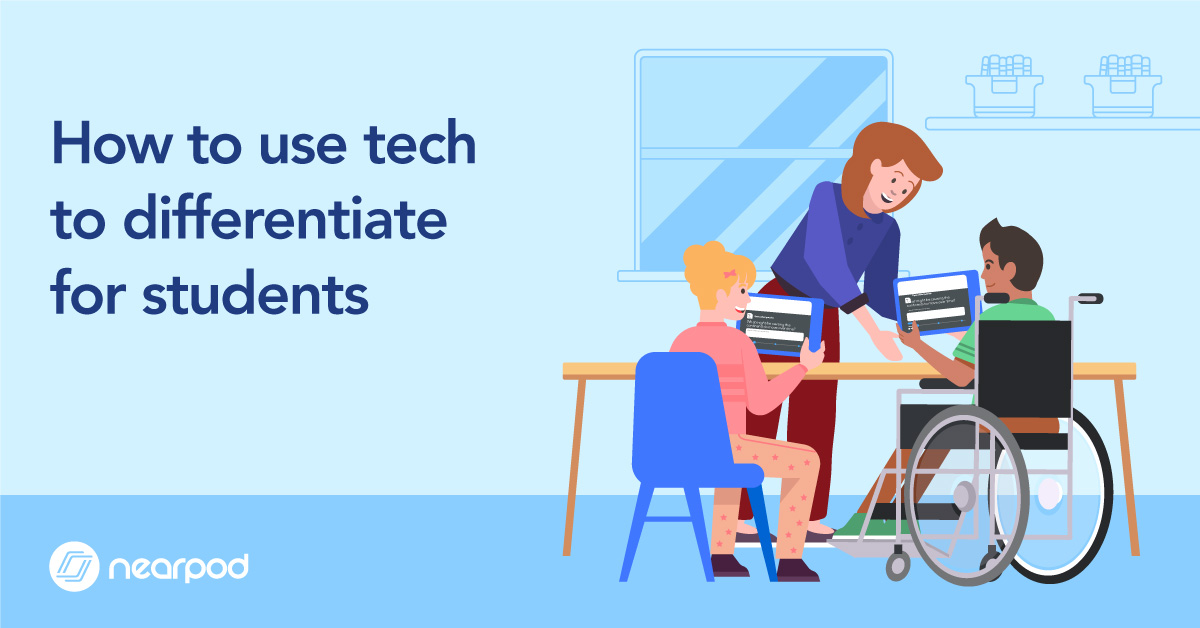 How to use tech to differentiate for students
Using tech to differentiate for students in the classroom has been the most effective resource I introduced into my classroom to broaden inclusivity for all learners. One size does not fit all in education, and it has been my experience (and frustration) that many curriculums don't differentiate their instructional materials, catering to the average student while providing leaflets for students needing differentiated tools the most: high achievers, English language learners, IEP students, and those with speech language concerns. I've spent A LOT of time and money creating binders heavy enough to break a foot if dropped. Despite all that effort, I still came up lacking.
Student-Paced Mode
Nearpod's Student-Paced Mode feature was designed with differentiating instruction in mind. Easy to use, you can build regular lessons in Nearpod without having to worry about pushing struggling learners too hard while students ready to move at a quicker pace can continue unhindered. Students still login with a 5-digit code, but can work through a lesson at their own speed. Slower students get time to truly work through problems and process answers, but don't feel rushed or "left behind" for not moving quickly. Interested in giving Student-Paced Mode a try, the Nearpod has wonderful articles to get you started: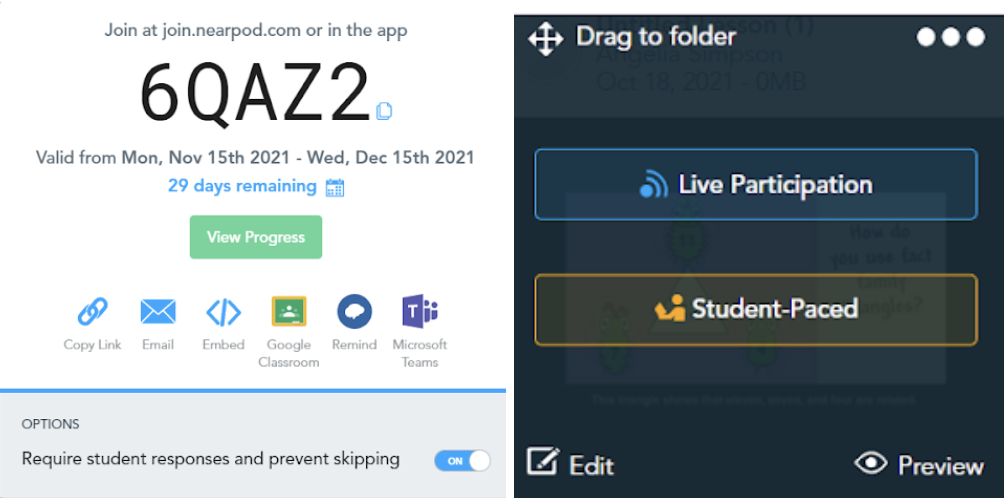 Different lessons for different Levels
Remember those huge binders I made to help differentiate for my students? Well, I'm happy to report my lessons are housed in my Nearpod library and no longer a threat to anyone's health and safety. Now, I can quickly make differentiated lessons for learners for all subject areas – spelling, reading, writing, math, science, and social studies. Pulling in clipart, videos, and content to fit my groups and what levels and skills they need to work on. If I'm short on time, Nearpod has pre-made lessons at all levels that I can edit to fit my needs. If I need rigorous content for my high achievers, the filter tool in the Nearpod library lets me select grade-levels, subjects, and even whether I want videos, lessons, or activities. You can even filter based on what specific standard you want your students working on. It doesn't get more differentiated than that!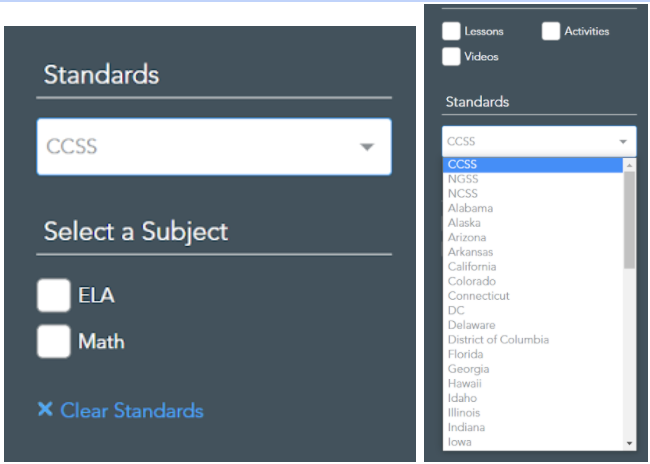 Lessons you create or edit/ use from the Nearpod library are immediately saved to your account for future use for many years to come. I like to make folders to organize my lessons based on small groups, skills, subjects, etc.
Keep your differentiated lessons organized by
Clicking the "Folder" icon in your Nearpod library
Create a name for the folder and click "Create"
Drag any lesson you want into the folder
Access lessons that are organized and ready to use!

Assessment to guide instruction
With every lesson, you get instantaneous assessment feedback to guide and differentiate instruction. After students complete Nearpod lessons, I can look into my reports and use individual student data to guide my next lessons around student needs. Reports break down by correct answers, student names, question type, responses, and percentages. If a student needs more help, I can create my own lesson or pull from the library to fit the skills I want students to practice. During a Nearpod lesson, you can also toggle between student and teacher view. The Teacher Dashboard shows you student responses in real-time so you can address misconceptions in the moment. You can even use the Whiteboard feature to model for students!
Nearpod takes assessment for differentiation one step further in that students can access and see their own reports. Conferencing with and guiding students in creating personal learning goals adds another layer to differentiation in teaching by making students accountable for their own individual learning as well. You and your students can work collaboratively to make a learning path specifically designed for that child's learning needs. This creates a norm within the classroom for every student to realize that learning is personal and subjective. Comparing yourself to other students should become a thing of the past.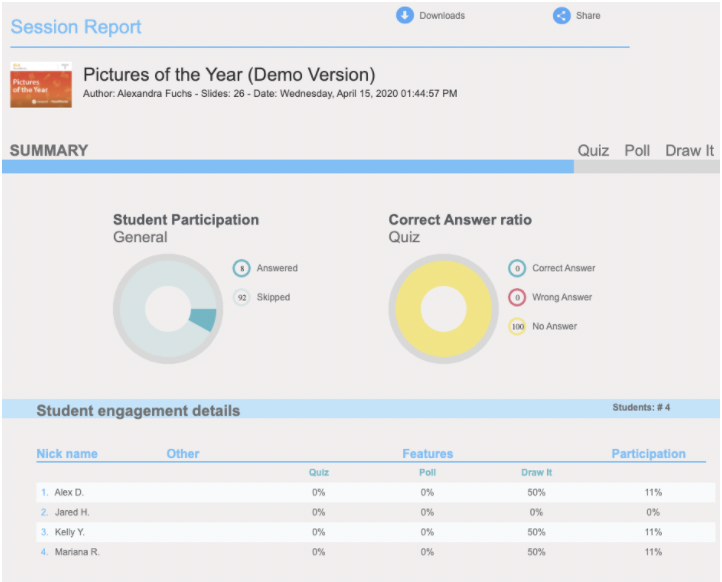 Inclusivity features for every lesson
Differentiation allows for greater inclusivity in the classroom. Technology based lessons give students better access to concepts than various traditional methods. Nearpod's inclusivity features support multiple needs.
Some features include: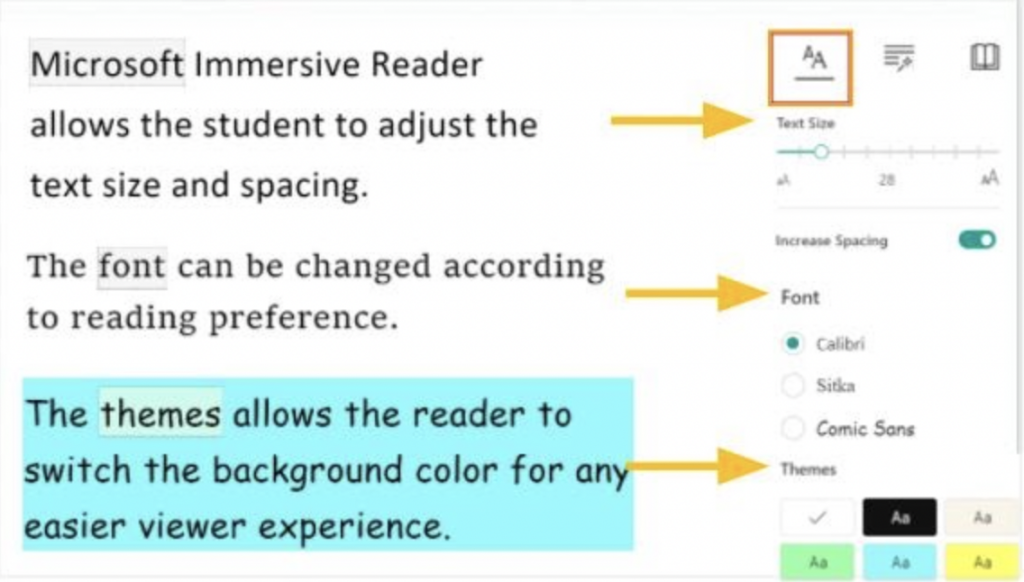 Multiple responses for all Learners
Everyone learns differently, which means teachers need more resources at our disposal to reach and make an impact on every student inside the classroom. Inclusive classrooms that offer differentiated instruction are ones that offer flexibility along with variety in the lessons presented to students. One note worksheets make an impact on a small percentage of students in the classroom, not to mention they don't gain much positive attention.
Integrating different Nearpod activities, such as these, into your lessons can cast a wider net for all the unique gems in class:
Differentiation becomes second nature in a classroom with the right resources at your disposal. Nearpod's many features and activities make learning accessible to all learners in the classroom. Isn't that what all teachers want?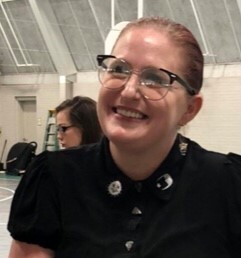 Angelia Simpson has been a first grade teacher for nine years. With a classroom full of minions, she balances the wonderful line of chaos and learning. Passions include writing, technology, reading, and Corgis.