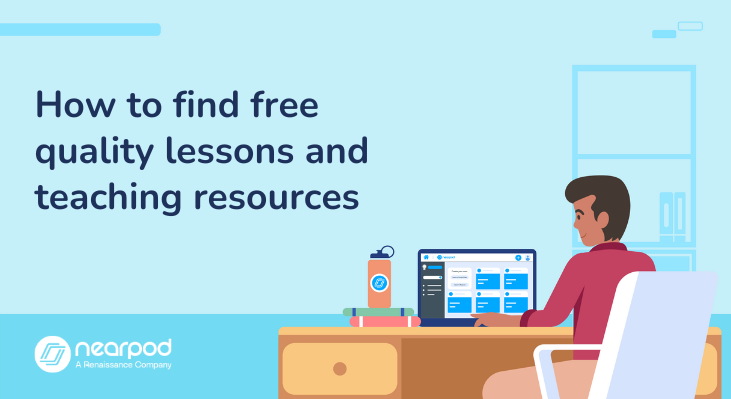 How to find free quality lessons and teaching resources
At Nearpod, we know that finding free teaching resources whose quality you can trust is hard. And we know that, more often than not, teachers end up making their own content. Teachers also use their own money to buy pre-made lessons or lesson plans, which they often have to modify or build upon. Doing all that work while juggling other priorities—like tracking students' progress and supporting their development—can feel impossible and even take the joy out of teaching.
Bringing that joy back is what drives the Nearpod team. We want you to spend less time planning and more time teaching and connecting with students. We've gone beyond teacher lesson plans and built a library of 22,000+ high-quality lessons, videos, and activities ready for you to teach immediately. It's easier and faster than ever to search this library. Your next lesson is now a click away, saving you time and helping you focus on what matters most—student outcomes.
New to Nearpod? Sign up for free below to access quality, standards-aligned lessons and create your own interactive lessons and activities!
What makes us "content experts" at Nearpod?
Nearpod's curriculum team comprises of former educators who have been in your shoes. Our collective classroom experience weaves itself into every resource we create. But we don't just rely on our small team when creating teaching resources. We work with a vast network of educators who, drawing from their varied areas of expertise, design the high-quality lessons, activities, and videos you'll find in the Nearpod Library. So, when you use a Nearpod resource, you can trust the intention and competence of the educators who had a hand in creating it.
In addition to enlisting the help of other experienced teachers, we frame our resources around the research-based instructional models you know and use. Here are some examples: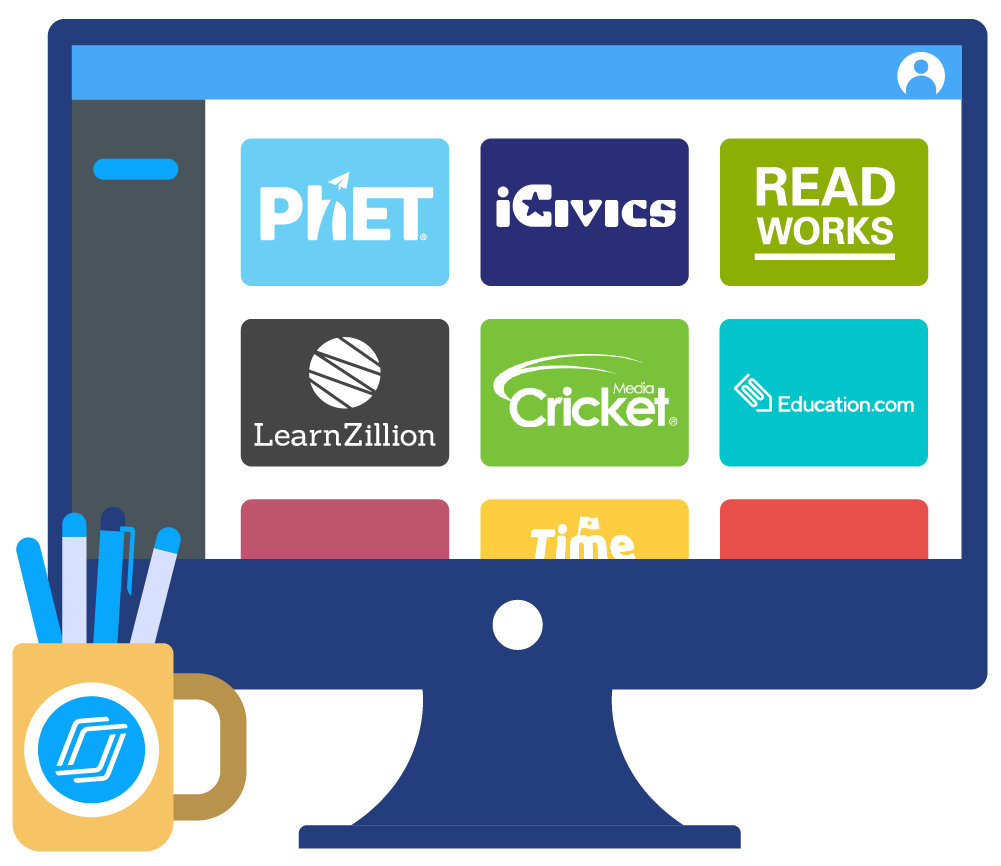 You can also trust that you will find the instructional best practices you use daily embedded right into our resources. From objective-setting and feedback opportunities to cooperative learning and hypothesis testing, our team works to maximize the impact of everything we make through research-based instructional strategies.
To further support creating free and valued lessons, we partner with trusted, leading education organizations, such as Next Gen Personal Finance, NASA eClips, PhET, Smithsonian, ReadWorks, Education.com, PBS Kids, iCivics, and more. Together, we work to build a library that makes it easier for you to find all the teaching lessons you need, all in one place.
All of us hope that thanks to our work, you'll stop scouring the internet for free teaching resources and regain some of the time you need to do the most important job in the world.
What types of free teaching resources does Nearpod have?
To keep your students engaged, you can't teach the same way every day. Educators spend considerable time searching for teaching lessons that will allow them to teach using multiple modalities. Any teacher who has spent hours watching videos or scrolling through hundreds of game ideas while preparing for a lesson knows this is easier said than done.
Here are the varied, flexible resources you can find in the Nearpod Library: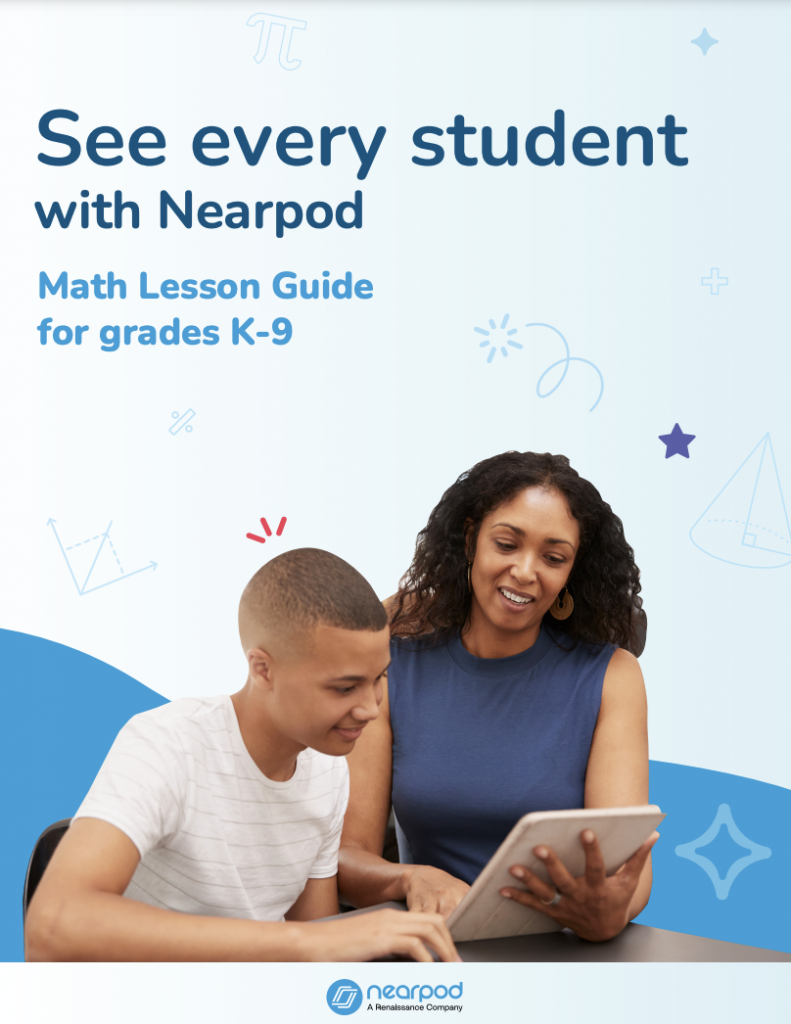 Lesson Guides
Elevate instruction with our comprehensive Lesson Guides for grades K-9 in Math, English Language Arts, Science, and more. Whether you're a seasoned educator or just starting out, our Lesson Guides provide the framework you need to spark curiosity, foster critical thinking, and facilitate effective instruction.
Click below to preview and download our Lesson Guides!
Interactive lessons
Finding free teacher lesson plans is great. Finding free, high-quality, ready-made lessons is better. Nearpod lessons are both the lesson plan and the student experience. Nearpod has 8,500+ interactive lessons with immersive slides-based experiences that you can launch with a single click. Once you launch a lesson, you'll seamlessly take students through direct instruction, practice, reflection, and more.
We design every Nearpod lesson with a specific learning goal in mind. From there, we define the learning objectives and adopt the learning design model best aligned with the lesson's purpose. Then, we take that framework to build a learning sequence that contains: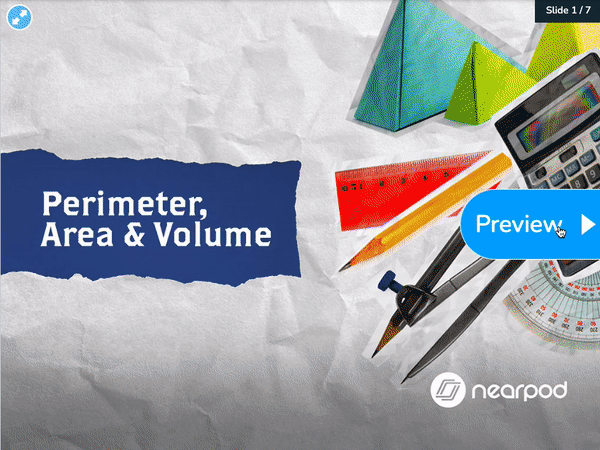 Engaging, clear, and effective instructional experiences
Rich multimedia, such as video, articles, and Virtual Reality (VR) Field Trips, reinforce new concepts and make real-world connections
Metacognitive reflections and polls to promote self-awareness, monitor prior knowledge, and spark discussion
Frequent, interactive checks for understanding invite your students to write, record themselves, draw, sort, match, collaborate, fill in the blanks, answer multiple-choice questions, and more. Seeing your students' performance on these tasks in real-time allows you to quickly identify learning needs and adjust your teaching on the fly.
And if you find that our lesson doesn't exactly match your learning goals or needs a sprinkling of your personality, remember that all of our lessons are modifiable. You can add or delete slides and modify student activities to make our lessons just what you need.
We're always busy expanding our library of lessons! Here are just a few of the collections you should explore:

Games and activities
Whether you're a beginner looking to ease into teaching with Nearpod or simply searching for activities to use for your lesson plans, interactive activities are perfectly bite-sized practice opportunities designed to be versatile.
Here are some ways you can use our activities:
Use them as hooks, checks for understanding, asynchronous practice, or even assessments
Use them on their own or add them to lesson using our integrated activity bank, accessible right from where you create your lessons
Use several activities at once for small groups or differentiated instruction
Whereas full lessons contain multiple slides, activities use a single, interactive slide to pack in all the learning action.
Here are some of the types of Nearpod activities you'll find in our library: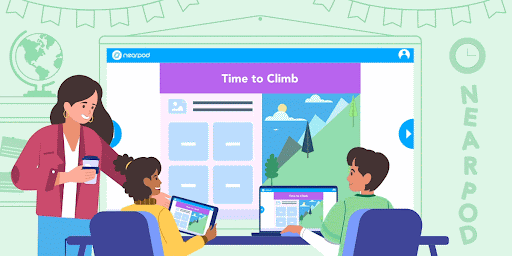 Interactive videos
Using multimedia such as video is ideal for memorable student learning. Still, the time it takes to find just the right resources can make this feel unrealistic. To save you time sifting through endless video search results, Nearpod has 10,200+ educational Interactive Videos you can use for your lesson plans. Find videos from names you trust, such as Crash Course, SciShow Kids, Smithsonian, TED-Ed, and more. We've even embedded interactive questions into every video you'll find on Nearpod, allowing you to monitor your students' understanding in real time. We are also proud of our growing collection of Nearpod Original videos—best-in-class, free instructional videos written and produced by our own video team.
Here are some of our favorite Nearpod Originals:
Just like activities, Interactive Videos give you the flexibility you need: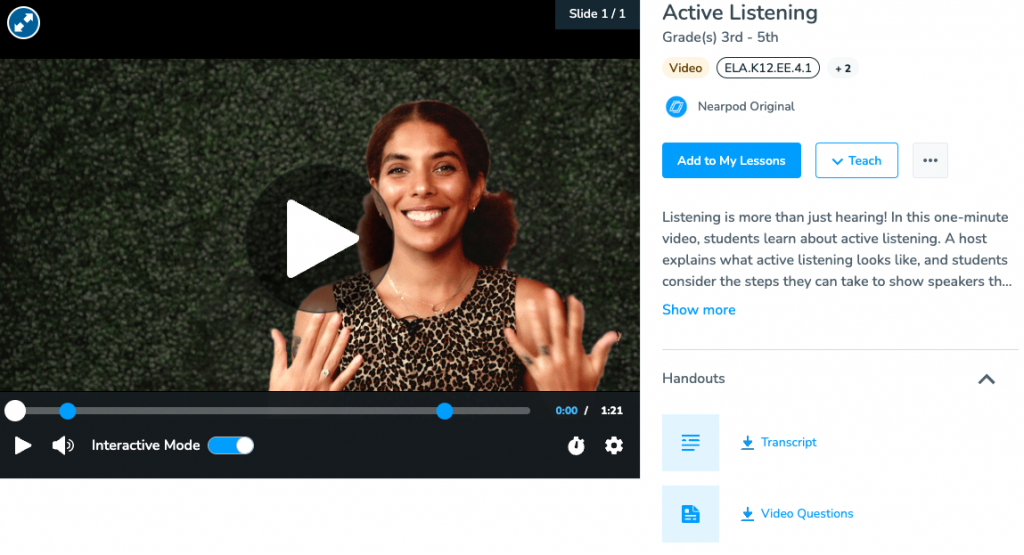 Add or remove interactive questions right inside the video to tailor the experience to your students' needs.
Use videos on their own or add them to an existing Nearpod lesson or activity.
Watch together in front-of-class mode or send to your students' devices for synchronous or asynchronous instruction.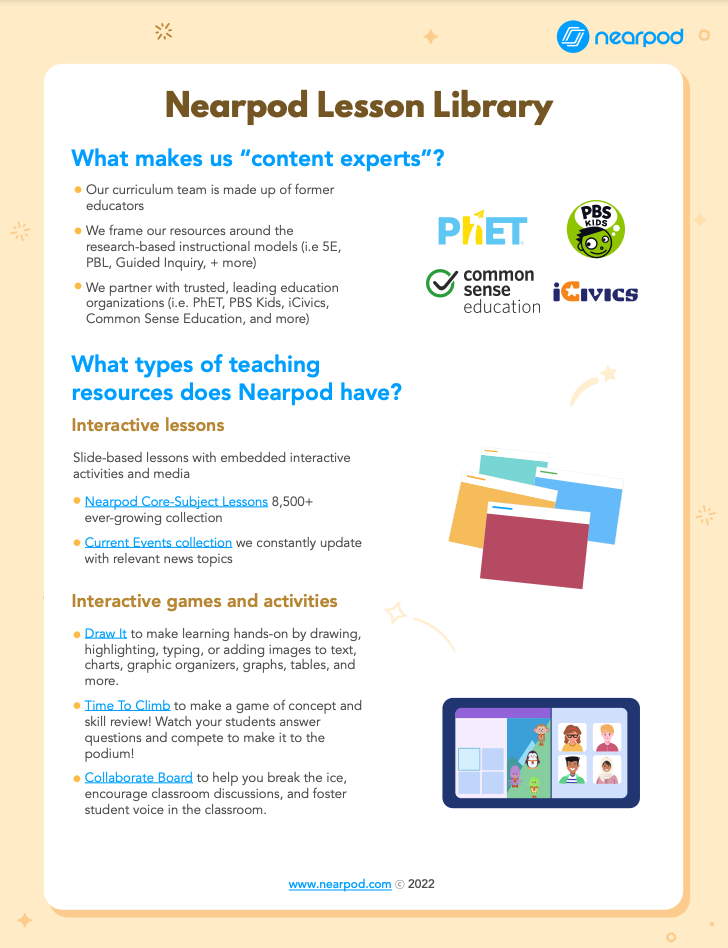 How to find free quality lesson plans
Interested in sharing or saving the tips on this blog post? We've rounded up all of these resources into a downloadable PDF. Print it out to share with colleagues, send it digitally, or save it in your files for reference!
Enhanced Search Bar
Find the resources you need with just a few clicks with our enhanced search:
Use a single search bar and a keyword to search for lessons anywhere on the platform. You can find all the resources on the Nearpod Library or Nearpod programs. You can even find all those amazing lessons you forgot about in your own library.
Search faster with real-time suggestions that appear in the search bar right as you type!
Looking for something specific? You can now filter according to content type, subject, grade level, and standards.
You'll always know how to find your way home with a Nearpod menu that always stays the same on the left side of your screen.

Curated Collections
Featured in the Library
Sometimes, you might just be in the mood to browse! You can explore our curated content collections right from the Nearpod Library. Every month, we update our "Featured" section to bring you seasonal topics, relevant holiday resources, and new partnerships. We also give you easy access to our latest must-haves in the rotating carousel at the top.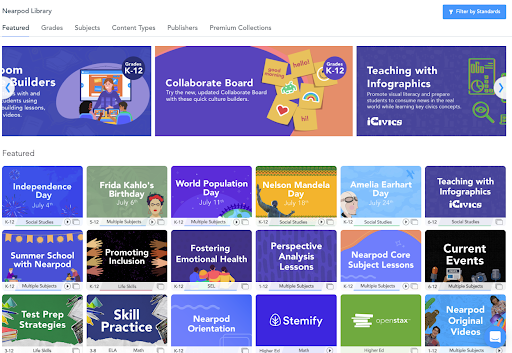 Your school or district library
Teaching is a collaborative effort. We know you work hard with your department, school, or district to curate resources that are just right for your community of students. If you use a school or district Nearpod license, you can find content recommended by your colleagues in the school library. And suppose you want to expand your search to our library of 22,000+ free resources for teachers. In that case, the enhanced search bar will always be right at the top, ready for you to explore everything in one place.
What can you do with Nearpod content?
Teach it as-is or customize it
All of the free teaching resources in the Nearpod Library are customizable. You can save any resource to your library and edit it. You can divide it into two or more lessons by duplicating the lesson: add or remove slides, change activity directions, add your own visuals and supports as reference media, swap one activity for another, or anything else you know your students will benefit from.
Here are some ways you can customize your lessons:
Have students who will benefit from the option to draw and write? Swap in a Draw It for an Open Ended Question and allow them to do both!
Want to engage your students with a bit of competition? Replace a Quiz with a Time To Climb activity.
Need your students to submit audio instead of written responses? Turn on the "audio response" feature on an Open-Ended Question.
Want to add even more real-world connections? Add a Virtual Reality (VR) Field Trip to your lesson.
Organize your lessons in My Library
When you've found the perfect lesson or modified one to make it right for your students, it's easy to store it in your library.
Pro tip: Rename the lesson and add descriptors in settings so it's easier to find later! For example, you might rename the lesson "Entering the Cold War" to "Cold War Unit Opener" and add things like "5th period," "pre-assessment," or other relevant terms in the lesson settings.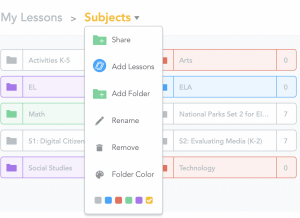 Drag and drop your favorite content into folders you can name, rename, and color-code. Organize your resources by subject, class period, month, unit, or whichever system best serves your needs! And with the search bar, remember that every time you enter something, you'll see results from the Nearpod library and your own library of tried-and-true resources—everything is now just a click away.
Start saving and creating lessons
Nearpod's expertly curated and easily searchable library of free teaching resources is there for you, regardless of the type of Nearpod license you have. Additionally, schools and districts can put even more resources at their teachers' fingertips, thanks to Nearpod Programs. No matter how you use the Nearpod library, we hope our growing library will help you spend less time searching and more time focusing on what you love.
New to Nearpod? Sign up for free below to access quality, standards-aligned lessons and create your own interactive lessons and activities!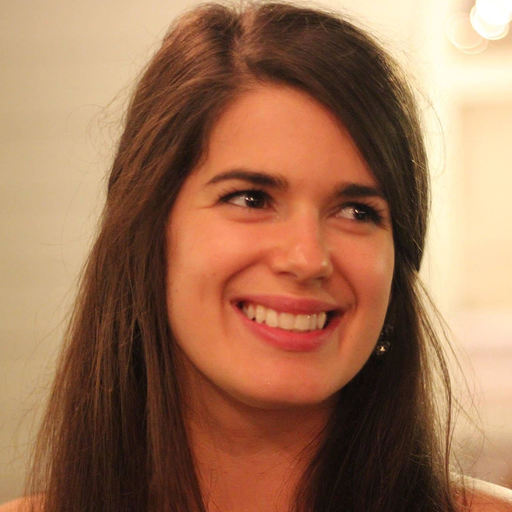 Caroline is a former French, Spanish, and EL teacher who followed up ten years in the classroom with a gig as a content writer for Nearpod, and has been on the Nearpod Content Team ever since. She loves to think about how to use Nearpod content to make teaching easier.