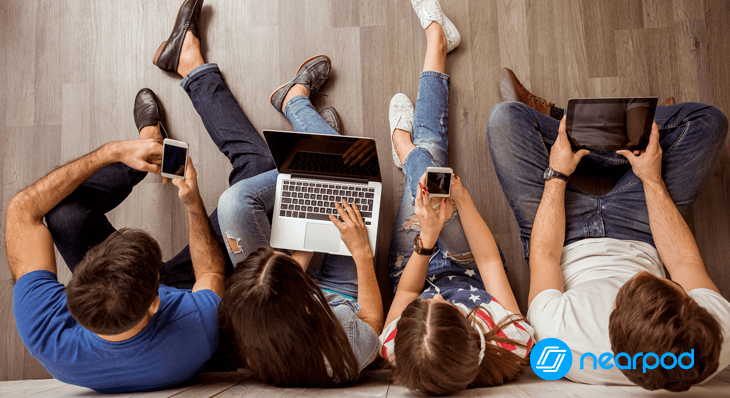 6 Genius Ways to use Student-Paced Nearpod Lessons
One of the more unique options to launch a lesson in Nearpod is a Student-Paced lesson. Students enter a unique 5 letter code and pace themselves through the lesson. With this feature, teachers can provide several unique opportunities to reach their students. Take a look at how to maximize student-paced lessons and bring these ideas to your classroom!
Duplicate to Differentiate:
Contrary to popular belief, differentiation does not have to be as intimidating as you think. It's all about utilizing your resources. Let's take a look at how you can leverage Nearpod's student-paced lessons to enhance your classroom differentiation:
Several adaptions of a lesson are #TeacherGoals. Ex: baseline lesson, remediation, and enrichment lesson. Nearpod has over 7,000 ready-to-run standards-aligned customizable lessons. Filtering your needs in the Lesson Library by subject, resource, grade, and standards. The best part – once you download your Nearpod lesson, you can edit! 
Nearpod offers the option to 'Duplicate' each lesson. Now, you are not spending time re-creating the wheel, rather adapting the wheel. Consider duplicating
 and adapting your lessons to meet remediation and enrichment needs of your students.
Launch these lessons into different student-paced codes. Allow each student to independently work on their Nearpod lesson while you facilitate, host student conferences, or work in small group.
Reports to Identify Prior Knowledge
A difficult concept of differentiation is identifying the variety of student levels based on prior knowledge. An added layer of difficulty is completing this on time. Nearpod reports allows you to access student-data. Now, you've eliminated the need to take papers home to grade that night and assigning differentiated lessons the next day.
Consider giving a student-paced pre-assessment lesson where they complete a quiz with a variety of activities to increase rigor. Access  reports immediately identify where students need remediation or enriched content. Based off your easy to read data reports, you can immediately group students into the appropriate student-paced lesson & centers.
Skill and Drill Center
Create a Nearpod Student-Paced lesson built off Skill and Drill practices. What is Skill and Drill?
Very similar to memorization, Skill and Drill involves repetition of specific skills, such as addition and subtraction, or spelling. To be meaningful to learners, the skills should become the building blocks for more meaningful learning.
Set up a Student-Paced Nearpod center using Nearpod's timers. Create a competition with your students, engage them, and reward them.
The Timer feature is available for the following activities;
Open-Ended Questions

Matching Pairs

Quiz

Poll
If your student can learn, master skills, and have fun. You're off to a great start!
Student Choice Boards
Choice boards have become extremely popular with students because students choose how they will learn a concept. Teachers love this technique because choice boards keep students more engaged.
Inside each choice on the choice-board, provide a student-paced code for a unique lesson.
How to set up a student-choice board?
Select a topic to focus on

Create nine different lessons/task/activities, etc.…

Arrange the activities on the board

Students choose three adjacent or diagonal tasks to complete.
Click here for a free download of a student-choice board based off Bloom's Taxonomy.
Newsletter
Communicate with your parents by leveraging a Nearpod Student-Paced newsletter. Fill your newsletter with information and a variety of activities. Gather data from your audience along the way. Here are some ways to use Nearpod for your Parent Newsletter:
Poll

– identify parent volunteers for special events

Open-Ended Question

– Ask feedback for improvement

Collaborate Board

– Open the door for parents to collaborate with one another and share ideas
By utilizing a Nearpod Newsletter, parents also have the opportunity to see what their child's classroom experience is like. This is very a powerful and transparent approach. You can also empower your students to help their parents use Nearpod, too!
Flipped Classroom / Flipped Faculty Meeting
Share  codes with your students to complete the lesson either in or outside of the classroom. Students can access these lessons at any time for content review or find resources. As an administrator, coach, or in a leadership role, consider using this approach when presenting content to your teachers. Provide a student-paced code to view before a faculty meeting. Now, you can spend more time collaboratively working together and having rich discussions instead of spending the majority of the time teaching content.
Take a look at how to maximize Nearpod's student-paced lessons and bring these ideas to your classroom!
Click To Tweet
It's easy to see why Nearpod has built the unique feature of student-paced lessons. Utilizing both student-paced and live-lessons, your student's engagement and achievement will soar. So, are you looking to give student-paced lessons a try, yet? Test drive one of these suggestions and see the benefits for yourself!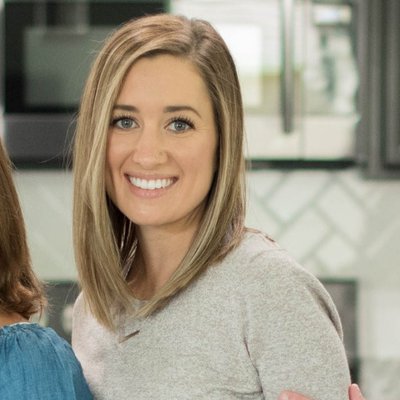 Katie is a Personalized Learning Leader in Volusia County Schools. She helps teachers incorporate educational technology into their curriculum. She believes that students deserve an instructional practice that resonates with their daily lives, and that includes the utilization of technology. She is on a mission to promote the endless benefits that edtech can have on 21st century instructional practices.