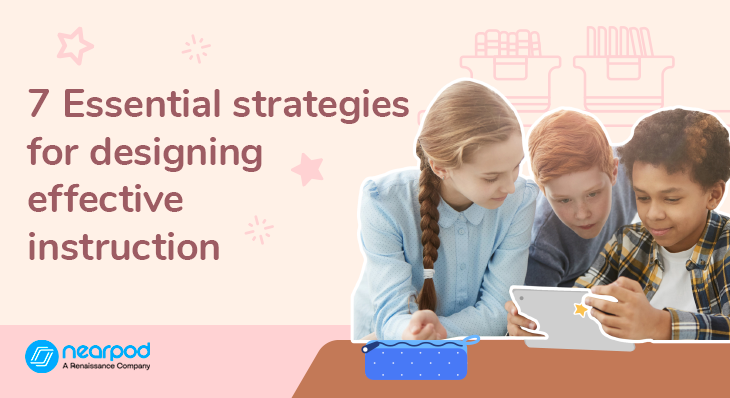 7 Essential strategies for designing effective instruction
What is an effective instructional strategy?
Effective instructional strategies go beyond those daily teacher-centric tips and tricks. They are those tried-and-true methodologies that help you, as an educator, reach your teaching and learning goals throughout the school year. When it comes to instructional design, teachers infuse their lesson plans with effective instructional strategies. Many such learning strategies are steeped in research from educational psychologists, philosophers, and researchers such as Piaget, Freire, Dewey, and Papert (just to name a few!).
What are the characteristics of effective and efficient instructional tools?
Meaningful learning experiences motivate students to dive deeper, explore further, and make personal connections. When it comes to personalized or individualized learning, technologies such as Nearpod support teachers in tailoring and targeting learning activities for each and every student. Such experiences put the students in the driver's seat and give them a sense of agency to become lifelong learners.
Foster a love of learning in every student with Nearpod. Teachers can sign up for free below to access and create interactive lessons. Administrators can schedule a call with an expert to unlock the full power of Nearpod for schools and districts.
7 Essential strategies for designing effective instruction
1. Student engagement
Student engagement is one of those ubiquitous phrases that educators use to speak about their goals for teaching and learning. What is student engagement? It's that rapt attention that teachers strive for—students leaning forward in their seats, participating with thoughtful questions and meaningful dialogue, eyes bright with those epitomized lightbulb moments, jumping over one another with their curiosity piqued.
Children are naturally curious; just think of a toddler's persistent question, "Why?" Educators try to nurture this sense of curiosity into a pursuit of lifelong learning by designing effective exploratory or experiential instruction. Often teachers strive to provide hands-on activities to literally let kids get their hands dirty in the process of learning. Such kinesthetic and tactile tasks improve muscle memory, increase energy, and nurture cognitive and emotional development.
Another way to support student engagement is ensuring lessons have clear and authentic real-world connections. By showcasing how skills apply to everyday life or with career goals in mind, students are more likely to embrace instances of practice. Constructivist Bruner lauded the process of student-centered discovery, and Papert celebrated constructionism to provide children with meaningful challenges they'd be excited to tackle.
Nearpod offers a treasure chest of interactive activities specifically designed to champion student engagement. From engaging educational games like Time to Climb to Interactive Videos and immersive Draw It activities, Nearpod transforms learning into an exciting journey, challenging and motivating students along the way. Nearpod effectively brings abstract concepts to life, fostering students' active participation and turning the traditional classroom into a dynamic, student-centered discovery hub.
2. Active learning
Active learning involves all facilities. It underscores that learners aren't just consuming but creating, making connections, and building upon prior knowledge. It asks that students do the heavy lifting and thinking in a lesson. Piaget claimed students aren't just "empty vessels" waiting to be filled. Freire warned against the banking method of education in which students are treated as passive receptors, thus limiting their creative and critical thinking.
Active learning transforms students' educational experiences and improves academic outcomes. For students of all ages, active learning practices lean quite a bit on activities that pull in kinesthetic movements to encourage students to hone multiple learning styles as they digest and retain new information. Such participatory roles promote active learning across the curriculum.
Nearpod creates active learning environments where every student participates, increasing engagement and challenging students through interactive features that puts them at the center of learning. Interactive features, such as Polls, Open-Ended Questions, and Collaborate Boards, can be one of the most effective instructional practices to spark students' prior knowledge at the beginning of a lesson or for metacognitive reflections to assess what students learned by the end.

3. Collaborative learning
Collaborative learning brings students together in a joint venture to search for understanding or meaning. This effective instructional strategy is a great way to promote a community of learners as well. Students take a more active and participatory role when they're engaging in peer-to-peer learning. And today's technologies allow students to "discuss" while leaning in on their preferred learning styles.
VAK (Visual, Auditory, and Kinesthetic) is a common way educators begin to address where a child's strengths lie when it comes to processing and retaining new knowledge. With collaborative learning, students lean on one another's strengths, benefit from their varied perspectives, and challenge each other to deconstruct a problem differently.
Collaborative learning and building connections are of paramount importance in creating active learning experiences. Nearpod provides multiple opportunities for teachers and students to collaborate and build connections. Collaborate Board enables students to work together in a shared digital space and share their thoughts via text, images, audio, video, and ever-so-popular GIFs. Teachers can hear from every student by having them use multiple formats to develop their ideas further. This fosters teamwork and cooperation and builds communication skills among students and teachers, creating a collaborative learning environment.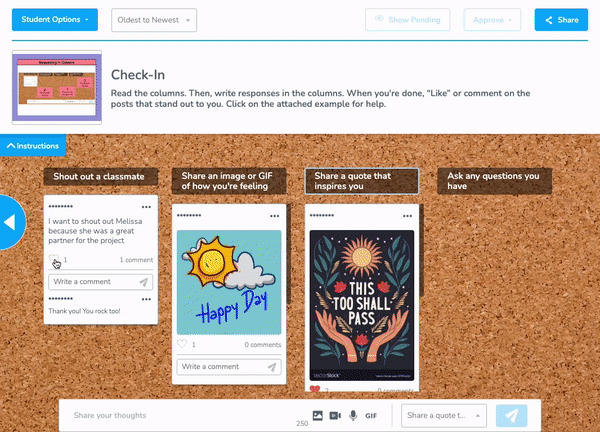 Our digital world (inside and outside of the classroom) challenges how we need to learn and refine our social and interpersonal skills when communicating and collaborating with one another. Nearpod's interactive lessons and activities prepare students to use technology effectively, safely, and appropriately, all while building positive and empowering school climates. Nearpod's social and emotional learning (SEL) activities and lessons highlight these core life skills.
4. School culture
A positive classroom and school culture are crucial to creating a welcoming and supportive environment inclusive for all students and their families. It's helpful to set and share expectations at the beginning of the school year to emphasize what your goals are for your students. Level setting with such shared routines and procedures can help create a cohesive climate.
Invite all stakeholders to have an active role in your classroom. Encourage all stakeholders to model leadership with positive behavior and a can-do attitude or growth mindset. By focusing on forming authentic and caring relationships, you can motivate students on their learning journeys. And don't forget to celebrate the daily small and big wins! With such dedication, schools can actualize a student-centered vision for all and implement effective instructional strategies.
Nearpod plays a significant role in connecting and building school and classroom culture through its various features and functionalities. Nearpod allows educators to see every student and create active learning experiences where every student participates through:
Interactive lessons, videos, activities, and formative assessments
Dynamic media and gamification activities like Time to Climb
Collaborate Boards that build connections through class discussions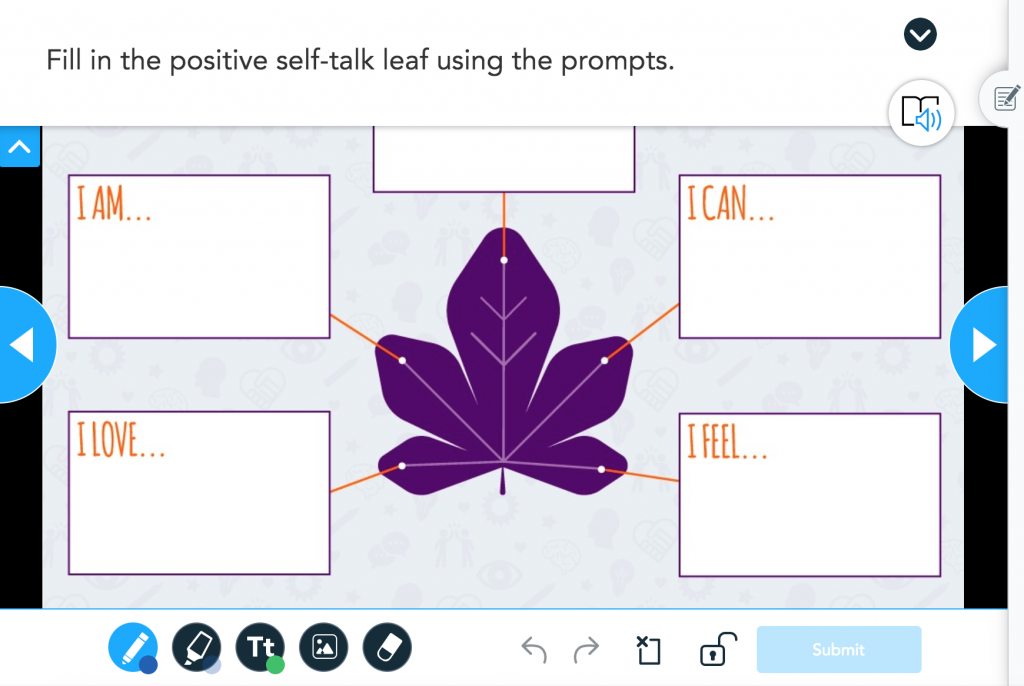 5. Formative assessment
Formative assessment can help guide an educator on how best to keep each student on a personalized learning path. Such techniques—whether it is a simple thumbs up/thumbs down, a poll, an exit ticket, or a quiz—provide teachers with a plethora of data, allowing them to take a data-driven approach to designing meaningful learning experiences. Teachers can use this intel to monitor students and modify the next steps in instruction.
Does a lesson need to be revisited? Does the content need to be modeled in a different manner? How can you take students from comprehension to mastery? Data can range from active participation to a test score. Educators can look for patterns to best understand how individuals and the group are progressing against learning objectives and goals. Formative assessment is a continuous process and bolsters designing effective instruction.
With nine types of formative assessment tools within Nearpod, teachers can design interactive lessons that promote engagement and progress.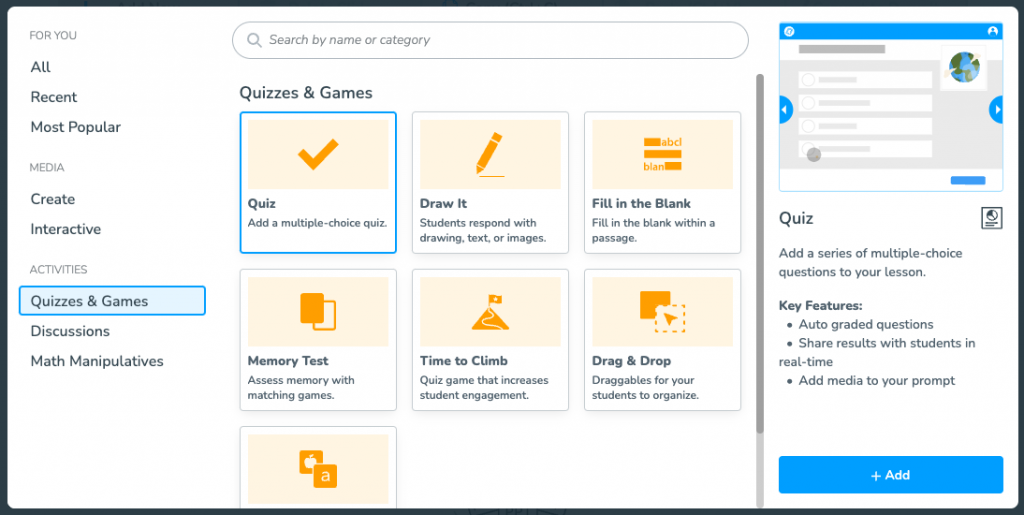 6. Real-time insights
Today's technologies allow us to economize gathering student data across the curriculum so we can analyze and glean insights in real-time. Data can be visualized in many ways, making it easier for teachers to digest and act upon the insights effectively.
Teachers can monitor student progress more readily and provide immediate feedback when the child has a question or meets an obstacle. The value of immediate feedback is immense—students feel more self-aware, motivated, and confident. Such constructive feedback can thwart bad habits or misinformation from being further cemented. This feedback cycle encourages students to reflect more on their learning journey and rely on internal and external feedback.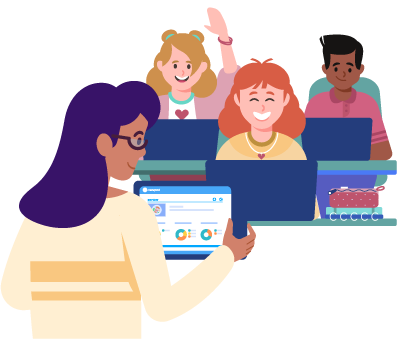 Nearpod empowers teachers to effectively measure student understanding in real-time, enabling them to make instructional decisions at the moment. Having access to real-time insights, teachers can make more informed instructional decisions and visualize learning in various ways to drive instruction.
Nearpod keeps students and their learning at the forefront of every class through:
Formative assessments that provide real-time insights to guide instruction
Post-session reports informing your next lesson
Tool and content to scaffold instruction and meet students where they are
7. Differentiation
Meeting a child where they often mean a teacher has to be ready to differentiate instruction for lessons, whether that be to modify a particular activity to support a student better or add a layer of complexity to challenge another further. By understanding your students' diverse learning needs, you can individualize your lesson plans to ensure immediate feedback, varied instances of practice, and increased engagement.
Similarly, schools often face a challenge of amassing and providing a rich diversity of resources for an equally diverse set of students. Educators seek to deliver high-interest resources so kids can go beyond the old adage of amassing knowledge that is a mile wide and an inch deep. Instead, they grow their depth of knowledge and expand their interests. Such resources encourage teachers to design effective instructional strategies and differentiate learning experiences so students have options and various ways to meet learning objectives through different paths and channels.
Nearpod's quality content library plays a crucial role in supporting differentiation in the classroom. With over 22,000+ standards-based interactive lessons, activities, and videos, Nearpod gives educators the flexibility to meet students where they are in their learning journey. Teachers can easily tailor their instruction by selecting materials catering to different learning styles, abilities, and interests. Whether it's providing additional challenges for advanced learners or offering extra support for struggling students, this content library lets teachers create personalized and engaging learning experiences that cater to the unique needs of each student.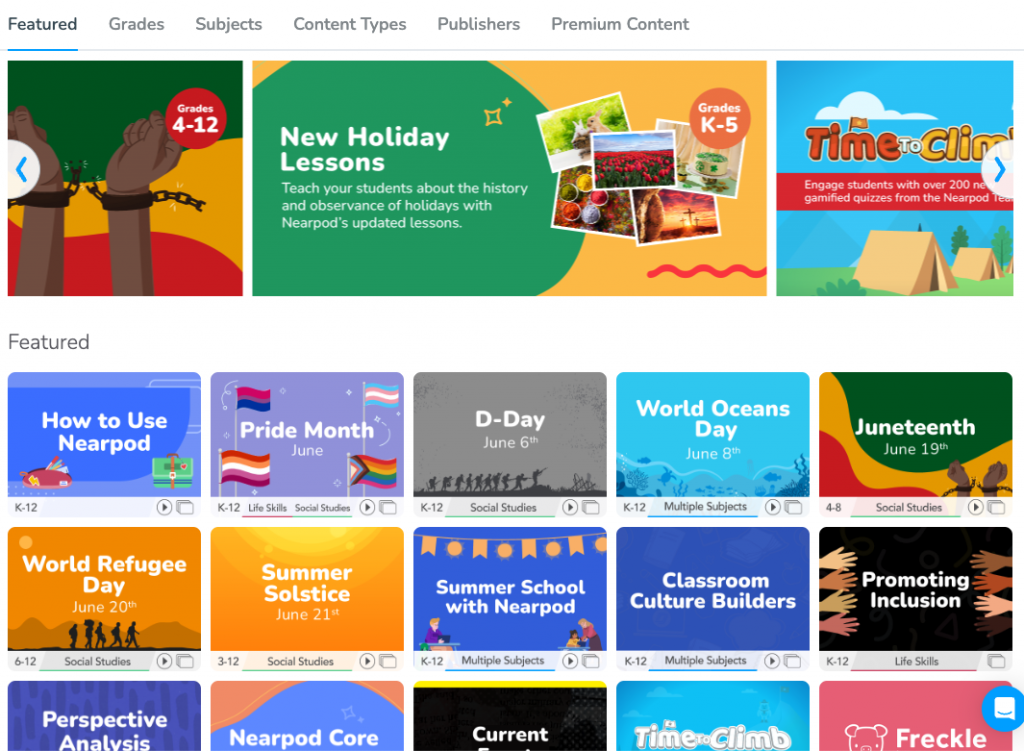 Design effective instruction with Nearpod
Having these seven essential strategies as habits of mind when engaging in effective instructional planning will result in more dynamic classroom interactions. When it comes to personalized or individualized learning, technologies such as Nearpod support teachers in tailoring and targeting learning activities for each and every student. Nearpod's all-in-one platform aids and supports teachers and students alike. From interactive lessons and videos to real-time student data, such experiences put the students in the driver's seat and give them a sense of agency to become lifelong learners.
Foster a love of learning in every student with Nearpod. Teachers can sign up for free below to access and create interactive lessons. Administrators can schedule a call with an expert to unlock the full power of Nearpod for schools and districts.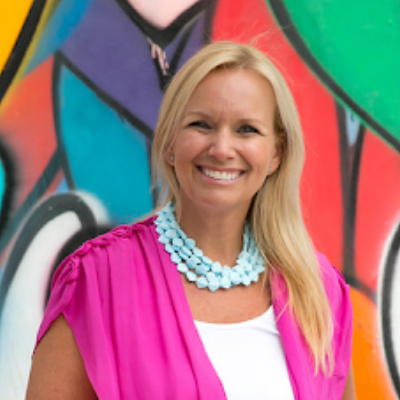 Darri Stephens is a dedicated LX (learning experience) designer, passionate about creating quality content and programs for kids, families, and educators. With MAs in Education from both Harvard and Stanford, and work experience at best-in-class ed tech organizations including Wonder Workshop, Nickelodeon, and Common Sense Education, she is steeped in the design thinking process and committed to agile and iterative project management, which has resulted in multi-award-winning programs and products.