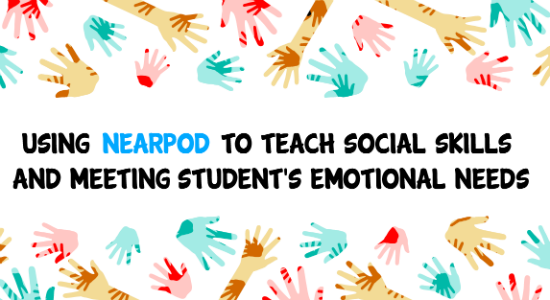 Social Emotional Learning with Nearpod
When I was in college, my professors were constantly preparing us to teach "core content" and giving us resources to meet our state standards. We learned how to identify critical content, assess student learning, and use that data to make instructional changes. So, like most bright-eyed college grads, I left the university and truly believed I had everything I needed to teach my students.
It took me less than a week in the classroom to realize that there were a lot of things I was missing. Sure I could make a beautiful anchor chart, but what about my classroom community?
Here are a few things they didn't teach me back then:
1. How to foster empathy and address bullying
2. How to help students be safe online
3. How to make a lonely student feel part of the group
4. How to encourage students to manage their emotions
I had the book smarts, but my classroom was lacking in relationships and trust.
I've since learned that one of the most important things we can teach our students is how to treat others. Content is important, but so is helping our students become good people. This task can seem daunting, but Nearpod's Life Skills Lessons are great ways to begin conversations about respect, empathy, anti-cyberbullying, mindfulness, and more. I love incorporating them into my morning meetings, but they're also great as standalone lessons to address the needs of your students.
I'm now 5 years into my teaching career, but I'm still learning new things about creating a positive classroom culture. Just a few weeks ago, a new student joined my kindergarten class. He's from Egypt, and at the time, his family had only been in the U.S. for 10 days. 10 days!!!  I could not even imagine how it must feel to be 5 years old in a new country, in a new school, with a new language and to be on your own 6 hours a day! Sure, he needs to learn his letters and how to count to 20, but first, he needs to feel safe and comfortable in my classroom. Part of that would come from me, but I also needed to teach my students how to welcome him, understand him, and appreciate his unique experiences.
Not all of us have immigrant or refugee students in our class, but we do all have students who are diverse in some way. Culture and race are the most visible differences, but family structure, socioeconomic structure, and special needs are all things that make our students unique.
What are you doing to welcome them into your classroom?
How have you built a classroom community that embraces these differences and makes all students feel respected and valued?
These questions don't have easy answers, but just talking about them is a great place to start. The free Teaching Tolerance lessons are a fantastic way to help young children grapple with social issues in a comfortable, engaging way. The style of these lessons fosters understanding, communication, and critical thinking and gives all students a voice in the conversation. Using Nearpod, student responses can be kept private between the teacher and student, creating a safe space for students to share their thoughts during these tough conversations.
Building community and addressing social issues in the classroom is never easy, but thanks to Nearpod, there are lots of great resources out there to help you get started!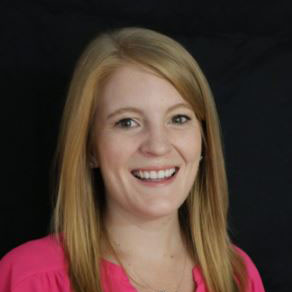 Kali is a tech-savvy elementary teacher whose passion for all things STEM fuels her innovation in the classroom and inspires other teachers to begin their own #edtech adventures.