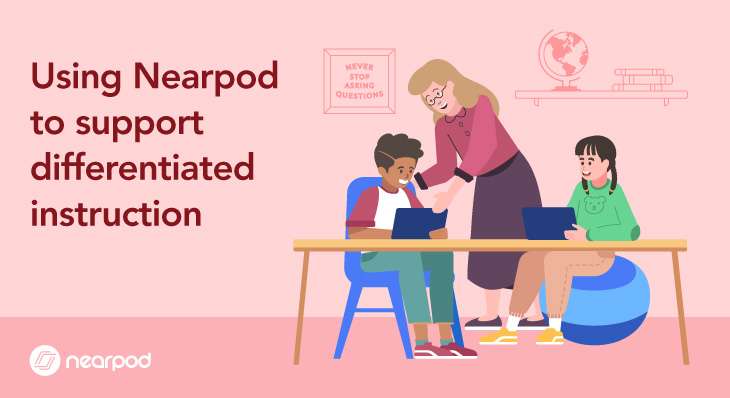 Using Nearpod to support differentiated instruction
Regardless of grade level, every classroom is full of students with different needs and different ability levels. Teaching to the "average" works for some students, some of the time, but it is rarely enough to support every learner. That's why differentiation can be such a powerful instructional approach with Nearpod.
Despite the fact that differentiation has become an educational buzzword in the past few years, the idea behind the term is incredibly important in today's classrooms, especially post-pandemic.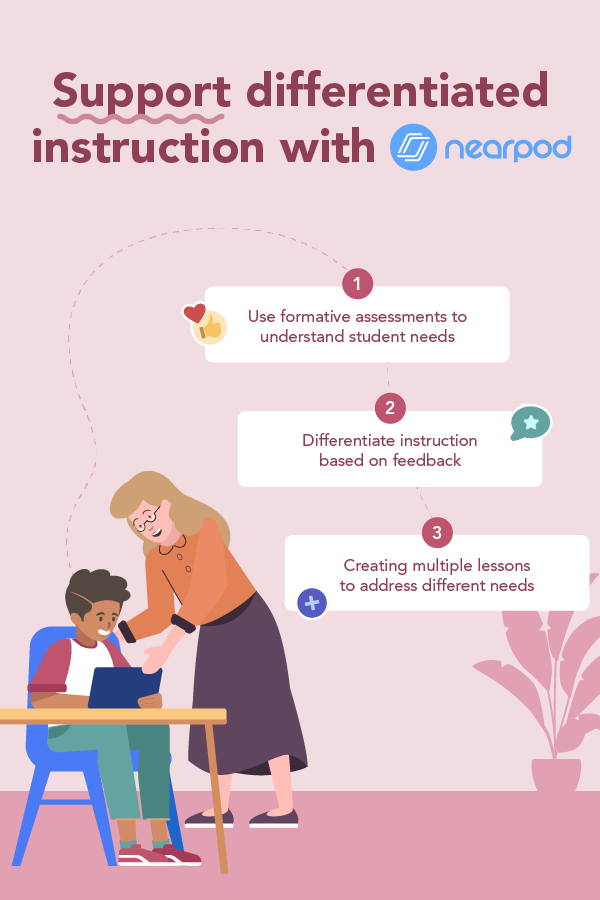 The 2010 National Education Technology Plan (NETP) describes differentiation as:
"Instruction that is tailored to the learning preferences of different learners. Learning goals are the same for all students, but the method or approach of instruction varies according to the preferences of each student or what research has found works best for students like them."
In other words, instruction is based on the needs and preferences of each individual student within the classroom. While that can certainly be difficult to achieve, it is important to note that differentiated instruction can help increase both student engagement and achievement.
And fortunately, Nearpod can help teachers differentiate instruction to meet the diverse needs of all learners within their classroom.
Using Formative Assessment to understand student needs
Nearpod's formative assessment activities are effective for differentiating instruction. Teachers can send out formative assessment activities such as polls and quizzes, ask open-ended questions, have students submit drawn responses, and even have students write short notes on Collaborate Board.
All of these features allow teachers to get instant insight into how their students are doing and address any questions or misconceptions.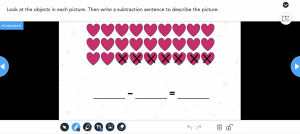 For example, Ann Feldmann at Edutopia describes how first-grade teacher Megan Cinfel uses the draw feature in Nearpod to collect formative feedback which she later uses to differentiate her instruction:
"[She] gathers her students on the rug in a circle, sits with them, and presents new math concepts to all of their iPads simultaneously. She uses the draw feature daily to collect formative data. Students use the pen tool to draw responses and send them back. Teachers immediately see the data and can share student work back to their screens in just a click. This is a powerful way for students to see peer responses and explain their reasoning."
This type of instant formative feedback can be beneficial for quickly understanding the specific and varied needs of each student in the class. The daily formative assessment data collected and compared to summative data can give teachers a better view of student mastery. Then, once teachers know where their students are at, they can make adjustments to instruction moving forward and consider micro-intervention.
Differentiating instruction based on feedback
Once teachers are aware of students' individual needs based on the formative feedback they received through Nearpod, they can begin differentiating instruction based on those needs.
Differentiating to individual needs can look incredibly different depending on the grade level, subject area, and student needs. But as Ben Johnson of Edutopia describes, "The ideal is to provide equivalent learning activities that cater to the students' strengths but bring all of the students to the same learning objective."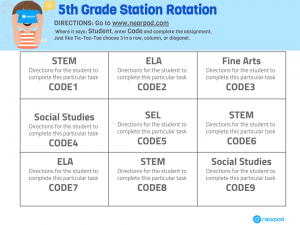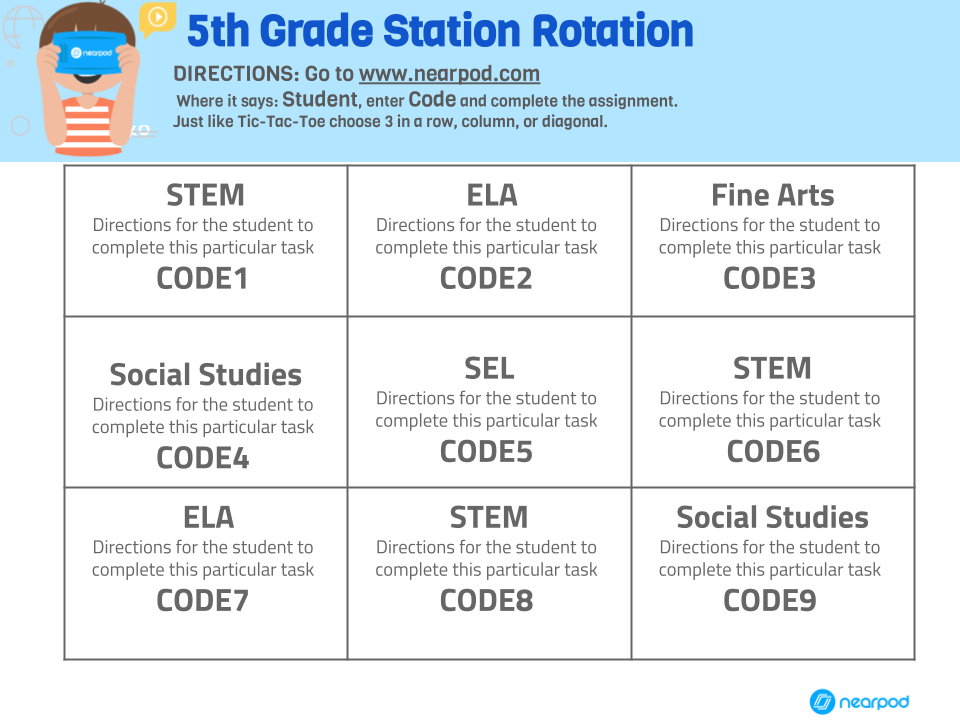 In other words, teachers should support students on their journey towards the main learning objective of the lesson, but that support might look very different for each student or each group of students.
Preparing this type of support on the fly can obviously be a difficult task. That's why it can be beneficial for teachers to prepare different lesson possibilities for students beforehand. These lessons can be based on the different learning paths teachers expect their students to need, based on previous experience and their own expertise.
The Nearpod Lesson Library provides thousands of premade standards-aligned lessons, videos, and activities from trusted educational publishers. You can search and filter lessons, videos, and activities by standards, subject, grade level, resource type, or keyword.
Creating multiple lessons to address different needs
By preparing a variety of learning paths and differentiation possibilities teachers can ensure that whatever needs arise during the course of a lesson, they'll be ready to meet them.
If there are students who need extra practice or remediation, teachers can have a Nearpod ready. If there are other students who are ready to move on with additional real-world examples, teachers can have a Nearpod ready for that possibility as well.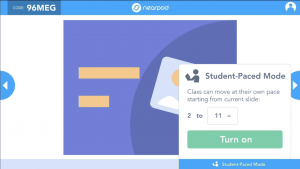 Plus, with Nearpod's student-paced feature, students can work through these lessons on their own, or in small groups, while the teacher provides individual support and guidance where needed.
In addition to allowing for differentiation, preparing multiple lesson possibilities also means that students can have a choice in the direction their learning takes.
As Heather Austin describes on the Nearpod blog:
"If one student needs to work on adjectives and adverbs and another student needs to work on writing complete sentences, their assignments reflect this differentiation. I simply launch the Nearpod lesson and place the pin code on my choice board for students to complete based on their learning needs. Nearpod has many lessons available on their platform to help me with my personalized learning plans."
This combination of choice and differentiation opens up powerful learning possibilities for classrooms at all grade levels.
Moving Forward
For teachers who want to easily and quickly collect formative feedback from their students, and use that feedback to inform future instruction, Nearpod is an excellent resource.
Nearpod offers a wide range of formative assessment possibilities, plus teachers can create a variety of lessons that can be available depending on student needs or choices.
In short, Nearpod makes it easy to find out what students' needs are, and shift instruction to meet those needs. If you're ready to give Nearpod a try in your own classroom, get started here!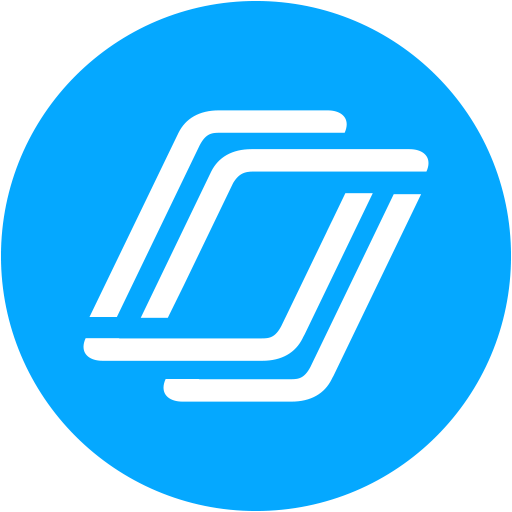 Nearpod's award-winning platform is used by thousands of schools around the globe, transforming classroom engagement.