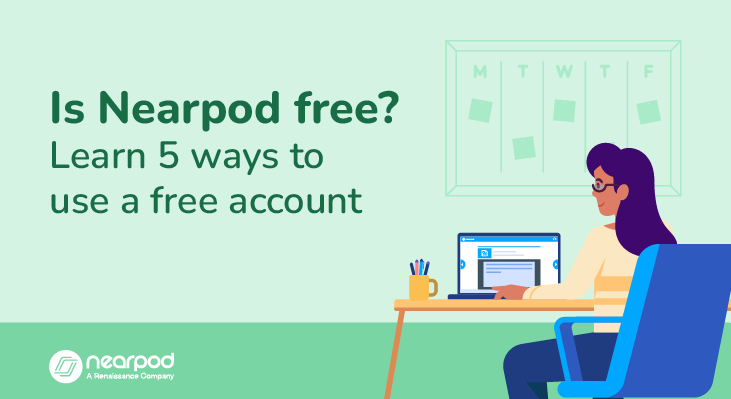 Is Nearpod free? Learn 5 ways to use a free account
Engaging, standards-aligned lessons and activities are ready to use with only a few clicks of the mouse with Nearpod's free Silver account. Students and teachers can both experience the ✨magic✨ of Nearpod. Students can learn using Nearpod with or without devices, while teachers save time with ready-to-use standards-aligned lessons, engaging activities, gamification, interactive videos, and more.
Is Nearpod free?
Yes, Nearpod is free and always will be! Nearpod Silver is a free license that you can use to bring student engagement and excitement into the classroom. This license offers all of the basic features that you need to get started with the platform.
What's included in a free Nearpod account?
With a Nearpod Silver account, you get:
All of the standard features and functionality of Nearpod, including:

Interactive slides, videos, and gamified activities
Access to 22,000+ pre-made lessons, videos, games, and activities
Three different types of teaching modes
Real-time insights delivered through 20+ formative assessments and dynamic media features

Up to 100 MB of storage
40 student joins per lesson
Upload your own lessons with resources you already have in .ppt, .pdf, and Google Slides files
Do students need their own device for Nearpod?
Absolutely not! Using Nearpod, students receive engaging instruction with or without a device. Keep reading to explore how to use Nearpod with and without devices.
How to use Nearpod without student devices
We know that not every classroom, school, or district has access to devices for each student, and that is okay, too! There are so many ways to expose your students to opportunities and provide engaging learning, even with limited access to devices. Bring the magic of Nearpod without 1:1 devices through these tips:
Try a whole group lesson
Students still get to experience Nearpod, just on one large screen for instruction.
Lessons can simply be completed together and then either shared as a printed copy or assigned for students to complete at home for continued support and practice.
Flip the classroom
Empower students to take ownership of their learning with devices at home to review the content prior to class using Nearpod. This allows the time in-class to be spent problem-solving, completing hands-on work, and tutoring
Learn how to flip the classroom, the Nearpod way
How to use Nearpod with devices
Whether your classroom is 1:1 with devices or students bring in their own from home, Nearpod is device agnostic, so it works on various devices. Simply put…
Students can use their own devices (think: BYOD…Bring Your Own Device)
Students can use school or classroom-provided devices
Nearpod works on laptops, desktops, Chromebooks, iOS devices, and Android devices
If your students need to share devices, that is okay, too!
5 Ways you can use a Nearpod free account
1. Make any lesson interactive
To sum it up, Nearpod makes your lessons go from boring to BOO-YA.💥🔥 With your free Nearpod account, you can make any lesson interactive, engaging, and exciting for students. One of the most asked questions is whether students need their own device for Nearpod. As mentioned previously, the answer is no! Whether students are sharing devices or have their own, all students in the classroom can have the ability to engage with the material. No matter how you use Nearpod, you will see increased student participation, collaboration, and excitement about the material at hand.
First, bring your lessons to life through interactive slides, videos, and gamified activities. Increase participation and engagement in everyday learning with Draw It, Matching Pairs, Time to Climb, Open-Ended Questions, and more. With so many different options to choose from, it is easy to customize lessons to fit your teaching style and needs.
And it doesn't stop there! Nearpod's Interactive Video transforms the student experience from passive to active. With this feature, teachers can embed formative assessment questions into any video. Allowing for real-time insights into student learning and active participation from students. Teachers can upload their favorite videos, create their own, or choose from Nearpod's library of 10,200+ K-12, standards-aligned interactive videos from 35+ trusted educational publishers.
Looking for some inspiration on how to make your Nearpod interactive lesson? Head to our YouTube channel to watch some short videos, or click below to start creating on Nearpod.
2. Access quality, standards-aligned pre-made lessons
Undoubtedly, there are days (maybe even weeks) when you feel stretched for time and simply need an engaging lesson, video, or activity that is ready-to-go. With Nearpod, we are happy to be your solution to saving time (among many other great things) with premade lessons, videos, activities, AND gamification!
Premade lessons
You don't have to create lessons on your own! The Nearpod library includes 22,000+ pre-made quality lessons made by reliable content experts and trusted brand partners. However, these beautiful and engaging lessons are more than just a pretty face. Not only are Nearpod's lessons standards-aligned, but they are developed by our curriculum team. This team is comprised of former educators who have been in your shoes, alongside a vast network of educators who draw on their various expertise to design high-quality content you can trust. Search for lessons by topic, lesson type, standards, subjects, grade levels, and keywords, or simply peruse our "Featured" section. This section is updated monthly to bring you relevant resources, new partnerships, and seasonal/holiday topics.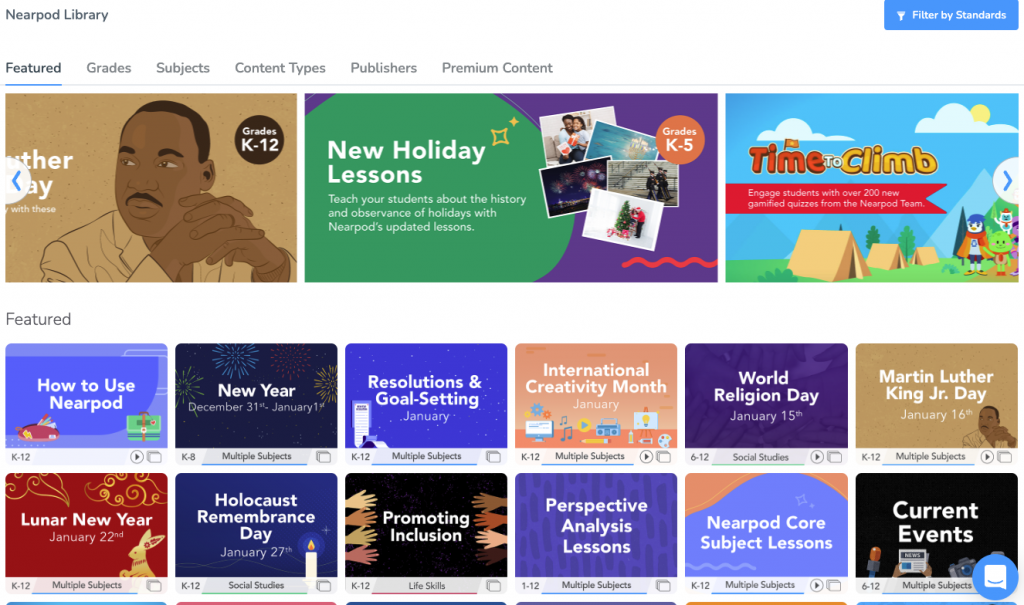 Interactive activities and games
In addition to the quality lessons available to you, Nearpod free also offers interactive activities and games. Boosting creativity and collaboration in the classroom is made easier with our growing library of activities and games (more than 3,000!), such as Draw It, Matching Pairs, Collaborate Board, Time to Climb (a fan fave!), Quizzes, Polls, and Open-Ended Questions! Our standards-aligned activities provide diverse and inclusive opportunities for: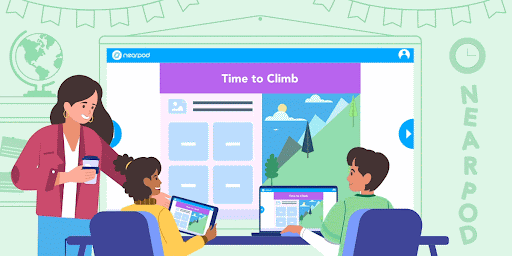 Recalling prior knowledge
Supporting a student's learning progression
Building an understanding of essential skills
Collecting essential assessment data
Take a look at our extensive library of ready-to-use activities or customize any of them to fit your needs and your students'.
Interactive Videos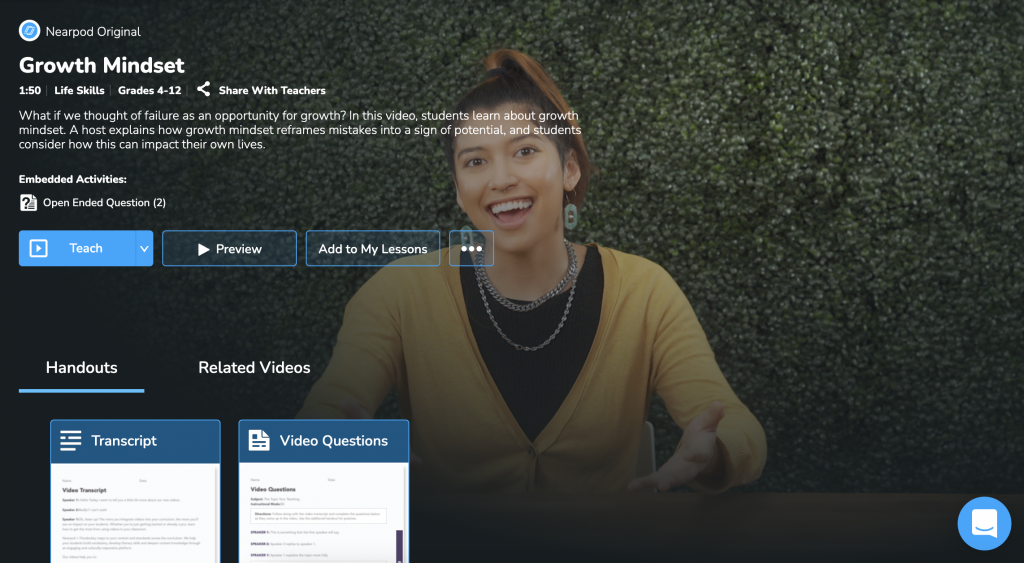 Nearpod's video library features 10,200+ K-12, standards-aligned, Interactive Videos from 35+ trusted educational publishers. With so many videos to choose from, it's so easy to find rigorous and engaging pre-made videos and add them to any Nearpod lesson! Differentiate, engage, and check for understanding when you customize video questions to further meet the needs of your students…it's a win-win.
3. Real-time insights delivered through 20+ formative assessments and dynamic media features
While the mid-lesson "give me a thumbs up 👍 if you understand " is a teaching classic for checking student understanding, it doesn't provide you with much insight into if students truly understand the material. With Nearpod, you can get real-time insights and student data during your lesson. Through formative assessment activities and dynamic media features, there are multiple ways that you can assess student understanding to know where your students are at every step of the way.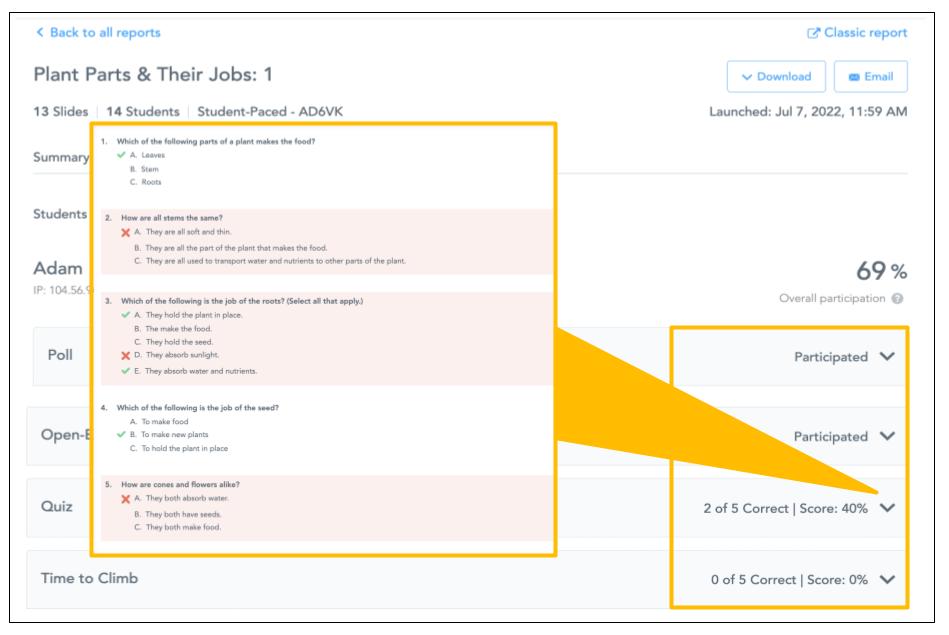 Allow students to demonstrate their understanding all in one place with Nearpod's 12 different activities for formative assessment, including Matching Pairs, Collaborate Board, Multiple-Choice Questions, and more. To elevate instruction even further, choose from 12 different dynamic media features for students to experience the material in a new way. With Virtual Reality (VR) Field Trips and Nearpod 3D Objects, students are bound to be engaged in your lesson and give the real-time insights YOU need to continue teaching!
4. Launch lessons in various ways
Nearpod provides three teaching modes to support in-person, remote, and hybrid learning to meet the needs of students, teachers, and the ever-changing education landscape.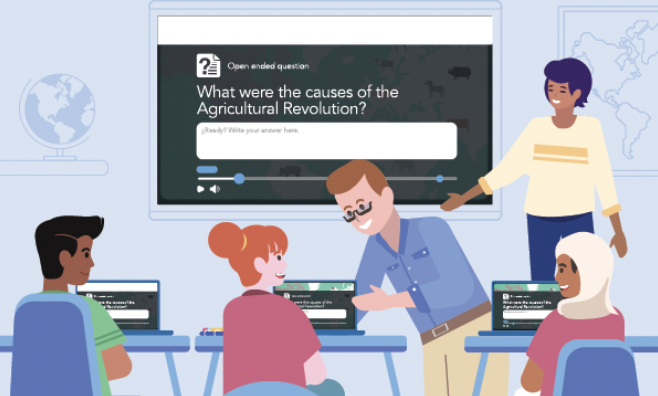 Live Participation
With Live Participation, teachers control the pace of the Nearpod lesson while students participate on any device, whether in-person or via remote learning. In addition, teachers can launch or assign lessons for students directly in their LMS, such as Google Classroom.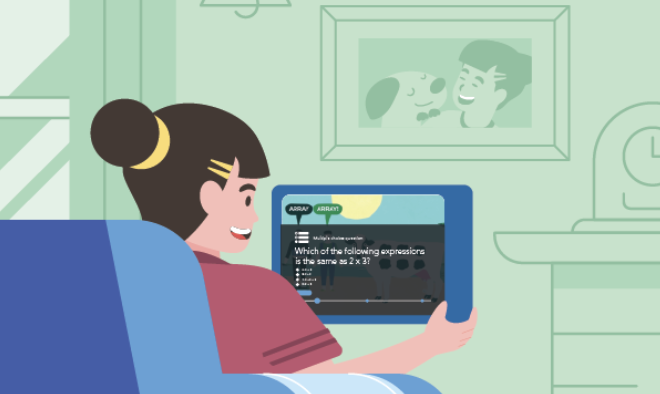 Student-Paced
Students move through lessons at their own pace in the Student-Paced mode, from any location, asynchronous. Personalize instruction for individual students, small group assignments, or homework to differentiate and allow students to work at their own pace.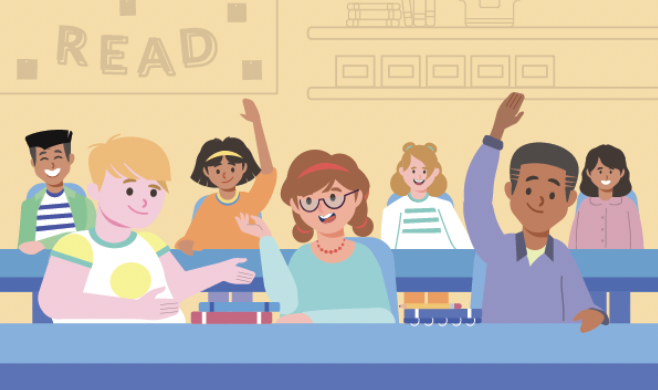 Front of Class
Even without a device, students can engage and learn with Nearpod. Using the Front of Class mode, simply project a video or lesson for whole group instruction and stop to discuss key instructional moments using the pre-made questions.
5. Rostering & LMS integrations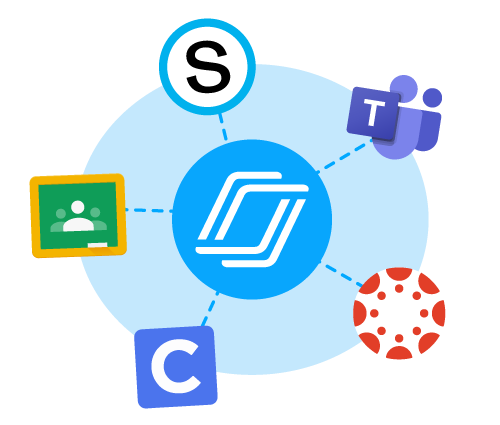 Here at Nearpod, we are all about making your life easier. One way Nearpod helps with that is it fits into what you are already using in your classroom with rostering and LMS integrations. Integrating with common LMS systems such as Canvas, Schoology, Blackboard, ItsLearning, Google Classroom, and more, Nearpod fits into what you are already using for every step of the way. Working with your school or district LMS, with Nearpod, you can…
Access the Nearpod library right in your LMS
Easily embed and assign lessons and videos in your LMS
Streamline learning with all assignments and communications in one place
Sign up for Nearpod today for free!
With a Nearpod Silver account, you can get real-time insights into student understanding through interactive lessons, videos, gamification, and activities – all in Nearpod and all for free. 💙 Ready to get started? Your Nearpod Silver account is just a few clicks away!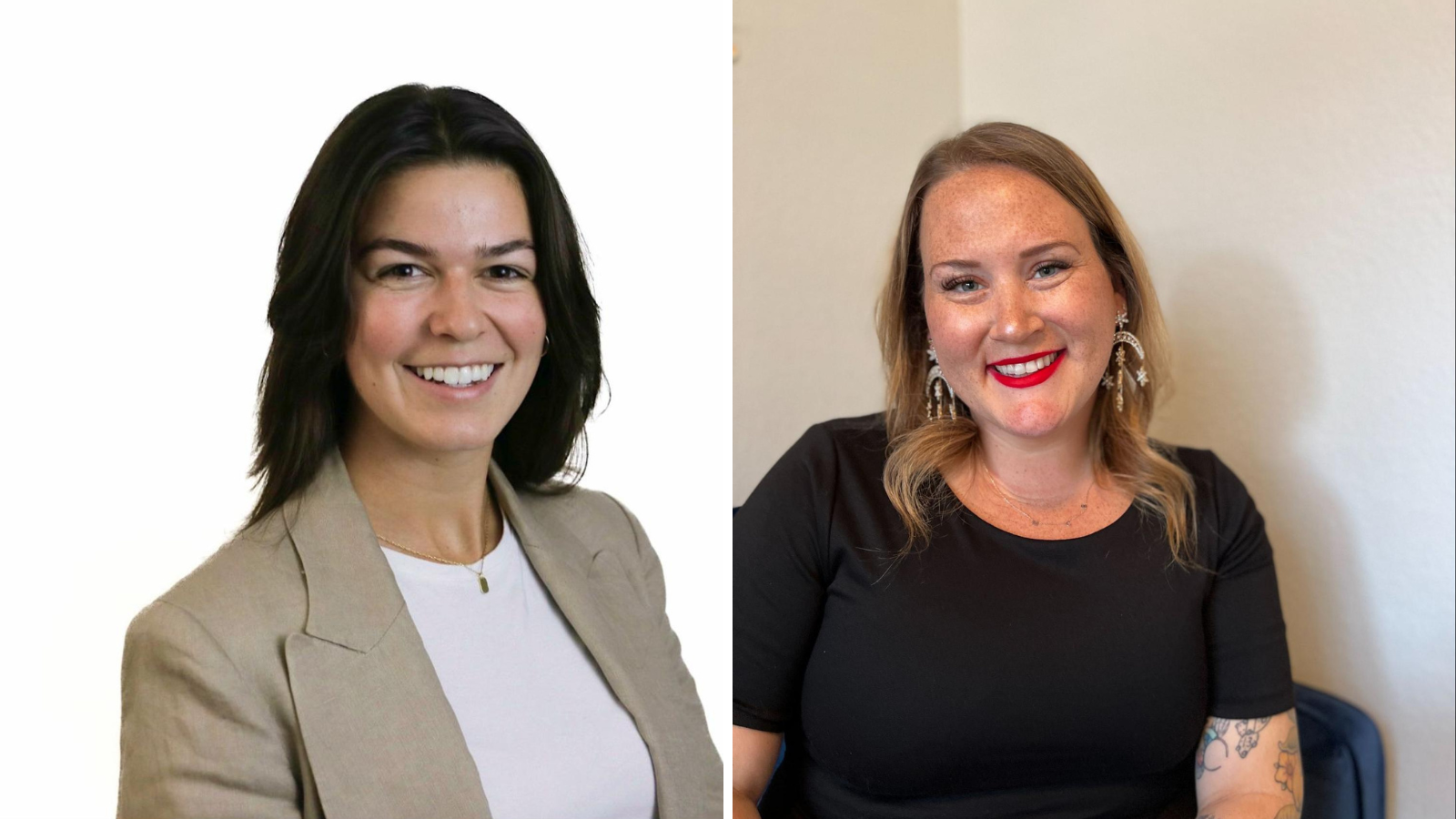 Clare Liedtke is a Field Marketing Coordinator at Nearpod. She has her elementary education degree along with 2 years of teaching experience. Passions include reading, dogs, and outdoor activities.
Meghan Rossi is a Field Marketing Manager at Nearpod. She previously taught as an elementary educator in Texas for eight years and believes in empowering teachers. Passions include Corgis, reading, Disney, art, and racing cars.