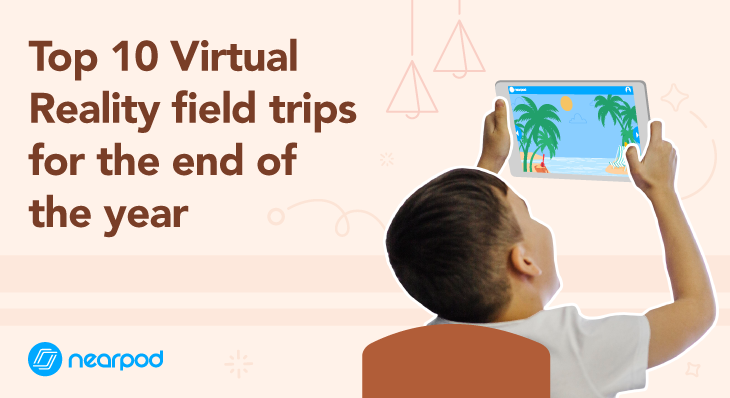 Top 10 virtual reality field trips for the end of the year
We know students haven't gone on many field trips the last year with COVID-19. While traveling around the world or exploring objects up close has been limited, we can transform learning with virtual reality in the classroom. With virtual reality field trips, we can provide engaging and immersive learning experiences for our students. Regardless of grade level or content area taught, there are endless possibilities for exploring virtual reality.
Through VR field trips, we can take students around the world and create authentic, real-world learning experiences while boosting student engagement in learning and sparking curiosity! Spring is always a time of the year where we see a decrease in student engagement and look for something new or exciting to explore with our students. As we look for activities and new tools to keep students engaged, it is the perfect opportunity to explore emerging technologies like augmented and virtual reality. Giving students the chance to engage in a more meaningful way with the content they are studying and move from consumers to creators with these tools. This not only helps increase student engagement but also leads to higher student achievement.
Explore these ten virtual reality field trips from Nearpod and take your students on an immersive learning journey! I chose these VR field trips because they enable students to explore different cultures, build global awareness, and develop Social Emotional Learning (SEL) skills in the process. We can use these virtual reality field trips for all grade levels and content areas. As a language teacher, I love the VR field trips to Spanish-speaking countries, which enable students to explore closely on their own, ask questions, become curious, and develop a more significant global and cultural awareness. Rather than simply looking at pictures in a book, watching videos, or reading about these places and things, with Nearpod VR field trips, we put the learning right in our students' hands.
Here are 10 VR fields trip you can use as an end of year activity for any subject and grade level:
1. Shapes Eiffel Tower
In this lesson, students visit the Eiffel Tower to learn about two dimensional shapes in three dimensional objects. The VR Feature allows them to see a 360 of the Eiffel Tower and the city of Paris! Connect their experiences back to math instruction by having them complete a Draw It and other activities.
2. Calculating Interest Castle
In this lesson, students visit a castle in the Netherlands to calculate interest payments. Pair this activity with a math unit about calculating interest. Have student explore the castle, followed by a Draw It activity where they can practice their problem solving skills with a word problem. They can show their work and highlight their final answer all within the Draw It tool. In real-time, you'll be able to view student progress as they are draw and complete the activity.
3. Evolution on Galapagos
In this lesson, students will visit several islands in the Galapagos to learn more about evolution. Explore with students various VR field trips in the Galapagos. Have them observe the ecosystems and make inferences through an Open-Ended Question on why these islands are considered the best place in the world to observe evolution by natural selection.
4. Exploring Ecosystems
Most of us go about our daily lives not thinking about the resources we use or whether those resources will ever run out. This lesson explores the carrying capacity of resources on a small scale that affect the larger scale as we explore various ecosystems. In this VR activity, students can select resources found on an island, estimate their longevity, and identify limits for capacity. This lesson also includes a Collaborate Board where students can discuss their survival strategy.
5. Exploring the Social-Emotional World
Social emotional skills play a crucial role in a person's success both socially and academically. In this VR lesson, students will explore self-determination, communication skills, leadership, and creative problem solving. This lesson includes various interactive Nearpod activities, as well as a video about how to feel motivated and empowered.
6. World Cultures and Globalization
In this lesson, students will explore world cultures and cultural diffusions. They explore sites around the world, looking for similarities between these cultures and their own. They will also consider the impact and role of globalization.
7. Exploring the U.S.
In this Nearpod VR mini-lesson on world geography and culture, students travel to the US to learn key facts about the United States and explore some American locations. Students compare and contrast the United States with their own country. If your students live in the U.S., this is a fun way to dive deeper in exploring important locations that students haven't or have visited.
8. Exploring Ancient Empires
In this VR lesson, students learn about the world's great empires as they explore the ancient ruins of Egypt, Greece, China, and the Inca Empire via virtual reality and make predictions about values and daily life at the time. Students can discuss and share their thoughts using the Collaborate Board and Open-Ended Questions included in the lesson.
9. Bringing characters to life
In this VR lesson, students will learn about the role characters can play in a story and the key components of creating a relatable character. Students will craft characters of their own using inspiration from a virtual tour of animal ecosystems. They can explore different sites all around the world and write about their favorites. Assign this to students for independent work with Student-Paced Mode, or synchronously with the class by launching a live a lesson.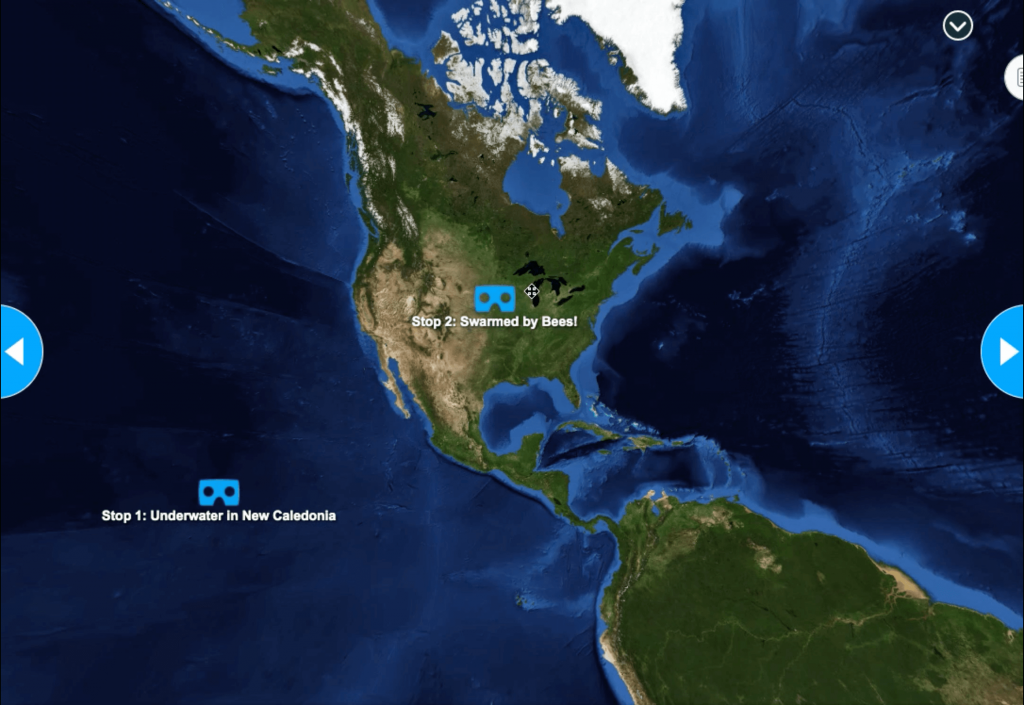 10. Exploring poetry in nature
In this VR lesson, students will strengthen their poetry skills as they learn how authors use sensation and emotion in poems. Students will explore various scenes through virtual reality experiences as inspiration for writing their own poetry.
We have an opportunity to innovate and re-imagine learning as we bring new ideas into our classrooms. Using Nearpod immerses students in different learning experiences or traveling with VR field trips, especially during hybrid or distance learning. Nearpod is excellent for assessing students and creating more interactive and engaging lessons that spark curiosity by bringing virtual reality into the classroom! Using virtual reality as a hook into a lesson makes a difference for students and can be a great way to promote some conversation. Get started by choosing one of the top ten virtual reality field trips and take your students on a VR field trip today!