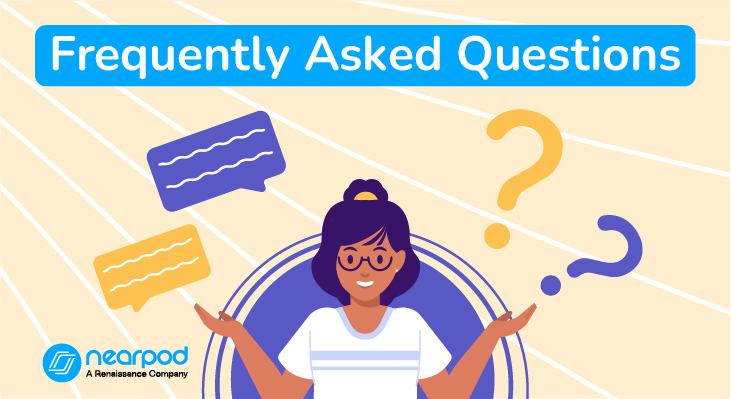 Frequently Asked Questions about Nearpod
Interested in learning more about Nearpod? You've come to the right place! Our mission is to make teaching easier with the interactive tools, resources, and content teachers need, all in one place. Here are answers to some of the common questions we've gotten around using Nearpod in the classroom and for virtual learning.
New to Nearpod? Sign up for free below to access quality, standards-aligned lessons and create your own interactive lessons and activities!
Frequently Asked Questions about Nearpod
What is Nearpod?
Nearpod gives you access to 20+ formative assessments and dynamic media features to create interactive lessons and activities. Also, Nearpod has a library of 22,000+ premade lessons made by reliable content experts and trusted partner brands. You'll also have access to 3 teaching modes: Student-Paced, Live Participation, and Front of Class.
Does Nearpod cost money?
No, Nearpod Silver is a free license that offers all of the basic features that you need to get started with the platform. However, to unlock the full potential of Nearpod, you can request a quote or schedule a demo for our most popular license type, Premium Plus for schools and districts.
How to use Nearpod as a student?
Students do not need accounts to access Nearpod. When you start a lesson, you'll launch a five-letter code. Share the code with students, or share the lesson through your learning management system (LMS), like Canvas, Schoology, Google Classroom, or Microsoft Teams. Explore tips on how to teach your students to use Nearpod.
If you have a school or district Premium Plus access, Student Accounts is an optional feature that you can enable. If you choose to enable Student Accounts, all student account information and submissions will be contained within your school or district account and are fully managed by your school or district administrator.
Can I use a Nearpod lesson to assign homework or independent student work?
Nearpod is great for independent work! You can easily launch a lesson in Student-Paced mode, then share the code out with your students by email, or share through your LMS. Take a look at 6 ways you can use Student-Paced lessons.
Does Nearpod save student progress?
[ANSWER]
Are there limits to how many students can join a Nearpod lesson?
For Silver accounts (free accounts), up to 40 students can join per lesson. If you have a school or district account Premium Plus account, up to 250 students can join per lesson.
How can I check what type of Nearpod account I have?
Log into Nearpod and click on the avatar in the upper right corner. You'll be able to view your account type under your information.
Can I use Nearpod with video conferencing?
If you're facilitating live instruction with a video conferencing tool, Nearpod is a great way to get real-time insights into student learning and deliver engaging, interactive media. Learn more about how to use Nearpod with video conferencing.
Is Nearpod compliant with my school/district privacy policy?
Nearpod takes privacy seriously. Nearpod follows all applicable federal and state laws and is a proud signatory of the Student Privacy Pledge. Have further questions? Email us at: [email protected].
Can I use single sign-on for Nearpod?
Yes! You can use Google, Office 365, Clever, or ClassLink SSO to log in to Nearpod. For Google and Office 365, simply go to nearpod.com/login, then select your SSO option. For Clever and ClassLink, add the Nearpod app to your portal. Then, click on the Nearpod icon to be automatically signed in!
Can I sync Nearpod with my LMS, like Canvas or Schoology, Google Classroom or Microsoft Teams?
Yes. Nearpod has robust integrations with many LMS. You can learn more here about Nearpod's LMS integrations.
I have feedback and suggestions for Nearpod. Who can I contact?
We love to hear from educators about what you want to see in Nearpod! Send in your Nearpod feedback and suggestions here.
Is Nearpod offering any professional development or tutorials to help districts ramp up teachers?
Yes. We host live webinars daily to get teachers up and running with Nearpod. View our webinar schedule and register on our Teacher Resources page. You'll also have access to video tutorials, our educator communities, and more. Additionally, districts may request specialized Nearpod training for their teachers if we have enough interest. Please reach out to your Nearpod rep for more info.
We also encourage you to register for Camp Engage, Nearpod's free virtual professional development for educators. Camp Engage happens several times a year – around February, July, and November.
Does Nearpod have any educator communities I can join?
Yes! Join a Nearpod community to gain exclusive resources, support for sharing Nearpod, and a network of educators transforming teaching with technology. Learn more about how to join Nearpod's communities here.
Are there other Nearpod resources educators should know about?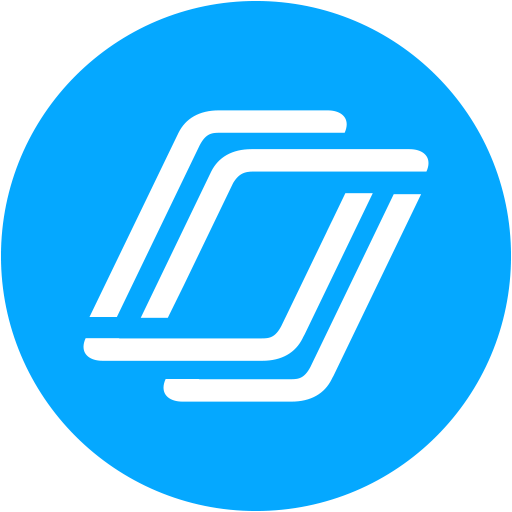 Nearpod's award-winning platform is used by thousands of schools around the globe, transforming classroom engagement.