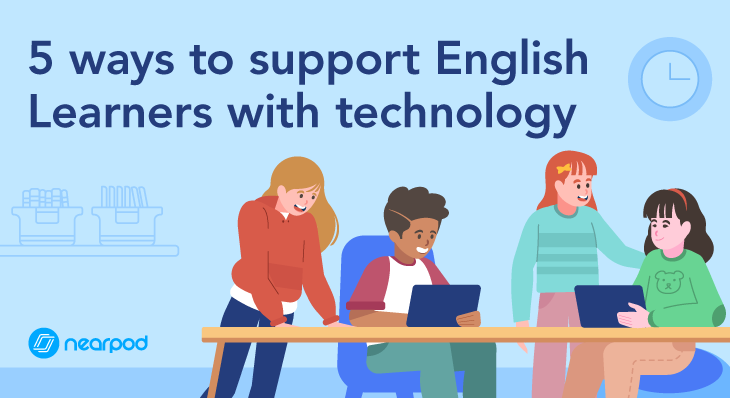 5 ways to support English Language Learners with technology
One of the most rewarding parts of being an English as a Second Language (ESL)and English Language Learners (ELL) teacher is supporting our newcomers with technology. Every newcomer is so different. Some arrive eager to jump into whatever their class is doing. Others arrive too terrified to move. Partnering with their homeroom teacher, it's my job to help them feel welcome, support second (or third! or fourth!) language acquisition, and provide resources for tackling grade-level content.
Using Nearpod makes technology for ELLs a bit less daunting. Here are 5 ways to support ELLs with technology:
1. Make newcomers feel at home
Nearpod helps me celebrate newcomers' diverse life experiences. One of the first lessons I like to do after a new student joins us is to go on a virtual reality field trip to their home country and virtually tour the world as a class. It helps connect us as a community and builds valuable and diverse background knowledge.
2. Create routines for repetition
Many newcomers spend much of their day just trying to keep their heads above water. What did the teacher say? Why is everyone in my class standing up all of a sudden? Where are we going?
Having routines helps students that struggle with verbal directions. They see familiar content and get started immediately thanks to the structure and routine.
As an example in my classroom, I write three consonants on the board daily. Students log into a self-paced Nearpod lesson and use a Collaborate Board to list as many English words that begin with each letter sound. Older ELLs enjoy getting to "heart" or like their peers' posts. Early finishers complete review questions at the end. Using Nearpod to build this routine helps any newcomer feel comfortable and builds confidence.
3. Show parents their child's progress
As an ESL teacher, there are times when I am pulled into last-minute parent and teacher conferences. Nearpod helps me walk into that meeting confident and prepared. With limited time given to prepare, Nearpod allows me to quickly print out reports. I take them as evidence to show the student's progress. Even across language barriers, the user-friendly student reports help parents see how their student's language skills are growing.
4. Use the Nearpod lesson library
As the ESL teacher, I work with newcomers across grade levels. This means that I need resources to support many different lessons. Nearpod makes that easier. The Nearpod Lesson Library has an extensive collection of high-quality, ready-to-use lessons. I can use them as-is or edit a few slides to suit specific small group needs. This is helpful for those times when I receive an update from a homeroom teacher and need to adapt the lesson quickly.
Nearpod's English Learners Program includes thousands of lessons, videos, and activities available for schools and districts to add to their license. In this Program, ESL or ELL teachers can use premade content with these supports already built into their favorite Nearpod lessons. Additionally, they can find newcomer-specific content and vocabulary lessons.
5. Amplify don't simplify with vocabulary Support:
Reading a lengthy English text aloud isn't going to help a newcomer magically understand. Nearpod helps break down academic vocabulary. From virtual field trips to engaging visual slides, Nearpod allows me to amplify, not simplify grade-level texts. Instead of giving fifth-grade newcomers a kindergarten passage on the same topic, I will use the same grade-level passage from their teacher. I chunk the text on slides and support each piece with extra visual supports.
What are some ways you use Nearpod to address the diverse needs of your newcomers? If you're looking to get started, Nearpod has unlocked content from their English Learners supplemental curricula. Try it out!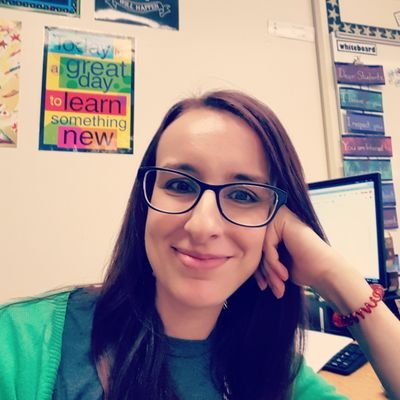 Melissa is an ESL teacher in a large, urban district in the Southeast. She enjoys using effective Ed Tech to address the needs of a diverse ELL population. Before becoming a resource teacher, Melissa was an upper elementary literacy teacher for several years and taught EFL in Japan.