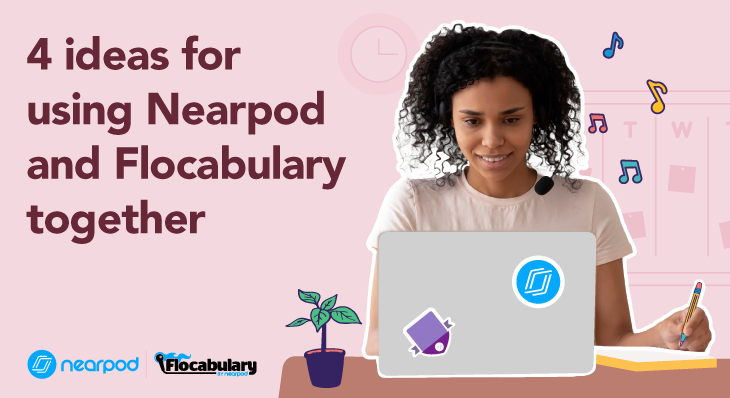 4 ideas for using Nearpod and Flocabulary together
When teachers use Nearpod and Flocabulary together, students participate and engage more than ever before. Nearpod and Flocabulary are companion platforms that support teachers in their missions to engage and reach every student in their classrooms.
Build lessons with Flocabulary and Nearpod activities
Nearpod and Flocabulary don't need to be separate activities. Teachers can build lessons that integrate activities from both platforms. Flocabulary's videos and activities bring literacy and culturally relevant teaching into every subject area in every classroom. Nearpod helps teachers hear from every student on every question. When teachers activate both platforms' power within one lesson, they create a media-rich and interactive experience where student voice and creation are a priority. Teachers can add Flocabulary videos or activities to Nearpod lessons through web content, move into Nearpod's signature formative assessments, and model using Nearpod's whiteboard feature with access to both products.
Topic Sparks with Flocabulary
When diving into a new topic with students, teachers know students need to feel motivated and excited about learning to engage with the content further. We know introducing new concepts to students is a difficult task. Flocabulary helps teachers present new concepts with engaging hip-hop videos and complementary activities to get lessons started. Whether you show a Flocabulary video from the front of the classroom to all students or pull it into a Nearpod lesson, these videos are great topic sparks to get students motivated to learn and discuss new ideas. Acquiring the vocabulary needed to understand new concepts before diving into a new lesson will support overall learning. After introducing a topic with a Flocabulary video, teachers can dive deeper into the remaining lesson with Nearpod.
Deliver lessons with Nearpod
We know a teacher's time is precious. Nearpod's lesson library, LMS integration, and Flocabulary's cross-curricular activities help teachers plan quicker than ever with pre-made content. After using a Flocabulary video to introduce a new topic, teachers can move into the remaining lesson using Nearpod's signature interactive platform. Delivering live lessons with Nearpod is a powerful way to connect students with the curriculum you already have. Teachers can use their resources and Nearpodize them or use an existing standards-aligned lesson in the lesson library to save time.
Use Nearpod and Flocabulary for independent activities
Flocabulary activities go beyond the video and are perfect for centers, rotations, stations, or other independent work. Students can review videos on their own, take a quiz on the vocabulary words, create flashcards, build a beat with a vocabulary game, or use Lyric Lab to create raps and poems about topics using the vocabulary words. Lyric Lab is a great small group project that supports students as they immerse themselves into a topic's deep dive.  Nearpod's student-paced lesson delivery mode also supports independent practice and activities for students. After you've taught a live lesson using Flocabulary and Nearpod videos, you can use pre-made activities from both platforms to support student practice and differentiation.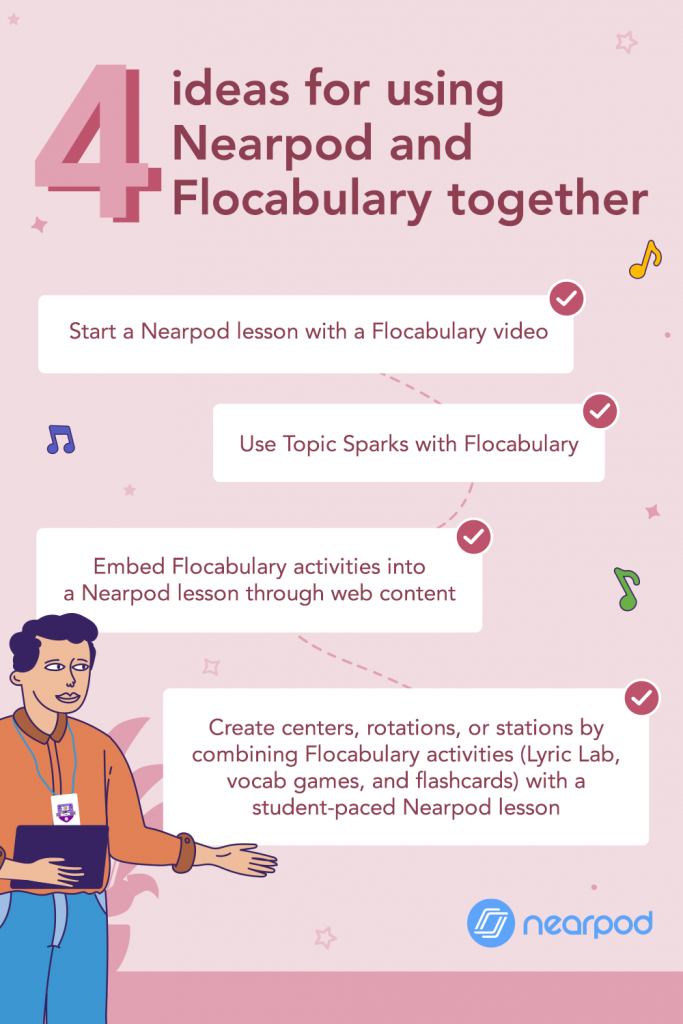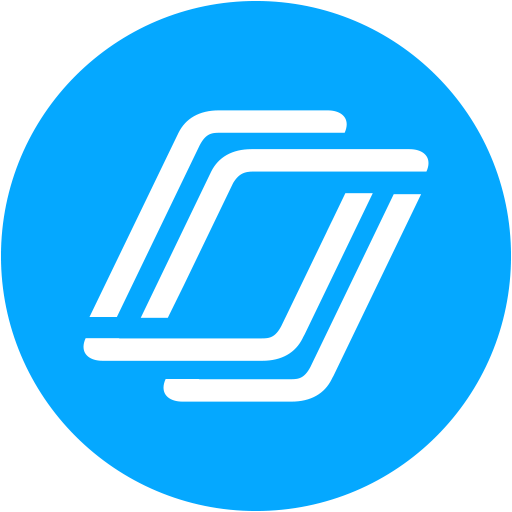 Nearpod's award-winning platform is used by thousands of schools around the globe, transforming classroom engagement.