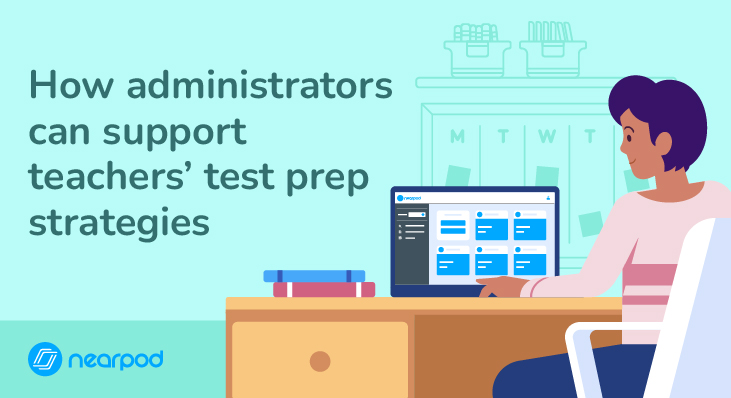 How administrators can support teachers' test prep strategies
With standardized testing around the corner, school administrators can lead the effort in supporting new teachers and veterans alike with some well-laid plans for student success. Nearpod's goal — as is yours — is to keep teachers at the center of instructions and give them the confidence that they are setting up their students for success. Therefore, we share some tried, true, and newer test prep strategies to support the entire school community and ensure a smooth testing season.
What is the history of standardized testing?
Regardless of one's age, most of us can remember the careful bubbling in of bubbles with standard #2 yellow pencils on standardized tests. There were various techniques — outside in, inside out, but with stern warnings to make sure the lead-filled bubble shape would be able to be read by a scantron machine. While testing protocols have changed with age, many educators and students still shudder at the thought of spring state standardized tests. So how best to fortify and prepare school communities for state standardized testing?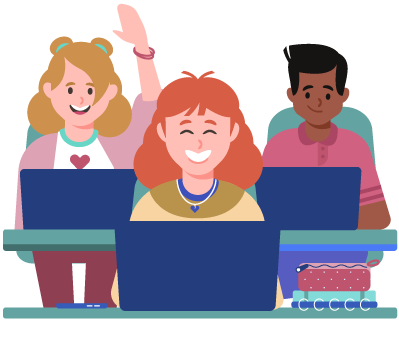 During the early 1800s, standardized testing became the norm (no pun intended) as teachers shifted from oral exams to writing, and students were entering college, the military, or the workforce. Horace Mann theorized that standardized tests could help identify and replicate the best teaching methods. Yet after about a century of testing in schools, critics in the 1930s began to question how the efficiency of standardized tests was overshadowing the quality of instruction.
Early tests such as the Stanford-Binet Intelligence Test, the Iowa Tests of Educational Development (ITED; now known as the Iowa Assessments), and the American College Testing (ACT) led up to national legislation called the Elementary and Secondary Education Act (ESEA) in 1965. ESEA was designed to fund primary and secondary education while emphasizing high standards and school accountability. Over the decades, it has been amended and reauthorized. With No Child Left Behind in 2001, standardized state testing had grown to be high stakes for reading and math. With testing in grades 3-8 and once in high school, educators deplored what now felt like they were "teaching to the test." Then in 2015, the Every Student Succeeds Act (ESSA) was passed, and there was an emphasis on lessening testing but still focusing on academic outcomes (read more about key provisions).
Why does standardized testing matter?
While opinions can differ regarding the pros and cons of standardized testing, they are designed to provide a universal baseline and benchmarks for comparison, whether amongst individuals, grades, schools, or districts. The tests provide common standards for everyone to aspire to. Standardized tests can also demonstrate progress definitively, promoting more confidence in facing obstacles like learning loss due to the pandemic.
When there is a lack of progress, the data can support a change in programming or increased professional development. Furthermore, states allocate targeted funding, which schools can take advantage of through title grant opportunities to help address gaps, provide intervention, or fortify available resources. Consider sharing how you analyze the data each year to assess and address your school's needs. You may want to involve your educators in analyzing the scores and drawing conclusions as you look forward to the next school year.
Test Prep with Nearpod: A Process, Not an Event
Watch Nearpod's pre-recoded webinar for administrators focusing on supporting and building teacher confidence as they prepare students for success during state standardized tests.
During this video, learn how Nearpod can provide your teachers with the ability to:
Identify common standard deficiencies through formative assessments and robust lesson reporting
Access standards-aligned quality lessons, videos, and activities to improve student outcomes and close learning gaps
Incorporate regular instructional experiences to better prepare students for the technology they will experience on the test
8 Ways administrators can support teachers' test prep strategies
Regardless of your opinion of standardized testing, all stakeholders in a child's education can feel the stress. To ease the anxiety — from student to parent to teacher alike — we have compiled a list of suggested test prep strategies that you, as an administrator, can adopt to support teachers. There are some definitive steps your school community can take in preparation for the April/May testing time frame. And do remember, testing is a process, not an event. Keep reading to explore 8 test prep strategies you can utilize schoolwide.
Nearpod is always a hit, but especially when it is geared towards our test prep unit! #PinkSpringTraining @shantieljovanna @edtechsavy pic.twitter.com/w5p3tkmmY7

— Caroline Hays (@hellohays22) April 27, 2022
1. Reframe the conversation to build confidence
Begin working test prep strategies into daily discussions to avoid that feeling of overwhelm at the onset. Testing is not for the faint of heart, so share ways to model how to develop one's own sense of resilience or hardiness. Remind everyone that these tests should illustrate how much a student has progressed over the school year due to their teacher's stellar instruction. To build teacher and student confidence, share these three C's from Dr. Salvatore Maddi of the Hardness Institute: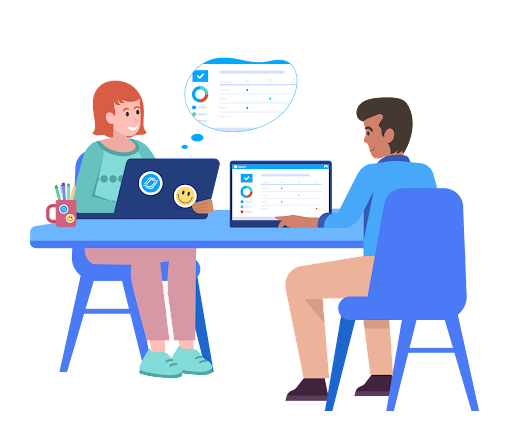 Challenge refers to seeing problems as challenges as opposed to overwhelming threats.
Control describes handling tough situations by feeling powerful and taking action.
Commitment means staying motivated and committed even through difficult times, pushing through obstacles with intention.
2. Understand the design of the tests
Do make sure that all of your stakeholders understand the design of these tests, the schedule for testing, and how to interpret the results. Have candid conversations about the current learning gaps and expectations for student performance, especially with new teachers:
Norm-referenced testing (NRT) compares a tester's knowledge and skills to the norm group, a.k.a, their peers, by referencing the scores. When it comes to student standardized tests, these norm groups are usually a nationally representative sample of thousands of kids in that same grade; sometimes, the groups are narrowed down by socioeconomic status, ELL status, or race/ethnicity.
Criterion-referenced testing (CRT) measures a student's knowledge or skills against a predetermined score, goal, standard, or another criterion. They are not measured against one another, nor does their performance affect another's results. Most commonly, students' scores are categorized as "basic," "proficient," or "advanced."
Both types of testing, NRT and CRT, can be standardized. ​​Standardization means that there are uniform procedures for both administration and scoring to ensure that results are comparable between different test takers.
Technology doesn't have to be a barrier during testing. Through edtech tools, teachers can customize formative assessments to create sample tests that get students familiarized with questions they'll see on a test. Nearpod can be used to prepare students for the standardized testing experience. Teachers can recreate test prep questions for familiarity using digital formative assessment tools such as Open-Ended Questions, Multiple Choice Questions, adding Reference media, and Draw It for annotating. You can customize the look and format of the questions to match what students will see on their exams. Additionally, educators can incorporate Nearpod into their regular instructional experiences to prepare their students for test-taking.
3. Socialize best practices
Remember that you may have new teachers in your ranks who could learn more about how they can best support their students during testing. State testing protocols have changed, and taking tests on digital devices requires a new level of computer literacy so that the tools don't hinder the students' focus.
Using Nearpod in a targeted way will help familiarize students with using technology as part of their learning journey. Plus, the standards-aligned lesson plans and built-in assessment tools can help teachers identify gaps to address before testing begins. Your teachers can use Nearpod to experiment with mimicking test question and answer formats so that students are more prepared with the types of questions they will be asked.
Share the following article with your new teachers and veterans in a weekly newsletter or during an upcoming staff meeting. Ask them what else they would add to this list of tips to ensure a smooth and productive testing period.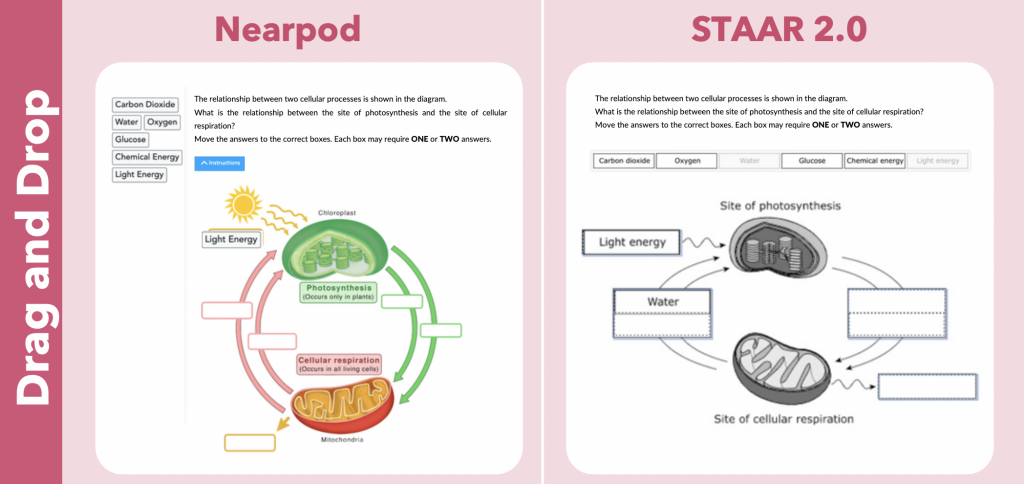 4. Create rotations stations
First, consider which of Nearpod's formative assessment techniques will help to identify any "gaps."
Conduct Polls to assess students' readiness to learn
Mix in Drag & Drop or Matching Pairs instead of multiple-choice questions
Use Quizzes as exit tickets at the end of a lesson or school day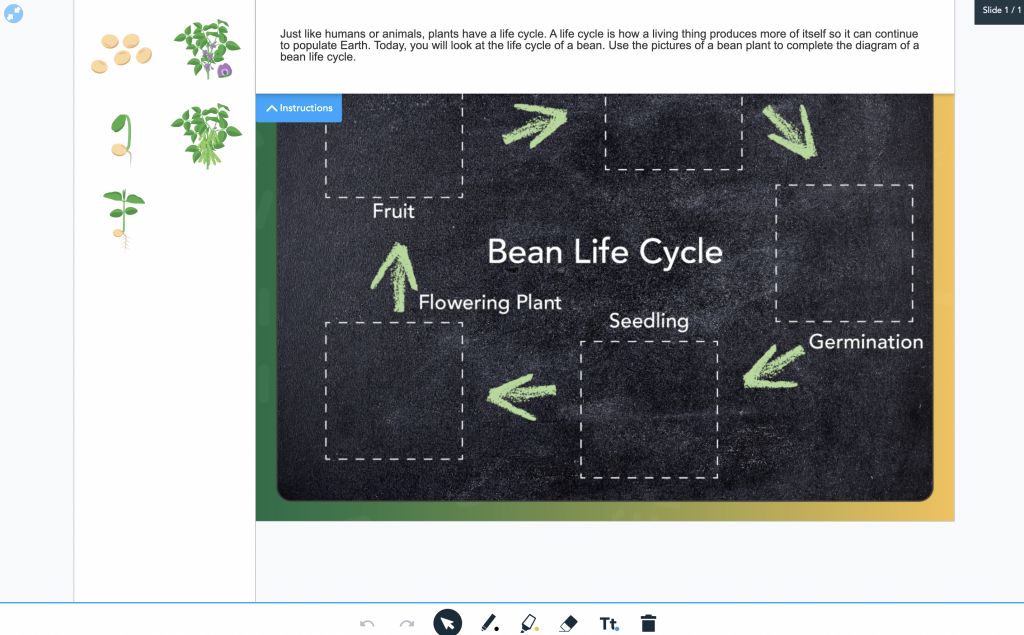 Nearpod's ability to provide insight with real-time data will help teachers take discrete yet progressive steps in staying ever-vigilant and nimble in their daily instruction.
Next, remember that you can search for Nearpod lessons by standard, which is helpful when trying to target key skill sets. Discuss which instructional materials might be most helpful, and figure out ways to share these resources between the classrooms. Consider how adaptive technologies might be able to support small group or individual instruction with some added practice. With test prep strategies in mind, you may also consider collaboration with after-school programs for their support.
Lastly, brainstorm how your grade levels can collaborate during instructional time to refresh concepts with students. Create rotation stations in classrooms centered around mini-lessons to provide a bit of extra practice. Explore how classrooms could dedicate time to rotation stations that leverage small group work, peer-to-peer instruction, and parent volunteers.
5. Fortify inspirational learning environments
Most teachers know they need to cover or remove instructional aides that adorn classroom walls during testing for test prep strategies. Instead, work with your educators to have students create meaningful messages and personal mantras that will motivate them and give them that extra boost of encouragement. Use a Collaborate Board to encourage mindful discussion, and then have students use Draw It to create their own signs. Help classrooms find exemplary quotes from role models. Classrooms can display these new posters or construction paper chains with each student's personal messages.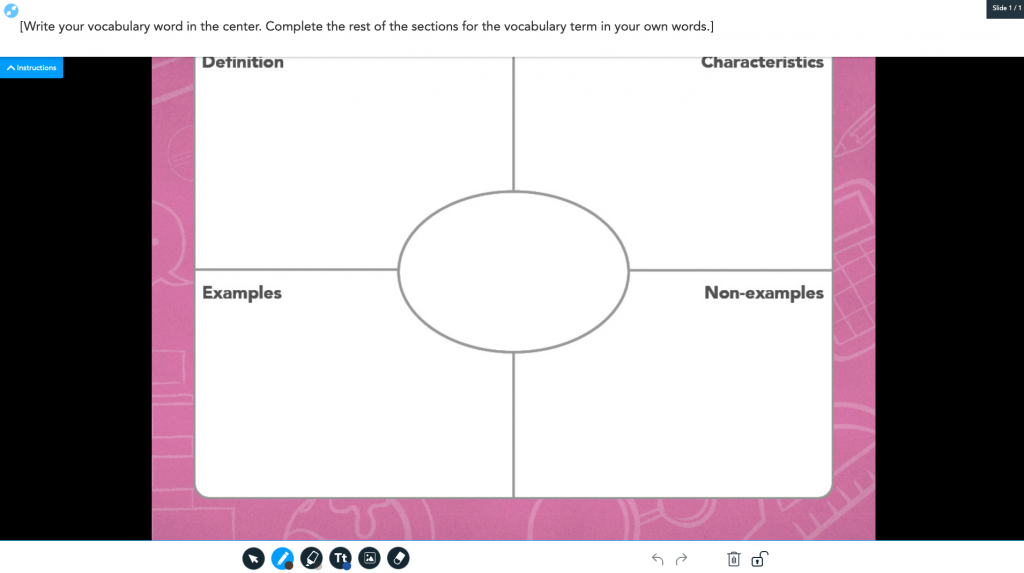 6. Encourage healthy habits at home
Remind your students' families how they can best support their kids during the testing period and share some of the tips and strategies in Nearpod's Take-Home Folder. Encourage your teachers to share the My Sleep Log, where the kids can mark their bedtimes and when they wake to assess better how many hours of sleep they are getting (remember, awareness is half the battle!). By getting enough hours of sleep, kids can have the energy and stamina to power through a long day of testing. Remind your school community's families to limit screen time and maximize outdoor time so that kids are refreshed and alert to face hours of testing.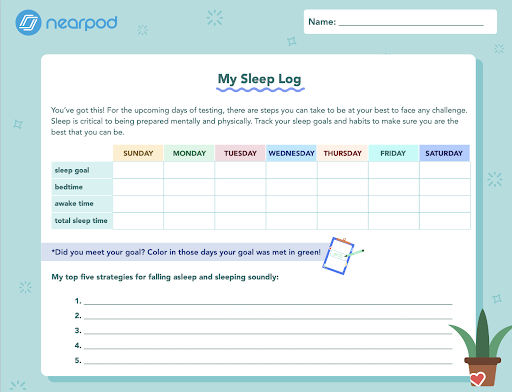 7. Model de-stressing techniques
As always, teachers are great role models to show how best to recenter one's emotions at the moment. As a test prep strategy, model and practice some of the following techniques in staff meetings so that teachers can do so in their classrooms:
Elephant breathing — While this technique is quite elementary … it is quite effective! Stand with feet apart and dangle your arms in front of you like an elephant's trunk. Breathe deeply through your nose as you raise your arms above your head. Breathe out through your mouth as you swing your arms back down. Repeat!
The Thinker — Cross your wrists to grasp your hands, then twist your clasped hands under so that you can pin between your chin and chest, hugging your elbows tight.
Pressure points — Simply press both thumbs to your middle fingers simultaneously, or use your dominant hand to grasp your other and press your thumb into the center of your palm.
8. Prioritize self-care
We know prioritizing self-care has been echoed over the last couple of years. Still, we need to equip our student and teacher bodies with myriad strategies so that each individual can find what works best for them. Build teacher confidence and develop student well-being by encouraging moments of mindfulness, practicing breathing techniques, and identifying favorite "ME TIME" activities.
And don't forget to normalize the conversation around mental health and mental well-being. For all stakeholders, work to build a school culture where such wellness conversations occur openly and often. Share ways to support these types of dialog so that the other person can feel safe and supported.
"The mental health and well-being of teachers can have a really important impact on the mental health and well-being of the children who they're spending most of their days with," Green explains. "Having teachers feel safe and supported in their school environments is essential to students learning and being successful."

– NPR.org
Start using these test prep strategies as support for teachers
There is no doubt that testing is a stressful time for students and teachers. But there are forward-thinking strategies that administrators can employ to ease the anxiety. The challenge is having a plan in advance that supports student and teacher understanding and mental health well ahead of all the details that go into administering the actual tests! As a school community, discuss which test prep strategies will provide support for your new teachers, your veteran teachers, your families, and your students. We hope these test prep strategies support all of your efforts.
Administrators, learn how Nearpod can help prepare your teachers and students for success during standardized testing. Join us for a live webinar on Wednesday, January 18th, at 4:00 pm est | 1:00 pm pst.
New to Nearpod? Sign up for free here to access these activities and lessons!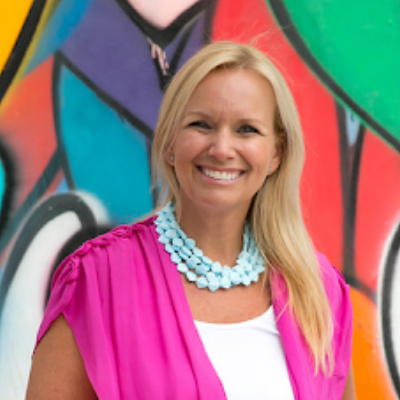 Darri Stephens is a dedicated LX (learning experience) designer, passionate about creating quality content and programs for kids, families, and educators. With MAs in Education from both Harvard and Stanford, and work experience at best-in-class ed tech organizations including Wonder Workshop, Nickelodeon, and Common Sense Education, she is steeped in the design thinking process and committed to agile and iterative project management, which has resulted in multi-award-winning programs and products.