End of the Year Resources
As we inch closer to the finish line, we can only imagine the emotions that you must be feeling. From packing up your classroom to hosting end of the year parties, we understand how meaningful this time of the year is. You have accomplished so much and it's been powerful to see how so many have risen to the occasion. We hope to make this time a little easier by compiling end of the year resources you can use now or in the summer!
Celebrate Teachers with these Nearpod Certificates
Download these 20+ Nearpod and Flocabulary certificates to celebrate the work everyone has been so resilient with these past few months!
Digital Lessons for End of the Year or Summer Planning
SEL Check-Ins
Nearpod has created short, activity-based lessons that leverage Draw It, Collaborate, or OEQ. These allow you to build quick, SEL-infused activities into your regular routines. Gauge how your students are feeling and any emotions they might have as a result of school winding down with these free lessons!
Lessons Perfect for Student-Paced Mode
The Nearpod Team handpicked lessons from our Lesson Library that are ideal for student mode, a way for students to complete when it's most convenient for them (& their parents) in the Summer! Explore the lessons here!
Go on Virtual Reality Summer Field Trips!
We know that students are itching to move around so we need to get creative. Download these virtual reality student choice boards to encourage Summer travel! Download the template here.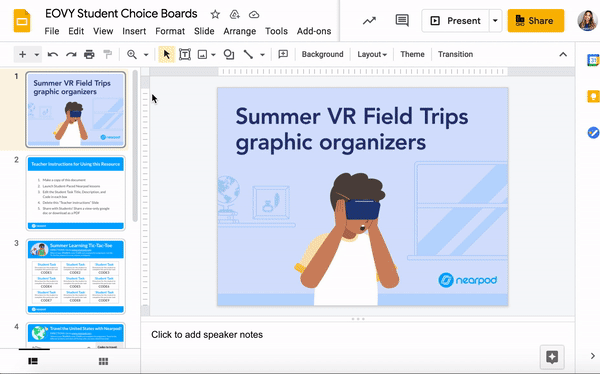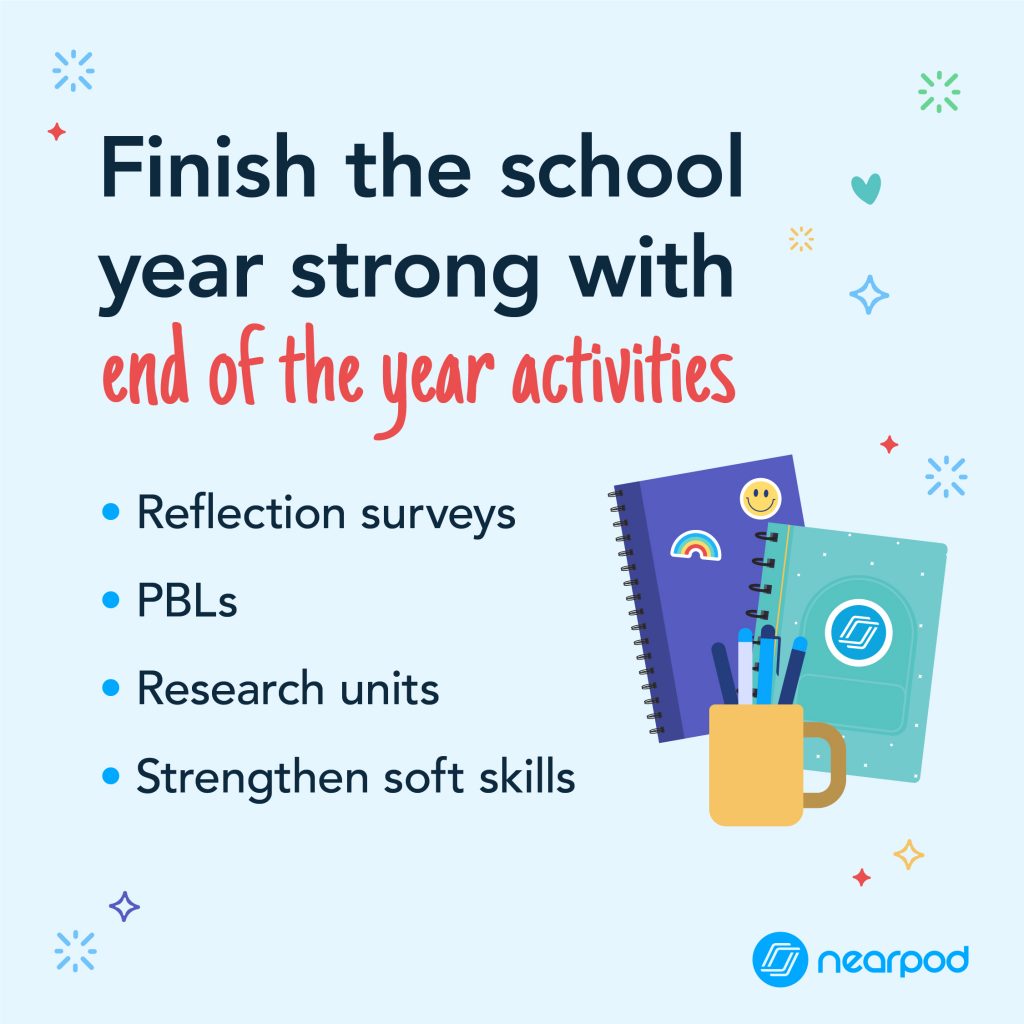 Download these end of the year editable digital lessons that range from reflection surveys, PBLs, research units, and SEL opportunities.
End of the Year Ideas with Flocabulary
The Year in Rap
The Week in Rap is a collection of the top new-worthy recaps from each week, every week. While Flocabulary takes a mini-break in the Summer, you can keep an eye on The 18 Years in Rap, which will debut soon!
Get Organized with Flocabulary's Summer Guide
The end of the school year is about celebrating achievement. It's also an important time to ensure students can take ownership over their learning during the summer break. While this can come in many forms, Flocabulary can set a summer routine. Check out our Summer Guide to begin sending resources before the year ends!
We hope that even if you take one idea from this post, it takes one thing off your very full plate. We are so very proud of you.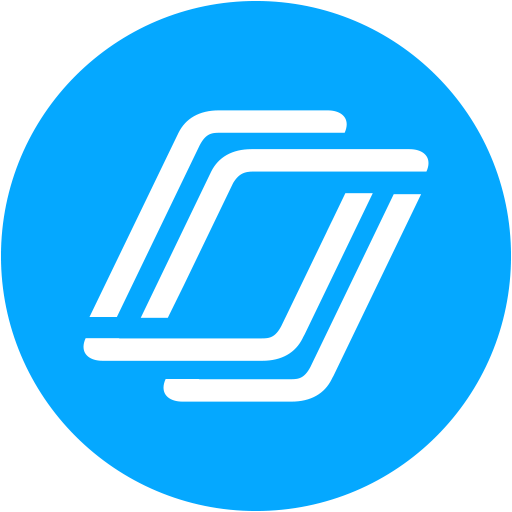 Nearpod's award-winning platform is used by thousands of schools around the globe, transforming classroom engagement.