End of the Year Resources
As we inch closer to the finish line, we can only imagine the emotions that you must be feeling. From packing up your classroom, to hosting end of the year parties and end of the virtual year resources, we understand how meaningful this time of the year is. You have accomplished so much and it's been powerful to see how so many have risen to the occasion. We hope to make this time a little easier by compiling end of the year resources you can use now or in the summer!
Celebrate teachers with these Nearpod Certificates
Download these 20+ Nearpod and Flocabulary certificates to celebrate the work everyone has been so resilient with the past school year!
End of the year resources: Activities and lessons to wrap up the year and start summer
SEL Check-Ins
Nearpod has created short, activity-based lessons that leverage Draw It, Collaborate, or Open-Ended Questions. These allow you to build quick, social and emotional learning activities into your regular routines. Gauge how your students are feeling and any emotions they might have as a result of school winding down with these free lessons!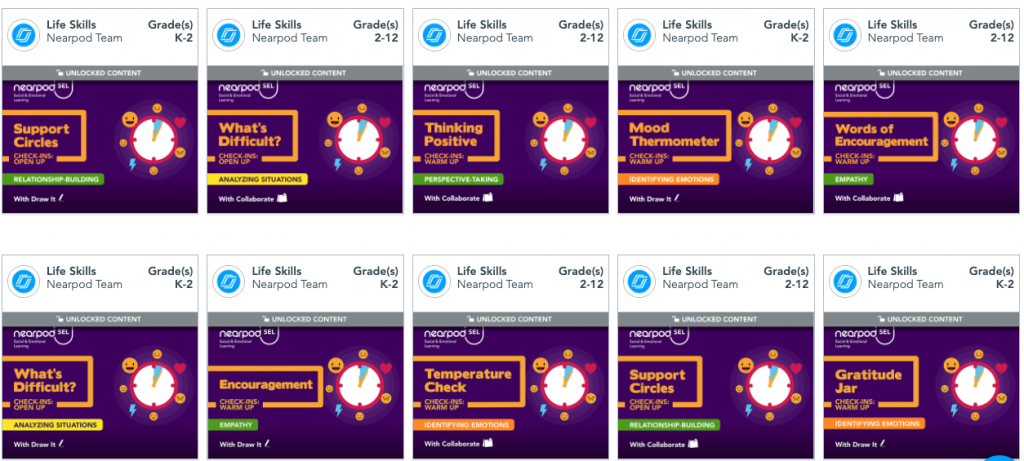 Surveys, PBLs, and more activities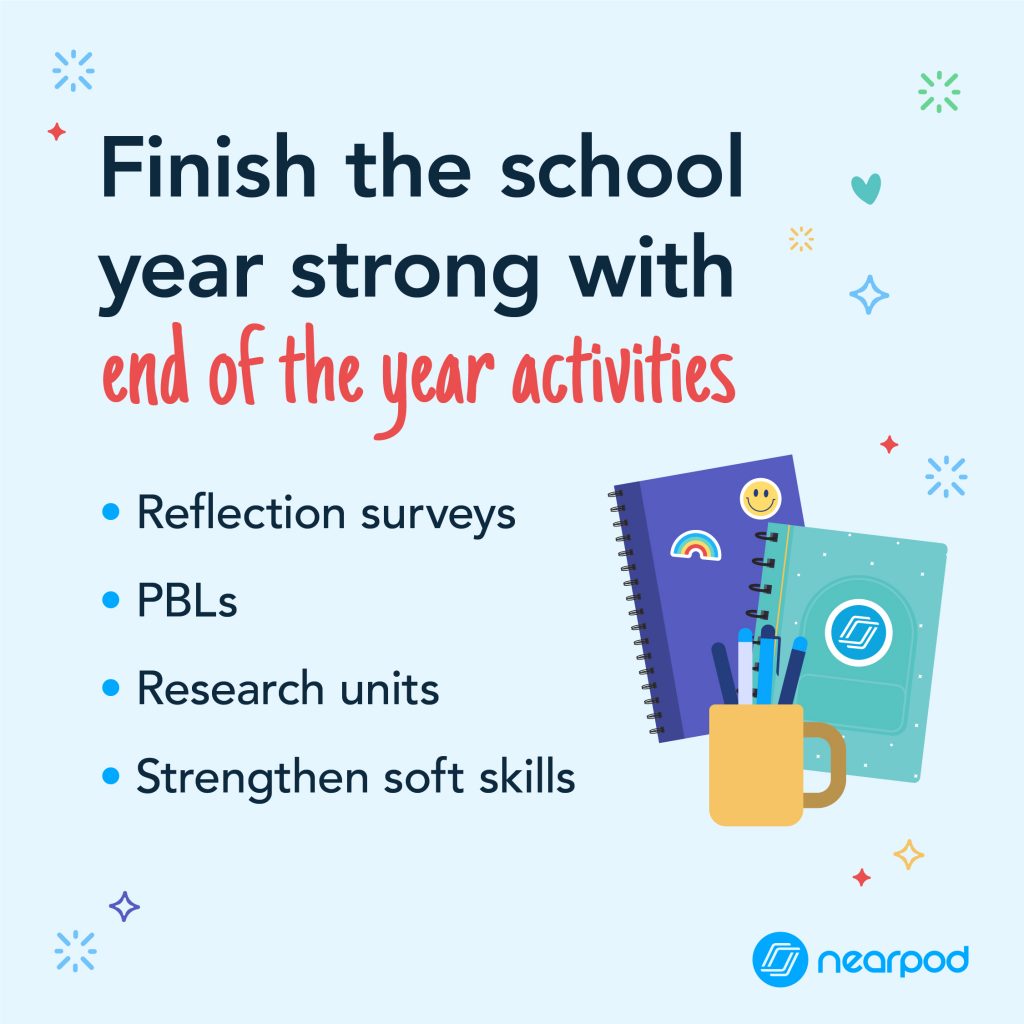 Download these end of the year editable digital lessons that range from reflection surveys, PBLs, research units, and SEL opportunities.
Go on Virtual Reality Summer Field Trips!
We know that students are itching to move around so we need to get creative. Download these virtual reality student choice boards to encourage summer travel virtually.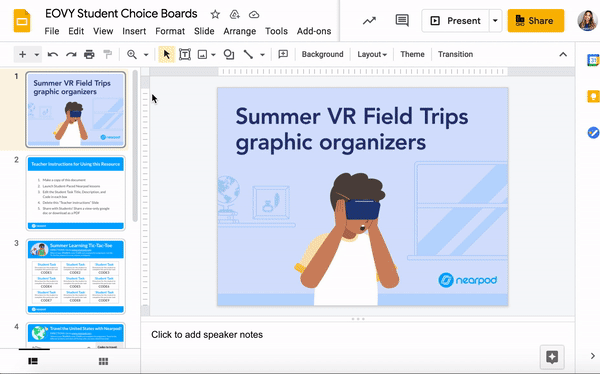 Lessons perfect for Student-Paced mode
Student-paced mode allows you to share asynchronous lessons with students so they can move through lessons at their own pace, any time, from anywhere. It's a great tool to use during the end of the year because you can view progress in real-time to monitor student understanding across all lessons. The Nearpod Team handpicked lessons from our lesson library that are ideal for Student-Paced mode, allowing students to complete when it's most convenient for them (& their parents) at home and during the summer!
Enter students in the Celebrate Asian/Pacific American Heritage Contest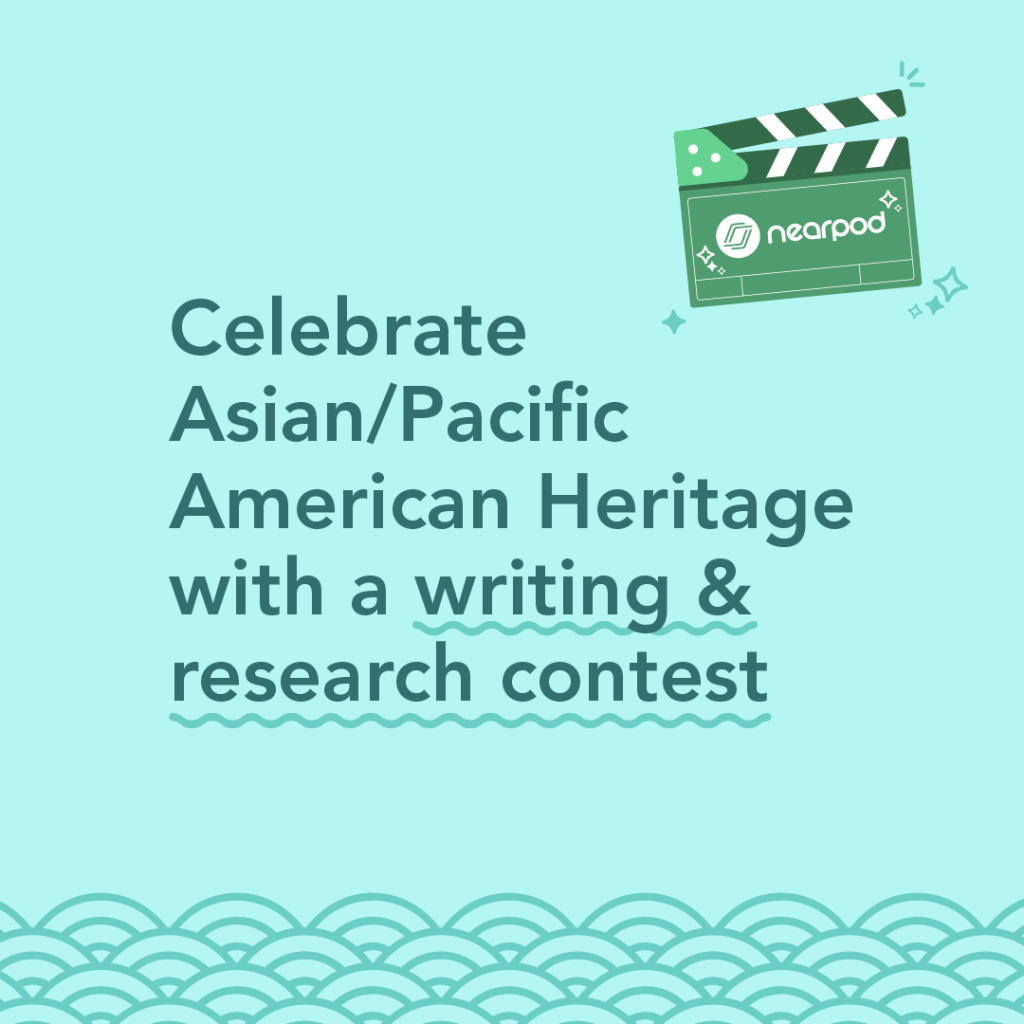 In honor of Asian American and Pacific Islander Heritage Month, Nearpod hosts an annual script-writing contest from mid-April to mid-May. Students are invited to write an informational script honoring a historical figure for a chance to have their script turned into a Nearpod Original video!
This is the perfect research and writing assignment to easily assign to students as we wrap up the school year! Visit the contest packet which includes all of the resources you and your students need to enter, including a script-writing template.
Take students on Virtual Reality Field Trips
Through VR field trips, we can take students around the world and create authentic, real-world learning experiences while boosting student engagement in learning and sparking curiosity! Explore these ten virtual reality field trips, for all subjects and grade levels, and take your students on an immersive learning journey.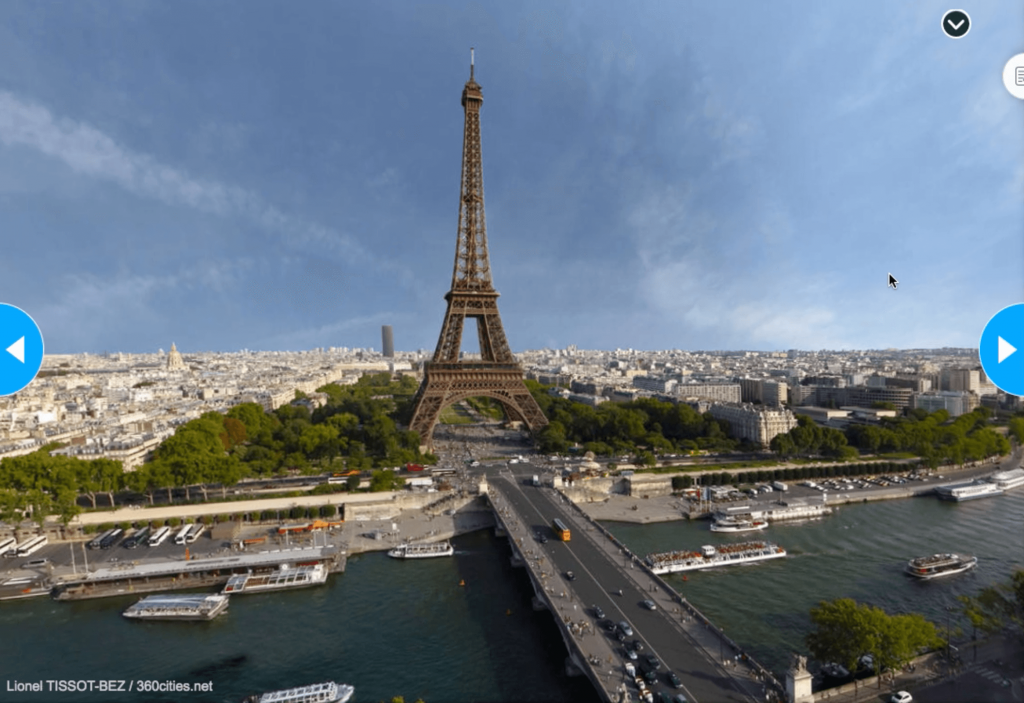 Create your own virtual field day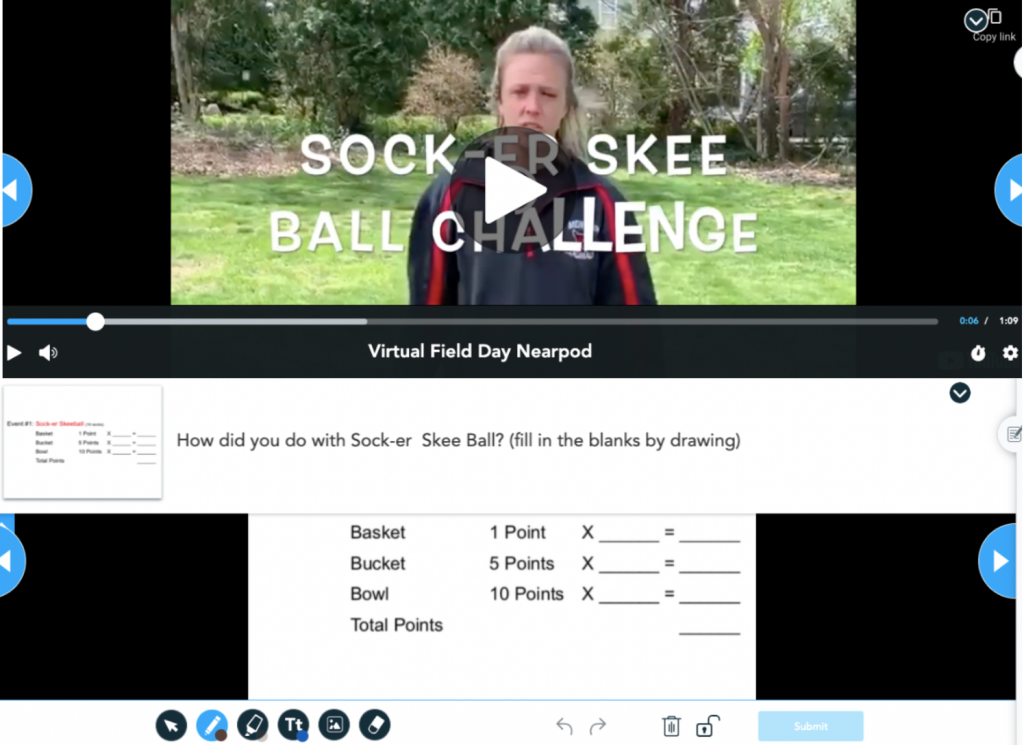 Creating a virtual field day that will engage all students, even if they are remote or hybrid, is possible with Nearpod's plethora of tools to help with planning!
Explore 5 tips for creating a virtual field day in your classroom to wrap up the school year.
Summer learning activities to eliminate the summer slide
As school is winding down, teachers are preparing summer learning activities and lessons for students to avoid the summer slide. Summer learning provides students an opportunity to review academic content and ensure that previously learned material is not forgotten.
We have compiled a list of helpful tips and premade lessons you can use with your students during summer school!
We hope that even if you take one idea from this post, it takes one thing off your very full plate. We are so very proud of you. Celebrate all of your accomplishments by wrapping up the school year and make your way into summer swiftly!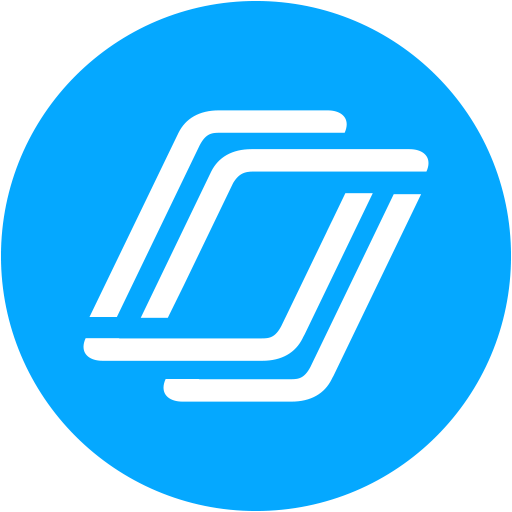 Nearpod's award-winning platform is used by thousands of schools around the globe, transforming classroom engagement.