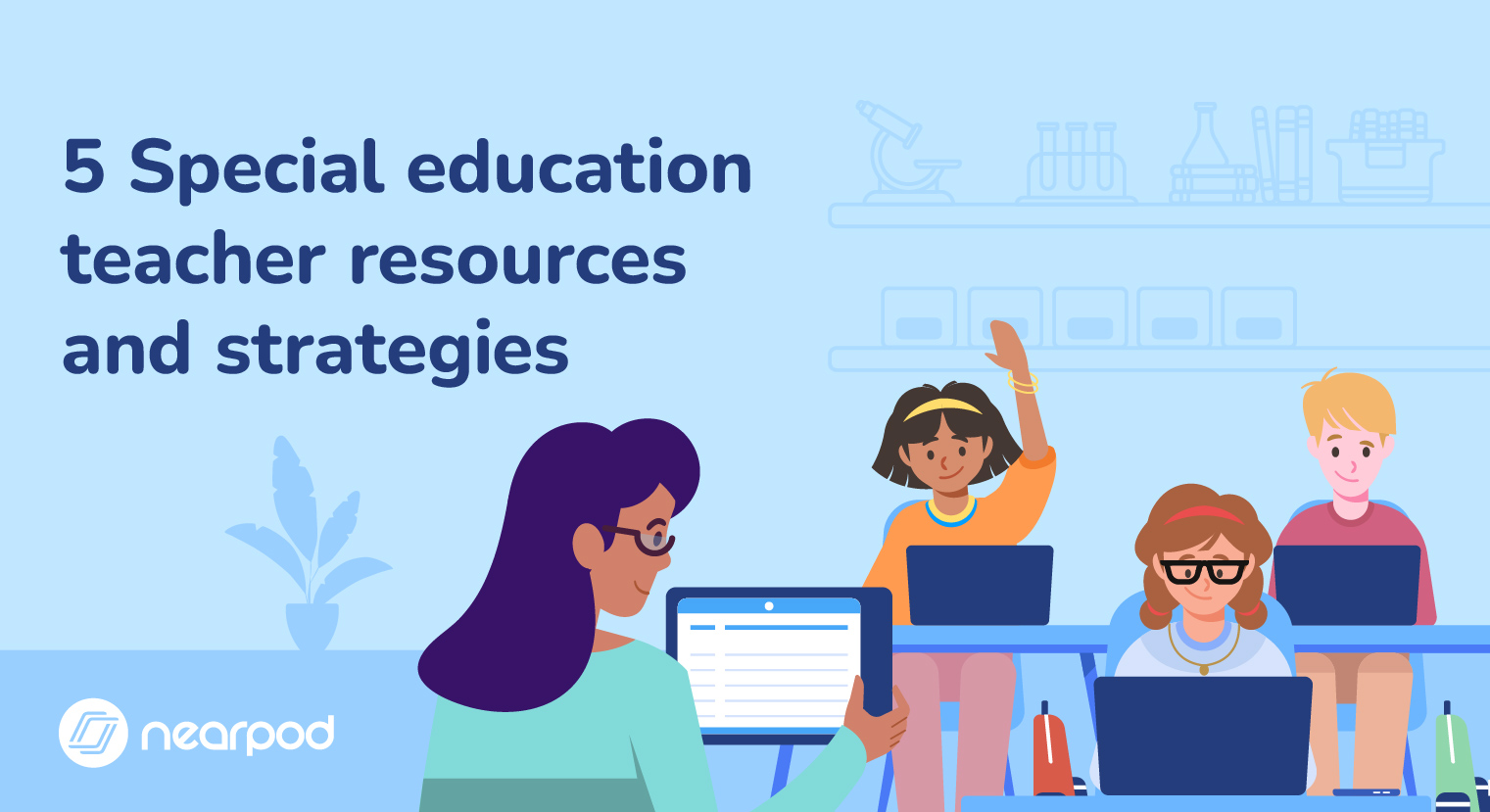 5 Special education teacher resources and strategies
Establishing a positive learning environment where classroom management is on top of the pyramid is very important in a special education setting. Discovering students` strengths and then providing them with special ed learning resources to continue their growth gives them the opportunity to succeed in the classroom. Every day, educators in a special ed classroom are challenged to provide their students with fresh and exciting learning materials. Keep reading to explore how to provide your students with technology-enhanced resources that can help foster an engaging and positive learning environment.
Why is classroom management important in special education?
As an educator in a special education classroom, one of the most important tasks is to stay focused and pay attention to your student's intellectual, behavioral, and emotional needs. Staying on top of a student's well-being and mental health is imperative as it makes them feel acknowledged and valued while helping them express their emotions. A few ways to support classroom management are through activities such as choice boards and daily check-ins. Using choice boards encourages students to be more responsible, accountable, and independent in their learning. It also allows them to work on activities at their own pace, giving them ownership of their learning. Providing daily check-ins is also a great classroom management tool because it creates a routine for students, and they know what to expect.
Having various resources at one's fingertips keeps things fresh and new and helps to support different learning needs. When using Nearpod, educators are open to many possibilities for helping their students with emotional and behavioral needs. You can create their own Choice Boards giving students the power to choose "how" to learn a particular subject or concept. Using Nearpod as a check-in tool helps students learn to recognize different emotions and also the intensity of their emotions. With formative assessment tools and activities like Open-Ended Questions, Matching Pairs, Draw It, Polls, Time to Climb, and more, Nearpod can create an engaging learning experience while classroom management is taking place.
Aiming to set up your classroom that meets these needs is beyond crucial, and Nearpod is here to help! Nearpod can transform how lessons are taught in a special education classroom. Our Nearpod program provides students with an abundance of special ed teacher resources and specialized lessons that captivate their learning while engaging them throughout the day. To access the resources we share in this article, sign up for a free Nearpod account below.
5 Special education teacher resources and strategies
Customized assessments that fit each student's need in a special ed classroom are very important. These assessments are useful for developing their Individualized Education Program (IEP) goals and help monitor student progress throughout the school year. Providing choices to students is crucial as it gives them a sense of encouragement and ownership.
1. Customize assessments to fit your students' needs
Provide Choices with Responses for Open-Ended Questions: For students with writing difficulties and fine motor concerns, Nearpod's Open-Ended Questions provide alternative ways for students to respond. Students can record their own audio responses. This builds their confidence and ensures participation. Teachers can then view students' responses and track reading and speech goals. These special education teacher resources and activities are also amazing tools for formative assessment.
Provide additional support and scaffolds with reference media: With Nearpod`s reference media tool, teachers can attach images, an audio recorder, a PDF viewer, videos, audio, and web content to your assessments with reference media. With this tool, students can further their understanding of the topic and what their teacher is asking for. Reference media is a great tool for students to use as they help build habits for student independence. Examples of reference media that provide support and scaffolds; are sentence starters, word banks, teacher audio recordings of directions, and videos of step-by-step directions.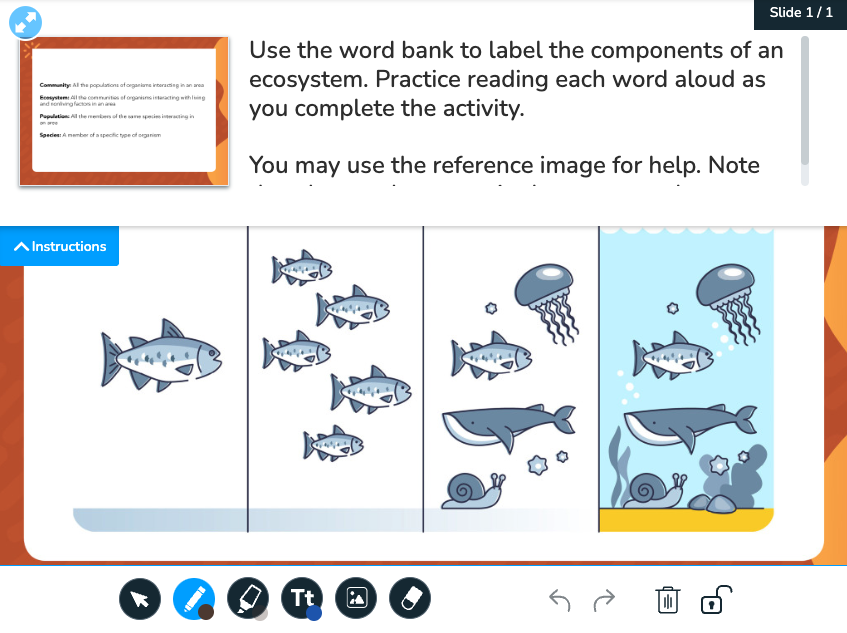 2. Keep students focused and engaged with interactive activities
Using interactive activities encourages students to develop hands-on learning skills. It encourages teamwork and enhances their listening skills as well. Interactive activities can easily be implemented into students' daily instruction by providing students with questions that stimulate a response or hands-on experience. Educators can also provide students with exit tickets to show what they have learned that day. When using Nearpod, students have access to thousands of interactive activities, which makes our program a one-stop shop for educators!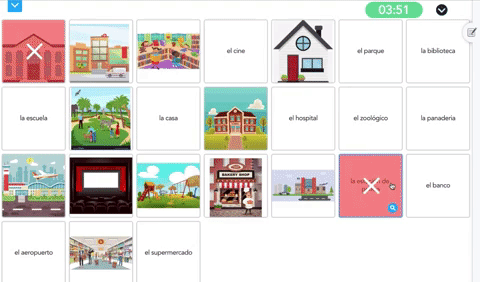 Matching Pairs: Matching Pairs allows students to match text to images, text to text, or image to image. You can download our pre-made lessons from our library or create your own. As the teacher, you can view progress in real-time for the entire class to see how many tries each student took to complete the activity. This is a great tool to use for assessment or as an icebreaker in the classroom for students who enjoy independent work.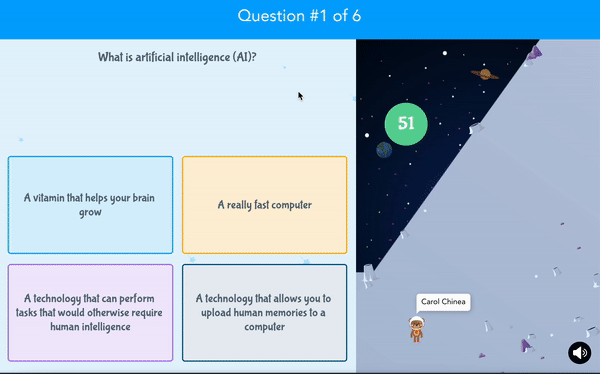 Time to Climb: Time to Climb, a gamified activity, is an amazing tool for student engagement. In this educational game, students choose a character and race to the top of the mountain based on how quickly and correctly they answer the assessment questions. Encourage friendly competition while keeping students engaged and having fun! Teachers can create their own Time to Climb interactive games as a lesson or unit review. This tool is also great for bell ringers, learning checks, and exit tickets.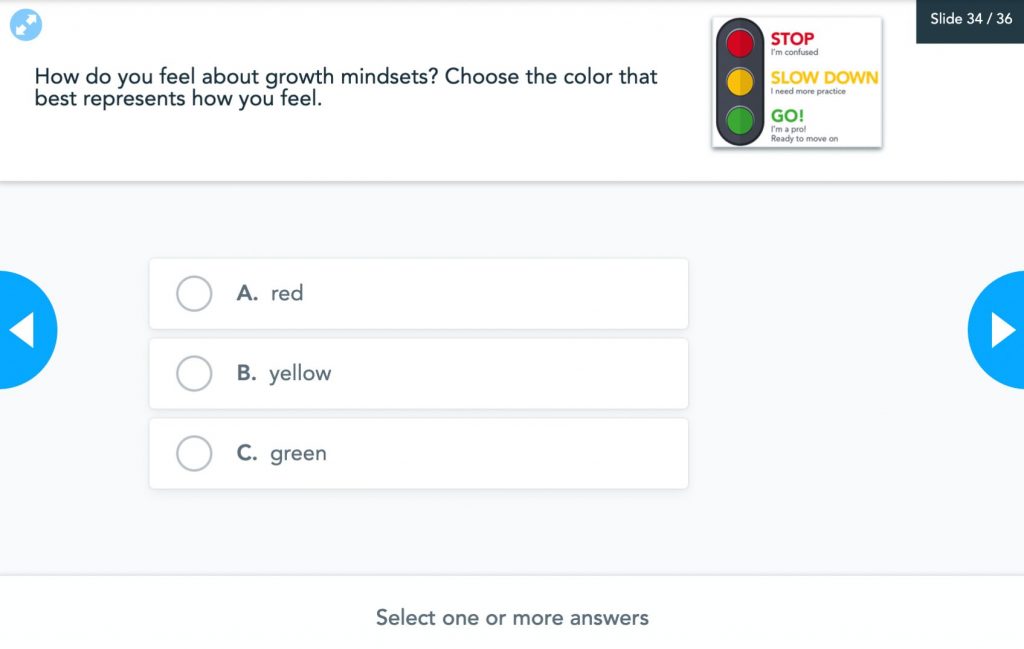 Poll Questions: Poll activities allow students to answer multiple-choice questions without a right answer to check for understanding, take a class vote, highlight student opinions, and more. Using the poll feature, you can add movies, gifs, images, and audio. Polls are a great tool to use for our nonverbal student population. Polls can be great as a morning check-in to see how students feel. Poll questions allow all students to participate in a safe environment.
Fill in the Blank: Fill in the Blanks is a formative assessment activity that allows students to complete a passage and populate blanks with words. Students get instant feedback, so they'll know what words or concepts they need more practice with. When students reach a Fill In the Blanks activity in a lesson, they will see a passage with multiple missing words in a word bank. They will move the correct words into the correct location and receive a score when complete.
Draw It: The Draw It activity allows students to respond in alternative ways through drawings, text, and images. Creating an interactive drawing assessment by uploading a background image or having students draw on a blank background. Teachers can upload a background of different options for reward time, and students can select what they are working for. If students have fine motor concerns, practice letter formation with Draw It.
3. Have a co-teacher? Use tech for a seamless teaching experience
In a co-taught class, special education students can still be exposed to grade-level standards while differentiating learning for students. This results in increased instructional options, greater student engagement, and built student confidence. Co-teaching is a collaborative approach to student learning. It is a model that allows you to collaborate during planning, instructing, and assessing students. This teaching style allows students and teachers to experience and benefit from a wide range of learning styles, teaching techniques, and data-driven instruction while promoting inclusion.
Co-teaching with a District or School-Wide License: These co-teaching abilities can be done on Nearpod! Using the Co-teaching feature allows both the teacher and the Co-teacher to control the pace of a Nearpod lesson. Multiple teachers can teach a lesson, present information to students, and see data in real time. You can also collaborate with other teachers to share lessons they've downloaded or created.
4. Integrate accessibility features and activities into daily instruction
Improving accessibility in education helps build student autonomy and provides students with the same access to educational experiences. Accessibility formats can give the same information in an alternative way, such as audio, braille, large print, and graphics.
Nearpod's Microsoft Immersive Reader integration provides several accessibility features, such as text-to-speech, translation, picture dictionaries, and large print. Meet visual needs by adjusting text size, font, and color. You can provide more visual support with our picture dictionary and line focus. Students can translate the text with over 60 language options to help reinforce content knowledge in the primary language.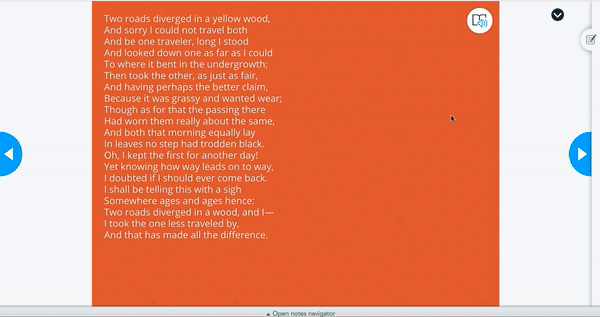 5. Collect student data to drive instruction
Data collection is a huge part of a teacher's day-to-day. This is essential and most important to see if our students are making progress in their goals. Data helps teachers determine if interventions or teaching methods are working.
With Nearpod, our Teacher Dashboard and Post-Session Reports make it easy for teachers to collect student data. You can get student responses in real time and address misconceptions at the moment. Nearpod's Post-Session Reports help teachers assess student data and create small groups based on students' needs. You can view a class summary and reports for each activity and student. Teachers can create their own Nearpod lessons or download them from the Nearpod Lesson Library that aligns with students' IEP goals. Reports help educators collect data points on each goal. All post-session reports can be downloaded and emailed to share with additional service providers and parents. Nearpod provides educators with various special education teacher resources that are extremely helpful.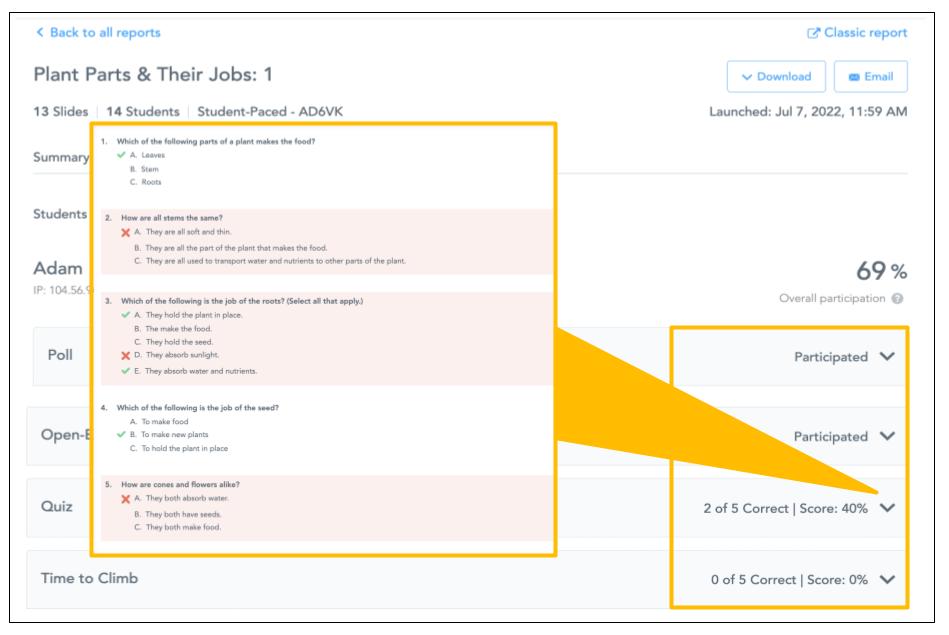 Start using Nearpod's special education teacher resources
Using Nearpod in a special education classroom has many positive effects on your students. Students can feel comfortable participating in safe and friendly lessons and build independence while teachers remain focused on their behavioral and emotional needs.
To access the resources and tools we share in this article, sign up for a free Nearpod account below.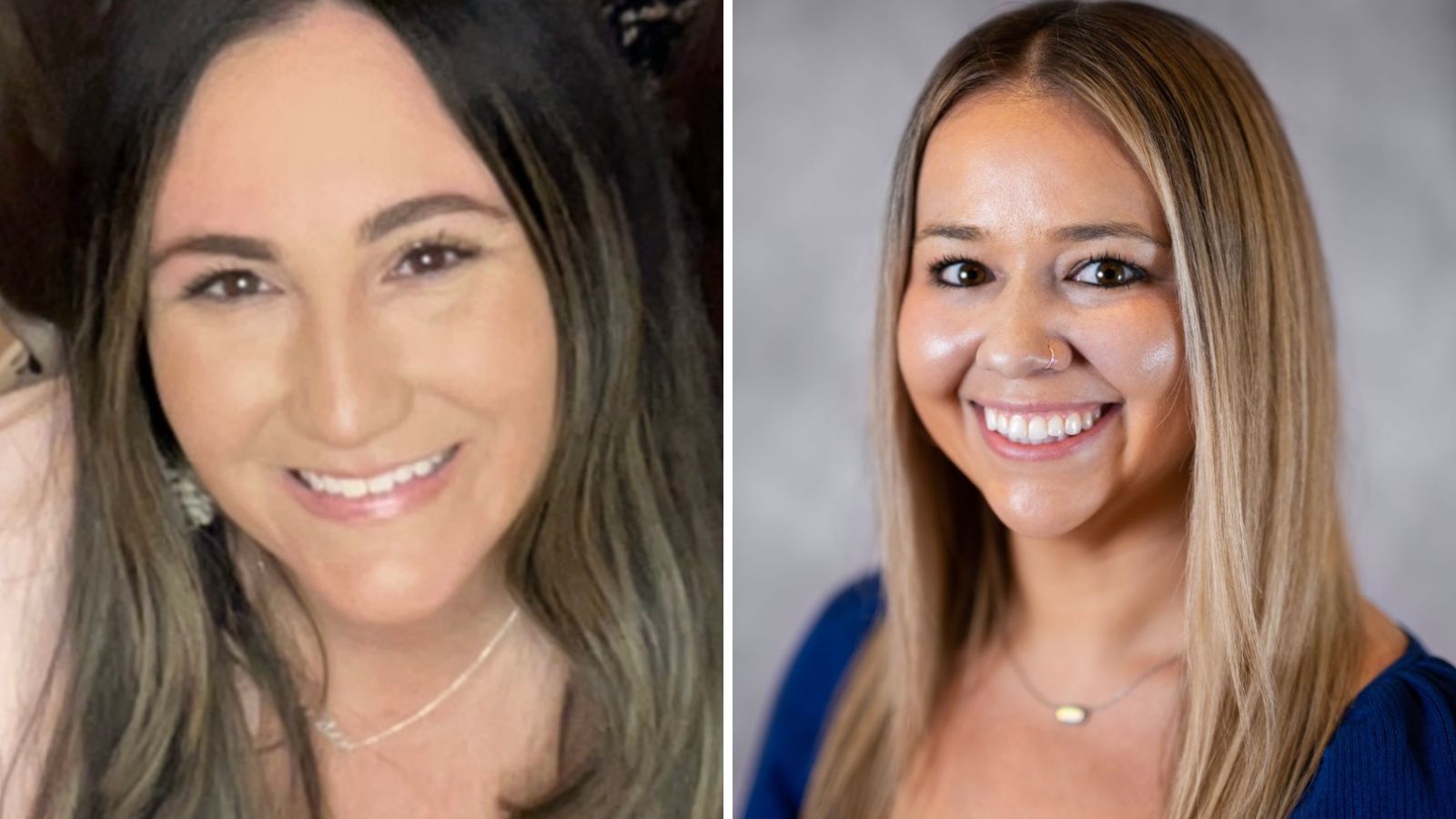 Sari Levin is a former elementary education teacher with a minor in special education. Sari works as an Outreach Coordinator at Nearpod, working with schools and districts. In her spare time, she loves to vacation with her family and take her 1-year-old son to music classes!
Tiffani Gonzalez is a former special education teacher. She integrated Nearpod into her daily lesson plans. Tiffani now works as an Account Manager at Nearpod! She loves helping schools and districts find a solution for their teachers.