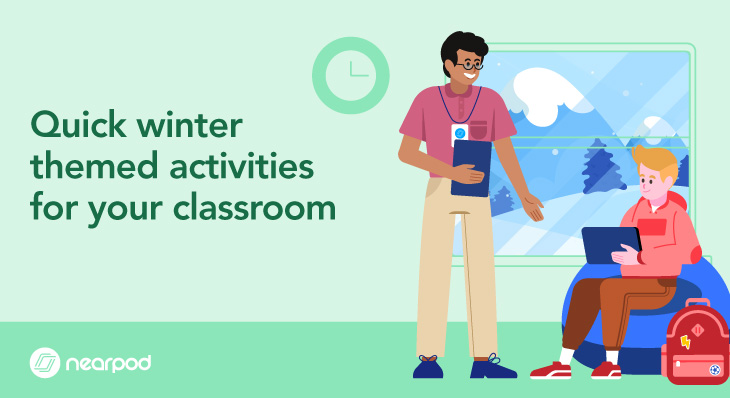 Quick winter themed activities for your classroom
It's that time of year again for some winter themed activities and the highly anticipated new Winter Time to Climb theme. Whether you are looking for some quick morning warm-ups to get students excited or a handful of mini competition based activities to support free time – we have you covered. However you teach, it's in Nearpod.
Pick and choose from some of these new and existing winter themed activities to keep your students learning, laughing, creating and exploring!
Changing of the Seasons and Holiday Lessons
There is never a better time to learn about the changing of seasons and the different rhythms of the year than when students can actually see and feel the changes occurring. Winter often brings a dramatic seasonal change that can support learning and curiosity.  The learning doesn't have to be limited to just the seasons, use the winter and holiday season to teach math concepts, creative writing, and spark students' curiosity and creativity through games and activities. 
Looking for some pre-made lessons on the changing of seasons? How about some word problems: winter edition style! Feed your students' inner scientist with lessons on how animals prepare for the winter months, or dig into how trees survive the winter. Bring addition and subtraction to life with melting snowmen. We got you covered for the holiday season and beyond.
Holiday lessons
Take a deep dive into all the different holidays that take place during this season with our holiday collection. We have 28 lessons covering various subjects ready to go, covering Christmas, Hanukkah and even Kwanzaa. And don't forget our New Year lessons that are designed to support goal setting and reflection.

Quick start winter themed activities
Ready to bring some holiday cheer and fun into the classroom? Check out some of our December activities below to keep your students creating and exploring all season long.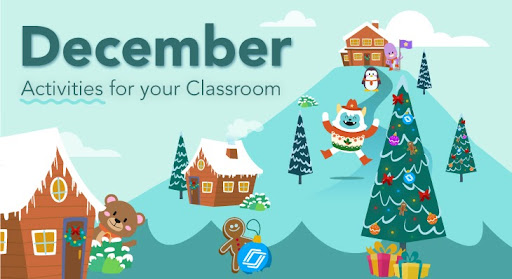 Do you want to build a snowman?
Bring your favorite snowman to life or create a new take on the icon winter character. Our Drag & Drop feature is one of Nearpod's most flexible activities and is the perfect way to build those winter characters without getting your hands cold! Invite students to create their own snowman and then provide some creative writing prompts to keep the story going.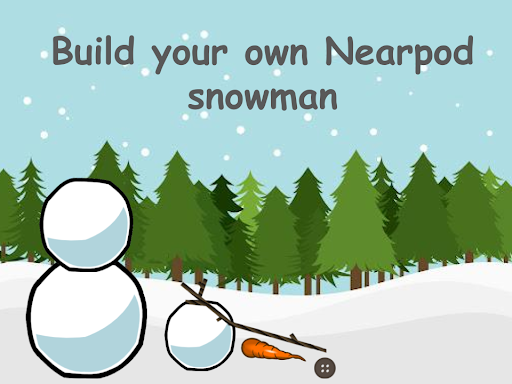 NEW! Our winter Time to Climb activity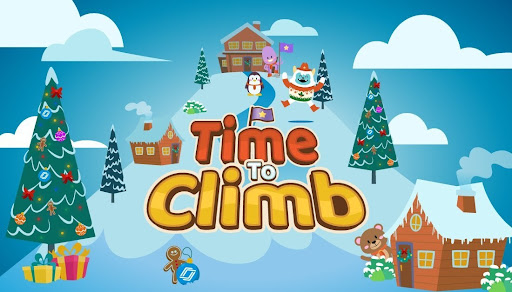 Our newest winter theme of Time to Climb is out ready to bring some holiday cheers to your exit tickets. Use it with any Time to Climb quiz you create, or with one of our free, pre-made Time to Climb activities.
New Google Slides Templates – Winterized!
Get into the holiday spirit by creating your own lessons and activities with our Winter Templates for Google Slides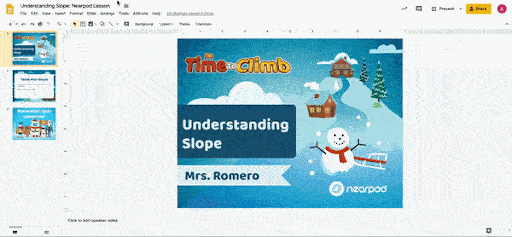 Flocabulary Year in Rap
Remix some holiday favorites with Flocab's Lyric Lab or summarize the past year of current events into a rap. Be on the lookout for Flocabulary's Year in Rap 2021 on our Week in Rap page for grades 6-12 and our Week in Rap Junior page for grades 3-5 and invite students to create their own Year in Rap 2021.