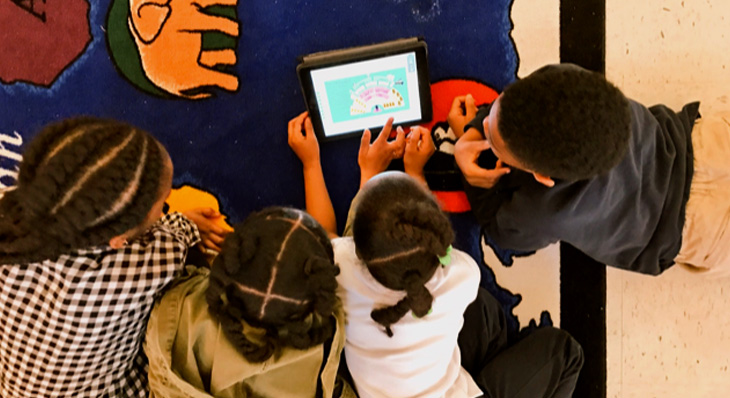 Technology Integration in the Music Classroom
A wise colleague and mentor of mine constantly says that there are three reflective questions that promote and drive successful teaching practice and instruction. These three simple questions are consistently guiding the creative process that comes with planning a lesson within a Music Classroom.
Where are we currently?
Where do we want to be?
How do we get there?
My goal for this blog post is to answer these questions and provide some key insights on how Nearpod has helped enhance my own Music classroom and can enhance yours as well!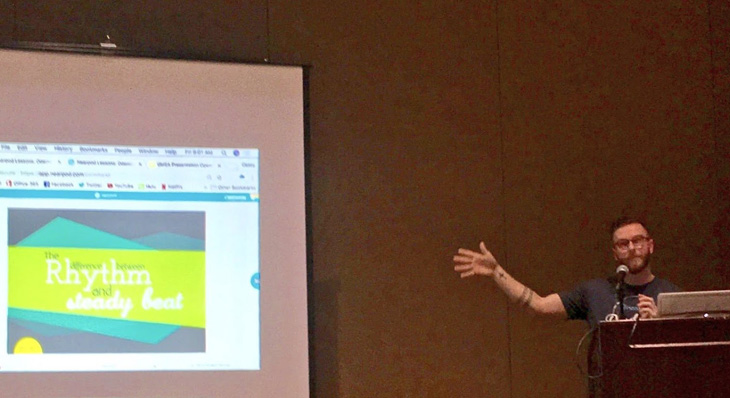 Where Are We?
If we truly reflect on the first question from a broad, cultural/societal perspective, what kind of setting are our students learning in? What is happening around them that is shaping their everyday learning experiences? I believe that this is a large part of understanding your students. Who are they and where are they coming from. As a Music teacher (a music specialist, to be exact), I cannot help but think of how education has changed and is currently changing due to advances in technology.
*GASP*
THERE IT IS, the big buzzword of our time… technology.
*SHAKES IN TERROR*
Technology has become an ever-present force to be reckoned with in our culture and society. IT'S EVERYWHERE! It has become so ingrained in the DNA of who we are as a modern culture that it can be hard to think of how we ever survived without it.
*Cue the dramatic hand to forehead*
However, there is a true reality that we all must face—regardless of years of teaching experience or how we personally feel about technology. Rather, we are living and teaching in a heavily infused, technological 21st century. That's the answer to the first question: where are we?
And further, if technology has shaped us as a culture and society, how can we not infuse and enhance our teaching to match the technological culture in which our students live?
When it comes to technology integration in a Music classroom, many teachers are wary of incorporating technology for a multitude of reasons even though we teach in a technological society. Here are some common misconceptions about incorporating technology into a Music classroom:
Common Misconceptions about Technology Integration in a Music Classroom
Time Commitment
The time commitment that technology requires is daunting itself. Having to research, learn, test, and develop creative technology-infused lesson plans takes a considerable amount of time.
Counter Argument: To be fair, there is a time commitment that is involved with learning new technology. However, once you and your students understand it, it should make your job easier… not harder!
Taking away from Artful, Authentic, Hands-On, + Performance-Based Learning that Music provides students.
Music is a creative and performance-based platform for learning. Technology has the potential to interfere with the Music as a distraction to the creative process of learning/performing.
Counter Argument: Yes, music is a performance-based activity. However, that doesn't mean that authentic and creative learning experiences cannot happen with the incorporation of technology in the music classroom!
Lack of Classroom Control/Management
Integrating technology into the Music classroom has the potential to dismantle the security and control that strong classroom management techniques promote.
Counter Argument: If strong classroom management techniques are in place from the beginning, using new technology in your classroom should have easy transitions. This takes practice and doesn't happen overnight, so don't get stressed if using technology doesn't work perfectly the first time!
When it comes to technology integration & #MusicEducation,?? many teachers are wary of incorporating technology. Snag bite-size ways to integrate music ? and technology from two music teachers here!
Click To Tweet
Where Do We Want To Be?
If we are living and teaching in an ever-changing society, driven by technology, then why are some Music teachers so reluctant to incorporate technology into our classrooms? As always there are issues that commonly come up in the classroom. If technology is now the expectation in any classroom, where do we want to be? How do we effectively integrate technology FOR THE BETTER in a Music classroom? In order to be relevant in today's society, we must transform our teaching to meet the needs of our students in every way possible (not just ones in which we're most comfortable).
Transformative Teaching in the Music using Technology
Adds new types of media for expression
Many new apps and software offer the world of Music new types of media for students to be able to express their creative ideas. These new types of media open up more creative and expressive possibilities for students that were not readily available prior to today's technological advances.
Easier to Publish + Share
The rise of Social Media has brought new opportunities for students to take ownership of their work and publish/share/tweet their products + performances with the world. Students get a chance to collaborate with one another outside of their community on a global platform. Students get to choose (within reason/approval) how they want to share when they want to share, and what format/platform they wish to share.
Opportunities for Differentiated Instruction (Visual, Auditory, Tactile, Kinesthetic)
Technology broadens the opportunities for differentiated instruction by combining several different learning styles together. We can combine visual + aural in one activity, rather than in multiple activities.
How Do We Get There?
So how do we get from "Point A" to "Point B?" How do we get to a place where technology is transforming the Music classroom? Simple…Nearpod. Nearpod is such a transformational tool. There are SO many creative possibilities within Nearpod… you just have to be creative and think outside of the box like you want your students to do! Model the way!
Using Nearpod for a Multifaceted Approach to Technology Integration in A Music Classroom
Present New Ideas in Engaging Ways
Nearpod allows the teacher to deliver information and instruction to Music students in interactive and engaging ways. By incorporating the AWESOME features such as Virtual Classroom Field Trips, you can take your Music classroom to places your students may never get the opportunity to go! Think about using this feature as a way to connect cultural/artistic aspects into your lesson in a HYPER engaging way! Because of VR, my students have traveled underwater to a coral reef and we made soundscapes with instruments to go along with it!
Another great feature of Nearpod to consider for your Music classroom is Nearpod 3D! With my chorus students, I have provided the Nearpod 3D image of the respiratory system as a way to teach my students proper breathing techniques for singing.
Nearpod presentations allow teachers to present their students with visual slides, slideshows (even ones that have already been created in PowerPoint/Google Slides, etc), as well as videos! These slides can be enhanced further with audio which is good for students who learn best by listening or have accommodations!
Collaborate with One Another
One of the part of music curriculum is evaluating performances. Nearpod's Collaborate! feature allows students to share their ideas, evaluations of performances, and personal opinions of different genres of music!
Monitor Student Achievement through Assessments
Through using engaging activities for diagnostic, formative, and summative assessments, such as Nearpod's Draw It feature, I can track my student's progress while composing their own melodies (see picture). I can track my students' understanding of content through Nearpod's Quiz + Open Ended Question Features. All of these engaging assessment activities give me real, in-time, and direct feedback. Therefore, I can transform my teaching to suit their learning needs. That's important information to know as an ANY educator!
Documenting assessments in the music classroom is always a task due to the number of students we serve each and every day. However, Nearpod's Report feature does all the work for me! I teach around 800 students. That's a lot of data to have to juggle. Nearpod makes it easy for me to download and send to my administration for documentation!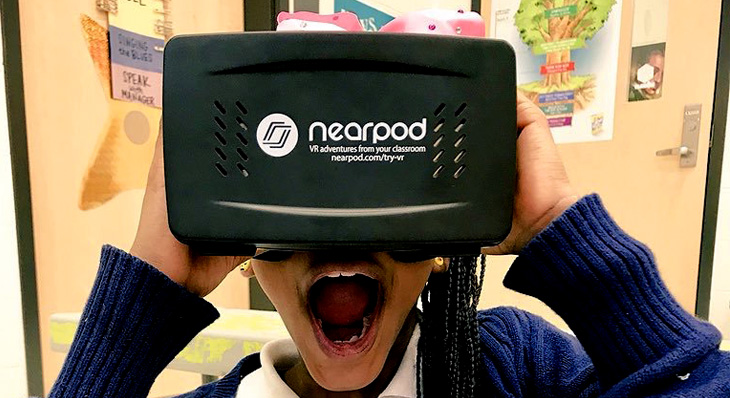 So, all it takes is a little creativity + an amazing educational platform, and your music classroom will be NEXT LEVEL! Comment below if you would like other ideas about incorporating #NearpodMusic into your classroom! I'd love to help!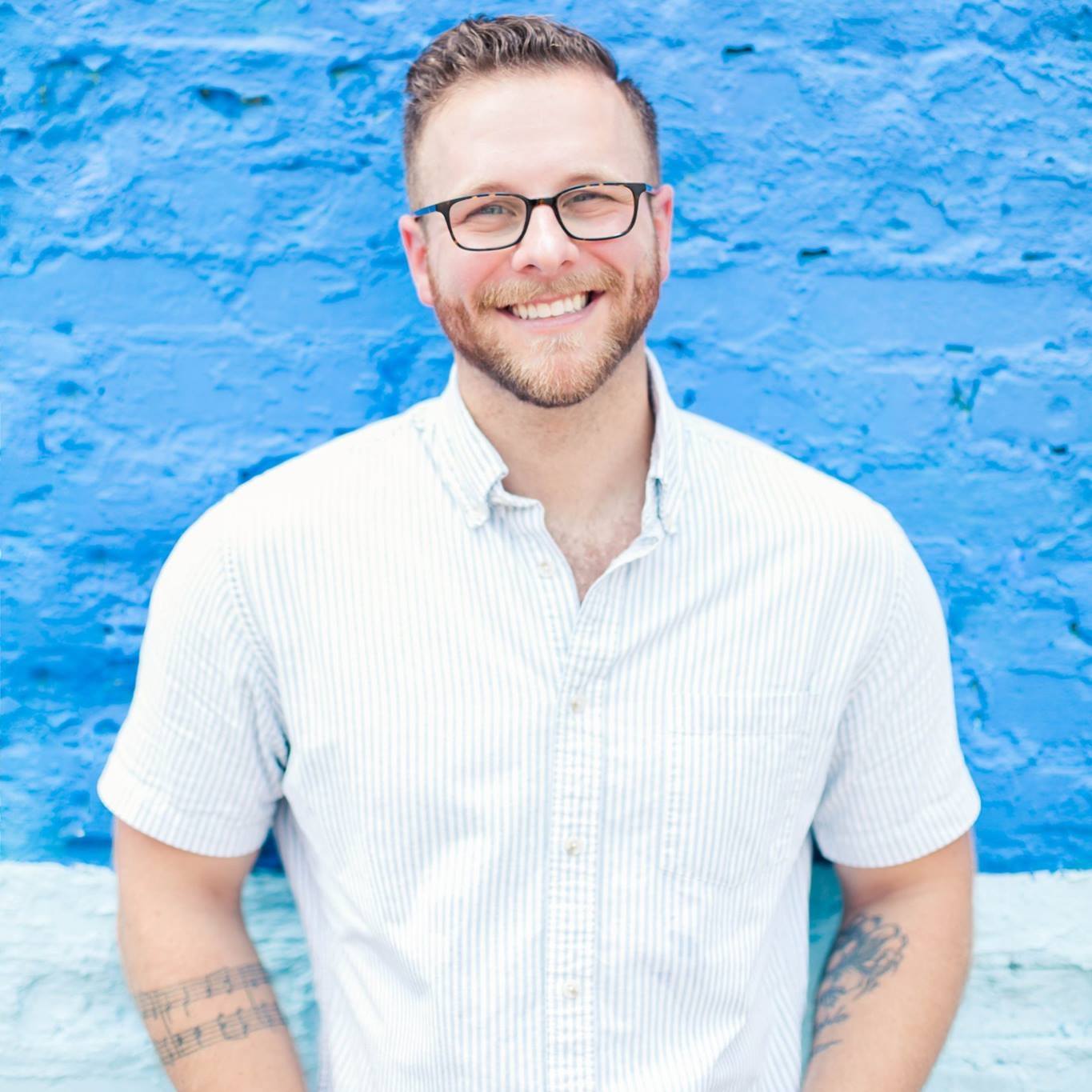 Mr. Casey Hall is the Music Specialist and Fine Arts Department Chair at Wolf Creek Elementary. He has presented at various conferences on topics such as Project-Based Learning, Personalized Learning, App Smashing, Cultural Pedagogies, etc. And is also a Nearpodn Certified Educator and PioNear.