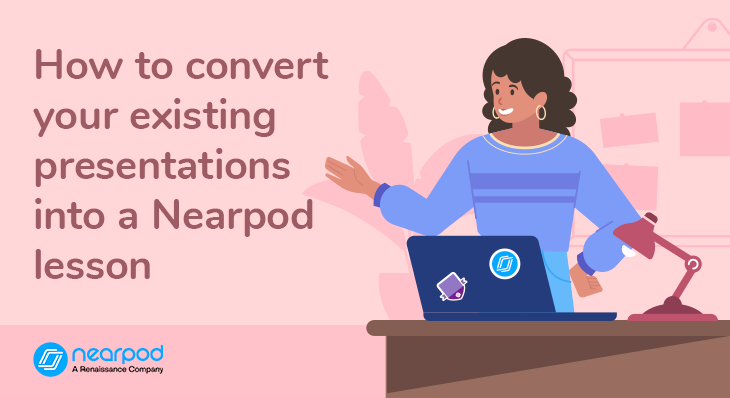 How to convert your existing presentations into a Nearpod lesson
As educators, we often have a wealth of valuable content already created in the form of traditional slide decks. Let's explore a powerful and efficient way for teachers to transform their existing presentations into engaging and interactive Nearpod lessons! With Nearpod's user-friendly platform, we'll show you how to take those static presentations to the next level, incorporating interactive elements, real-time assessments, and collaborative activities that will captivate your students and enhance their learning experience. Join us as we dive into the step-by-step process of converting your static presentations into dynamic and interactive Nearpod lessons that will bring your classroom to life.
New to Nearpod? Sign up for free to create interactive activities and lessons for effective instruction.
How to convert your existing presentations into interactive Nearpod lessons
Educators can import existing slides from Google Slides and Microsoft PowerPoint presentations onto their Nearpod lessons. Upload files directly from your device or from Google Drive, Office 365, or Dropbox. Imported content will be uploaded as static slides. To build or edit content slides on Nearpod, you can use Nearpod Slides Editor. After your content has been imported, you can start adding interactive activities, assessments, and dynamic media! Learn more here or watch the tutorial below.
Ready to import your slides? Follow these steps:
Step 1
Begin by navigating to your "My Lessons" page. From there, click on "Create" and select "Lessons" to initiate the lesson creation process.
Step 2
Once you're in the lesson creation interface, locate the center of the screen and click on "Upload Files" Alternatively, you have the option to simply drag and drop your files directly into Nearpod for seamless uploading.
Step 3
Nearpod offers multiple options for sourcing your files. You can choose to upload files from your computer or opt for files stored in Google Drive, Office 365, or Dropbox, providing you with convenient access to your preferred platforms.
Step 4
After successfully uploading your file, you're all set to enhance it with Nearpod's interactive activities. Take advantage of the platform's formative assessment tools and engaging media features to make your lesson truly captivating and impactful. For a comprehensive guide on creating lessons, be sure to explore our tutorial resources.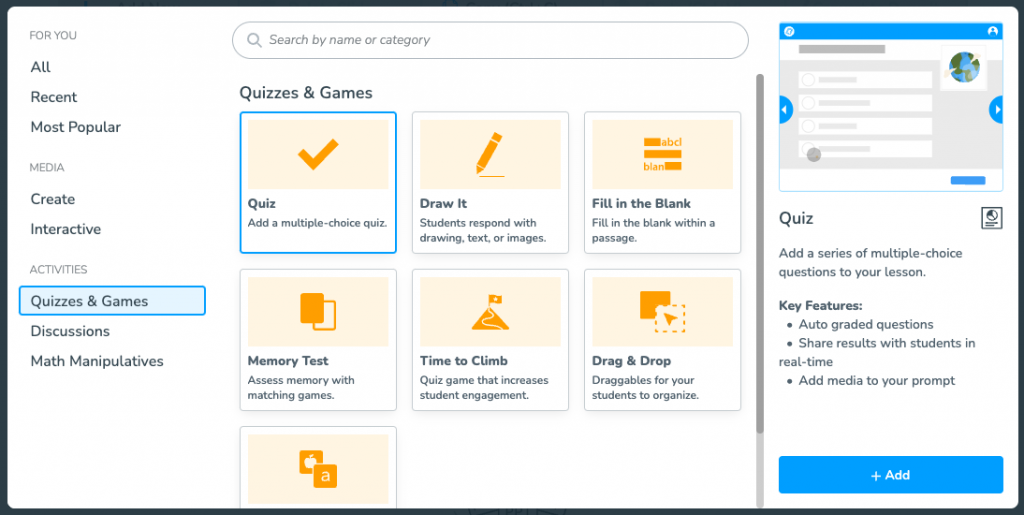 Google Slides add-on
If you use Google Slides, streamline your workflow and save valuable time by utilizing Nearpod's Google Slides add-on. Discover the convenience and efficiency this add-on offers as you seamlessly integrate Nearpod activities into your Google Slides presentations. Google Slides add-on is exclusively available to teachers with Gold, Platinum, School, or District accounts.
New to Nearpod? Sign up for free to create interactive activities and lessons for effective instruction.