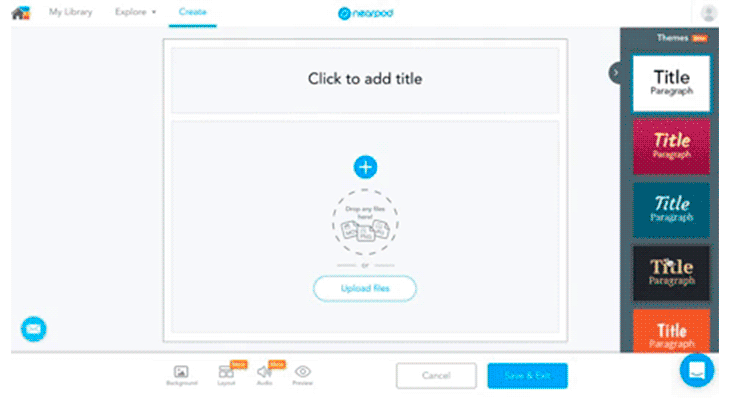 New with Nearpod: Easy Ways to Create Nearpod Slides
New, easy ways to create awesome Nearpod slides
We're excited to share some new, easy ways in which you can make your Nearpod slides more dynamic and impactful.
Many of you have told us that you'd like to have more design options to make your Nearpod slides more visually appealing and engaging. We've added seven new themes with different background colors and fonts, and also a new slide layout option for you to customize the design of your presentations.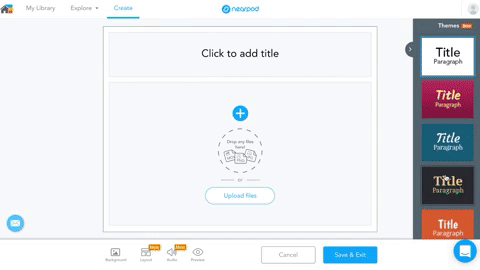 Now you can adjust the size of the text, as well as change text alignment and create numbered and bulleted lists.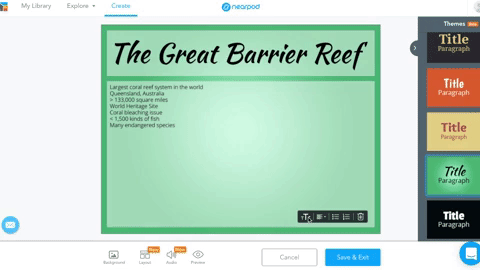 🔮✨ #NearpodUpdate - It's magic! ✨🔮 Q: How do you clone yourself as a teacher? 👯 A: Record your voice using Nearpod slides! 🎙️ Explore the magic!
Click To Tweet
Also, you're now able to lighten or darken background images you add to your slides, and you can also change the font color to make your text more readable against the background image.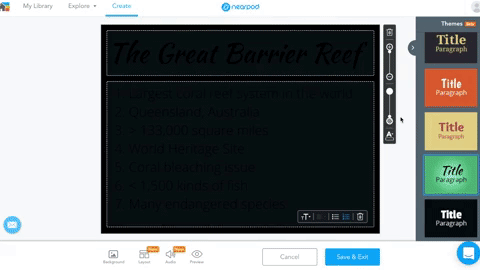 Finally (here's a huge time saver for you), teachers who want to provide audio support for their students can now record their voices directly onto a Nearpod slide for students to play. This will save you a lot of time instead of recording separately and uploading the file onto the slide.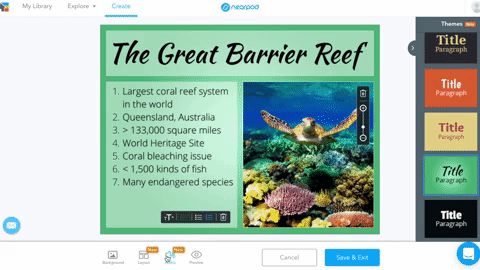 That's it for now. We hope these improvements make your life easier and your lessons more awesome!
#Nearpod listens to their teachers! Read about the updated slide editor which will transform your lessons!
Click To Tweet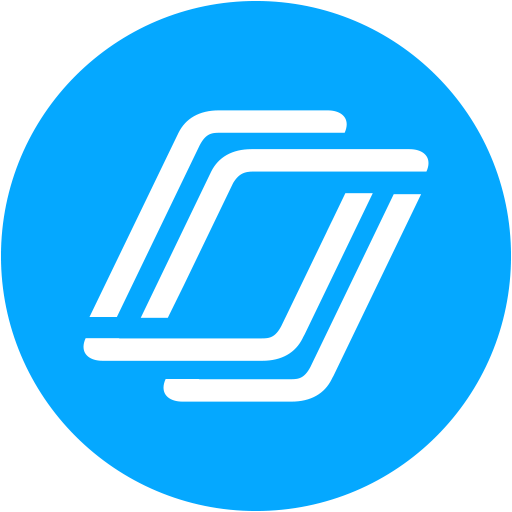 Nearpod's award-winning platform is used by thousands of schools across the country, transforming classroom engagement.