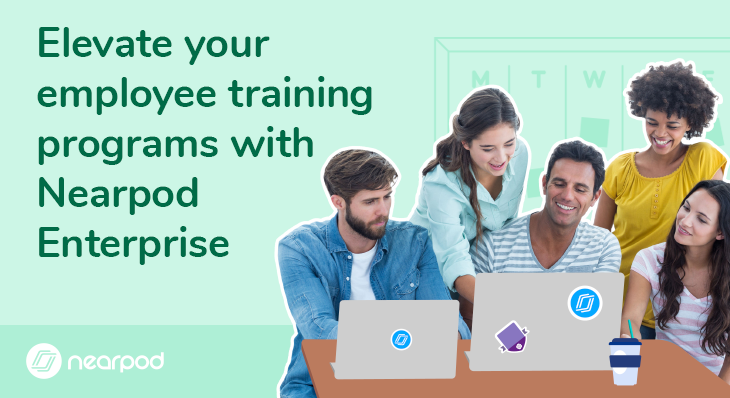 Elevate your employee training program with Nearpod Enterprise
It's no secret that Nearpod supports teachers worldwide in engaging students through interactive lessons, self-paced learning, assessment tools, and VR field trips. Professional development has become an immersive journey for thousands of educators everywhere with the common goal of sharpening their skills and creating a more effective and accessible learning experience for everyone. Combining these resources and tools can create effective employee training programs.
Wouldn't it be great if all these resources were also available to companies?
Good news: They are!
From the classroom to the boardroom
Our experience in the classroom has given us a deep understanding of how people learn and what motivates them. Thanks to our strong foundation in pedagogy and instructional design, Nearpod is much more than just another tech tool: it's an interactive platform with VR capabilities that enhance the learning experience for companies of all shapes, sizes, and sectors—using their existing resources, systems, and devices.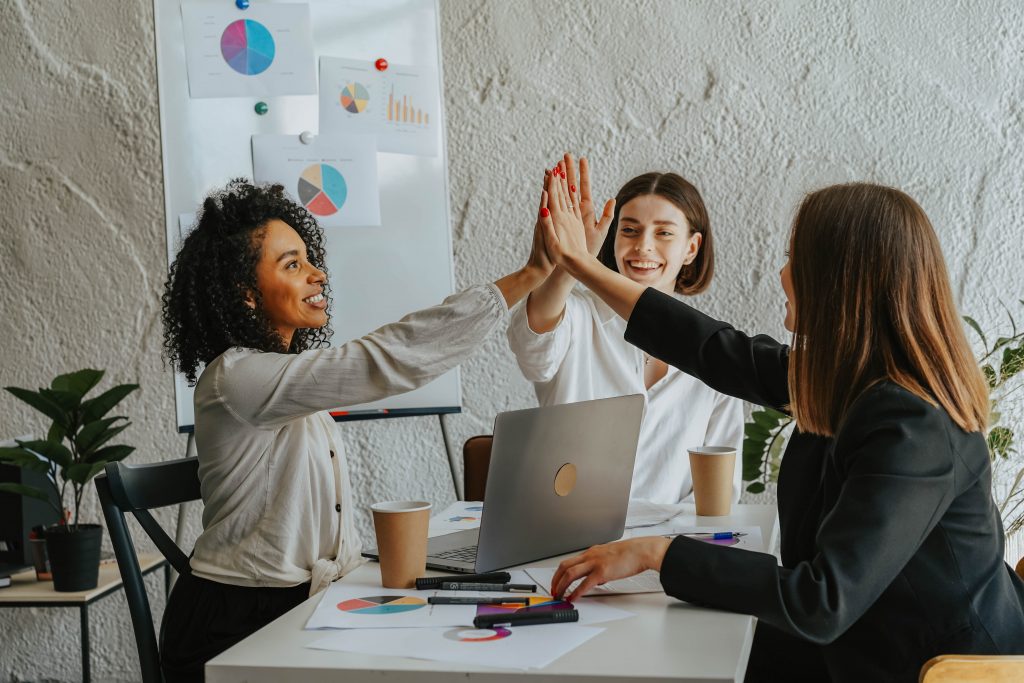 Nearpod Enterprise supports all kinds of training, from employee onboarding through compliance, sales training, and customer education. It integrates with existing systems, works when delivered live or asynchronously on any device, and can be tailored to the specific needs of any organization that wants to provide interactive, learner-centric, real-time training. No Ph.D. in rocket science is required. All a company needs is an internet connection and a desire to understand what its employees think, feel, and want.
Elevate your employee training program with Nearpod Enterprise
Mercedes Benz, American Airlines, United Airlines, Bojangles, and Bridgestone are just a few of the major brands using Nearpod to seamlessly implement effective employee training and development programs into their organizations through an all-in-one, easy-to-use platform that elevates their existing processes and continually engages participants.
Let's face it: companies run on ROI, and retention is central to it. When employees feel they can grow and develop their skills, they tend to want to stick around. With Nearpod, businesses can provide employees with the tools to succeed, ultimately leading to greater job satisfaction and increased retention rates.
Goodbye presentation, hello participation
Gone are the days of "death by PowerPoint" and foot-shuffling performance reviews. With Nearpod, trainers and HR teams build a powerful, shareable library and toolkit of content and resources.
Beauitful.ai found that 71% of people use company branding in presentations, but 66% struggle with the design. Imagine peppering up a presentation using all your branding, and adding more than 20 formative assessment tools. How about throwing in some interactive activities such as quizzes, polls, and VR? These are effective ways to make a presentation more engaging, and adding them to your existing content is easy.
For example, Nearpod's Draw It is an interactive whiteboard where employees draw, highlight, type, and add picture responses. Or, the Open-Ended Question activity invites employees to demonstrate their understanding of a topic through text.
Nearpod Quizzes enable facilitators to quickly and accurately gauge understanding through multiple-choice questions that provide instant results. Polls can be used during employee training programs to share opinions, check for understanding, and provoke discussions around important issues.
Collaborate Board has been highly popular among companies as a brainstorming tool; it enables participants to share ideas and tackle challenges together in real-time. It comes with a handy setting that allows anonymous contributions and private conversations so people can really say what they think and feel, even in a large group setting.
Another much-loved activity is Time to Climb, which ramps up engagement in a game-like quiz and puts the fun back into your training sessions.
Real-time reporting and feedback
A star feature of Nearpod Enterprise is its ability to provide facilitators with real-time activity participation and feedback.
What's more, they can quickly generate post-session reports containing detailed analytics and data on how participants engage with the content. This strengthens training accountability, enabling companies to measure mastery and completion, make data-driven decisions, and continuously improve their learning experiences.
"Nearpod's data and tracking has added a vital layer of accountability for our training teams. It helps us measure mastery, completion, and much more."

Sr. Manager of Talent at Bojangles, Inc
Cost-effective and flexible
Nearpod is a cloud-based platform, making it easy for companies to scale their learning experiences to large audiences while keeping costs in check. We offer a pricing structure based on a facilitator's license, allowing businesses to provide licenses for a small, medium, or large team.
Even better: we offer tailored trial periods and a Nearpod Enterprise support professional around the clock to walk companies through the steps and show the value and ROI.
How brands are using Nearpod Enterprise
Mercedes Benz has tapped Nearpod's virtual reality (VR) capabilities in their showrooms to wow potential customers and has also put it to excellent use in their mechanical departments. Through the Draw It tool, mechanics receive real-time, recordable training.
Bridgestone's HR team used Nearpod to train their employees on safety protocols. It created an engaging and interactive training session that resulted in a 95% completion rate and supported the organization in achieving its training and development goals.
"Many organizations hear what the Council is doing and want in. It feels good to have people follow our work, get passionate about the topic, and keenly contribute. Nearpod helps us turn positive thought into positive impact."

Ruben A.Rivera, PhD, Senior Director of Professional Development, Council for Economic Education
Elevate your training sessions with Nearpod
In a world full of algorithms, Nearpod brings immersive, learner-centered tech to the table for employee training programs. Originally designed as an in-person tool a decade ago, we've never forgotten the people at the heart of the process: the teachers and the learners.
So, if your goal is to improve the effectiveness and efficiency of your training and development programs while increasing employee engagement and retention, get in touch and discover how Nearpod can empower your businesses to create and deliver engaging, interactive learning experiences for your employees, clients, and stakeholders.
Ready to elevate your training sessions with Nearpod?
Schedule a demo with one of our experts and learn how you can empower trainers with unlimited access to everything they need to engage learners.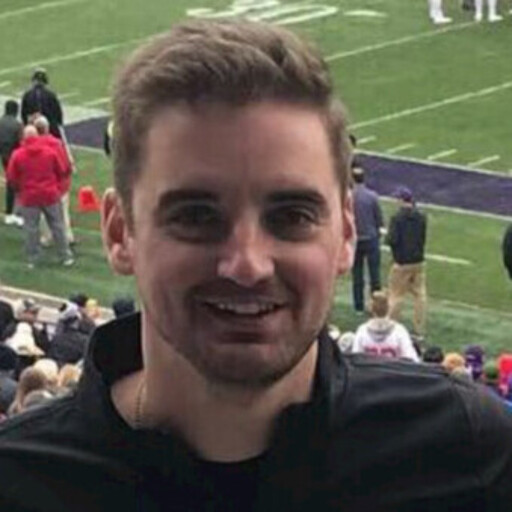 Trevor Lamm is an experienced sales professional who prides himself on developing relationships with his clients and always being transparent throughout the process. Now he's been integral in helping Nearpod build its Enterprise division over the last year as the company's newest initiative.