3 Tips for using Nearpod's lesson library
We know teachers want supplemental resources for their core curriculum. With Nearpod's lesson library, teachers don't have to leave the platform to find what they need or make additional purchases elsewhere to fill curriculum gaps. Here are three quick tips to get started using Nearpod's pre-made standards-aligned K-12 content.
Nearpod's quality lesson library is the perfect solution for those teachers who feel nervous to learn new tech but are excited to see the benefits of an interactive lesson platform.
New to Nearpod? Sign up for free below to access these resources, interactive activities, and engaging lessons.
3 tips for using Nearpod's lesson library
1. Use a premade lesson from the lesson library
Nearpod's lesson library includes 18,000+ K-12 standards-aligned lessons that provide teachers with the additional content they need to fill in curriculum gaps and make lessons interactive.
Teachers no longer need to search for supplemental content and find ways to make worksheets and downloadable files more engaging. With Nearpod, teachers get all the benefits of premade standards-aligned content, built right into an interactive platform. Nearpod has interactive activities for students to show what they know and engaging media embedded right into lessons.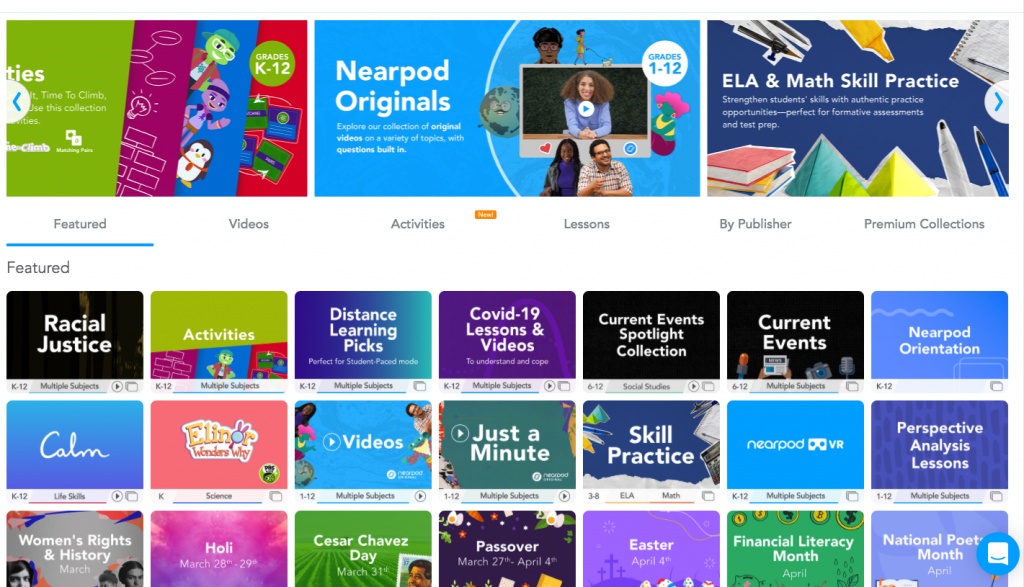 One of the best ways to jump into using Nearpod is to experience it for yourself first, and a premade lesson is a great way to save time creating a lesson on your own. Focus on finding standards-aligned content through our standards-based search function, and adding the lessons you like to your own library. When you're ready, launch the lesson and watch how it impacts student engagement in your classroom.
After your lesson, head to your reports to find post-session reports you can share with other colleagues via email, or download as PDF and CSV files for your own grading and records. Through these reports, teachers can print and share data on how the entire class did on a lesson, or create reports on individual students.
2. Customize an existing lesson
We know teachers love to take their supplemental content to the next level. When you're feeling ready to create some content of your own in Nearpod, an easy way to save time is to customize a premade lesson with your own resources or with interactive activities like Draw It, Matching Pairs, Time to Climb, and more.
Find a premade lesson you love and customize it in three different ways:
After you've found a lesson you're interested in using, go through the slides and activities and cull them to focus on just what you need for your classroom and students. For example, you can change the wording of formative assessment questions or math problems to be a perfect fit for what you need from your content resources in the classroom.
After you've perfected your lesson to present the content exactly how you want, you can add in existing power points, PDFs, or other resources you've always loved into a lesson.
Finally, teachers can add quick checks for understanding using Nearpod's activity banks. These standards-aligned activities are the perfect way to customize a lesson. Nearpod's activity banks help create engaging and interactive lessons while saving time.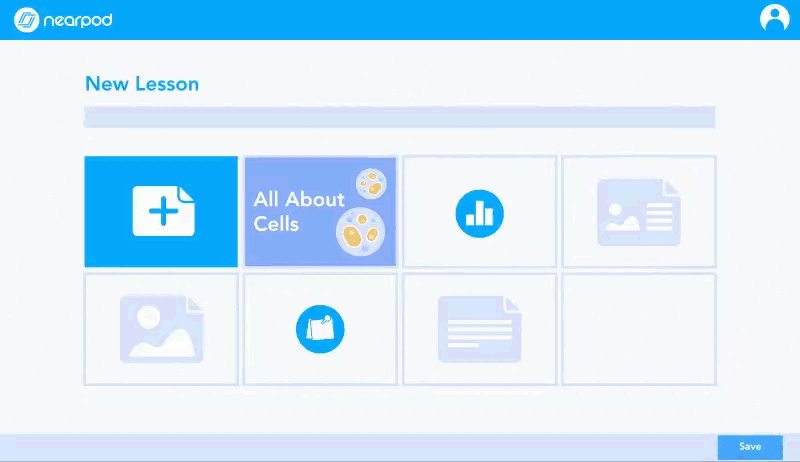 3. Create your own lesson and keep it in your library for the future
Many teachers have developed content resources to support their lessons. Instead of using pre-made content, teachers can upload the resources they already have into Nearpod to create lessons and then store those lessons organized in folders and use them for years to come.
Whether you have worksheets you'd like to digitize, PowerPoints you'd like to make interactive, videos, PDFs, Google Slides, or web content from other online resources, Nearpod can take all of those resources and combine them into one engaging and interactive lesson.
When you combine the resources you already have with Nearpod's interactive formative assessment types and engaging media, you turbocharge your content.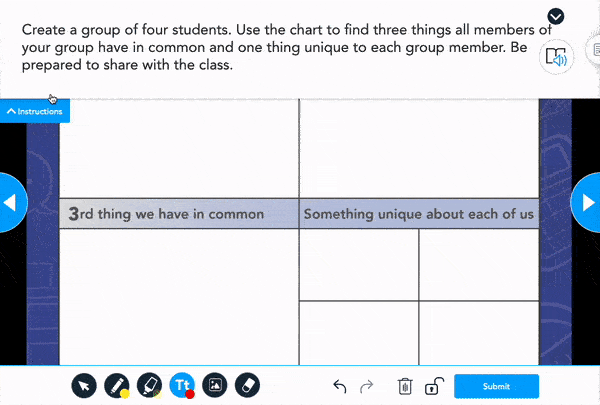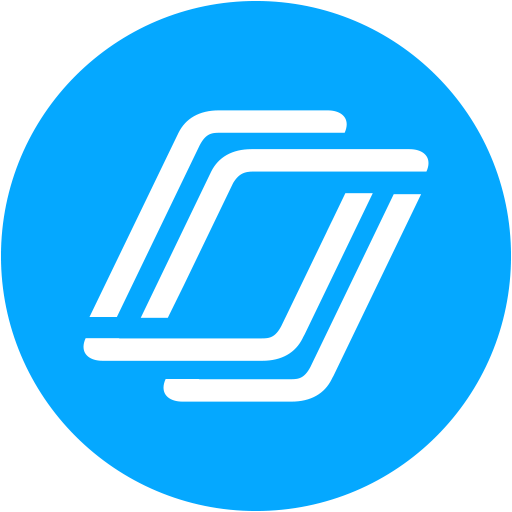 Nearpod's award-winning platform is used by thousands of schools around the globe, transforming classroom engagement.