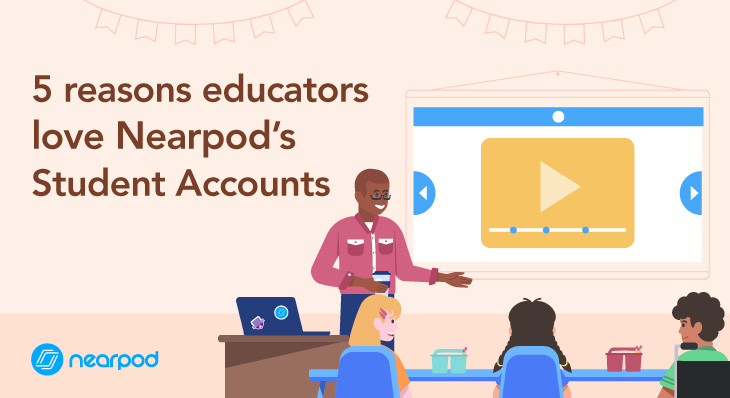 5 reasons educators love Nearpod's Student Accounts
Student Accounts are here and teachers are excited to turbocharge and streamline learning even more. Student Accounts maximize the impact of Nearpod even more in the classroom, giving teachers additional lesson creation, sharing, and delivery features when enabled by an administrator. Here are a few reasons educators are loving Student Accounts through Nearpod.
1. Student Accounts are optional to enable
If your school or district isn't sure if they're ready for Student Accounts, that's okay. You can choose to not use them and continue to allow students to join anonymously with a lesson code.
2. Nearpod lessons can start, stop, or resume anywhere at any time
Teachers can allow students to change devices, take breaks, or finish lessons later without losing lesson progress or previous submissions. With Nearpod Student Accounts, teachers can continue work after recess, assign the remainder of a lesson as homework, or even have students come back later for additional one-on-one support to continue the practice and gaining an understanding of a subject.
3. Create multi-day lessons
Nearpod lessons can be used for more than one day's lesson and can continue across the span of many days if needed. With the ability to stop and resume a lesson teachers can create all the content they know they need to teach a topic and cover as much as they can in one day's lesson, without losing student progress, and continue to the next day without missing a beat. Student Account access will save teachers time knowing they can build lessons designed with the content and their students in mind and not worry about any limitations.
4. Use Live to Student-Paced mode to maximize the flexibility of multi-day lessons
Live to Student-Paced mode is available to Premium Plus licenses and allows teachers to toggle between Live Participation and Student-Paced lesson delivery modes. Teachers can combine the impact of both Student Accounts and Live to Student-Paced mode to create multi-day lessons on the same topic, complete some content in class, assign some content as homework, and then continue in class for the next day's lesson. Teachers can save time by building one lessons, completing some in class with Live Participation, toggling to Student-Paced and assigning the number of slides for students to complete as homework, and then resuming in Live Participation mode the next day. When students complete a Student-Paced portion at home, teachers gain valuable insights into student learning from their homework immediately, instead of waiting to find time to grade it later. They can act on those insights immediately in the remainder of the lesson on the next day.
5. Allow students to create their own Nearpod presentations
With Student Accounts, teachers can level up student creation in the classroom and promote student creativity, project-based learning opportunities, and promote student voice. When students present using Nearpod they can enhance their presentations with creativity and meet their speaking and listening skills standards at the same time.
Ready to get your teachers started with Student Accounts? Student Accounts are available to school and district Premium Plus licenses only. If you have a Premium Plus license an administrator must enable student accounts. Check out Zen Desk to learn more.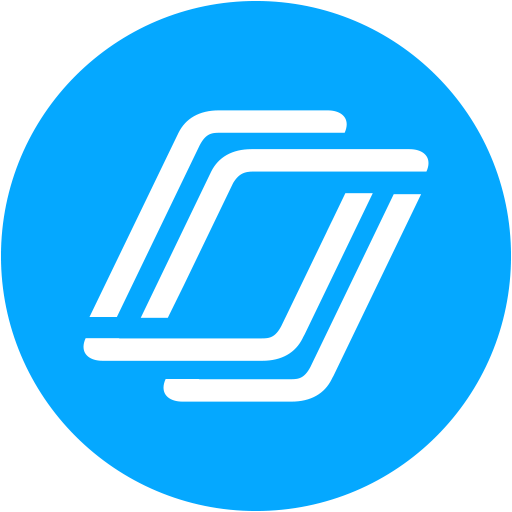 Nearpod's award-winning platform is used by thousands of schools around the globe, transforming classroom engagement.