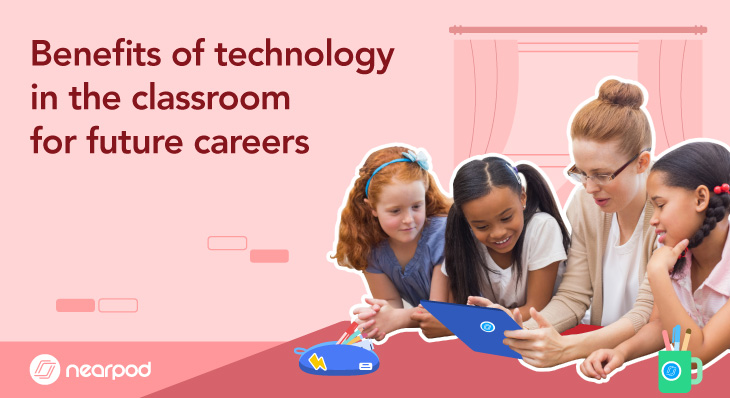 Benefits of technology in the classroom for future careers
"If our children are to excel in a fast-changing, global society, we must harness the technology resources they need to function in a digital age. We must remember our commitment to their future as we set priorities and establish policies on their behalf"
-NEA President Dennis Van Roekel
Today's classroom
In today's classroom, we are constantly seeing a disconnect between what schools are teaching, how they are teaching those skills and the progressively innovational world around us.
Classrooms built to decrease creativity and increased assembly line like productivity have become obsolete, but are still being used as if the job market stagnated into this structure unchanged.
Although the high stakes testing and small boxy classrooms in which we teach have become a constant reminder of days already past, we are seeing an increased presence of technology.
Are we practicing what we preach?
Just about every school district out there has produced a catchy motto in order to lure trusting parents into their confines only to fall short of those very skills which were promised. Take a moment to look over your school-district slogan and you will likely find the words technology, future, college and career. But are we holding true to our slogans and mottos that we hold so true to our hearts? The truth is that rapid advancements are eliminating traditional jobs from the market at an escalating pace. Workers who perform routine tasks and who are trained to replicate are becoming obsolete in today's growing world of technology, and we are not keeping up. Technology is taking over every aspect of our daily lives and is increasingly seen as a necessary prerequisite to obtaining a job.
As educators, we are seeing a growing demand to provide mastery of certain pertinent technology skills. Our students must obtain these skill-sets in order to be successful in the cutting-edge, career-oriented world of innovation that technology offers.
If we do not address these basic needs for our students, we are setting them up for future hardships. The top five technology skills to put on a resume goes well beyond the critical skill sets that should be taught in school. If a student graduates without a firm foundation on which to build these skills, they are already lagging behind in a fast-paced and competitive job market.
The big question remains
How do I teach these skills AND the growing number of standards that have been placed before me?. The amazing thing about technology is that it works with the standards. If you use technology in your classroom, you are already halfway there. The trick is to use the right kind of technology in the right way, and teach students how to use it correctly.
Say it with me: Technology is not a babysitter. It is a tool to deliver student-centered instruction in order to prepare my students for the future. - @ericamdif
Click To Tweet
Whew…good! Now that we got that out of the way, let's dive into applications.
How does this work?
I start with my standards and apply them to relevant technology skills that my students need to be career-ready. The technology helps to enhance my instruction but is not THE instruction.
In this lesson some of the skills learn are:
Fractions
Working collaboratively towards a common goal
Choice of how to present their answer in a digital form
Using drawing tools
Using public speaking skills
Using a touchscreen computer and projection to submit and present their information
Using a computer to submit and store data for later analysis
Keyboarding
Creating textboxes
Inserting images
Viewing and responding to others presentation of skills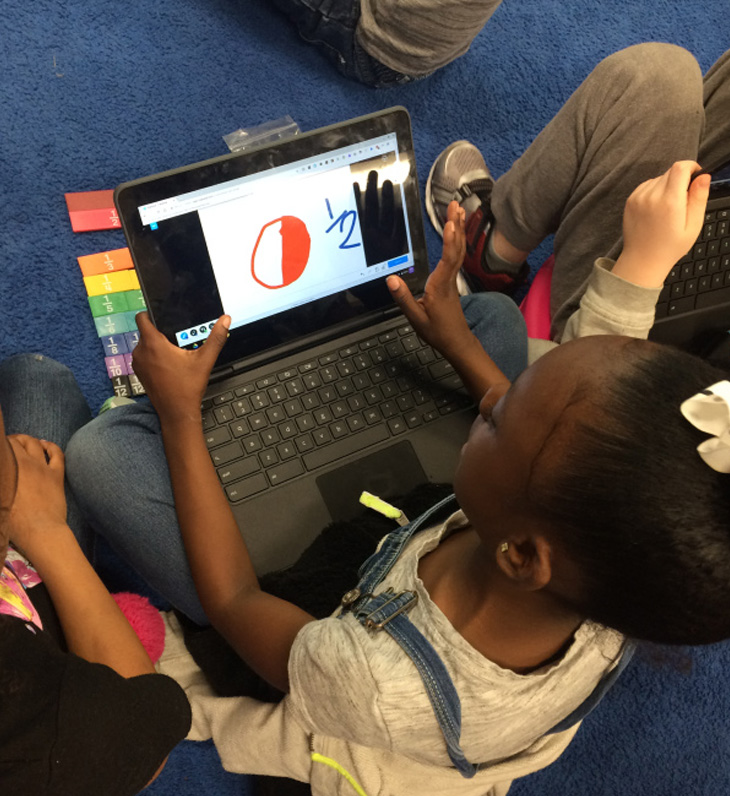 Can you think of where/why these skills are necessary for the future job in which they will need to be competent?
Meteorologist
Business owner
Professor
Teacher
Secretary
Nurse
Practitioner
Engineer
The list goes on and on!
Are you preparing all students with future-ready planning skills and tools? Teach and develop students' fundamental understanding of technology concepts, systems, and operations such as keyboarding habits, troubleshooting, designing charts, and 3D printing. Interactive lessons, videos, and activities for all these skills are included in Nearpod's 21st Century Readiness Program, and each lesson includes aligned college and career readiness resources to help students realize future opportunities.
We've unlocked free resources from the Program for you!
Nearpod's 21st Century Readiness K-12 Program offers resources to embed 21st century skills like SEL, digital citizenship, and college and career readiness into every classroom. The Digital Citizenship Curriculum collection includes technology applications, coding essentials, and media literacy.
Nearpod's Digital Citizenship and Literacy curriculum is a K-12 solution to support instruction in computer science including digital citizenship, coding, applications of technology, and media literacy. Featuring lessons from Common Sense Education, this curriculum is used by schools and districts across the country to empower students to use technology safely, responsibly, and effectively. Want to learn more about bringing computer science and digital literacy to your school or district?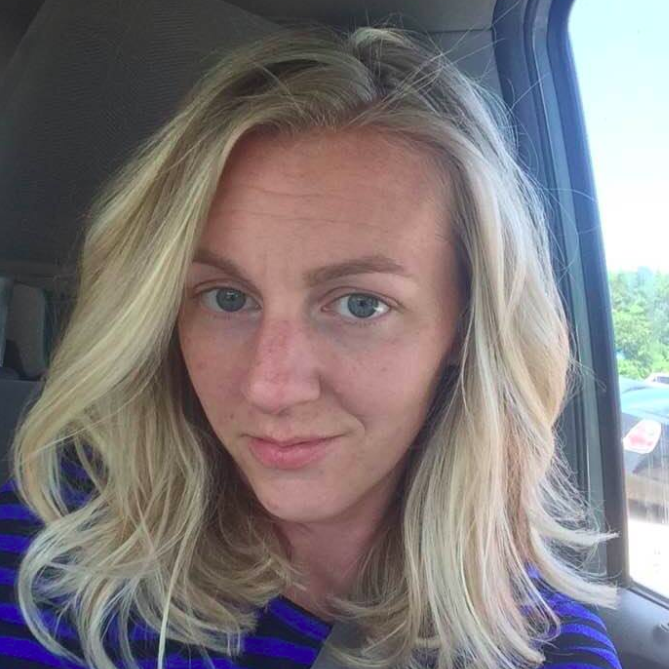 Educator Creator Innovator Believer Leader & Advocate for Educational Opportunity. Erica assists educators and parents in making research-based choices about literacy instruction in the general education classroom.