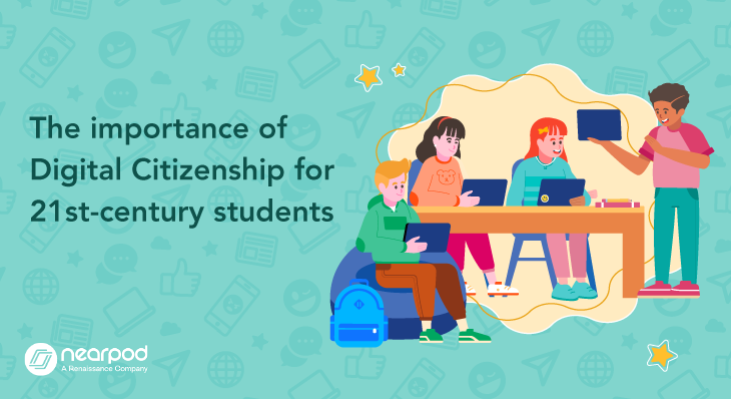 Why is digital citizenship important for 21st-century students?
We hear the term digital citizenship, but without having grown up in a fully digital world, many of us don't comprehend the value or importance of this skill set. In today's world, where technology is readily accessible, it can be overwhelming for both the young and the not-so-young. But as musician Frank Zappa said, "Without deviation from the norm, progress is not possible."
Ray Kurzweil's theory, the Law of Accelerating Returns, illustrates how and why progress seems to be escalating exponentially. Kurzweil claims that the rate of change is such that in the next 100 years, we won't progress 100 years, but we will progress 20,000 years. The tension comes in that he believes humans to be linear by nature, while technology is exponential.
According to the 2021 Common Sense Census, media use in tweens and teens has grown faster since the start of the pandemic than it has over the four years prior to the pandemic. Additionally, teens 13- to 18-year-olds spend nearly an hour and a half a day using social media but have conflicted feelings about the medium.
No longer are students referred to as digital natives — those who were brought up with digital technology, never not knowing a world without the Internet. Post GenZ is Generation Alpha (born 2010-2025), born completely in the 21st century. This generation does not differentiate between what is online versus offline. Their world is digital. It is a world full of media consumption, rich with multimedia, and full of pings, dings, and buzzes. In this Age of Information, many use the analogy that we are bombarded with a firehose of content. So how can we teach what is a digital citizen and model it while encouraging our students to develop such foundational skills?
What is digital citizenship?
Common Sense Education, leaders in digital citizenship, define the field as empowering students to take control of their digital lives. What are the appropriate behaviors and accepted norms for using digital devices and participating in digital spaces? In short, how can we all be safe, responsible, and respectful online?
Many of these ideals are fundamental to being a good citizen in general. However, the digital landscape is riddled with more opportunities to misstep, and the fall is much greater since our digital footprint is public, pervasive, and often permanent. So while kids may not be online at an early age, these conversations must start as early as kindergarten (or even earlier) to form good habits of mind, including a clear understanding of the digital citizenship definition for students, that they can lean on when they do encounter devices and the Internet, whether at home, at school, or at a friend's house.
Digital Citizenship Week Exclusive Webinar
October 16-20 is Digital Citizenship Week. Join this webinar to explore K-12 lessons and activities that help students use technology responsibly and cultivate a balanced digital life. Walk away with resources and a solid plan for incorporating Digital Citizenship Week into your classroom, school, and community.
Register below to learn from the experts at Common Sense Education on Wednesday, October 4, at 4:00 PM EST and 1:00 PM PST.
If you can't attend the webinar live, you can still receive a recording through email by registering below.
Elements of digital citizenship
While the field of digital citizenship is evolving as rapidly as the tech landscape itself, we know that we want students (and adults) to be fluent in the opportunities and pitfalls around:
Privacy & Security
Cyberbullying, Digital Drama, & Hate Speech
Digital Footprint & Identity
Relationships & Communication
News & Media Literacy
Media Balance & Well-Being
These topics can all be bucketed in the overlapping notions of safety, respect, and responsibility.
Why is digital citizenship important for 21st-century students?
Digital citizenship is important for 21st-century students because it ensures their safety online, promotes respect in digital interactions, and teaches responsibility in managing personal information and media consumption.
Safety
Digital is all about data, so it can be difficult to know where to draw the line on how, where, and when to share information. When it comes to safety, posting a photo of one's first day of school in front of a school sign is one of those innocent missteps — now anyone can find where you go to school. We all need to be diligent about not oversharing the personal ins and outs of our daily lives as well as safeguarding our personally identifying information (PII) to avoid identity theft. Today's digital systems are designed to track and target, so we need to teach students how to be savvy consumers. Especially when it comes to app settings. Knowing what apps are capable of makes it easier to understand how to use settings on apps to limit their reach.
Respect
Respect is one of those ideals that deserves some extra TLC and effort when it comes to any actions online. While hopefully, the students you know won't be the targets of cyberbullying and hate speech, we all need to be aware of the subtle signs. The worst is when a young child tries to shoulder the devastating effects on their own. Likewise, we need to encourage our students to stand up and help others who they think are being cyberbullied. And don't forget about all the nuanced shades of gray when it comes to digital drama. While bullying and drama are not new, the 24/7 access perpetrators have to subversively taunt others takes the devastating effects to a whole new level.
Responsibility
This sense of respect segues into responsibility as students learn how to form open and trusting relationships with one another. One of the upsides of the Internet is how students can explore and pursue diverse interests. They can meet others who share these passions and begin to form an independent sense of self. Yet they need to understand how anyone can curate an unrealistic or even fake identity online. Students need to understand the perils of oversharing and that there is no erase button online, so it is best to pause and think before hitting a send or share button.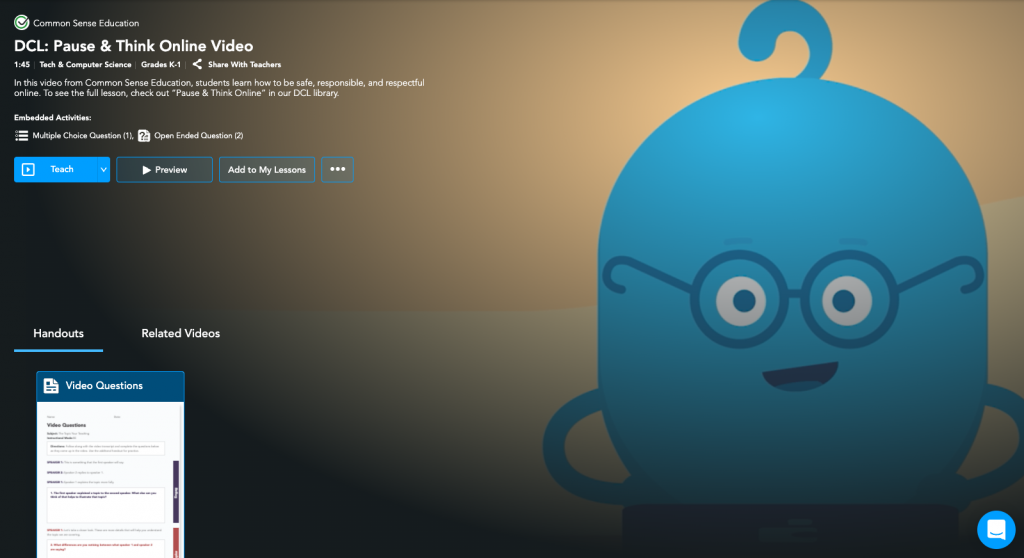 Spiderman's uncle said it best when he said, "With great power comes great responsibility." Students need to hone their critical eye when it comes to media literacy and cross-reference what they are reading or watching before believing it is true. And all of this use culminates in taking a balanced approach to media consumption. As with any diet, one wants to consume quality media in a balanced manner to stay on top of their overall well-being.
How can schools teach digital citizenship?
School communities need to commit to weaving digital citizenship throughout the curriculum to build a strong school culture. School leaders can begin by outlining clear policies around acceptable policy use, which may address device handling, student accounts, cyberbullying, social media, and cheating. Many schools have parents, and the students themselves sign contracts or agreements at the beginning of the school year to make sure that all parties understand the expectations (and repercussions). Schools and districts play a pivotal role in equipping today's students with vital 21st-century skills they need, such as technology literacy, to foster responsible behavior in the digital community and emphasize the importance of digital citizenship.
New to Nearpod? Make sure you're signed up to access these lessons and activities!
Teachers can sign up for free below to access and create interactive lessons. Administrators can schedule a call with an expert to unlock the full power of Nearpod and the 21st Century Readiness Program for schools and districts.
Fostering proactive digital citizenship across the curriculum
Then the educators can focus on being proactive with digital citizenship lessons. With many cross-curricular ties, the learning objectives can be hit upon in core disciplines like ELA or Social Studies. This proactive approach again emphasizes habits of mind versus a reactive, one-time plug. Remember, with many of the obstacles students face online, they are not developmentally ready to tackle them. In this modern age, the importance of digital citizenship cannot be overstated. Children's prefrontal cortex, the area of the brain that controls impulsivity, decision-making, and compulsivity, isn't fully developed until one turns 25. So it is completely natural that students will misstep, experiment, and explore as they form their own identities and relationships — but the repercussions of posting an inappropriate photo, making a crass comment, or sharing private information can haunt one for decades to come.
Cultivating digital citizenship skills through engagement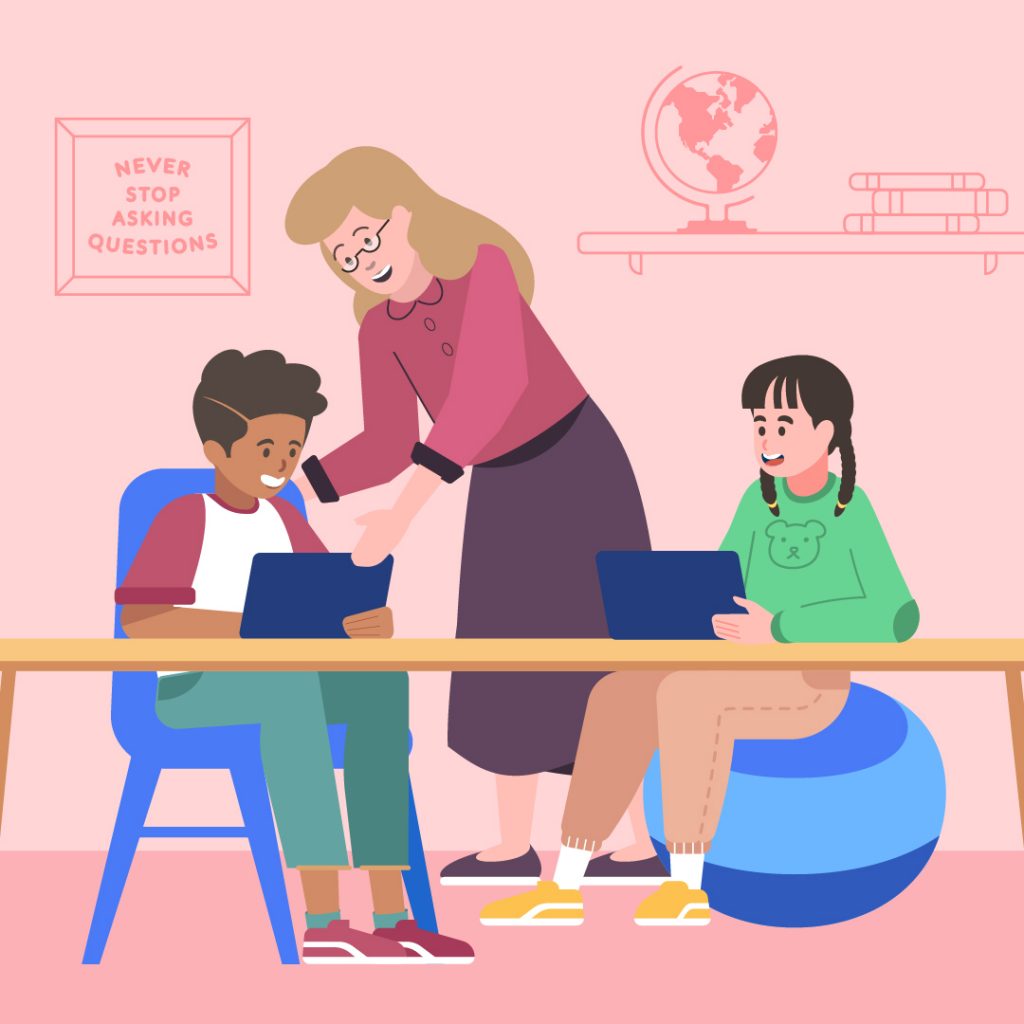 As with any muscle, students need to exercise these skill sets to develop such habits of mind. Adults and students alike need repeated and consistent instances of practice in learning about digital citizenship. Schools can be that needed safe environment to explore the concepts under the guidance of an adult who may have more foresight (developmentally at least!). Teachers can share the challenges and opportunities they have experienced to better personalize the twists and turns within our digital world. Students can engage in rich discussions and role-playing to share their experiences, which will vary greatly depending on their access to devices and the Internet.
In this modern age, the importance of digital citizenship should not be overstated. These skills ought to be woven school-wide throughout the curriculum, spiraling in a developmentally appropriate way in order to take a dedicated year-long approach to digital citizenship.
Resources to build digital citizenship skills year-round
Nearpod's 21st Century Readiness Program
Most agree that digital citizenship is a vital set of skills we need to develop. However, it is becoming harder and harder to dedicate time during the school day to these skills. Nearpod's 21st Century Readiness Program makes it easy to find a year's worth of digital citizenship content that any educator can embed into their class as the content is aligned to cross-curricular standards. The 21st Century Readiness Program contains engaging learning experiences by leveraging Nearpod's features making lessons interactive and collaborative. The digital citizenship portion of the program is broken down into topics with assessments and activities such as:
Digital Citizenship Curriculum from Common Sense Education
Evaluating Media
Social Media
Technology Applications
Keyboarding featuring content from Typesy
Coding featuring content from CodeMonkey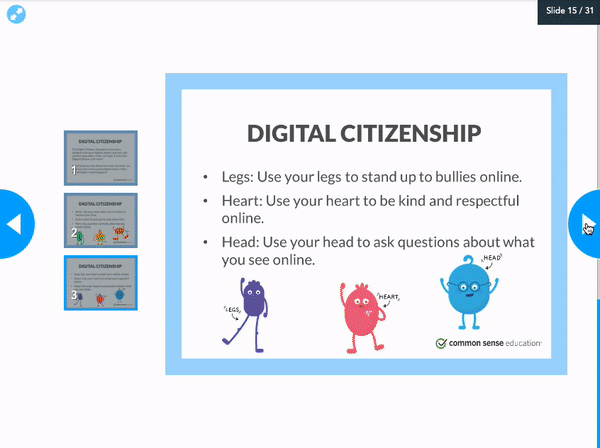 Free Nearpod digital citizenship lessons
Digital Citizenship Week is the most popular time for schools and educators to focus on developing these skills. We've curated a list of our most popular digital citizenship lessons to help teachers celebrate the week and be inspired to keep the conversation going.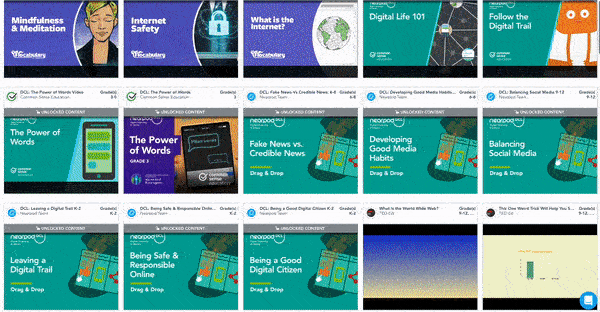 Leverage the upsides of our digital world
And while we hear the scary and disturbing stories around cyberbullying, phishing, cheating, and screen time, the opportunities are so great for our 21st-century learners. Students today have access to literally a worldwide web of information. This is why teaching young people why digital citizenship is important for their present and future is vital. How can they apply, analyze, evaluate, and create with this newfound information? Students can become published writers, musicians, designers, and makers in an hour's time while having the flexibility to iterate, redesign, and republish immediately afterward. This cyclical process illustrates the Hero's Journey, but nowadays, students can be the heroes of their own learning journeys.
Start cultivating good digital citizens today
Schools can proactively work in tandem with families to establish clear expectations and provide instances of practice to help establish these habits of mind from a young age. From protecting their private information to exploring age-appropriate sites to curating a positive digital footprint for participating thoughtfully online, these digital citizenship skills set a foundation to continue to grow and thrive. Digital citizenship is no longer a nice to have but an essential part of education to ensure their success today and in their future.
New to Nearpod? Make sure you're signed up to access these lessons and activities!
Teachers can sign up for free below to access and create interactive lessons. Administrators can schedule a call with an expert to unlock the full power of Nearpod and the 21st Century Readiness Program for schools and districts.
Explore Nearpod's free digital citizenship week lessons here!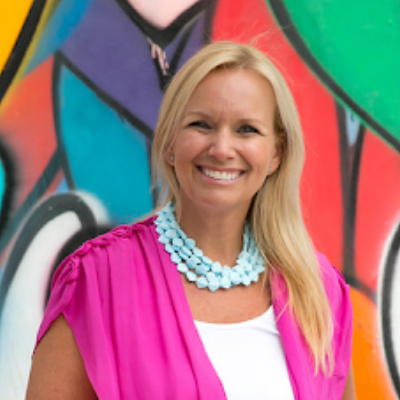 Darri Stephens is a dedicated LX (learning experience) designer, passionate about creating quality content and programs for kids, families, and educators. With MAs in Education from both Harvard and Stanford, and work experience at best-in-class ed tech organizations including Wonder Workshop, Nickelodeon, and Common Sense Education, she is steeped in the design thinking process and committed to agile and iterative project management, which has resulted in multi-award-winning programs and products.