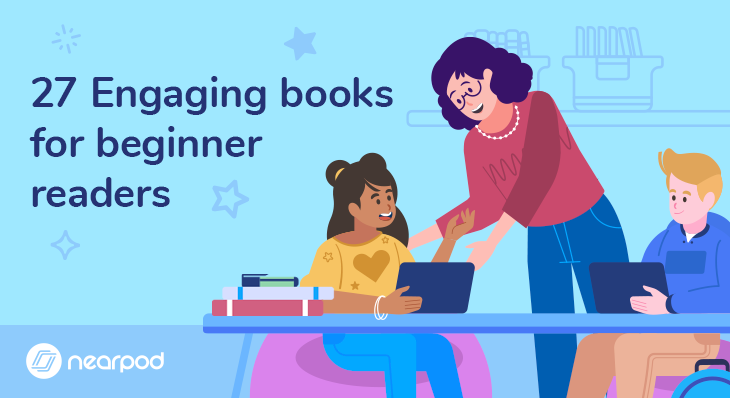 27 Engaging books for beginner readers
Think back to when you were a kid—what was one of your favorite picture books? How about a dog-eared chapter book? What was a book that you read over and over again in your youth? If a few books come to mind, this is an example of why books for beginner readers are so impactful.
Fostering a love for literacy with books for beginning readers should be started way before one can actually read, spell, or even utter a word. As Frederick Douglas said, "Once you learn to read, you will be forever free," which, when reading between the lines, has several figurative, as well as literal, connotations.
Getting young children hooked on reading takes a dynamic interplay of practical skills combined with storytelling elements. Many educators support a balanced literacy approach by blending phonics and whole language to engage beginning readers. While the discipline of literacy itself is laden with a lot of "big" words, which require some unpacking, the science of reading also demands a bit of artistry from both teachers and authors. In short, literacy comes down to a magical mix of sounds and meanings!
What are the 10 components of the science of reading?
The science of reading (SoR) pulls research from across the disciplines of education, educational psychology, developmental psychology, cognitive neuroscience, and cognitive science. To understand best practices, you must dive into the 10 components that combine foundational literacy skills with knowledge-based competencies:
Print concepts
Phonological awareness
Phonemic awareness
Phonics
Spelling
Fluency
Vocabulary
Oral language skills
Reading comprehension
Background knowledge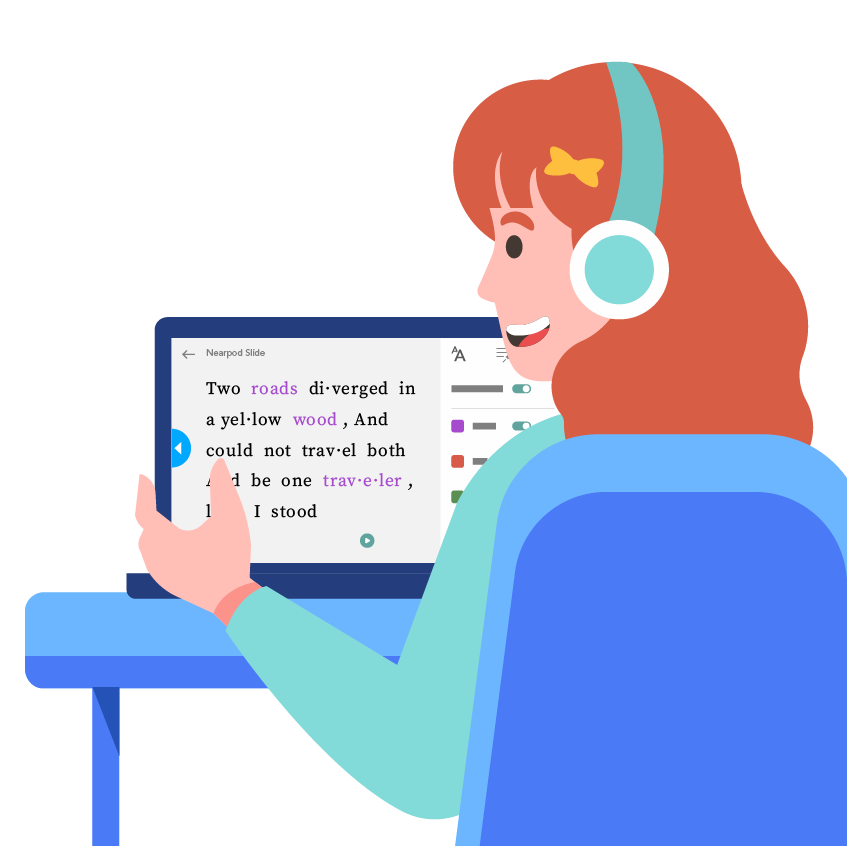 How can I teach foundational literacy skills?
Before assigning or reading books for beginner readers, you'll want to employ a mix of evaluation strategies to establish a child's baseline for literacy. Beginning with decoding, you can work with students to better understand their knowledge of the alphabetic principle or their ability to break words apart or blend them together.
When looking at fluency, you may want to rely on running records to gauge students' accuracy at reading passages of connected text within one minute's time. Reading comprehension can be evaluated in several ways, from answering factual questions, to completing close passages, to summarizing or retelling a story. Such diagnostic and formative assessments help determine which skill sets need strengthening. That way, literacy "muscles" work together to fully immerse a reader into a book of his or her choice.
Resources to support teaching beginning readers
With Nearpod, you can get real-time insights into student understanding through interactive lessons, interactive videos, gamification, and activities. Teachers can create interactive lessons and access premade standards-aligned lessons with Nearpod's engaging features.
Plus, key partners, such as Lalilo, Alpha Blocks, Sesame Street, and Read Works, have published content on Nearpod to encourage literacy skills.
Check out some of the resources you can use in your classroom to teach early readers:
New to Nearpod? Sign up for free below to access these resources, interactive activities, and engaging lessons.
27 Engaging books for beginner readers
New and revered authors and illustrators add artistry to reading and hook young and old readers with the power of storytelling. And introducing kids–– whether they be 1. emergent readers, 2. early readers, 3. transitional readers, or 4. fluent readers––to the power of the written word is key in progressing from learning to read to reading to learn.
From Caldecott to Newbery, from Coretta Scott King to a National Book Award, there are many ways to discover notable titles. Additionally, sites like GoodReads.com showcase user reviews for books for all ages. Keep reading to explore the best books to teach reading.
What types of books are best for beginning readers? We've taken the liberty of categorizing some books to consider!
Books that promote word play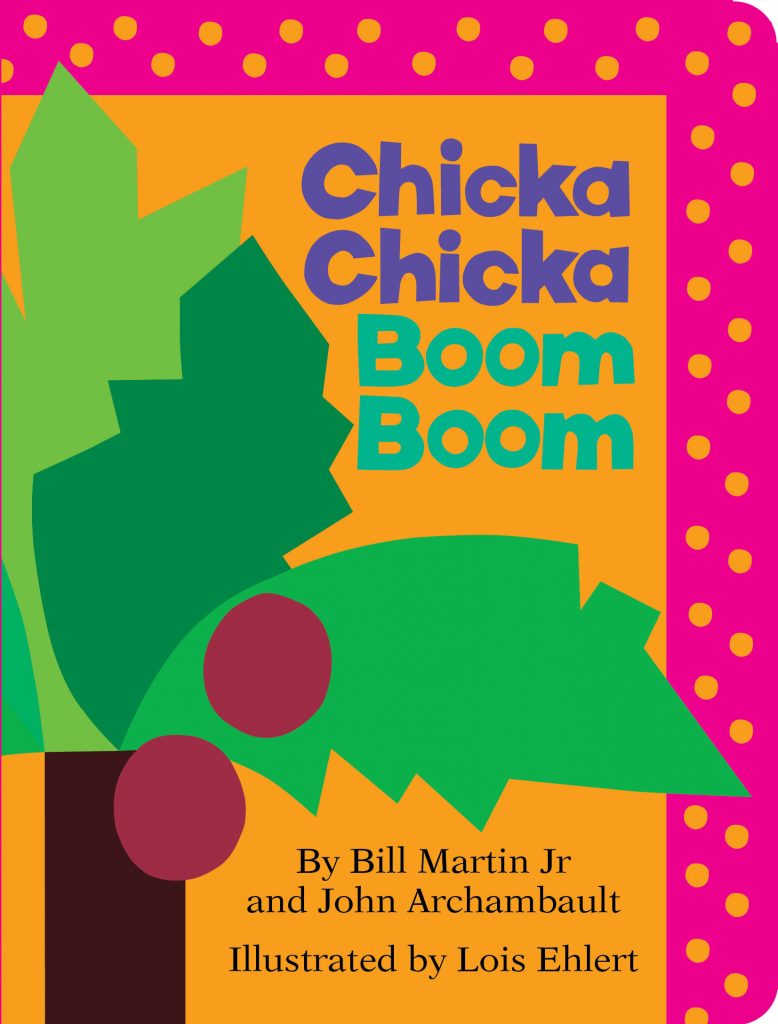 The well-known picture book Chicka Chicka Boom Boom by Bill Martin Jr. embodies the best of wordplay. From the rhythm to the rhyme to the repetition, children begin to hear and repeat the beat of the written and spoken word, as well as begin to anticipate what's coming next. Parroting or guessing an upcoming word from memorization is a positive sign that children are beginning to associate words and meaning to the letters written on the page. This concept is similar to how children begin to develop number sense when learning math. Additionally, the alphabetic principle comes alive in this book through the personification of both upper and lowercase letters in the whimsical illustrations. No wonder it is both an ALA Notable Children's Book and a Boston Globe/Horn Book Award Honor Book. (Note: the board book is an abbreviated version of this now-classic story.)
While Dr. Seuss is the king of wordplay, others have mastered the art as well:
Books for leveled readers to develop strategies
To engage children in reading, one can turn to leveled readers, which rely on stories told through developmentally-appropriate words. Children begin to recognize that speech is represented in print: graphemes are sounds related to letters, while phonemes are sounds related to words. Though the English language has 44 speech sounds, there are only 26 letters to represent them. Scaffolding these skills allows us to build toward multi-syllable words and more complex sentence structure.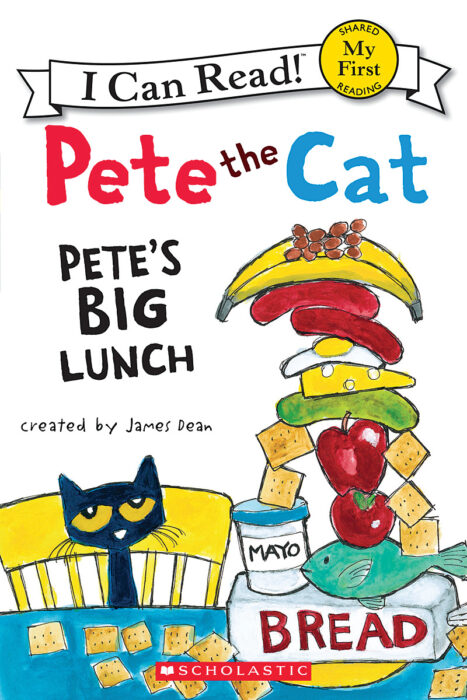 One such series of leveled readers is Pete the Cat: I Can Read! Series by James Dean, which relies on high-frequency and sight words, (did you know that adults can recognize 30-70,000 words on sight?) in combination with repetitive text. Leveled readers use illustrations to challenge kids to use pictures or contextual cues to make educated guesses when faced with an unfamiliar word. Such books for elementary provide a balance of accessibility and challenge.
Additional titles to consider for leveled readers are:
Comic & graphic novels to challenge readers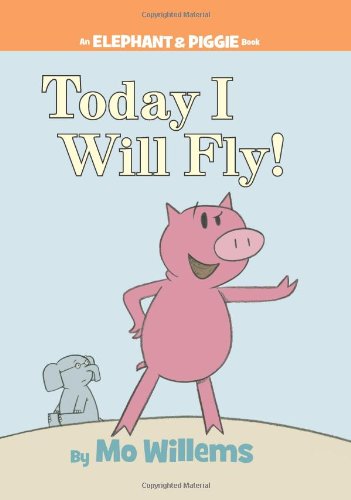 As kids begin to "level up" and want more advanced story elements, comic and graphic novels provide an engaging way to pull in the most reluctant readers while challenging the hungriest reader. These illustrative chapter books for beginner readers invite them to use a myriad of skills while they're drawn into the episodic chapters or more complex plotlines. Take the Elephant and Piggie books by Mo Williems as an example; the brevity of text dances with picture cues to weave a more sophisticated plotline. Readers of varied levels will respond well to the interplay of text and illustrations and be proud to finish a book with a bit of heft.
Additional comic and graphic novels we recommend:
Chapter book series to pique the interest of beginner readers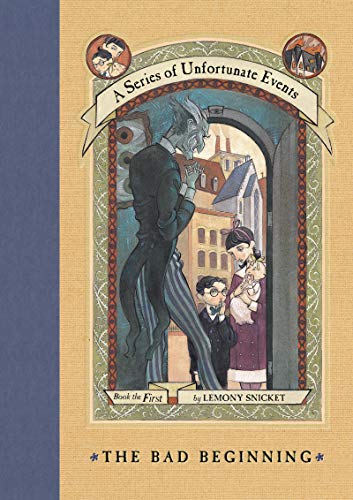 Speaking of series: chapter books are an effective way to reinforce foundational story elements, like character development, plot conflicts, and figurative language. These series are a great way to hook readers into picking up the next book as they become invested in the genre, the characters, and the author's style. One of the best chapter books to teach reading is The Series of Unfortunate Events by Lemony Snicket since it actually speaks "up" to readers. Snicket (a pseudonym) draws in readers with diverse characters, a dramatic story arc, and his unique tone. He actually explains in writing the definitions for the more advanced vocabulary he uses.
Regardless of a child's reading level, consider reading chapter books aloud or encouraging kids to listen to audio versions since comprehension skills can often outpace fluency skills. This form of modeling lets the reader enjoy the story while teasing how a story should sound. Often the challenge for educators is finding high-interest books that have a low(er) reading level.
Don't forget to encourage student voice and choice in picking titles. In doing so, you will encourage them to recognize how reading is a personal journey. Think back to the titles you loved as a child—you can rest assured many have had staying power!
Additional titles:
Ways to use technology to teach beginner readers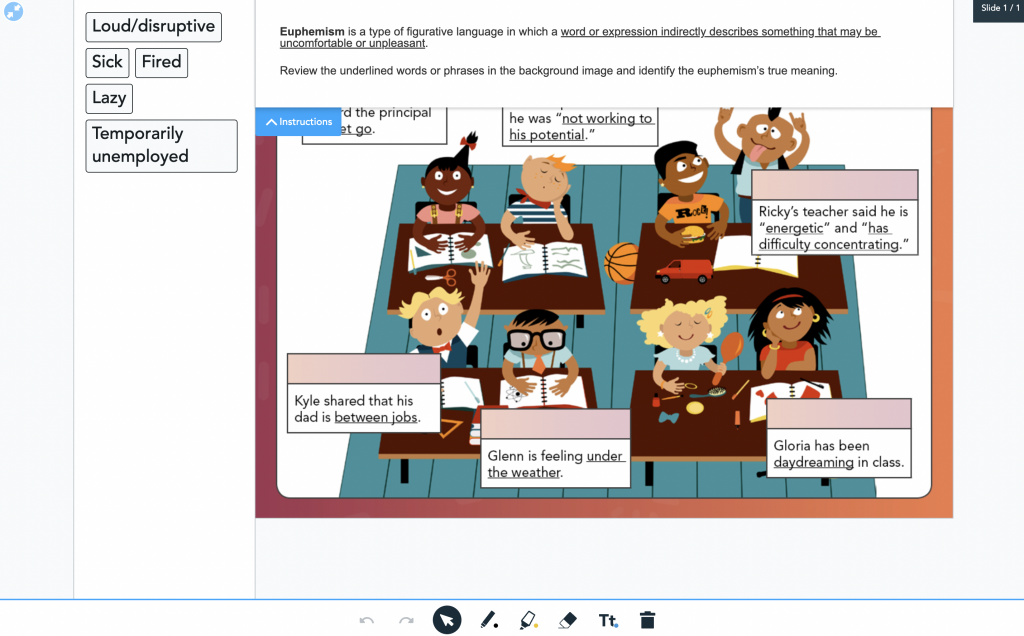 As you embark on the adventures of teaching literacy, make sure to weave in the magic of storytelling with the foundational skill sets. Today's technology can give readers access to thousands of titles and appeal to various learning styles and adaptive needs. Interactive activities such as Drag & Drop or Draw It can be leveraged to create your own engaging lessons!
Not only does Nearpod have lessons for developing beginning readers, but the platform includes assistive tools to support emergent readers:
Start teaching beginner readers with Nearpod!
Now you can continue building your lesson library, as well as your actual library of online and hard copies of the best books for beginning readers! Make sure to include your students in conversations about which books they enjoy and why; such "mini-conferences" can help you assess which skills need more support. Lastly, promote "reading across the curriculum" to strengthen these foundational literacy skills and cultivate students' love for reading early and often. Encourage each and every child to be a lifelong learner.
New to Nearpod? Sign up for free below to access these resources, interactive activities, and engaging lessons.
Interested in reading more about this topic? Check out this blog post: 6 Fun strategies for teaching reading comprehension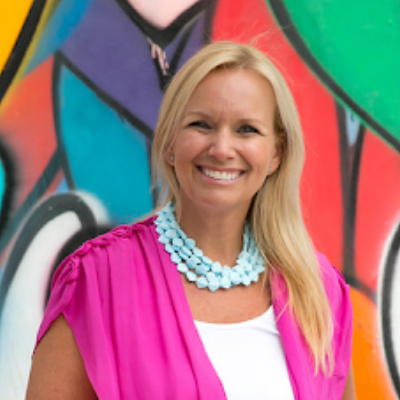 Darri Stephens is a dedicated LX (learning experience) designer, passionate about creating quality content and programs for kids, families, and educators. With MAs in Education from both Harvard and Stanford, and work experience at best-in-class ed tech organizations including Wonder Workshop, Nickelodeon, and Common Sense Education, she is steeped in the design thinking process and committed to agile and iterative project management, which has resulted in multi-award-winning programs and products.