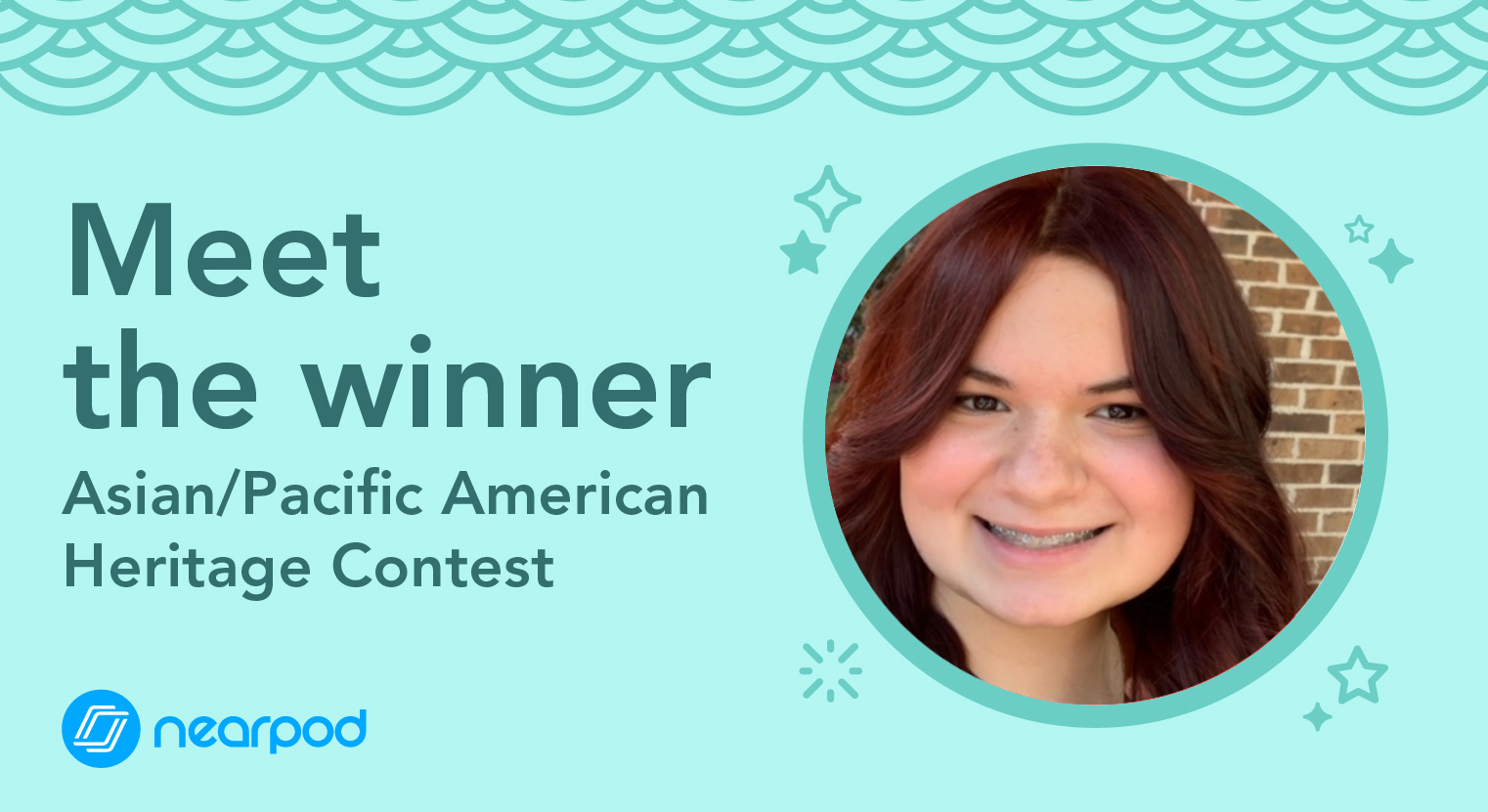 Student contest winner: Asian Pacific American Heritage Month 2022
Nearpod believes representation is power which is why we celebrated Asian American and Pacific Islander (AAPI) Heritage month with our annual student writing contest. We invited students to write an informational script about a historical figure from the AAPI community for a chance to have their work turned into a Just a Minute video.
​​Learning about and elevating Asian voices and stories is an important step in the fight for racial justice—and research suggests that when students guide their own learning, they become more engaged, create more connections between their schoolwork and the real world, and develop critical-thinking skills that help them succeed in school and beyond.
Nearpod received hundreds of well-researched submissions from students grades 1-12, and we're excited to announce that the ultimate winner of this year's contest is…
Savannah, 8th grade, from Phenix City, Alabama!
AAPI historical figure: Kalpana Chawla
As contest winner, Savannah will work with Nearpod's Content team to transform her script into a "Just A Minute" Nearpod Original video.
Who is Kalpana Chawla?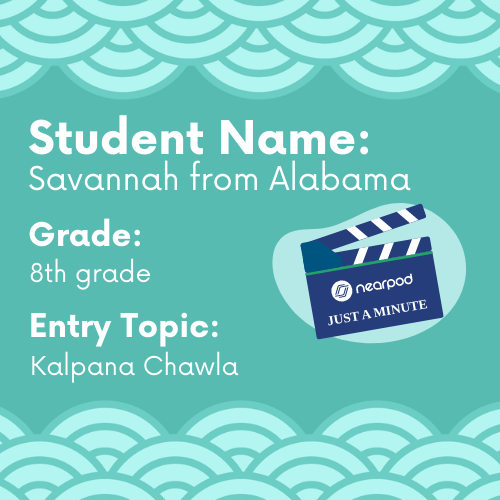 According to Savannah's script:
"Kalpana Chawla was the first Indian American in space…whose legacy continues to inspire young women today to pursue careers in engineering. Through her diligence and dedication to her education and personal goals, the world watched the first Indian American in space."
Stay tuned as the  Nearpod team works on creating a Nearpod Original about Kalpana Chawla.
But in the meantime, if you're looking for more ways to celebrate Asian American Pacific Islander Month, here are a few places to look:
Thank you to everyone that submitted an entry. The learning should not stop when Asian American and Pacific Islander Heritage Month ends. These themes and topics can enrich cross-curricular learning all year round. That's why we've updated the contest page so you can access the script-writing lesson at any time.
To stay involved in the Nearpod community, please join our Educator Facebook Group and our certification program.
Interested in reading more about this topic? Check out this blog post: 3 ways to use Nearpod to celebrate Asian American and Pacific Islander Heritage Month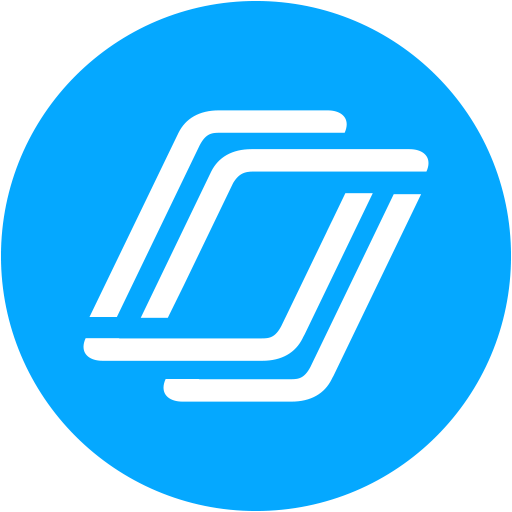 Nearpod's award-winning platform is used by thousands of schools around the globe, transforming classroom engagement.