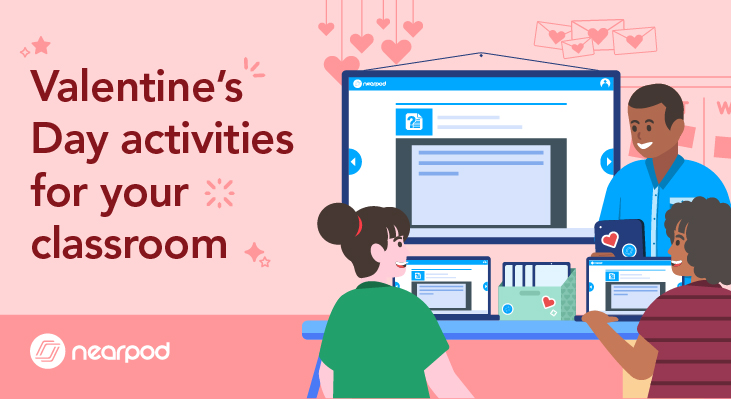 Fun Valentine's Day activities for students in your classroom
Valentine's day activities for students in the classroom bring meaningful connections, love, and engaging learning experiences. It is the perfect opportunity to teach students social and emotional learning (SEL) skills such as gratitude, self-love, respect, and more. You can also use this as an opportunity to teach students about the history of the love-filled holiday. Whether you're teaching SEL skills or history, there are many ways you can implement fun and academic learning moments with your students across all subjects and grades.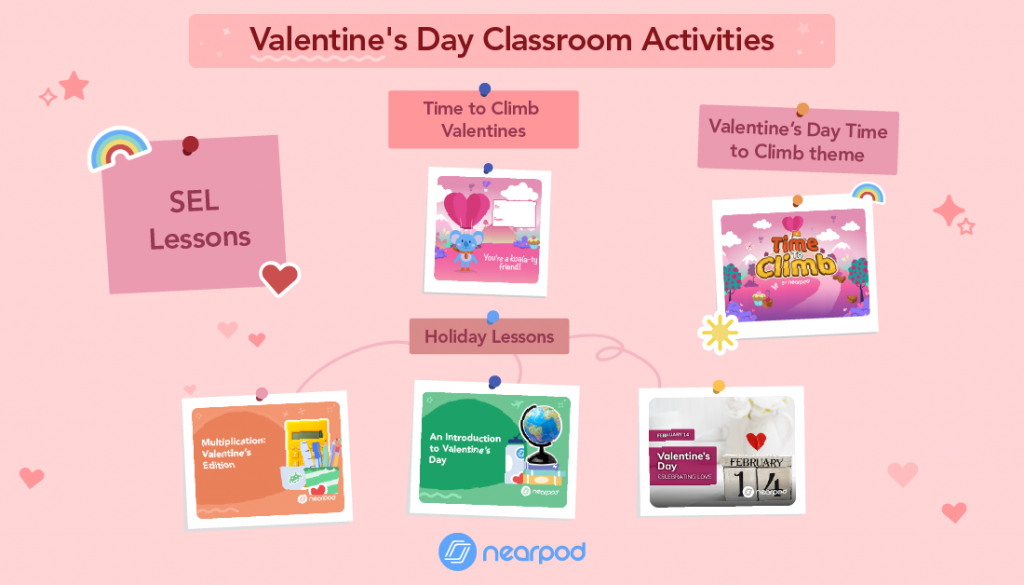 With Nearpod, you can explore premade Valentine's Day activities and lessons fit for your classroom. Download SEL activities to teach strategies like mantras and growth mindset, plus other freebies to use with your students!
New to Nearpod? Sign up for free to access standards-aligned activities and create interactive lessons!
Fun Valentine's Day activities for students in your classroom
1. Practice self-love and kindness through social and emotional learning
Nearpod's social and emotional learning activities are easy to implement into your class routines all year, especially on Valentine's Day. Integrate social and emotional learning activities to practice skills like positive interactions, gratitude, and reflective moments into daily learning to help create safe, inclusive, and effective classroom environments. When SEL practices are thoughtfully selected and used authentically, they have greater power to be effective. Download these Valentine's Day activities for students to use on February 14th or year-round.
Here are activities you can use: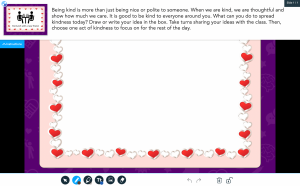 2. Write to someone special using Time to Climb Valentine's Day cards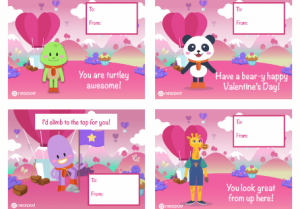 We've created printable Valentine's cards with characters from students' favorite educational game, Time to Climb! Share them with your students or your colleagues, or give them to students to share with each other (and they're also cute in black and white!). You can print them out, share digitally, or post them on social media!
3. Play educational games with Time to Climb Valentine's Day Theme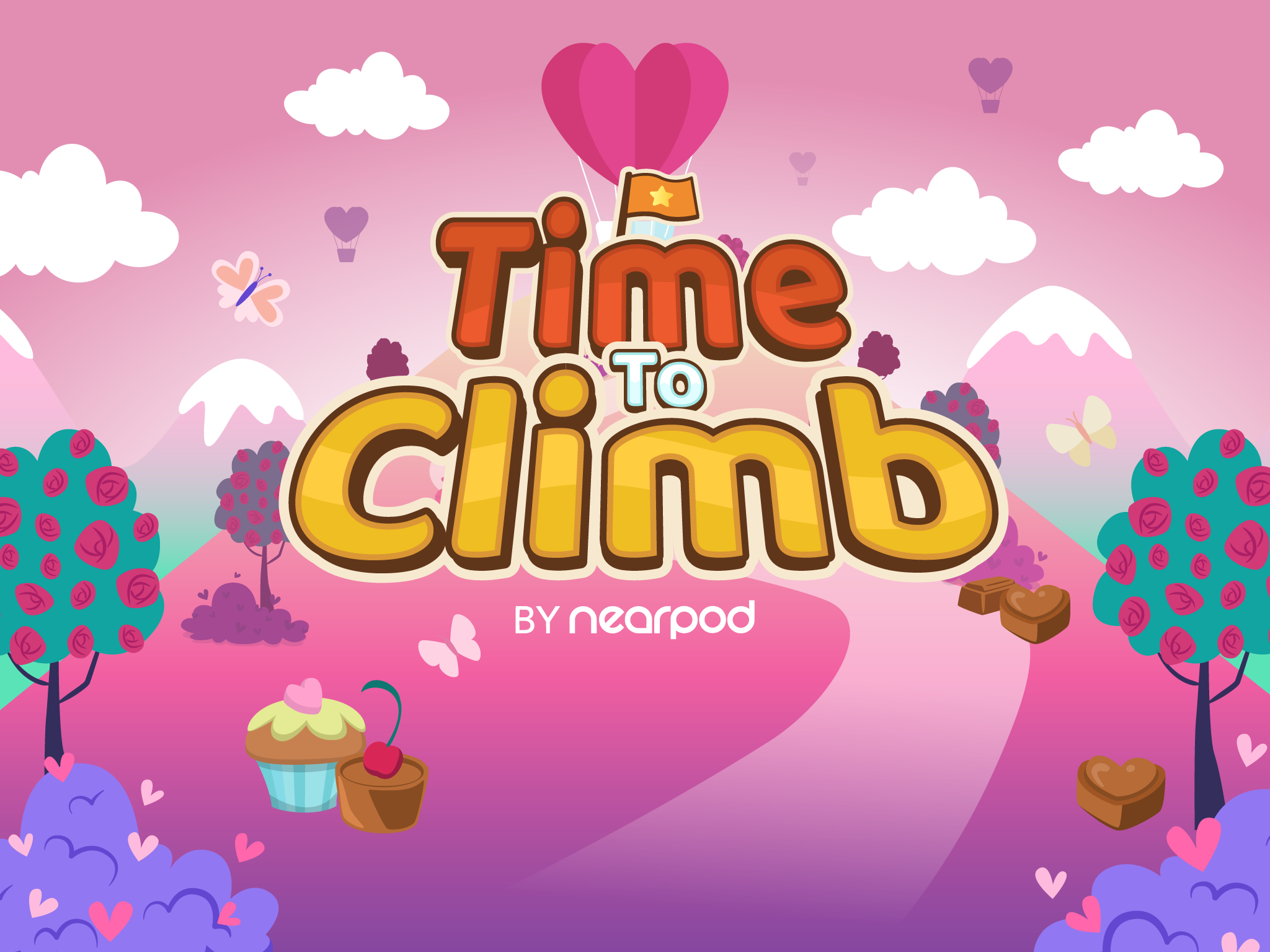 Use gamified assessment tools, like Time to Climb, for Valentine's day activities for students. Every February, we release a seasonal Valentine's theme with a lovely new background, animation, and music. Students love choosing new themes and characters whenever they play! Build community, excitement, and healthy competition in your classroom by making Time to Climb a routine in your classroom for reviews, bell ringers, and exit tickets.
4. Teach about the history of Valentine's Day
Valentine's Day has special traditions we practice every year to celebrate love. But why does this holiday exist, and what does cupid have to do with it? Give students the background and history of Valentine's Day with our lessons.
In this Valentine's Day lesson, students learn about the origins of Valentine's Day and how it is celebrated in the United States. They also learn about Valentine's Day symbols. Click here to download the lesson for Grades K-2 and Grades 3-5.
5. Teach core subjects with a Valentine's Day twist
Using Valentine's Day lessons shouldn't limit you from your day-to-day instruction. With Nearpod's lessons, you can still teach about your common core subjects such as math, science, English language arts, and social studies.
Use these lessons:
Start using these Valentine's Day activities for students
We hope you found these Valentine's Day resources helpful! We're so excited to see you use these activities and resources in your classroom to celebrate with your students. You can access these activities and lessons through a Nearpod account. Sign up below to access standards-aligned interactive lessons, activities, and videos, and create your own with Nearpod.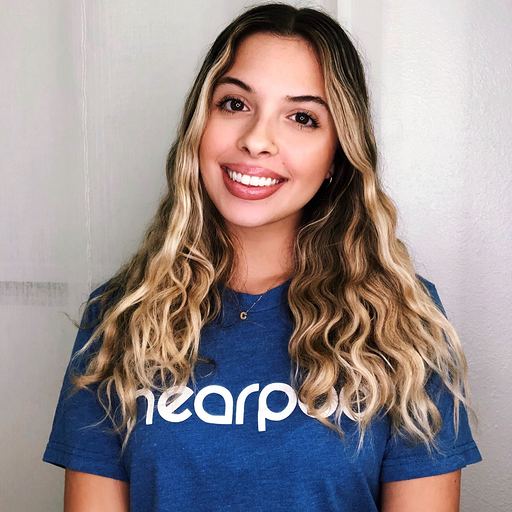 Carol Chinea is a Marketing Associate at Nearpod.