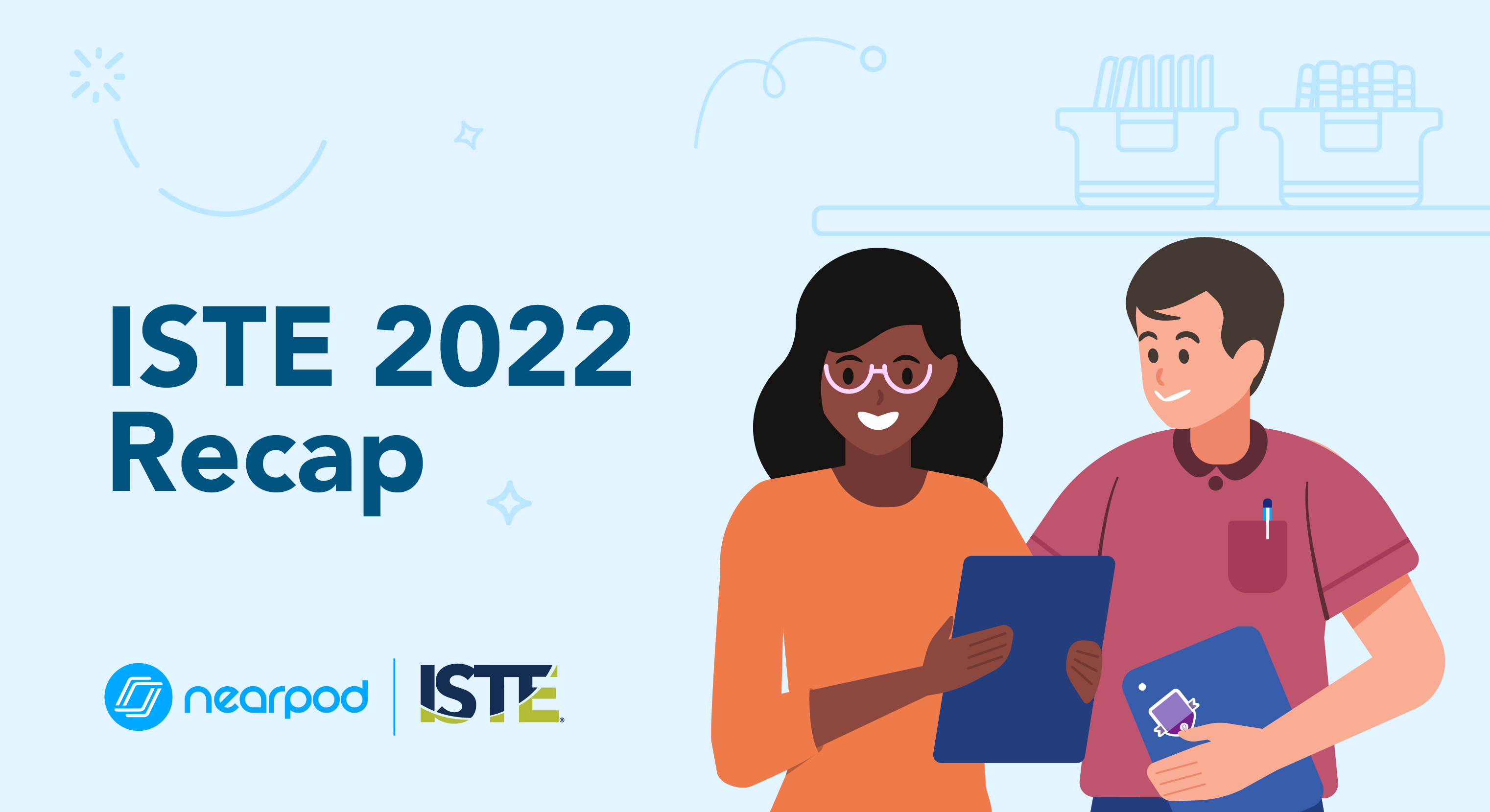 ISTE 2022 Recap
When I walked into the ISTELive 2022 convention center, I could feel the excitement buzzing in the air. For so many, including myself, this was the first "in real life" conference of this size – 14,000 attendees – I've attended since 2019. It's hard to describe how refreshing it was to reunite with the Nearpod and Flocabulary community for a week of learning, connecting, and fun.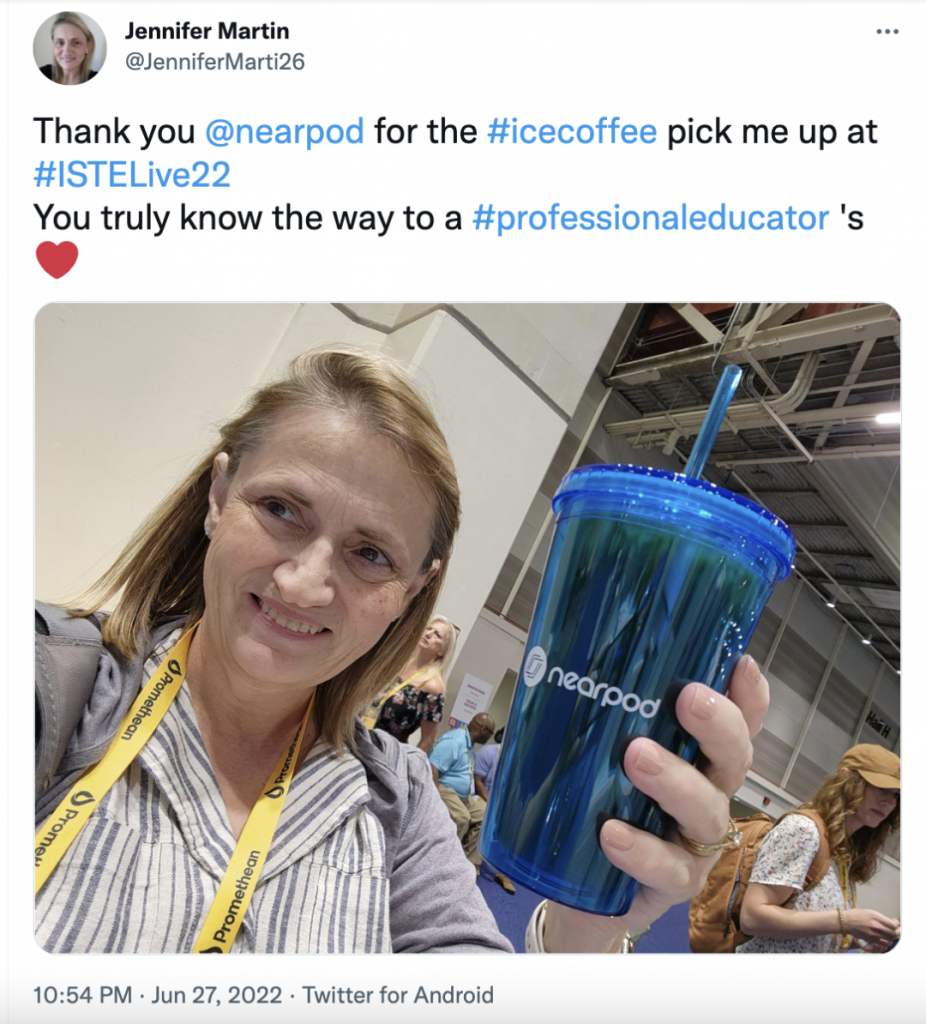 For us at Nearpod, this week was all about celebrating teachers. We had our PioNears ambassadors leading Nearpod and Flocabulary demos at the booth, we showcased creative educators in the Edtech Poetry Slam event, and welcomed all attendees to escape the New Orleans heat with some free cold brew every day. As an ISTE attendee Jennifer Martin said, Nearpod truly knows the "way to a professional educator's heart."
ISTE 2022 recap from the Nearpod booth
If you were part of the #NotAtISTE crew, here are some highlights that might be meaningful to you:
The learning was nonstop at Booth #1654
One of the everyday observations from our booth visitors was how memorable and applicable these presentations were, and that's because of the power of Nearpod. At all hours, groups of teachers circled around our booth to participate in ongoing demos, led by either Nearpod team members or PioNears. Whether playing Time to Climb trivia or illustrating a Draw-It, teachers weren't passively learning about Nearpod. They were engaged.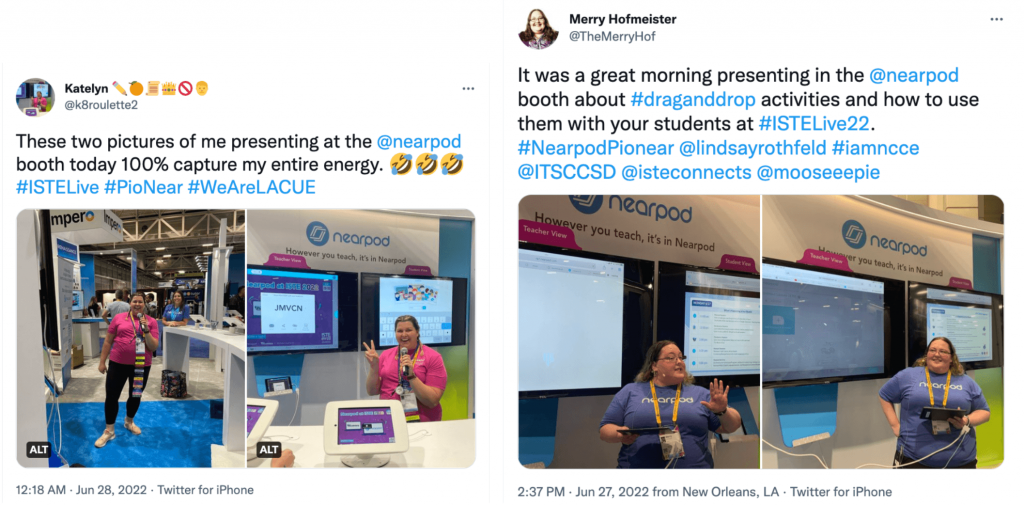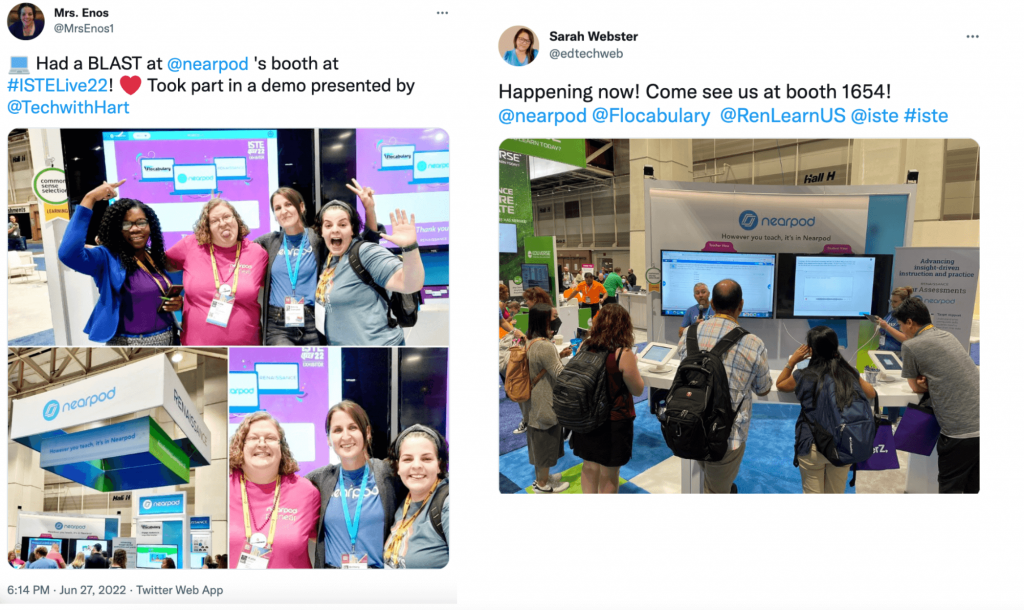 Many teachers with whom I spoke expressed that they were looking for ways to weave Social and Emotional Learning (SEL) into their instruction. PioNear, Janet Corder, began her session with a Mr. Potato Head check-in Draw-It, modeling one of the many ways Nearpod can help facilitate SEL.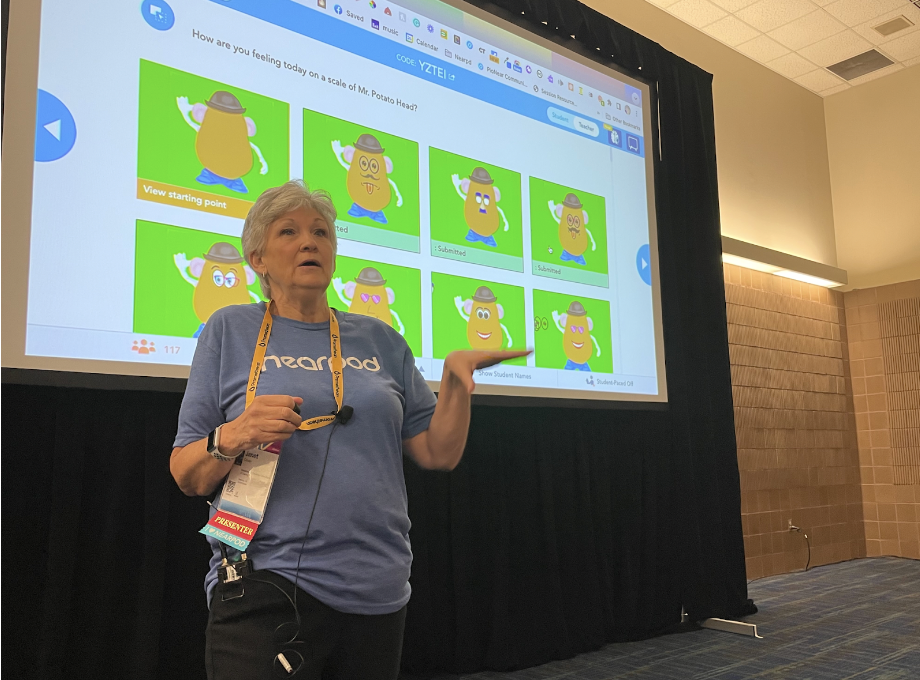 And guess what? The learning doesn't have to stop at ISTE. In just a few weeks, you can join Nearpod staff, PioNears, and fellow educators at our FREE virtual conference, Camp Engage! For 3 days, you'll have access to innovative and informative presentations about how to use Nearpod and Flocabulary to bring joy into your classrooms for back-to-school. And, of course, there will be tons of time to connect, play games, celebrate, and, yes – win swag!
Did you know? Nearpod won Best of Show!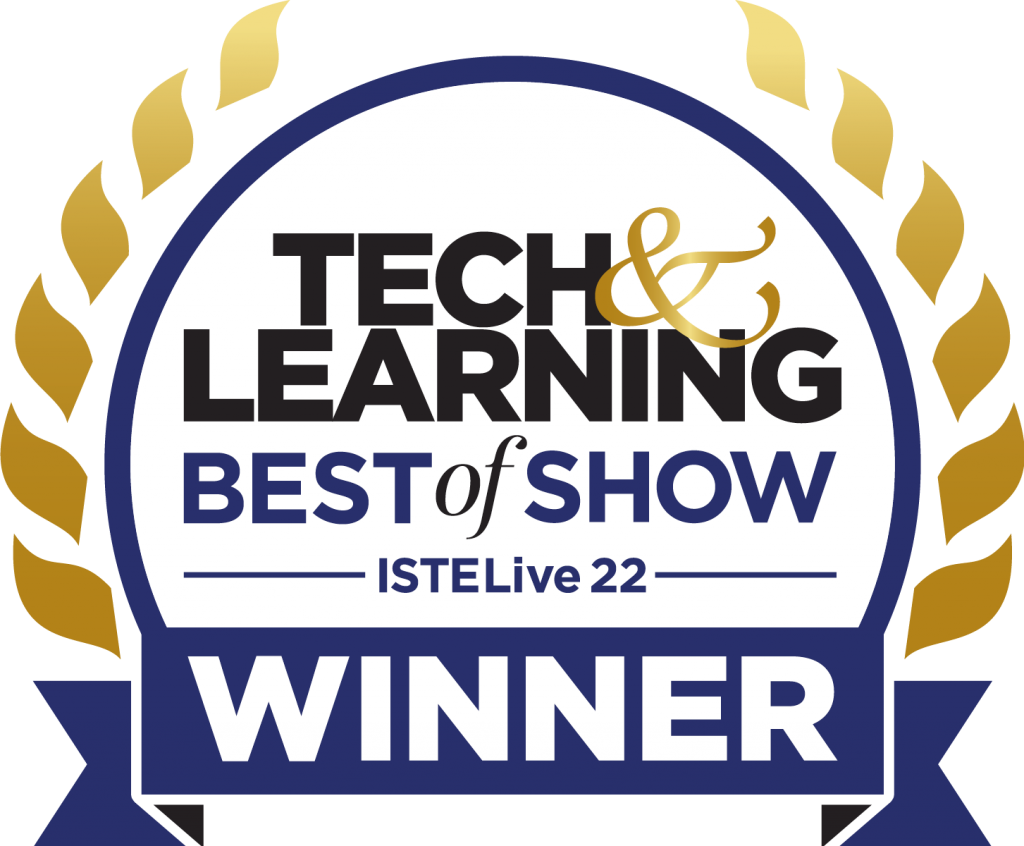 Every year at ISTE, a Tech & Learning panel recognizes the ed-tech products transforming education in schools worldwide for their Tech & Learning Best of Show awards. They explicitly judge the "value, quality, ease of use, and versatility." This year, Nearpod, Flocabulary, AND Nearpod Math won this title!
And the accolades don't stop there. Nearpod also received the highly regarded Common Sense Selections for Learning seal. This seal recognizes "best-in-class media resources and tools that facilitate great learning experiences for students and educators."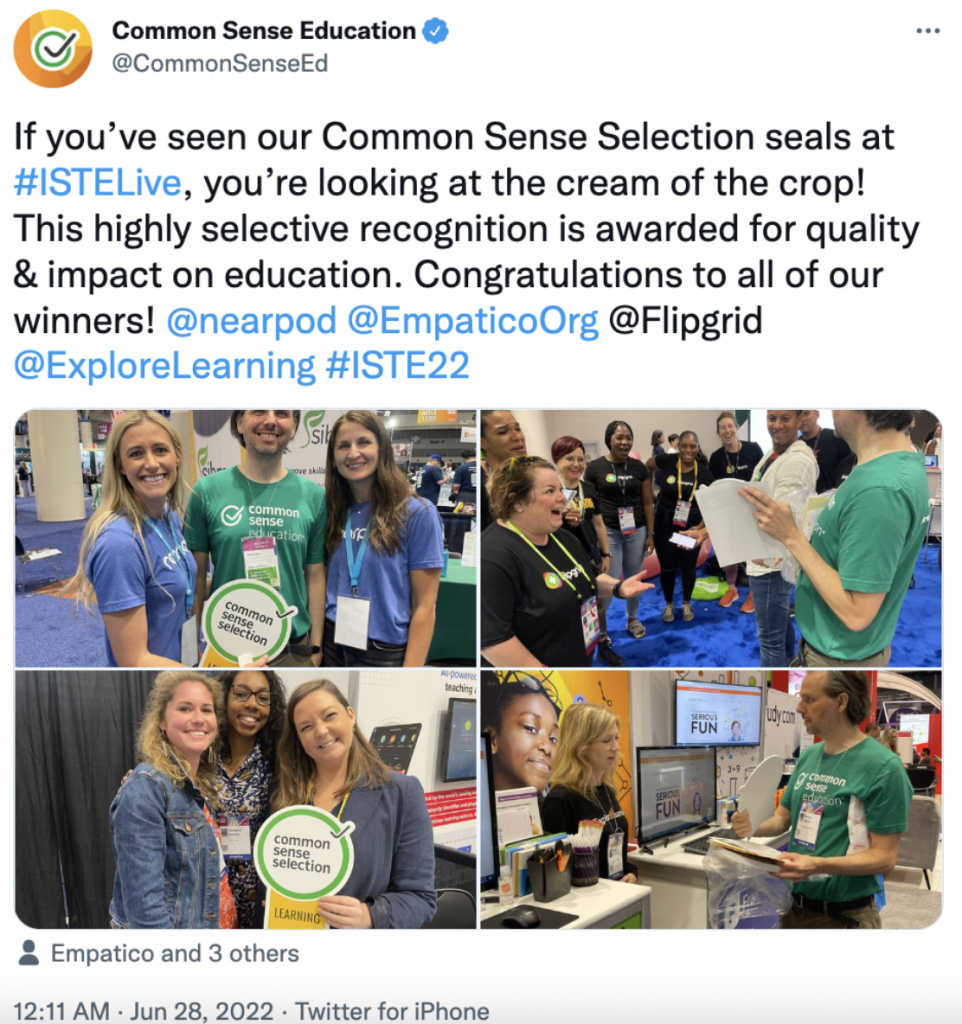 Spotlight on: Teacher voice
One of the most impactful experiences I had during the week was outside the convention center. In partnership with K-12 Leaders, Flocabulary co-hosted an Ed Tech Poetry Slam where 12 incredible educators spoke their truths. Let me tell you, by the end of the night, there wasn't a dry eye in the room.
Ultimately, Dr. Amy Jackson was crowned victorious. Her poem highlighted the struggles she's experienced being a woman of color in a leadership position in education. My hands hurt from all the applause.
I'd be remiss not to mention another huge Flocabulary highlight from the week – a live recording of our newly launched Flocabulary podcast: The Flocast! Our co-hosts Tee and Bri spoke with Nearpod PioNear Leticia Citizen and Grammy-nominated producer Kevin Khao Cates during these live recordings at our booth.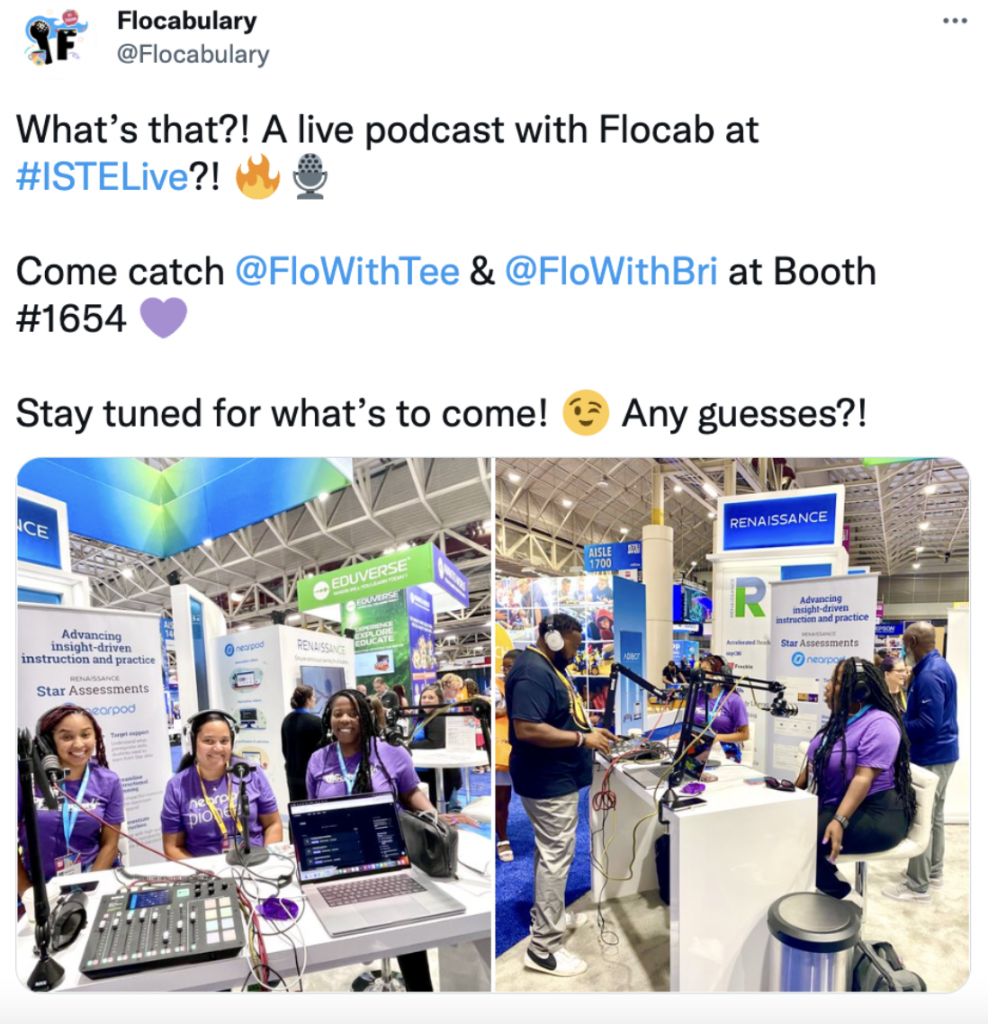 Reunited, and it felt so good!
One of the reasons Nearpod stands out among its competitors, in my opinion, is the magic of our community. This was palpable at ISTE. Throughout the week, Nearpod PioNears and Certified Educators took every opportunity to come together, not just at the Nearpod booth. Some of the most impactful moments at ISTE occur during hallway run-ins, casual happy hours, and networking sessions with your PLN.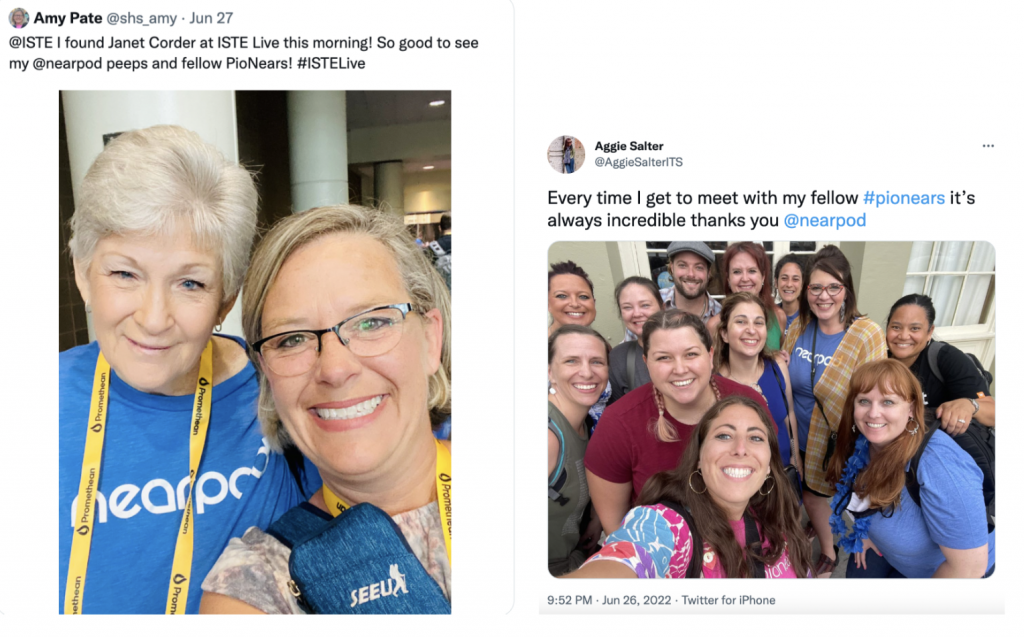 ISTE was a potent reminder of how genuine the connections in the Nearpod community are – even when made virtually! If you are itching for more opportunities to connect with educators so that you can have these kinds of IRL encounters, please explore what the Nearpod community has to offer!
ISTELive 22 was more than just a conference. It was a reminder that no matter what uphill battles the educators in our community are facing, they will remain steadfast on their dedication to quality and impactful education. I leave every ed tech event with a renewed sense of awe and admiration for the folks we aim to support at Nearpod.
I will speak on our whole organization's behalf in saying that we are constantly humbled by the enthusiasm and love we feel from the Nearpod community. We can't wait to build on the strong connections we started to form at ISTELive as we enter the new school year!
Interested in reading more about this topic? Check out this blog post: Camp Engage: Virtual Professional Development for Teachers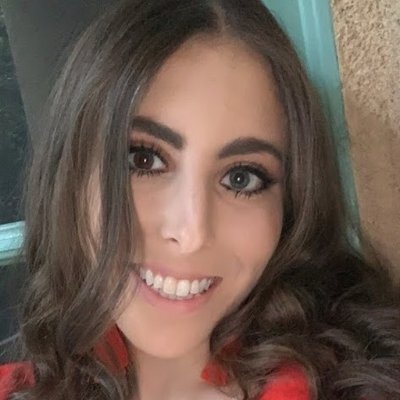 Lindsay Rothfeld is the Sr. Manager, Community at Nearpod. Lindsay began her career in ed tech as Flocabulary's community manager back in 2018 and has loved every minute of it. If you've seen posts on social media that mention PioNears, Nearpod/Flocabulary Certified Educators, or Camp Engage, then you've seen the result of Lindsay's work. She is grateful for the incredible relationships she's built with educators across the globe and would love to connect with anyone interested in getting more involved with Nearpod's community!