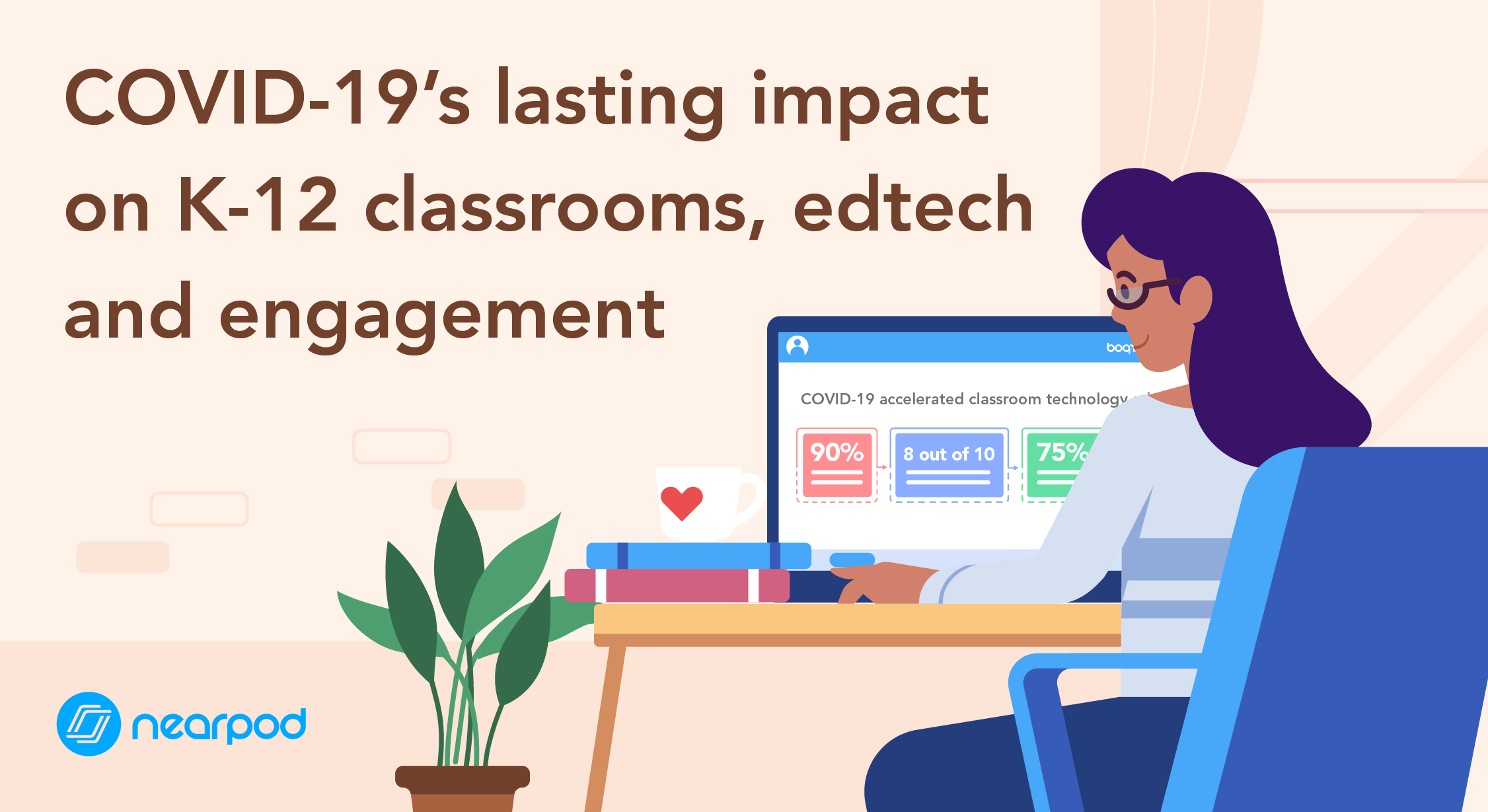 COVID-19's lasting impact on K-12 classrooms, edtech and engagement
Very early on in the COVID-19 pandemic, it became clear that it would have a lasting impact on K-12 classrooms. Recognizing perseverance and dedication teachers around the world showed this past year, Nearpod took a look at the data to see just how much they've adapted to distance learning and what that means for their teachers and students returning to the physical classroom. Nearpod – which is now used by teachers in 75% of K-12 public schools in the US – experienced rapid, widespread growth over the last year. And in 2020, students interacted with our platform 1.5 billion times across 19.5 million lessons taught.
Looking at all the data from our platform as well as through educator surveys, we found that classroom technology use has not only grown, but is here to stay.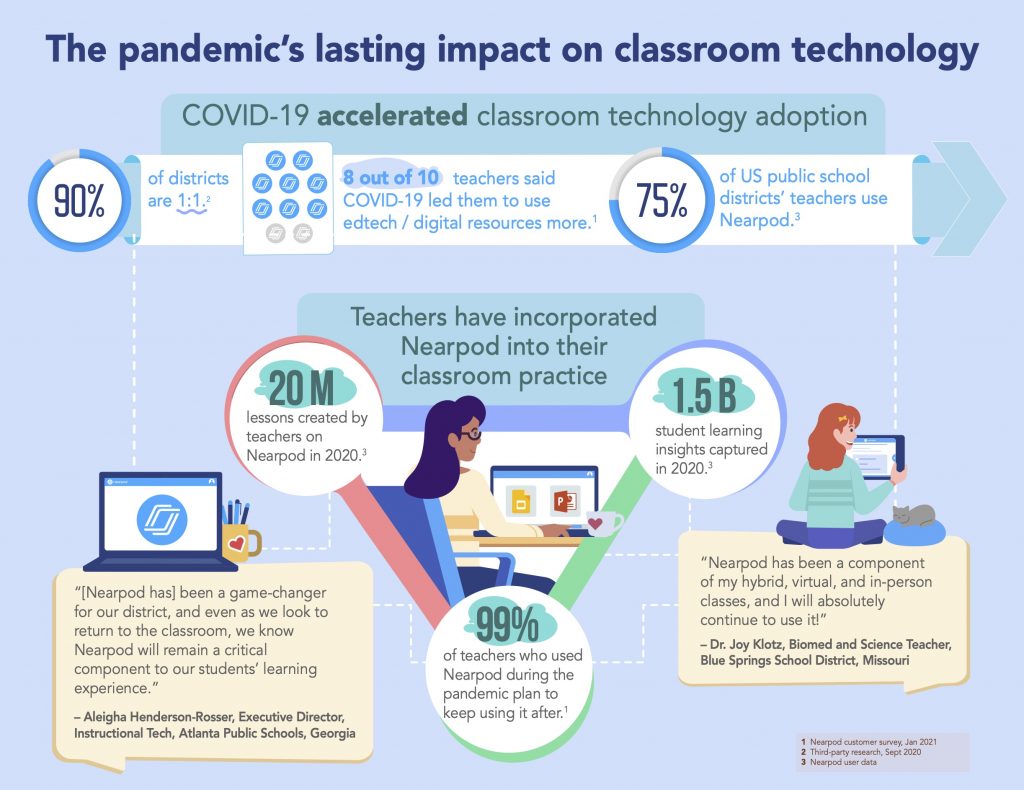 It's evident that teachers rely on the ability to use technology that creates impactful, engaging learning experiences across learning environments. Sitting at the center of instruction for millions of teachers and students worldwide, Nearpod creates an intuitive and interactive learning experience no matter where learning is taking place.
Nearpod will remain a critical tool to increase student motivation, curiosity, and interest while encouraging engagement and participation, particularly as students and teachers return to the classroom. Our platform empowers teachers when building and delivering lessons that target potential learning loss. And by leveraging formative assessments with real-time and post-session reporting, educators can get a full view of student comprehension in the moment.
To learn if Nearpod is the right tool for your school or district, click here.
Methodology
This report is based on Nearpod's proprietary information, including anonymized data from active users of the platform, which was pulled in January 2021. Nearpod surveyed 703 K-12 educators from December 23rd, 2020 – January 11th, 2021 to better understand their usage of educational technology, and specifically Nearpod, before and throughout the pandemic. Respondents were a mix of elementary, middle and high school educators. Additionally, Nearpod commissioned third-party research about the use of educational technology throughout the pandemic. This report defines the start of remote learning as March 16th, 2020, when many schools nationwide began remote instruction.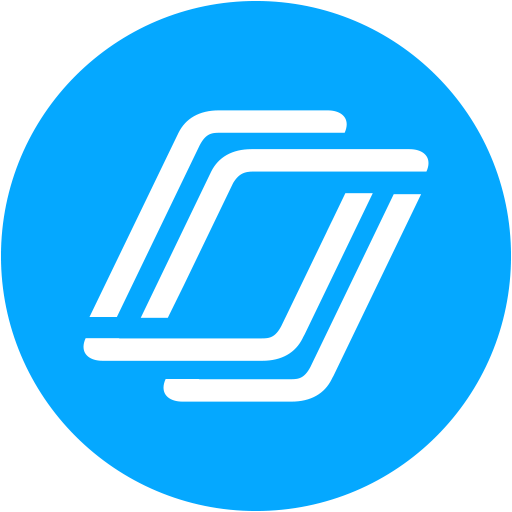 Nearpod's award-winning platform is used by thousands of schools around the globe, transforming classroom engagement.