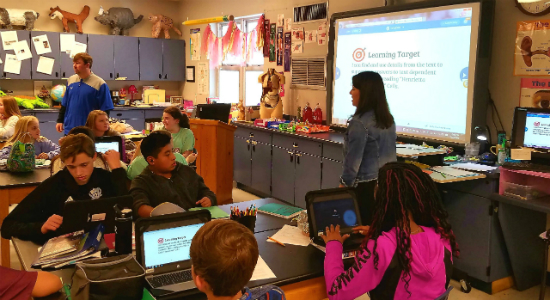 Co-teaching with Nearpod
Co-teaching and Nearpod are not two things that you naturally associate with each other, however, the two mesh seamlessly. The Co-teaching Model and Nearpod share many of the same goals such as increasing student engagement, improving teacher feedback, and improving equity among students. With a little planning, you and a colleague can be co-teaching with Nearpod in no time.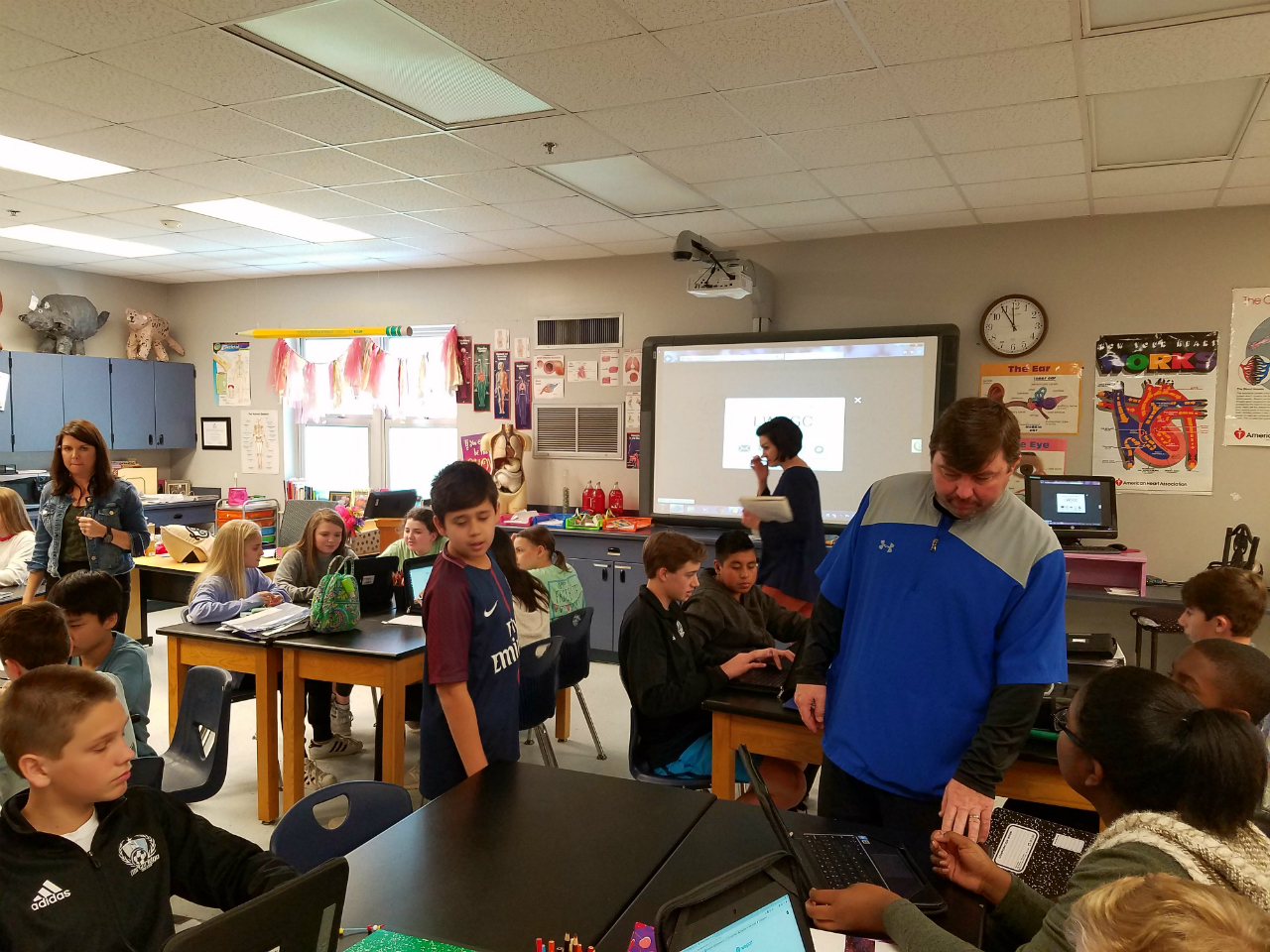 Anytime you are using educational technology and/or co-teaching there are a few important things to remember:
It is important for you and your co-teaching partner to have a good rapport with each other and your students.

You should both be on the same page so planning ahead and planning together is important.

Anytime you use educational technology the tech should support the standards being taught and add something to the lesson.

Tech should always be tested in advance and you should have a backup plan in case something goes wrong the day of the lesson.
One of the strongest examples of co-teaching I have been a part of took place a few weeks ago. There are two seventh grade science teachers in my building who often combine their classes and co-teach. Typically, they use the team teaching method of co-teaching. Even when teaching students as two separate classes, they still plan together and teach their students pretty much the same lesson. Because of their similar personalities and teaching styles, they are a great example of one brain and two bodies in the classroom. These two teachers had combined their classes and were being coached by our literacy coach on using close reading strategies in their science classrooms. The literacy coach asked me to come in and observe to assist her with making the end-of-lesson quiz digital.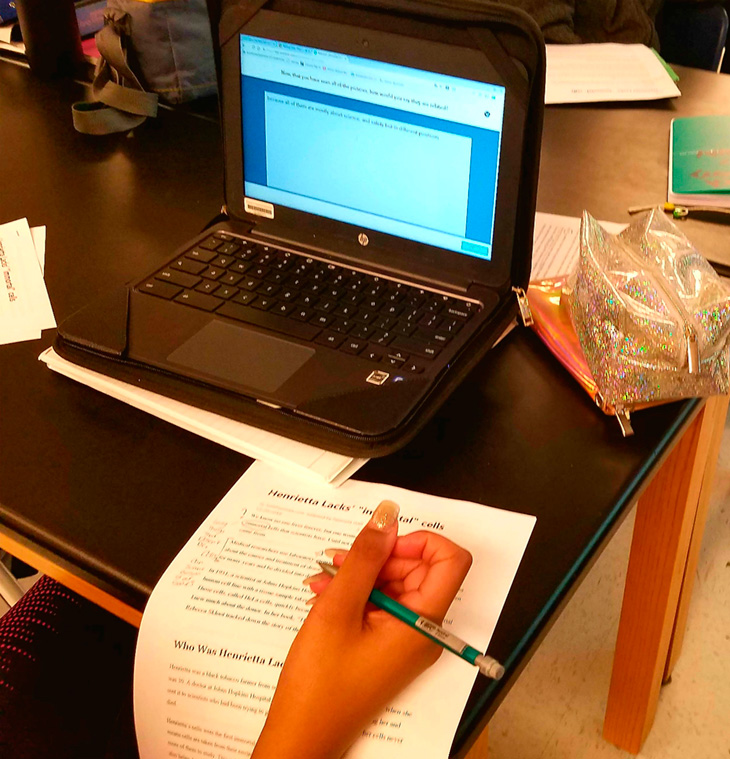 As we were walking into the classroom to begin the lesson, the literacy coach was explaining that the lesson had a quiz at the end and she was sure that there was an easier way to do it using technology. Our district is moving towards one-to-one so all of our 6th, 7th, & 8th-grade students have Chromebooks. One of the science teachers suggested that Nearpod would be a good way to do the quiz and that honestly, the entire lesson would convert to Nearpod fairly well. I had introduced Nearpod to the science teachers earlier in the year and they had begun using it. I told them that I would convert the lesson to Nearpod while I observed them teaching if they would demo it for the literacy coach the next class period.
Curious how to make co-teaching work for you? Read how @MrSummerford, IT Coach from @TCSBoardofEd effectively uses #Nearpod for this model!
Click To Tweet
It didn't take long to get the lesson ready to go in Nearpod. The next class period the two science teachers co-taught the lesson while the literacy coach and I observed. Things didn't go exactly as planned so we made a few tweaks between classes and tried again. The last class of the day went great and our Literacy Coach is a Nearpod convert. She is ready to start using it to make her own lessons.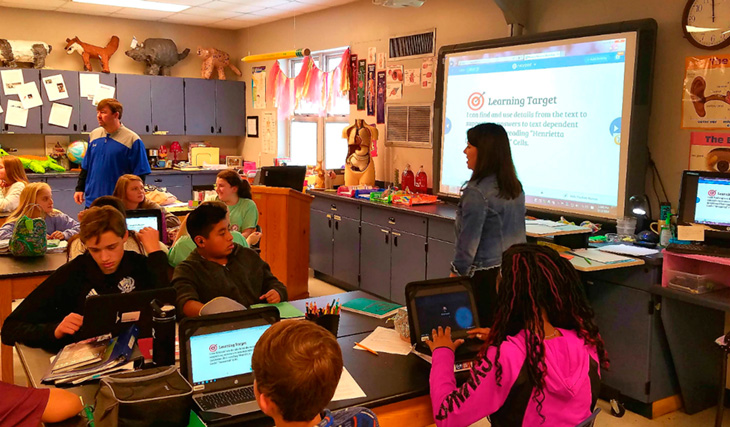 Even though Co-teaching and Nearpod are not two things that you naturally associate with each other, the two can work together to create a fantastic lesson. The ability to have one teacher circulate the room while the other facilitates discussion and runs the Nearpod presentation increases student engagement, improves teacher feedback, and gives each student greater access to the material and teacher assistance. The next time you plan to co-teach with someone think about bringing Nearpod in to help.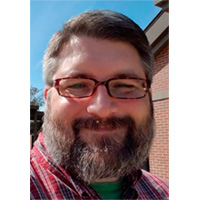 Keith Summerford is an Instructional Technology Coach in Tuscaloosa, Alabama.  He works with teachers and students in Pre-K – 12th grade. He also maintains a website, MrSummerford.com, with resources for students, parents, and teachers. Keith moved into the world of educational technology after teaching middle grades Social Studies for 11 years.