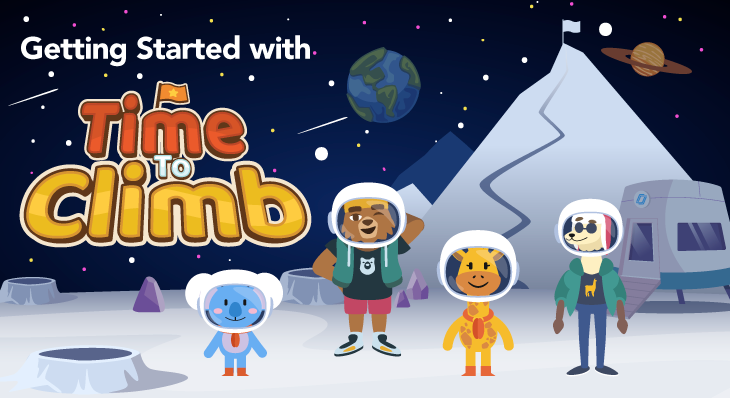 It's Time to Climb!
Nearpod is all about creating engaging and rigorous student experiences. Seeing the rise of games in the classroom, we decided to put on our thinking caps and consult with experts (yes, including students, too!) to create the most engaging gamified quiz out there and make it available to you – for free!
Time to Climb is a highly interactive gamified activity within the Nearpod #StudentEngagement Platform. Students race to the top of the mountain against the clock by answering multiple choice questions. Time to Climb activities are great for bell ringers, learning checks, exit tickets and more. Plus, because it's built within the Nearpod platform, it seamlessly integrates with the rest of your lesson (after all, we hate multi-tab teaching just as much as you do).
Getting started with Time to Climb
1. Download and launch!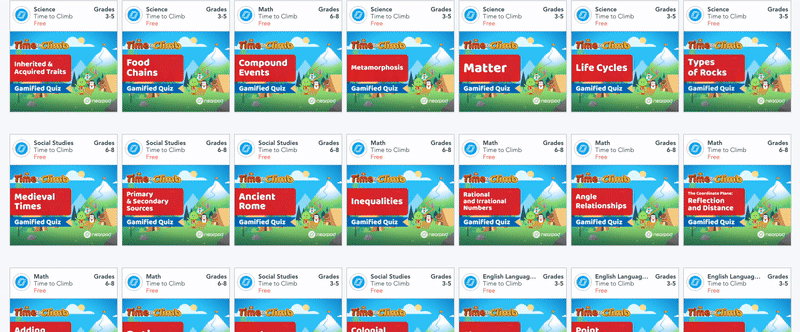 To get you started, we've created this collection of FREE skill-based practice Time to Climb lessons. All you have to do is download the lesson and launch it with your students. These lessons are quick activities to challenge your students in a fun and engaging way while strengthening understanding of ELA, Math, Science, and Social Studies topics across grade levels.
2. Convert your Nearpod quizes!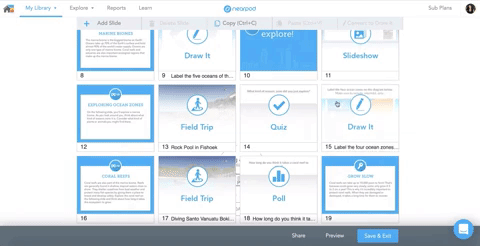 You can convert your existing quizzes into Time to Climb activities. Simply click to edit your lesson, select the quiz you'd like to convert, click "Convert to Time to Climb" at the top right-hand corner, and you're all set!
Please note: Reference media and questions with more than one correct answer will not be transferred. Quizzes with question and answer character lengths that exceed 400 and 100 characters, respectively), and with more than 4 answer choices cannot be converted.
3. Create an activity from scratch!
When creating a new Nearpod lesson or editing an existing lesson, you can add in a Time to Climb activity by creating one from scratch. It's as easy as 1, 2, 3!
Click 'Add Activity'
Click 'Time to Climb'
Customize your Time to Climb activity
You can add up to 50 quiz questions, with 2-4 answer options per question. Questions and answers can support up to 400 and 100 characters, respectively. Don't forget to select the time per question!
With all of these options for a quiz activity, get ready to take student engagement in the classroom to another level!
If you have additional questions, please visit our FAQ page, or reach out to our support team at [email protected].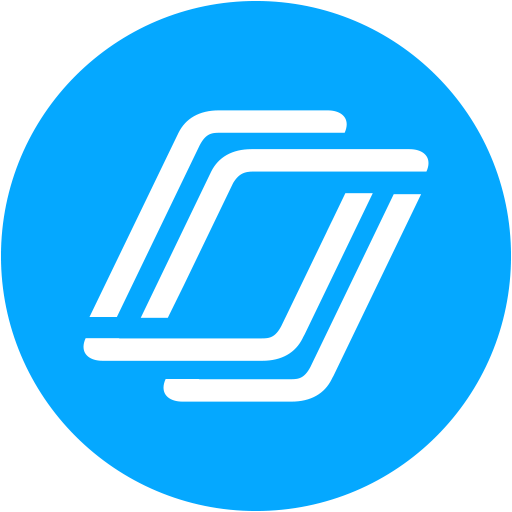 Nearpod's award-winning platform is used by thousands of schools around the globe, transforming classroom engagement.