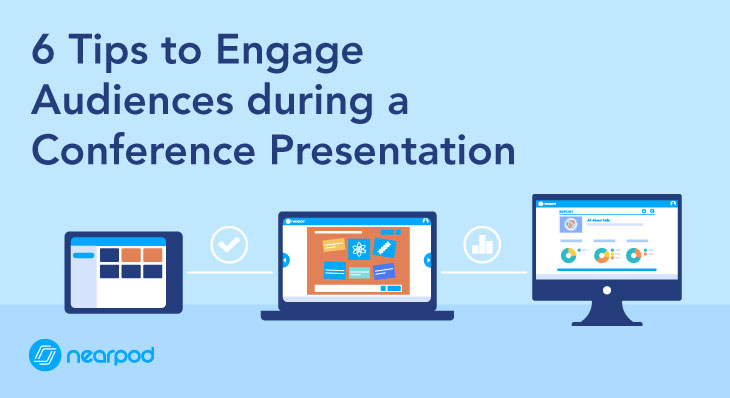 6 Tips to Engage Audiences during a Conference Presentation
Nearpod is a platform originally intended to engage students with interactive activities in the classroom. However, many conference presenters are choosing to use Nearpod to engage their audiences far beyond the classroom. These conference presentation tips will guide you through any conference.
Tips to Engage Audience During any Conference Presentation:
1. Audience Participation:
Value the wisdom from the audience members in the room and dig deeper on a topic. Encourage active participation with interactive features. Ask for opinions, take a vote or gauge how everyone is thinking or feeling using the Nearpod Poll feature. Have them share their visions in a Draw It Activity to encourage creativity. Offer time for reflection and connection to personal experiences in an Open Ended Question.
2. Keep it Interesting
Break up the presentation flow by sprinkling in a video. This establishes a natural break from the facilitator and interrupts the flow of the presentation for fresh perspective. Engage your audience with a short video clip that reinforces your story or explains a concept better than your own words can. This conference presentation tip is a must.
3. Don't Recreate the Wheel
Link timely articles from the internet using the web-share link and cite your sources with a PDF doc. Have a resource site that compliments your presentation? Provide access using the web-link without having to screen shot or re-type.
4. Networking Opportunities
Conference presentations may introduce you to new contacts, potential clients or network connections. Collect data on your participants by linking a Google Form or by accessing the Nearpod Reports for future reference. You can also build your social media following by linking to a live Twitter feed or to your personal websites or social media handles.
5. Easy to Share Resources
Allow the audience to activate Nearpod's student notes so they can take notes during your presentation and have the ability to access all of the important resources when the presentation is over. Provide your participants who were unable to attend a video recording that they can follow along with using a Student-Paced Code.
6. The Unconference
The "Unconference" has become a popular alternative to the conventional powerpoint lecture. Let your audience drive the discussion by integrating a Nearpod Collaborate Board to involve participants actively by posting questions, comments or ideas to the entire group. Audience members can "like" their favorite posts which can help sort and prioritize discussion topics moving forward.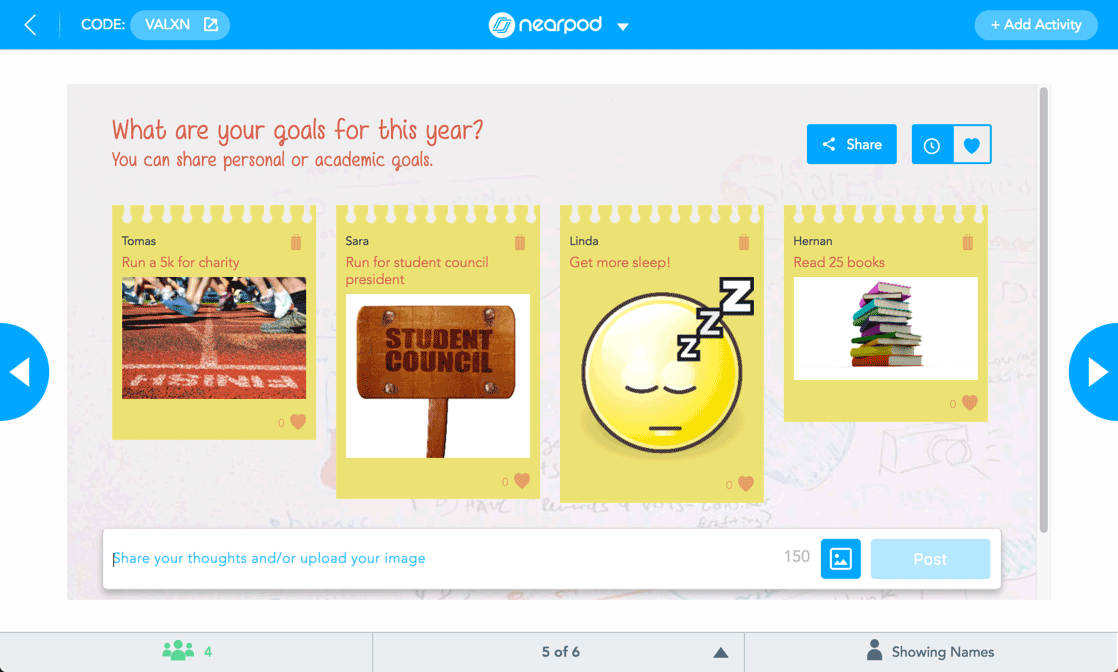 Ready to Transform your next Conference Presentation?
If these conference presentation tips were useful, let us help you! Rock your next session by Nearpodizing your lesson and providing you with a presenter gift bag!
Watch how easy it is to Nearpodize your next presentation!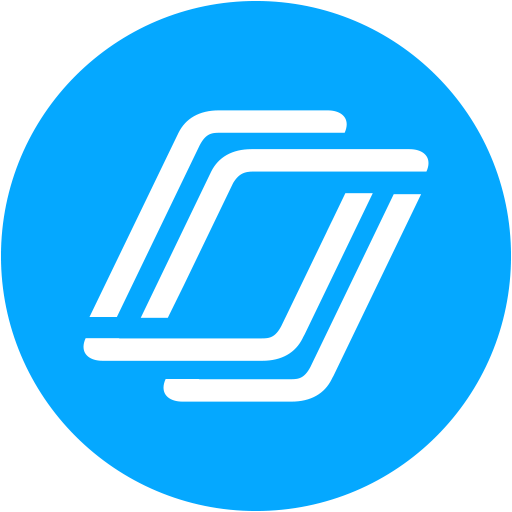 Nearpod's award-winning platform is used by thousands of schools around the globe, transforming classroom engagement.