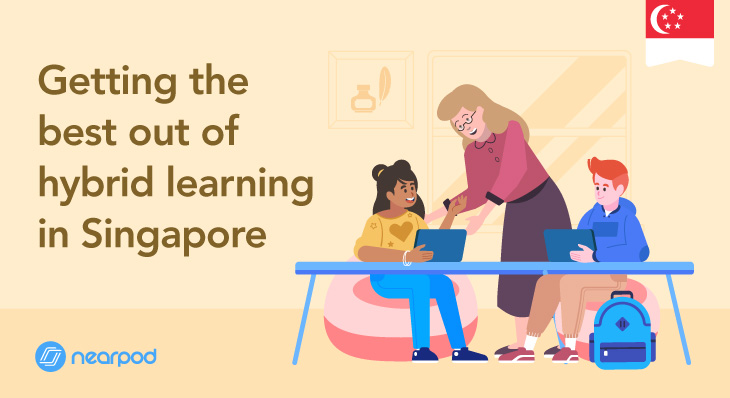 Singapore's move towards hybrid home-based learning
As the aftershocks of the global pandemic ripple on, K-12 students, parents, and teachers in Singapore are adjusting to the reality that hybrid learning is here to stay. Uncertainty over resuming full-time brick-and-mortar lessons is ever-present, as the pandemic reveals more cliff-hangers, sequels, and re-runs than a Netflix series. The opportunities to keep learning are evident, but navigating the models, methodologies, and features of this new paradigm – not to mention the scheduling – can prove challenging for all involved. There are pros and cons to the part-time at school, part-time at home paradigm… Understanding the goals, tools, and techniques that come with the new territory can help students, parents and teachers thrive because of – and not in spite of – the move towards hybrid home-based learning.
Lessons learned from lockdown
Confinement was a time of chaos for parents and educators but many of us also look back on the first global lockdown with a certain fondness and nostalgia. Families spent more time together than they had in years. Education became an experiment based on Zooms, Meets, and ever-scrolling Whatsapp, Dojo, and Telegram groups. Students, teachers, and parents dived in at the deep end together with online learning.
Over a year later, with lockdowns and restrictions still being periodically implemented in Singapore, there are many advantages to the hybrid learning model if we can make it work for us – lower risk of infection, less commuting, less mask time, and less trauma spurred by distancing, especially at times students used to socialize – like at recess.
Responding to students' evolving needs is vital. In late June of this year – in the wake of the nationwide 10-day switch back to online learning to curb the spike in COVID cases, Singapore schools made a bold and internationally-acclaimed move to tackle mental health head-on by implementing classroom therapy sessions in which students (and teachers) were encouraged to share their experiences and issues with lockdown and isolation.
Now, it's time to gather that vital feedback and apply it to our hybrid-learning strategies.
Focusing on digital inclusion and engagement
In the new normal, education revolves around thinking ahead and adapting. Research by Sun Sun Lim, Professor of Communication & Technology at the Singapore University for Technology and Design reveals that digital exclusion has been exacerbated by the pandemic, as our homes and equipment – and even our skills are not always optimized for working and learning. Tensions rise as parents become co-teachers. Lim, a former Parliamentarian, is calling on the government to "make digital inclusion as encompassing as possible.."
Beyond improving Infrastructure and innovation, the onus (and pressure) is on educators to implement a disruption-proof learning system that offers consistency and stability to K-12 students no matter how often COVID-19 installs an update.
With parents often working from home, educators need to provide reliable, easy-to-use tools to keep students engaged and progressing, gear up for the PSLE, follow the curriculum, and most of all to enjoy learning.
Developing a solid hybrid learning strategy
According to the 2021 UNESCO COVID Response Toolkit, successful, meaningful hybrid learning involves a three-step methodology supported by continuous monitoring and adjustment:
1. Understand and Envision: Assess students' needs and capacities
2. Decide and Design: Determine the hybrid learning model
3. Enable and Execute: Operationalize the hybrid learning method for each grade level.
Educators are being called on to think outside and inside of the box: UNESCO asserts that a solid hybrid education strategy relies on a what, when who and how approach: Deciding what educational activities and which subjects should prioritized for in-person or remote learning, figuring out when in-person or remote learning should take place by organizing a shift system, defining who supports person or remote learning by allocating teachers (and parents) shifts and tasks, and determining how we can build capacity to strengthen hybrid learning.
Learning how to do this together
Achieving balance in hybrid learning is one of the hardest tasks for educators – knowing where to draw the line, playing it safe and experimenting boldly, reducing and fully covering the curriculum, and letting students work at their own pace while ensuring they keep up with classes.
But it doesn't have to be daunting. With the right tools and systems in place, teachers can harness the vast capacity of hybrid learning to optimize existing resources, invigorate lessons and give each student the chance to shine. Innovative, tried and tested systems like Nearpod focus on empowering and engaging students to co-design their learning path, by harnessing their contributions and insights and encouraging true interaction and inclusion – something that technology may do better than traditional classroom techniques.
It's clear that hybrid learning is here to stay. Even if and when teachers and students return to school full time, the paradigm has shifted. Hybrid learning tools will continue to offer educators and students the best of both worlds, and deliver opportunities to personalize, democratize and dynamize education, however unprecedented the circumstances.
Want more information about Nearpod?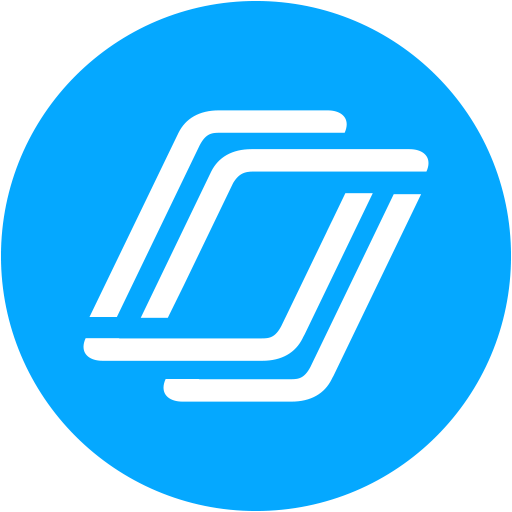 Nearpod's award-winning platform is used by thousands of schools around the globe, transforming classroom engagement.