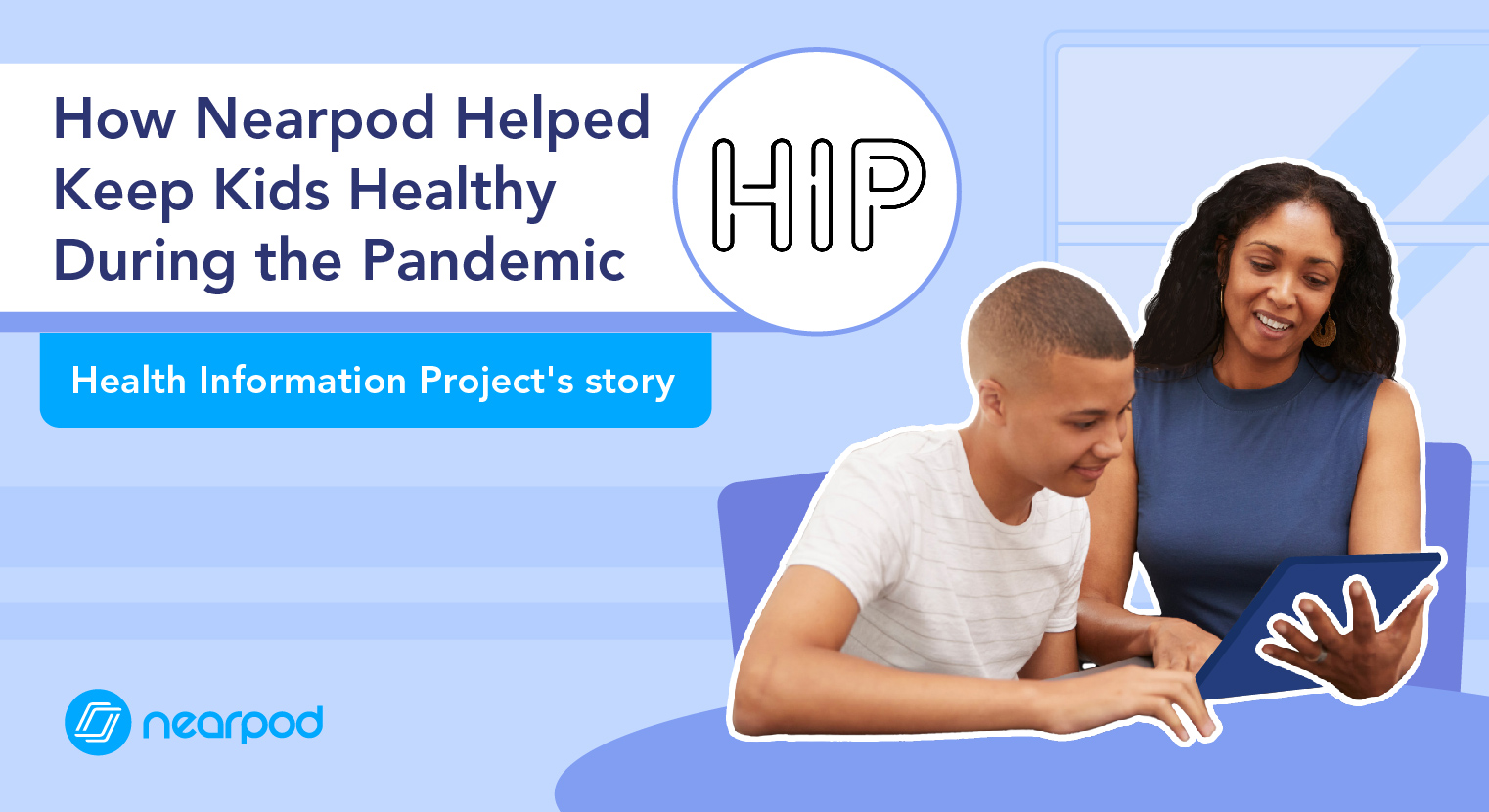 How Nearpod helped keep kids healthy during the pandemic
Health Information Project, HIP, a unique and innovative peer-to-peer health education program, has been revolutionizing high school health education since 2009.
Based in Miami, Florida, HIP has grown to several cities over the past 13 years. Since inception, HIP has trained over 12,500 11th and 12th grade students, who have taught over 260,000 9th grade students, in a comprehensive health education program. One of the strengths of the HIP program is that it allows students to interact with each other, in-person, face-to-face. HIP trains 11th and 12th grade students to be peer educators. These peer educators deliver a science-based program to all 9th grade students, at their own schools. HIP addresses critical health topics teens are facing, such as depression, anxiety, drugs, obesity, suicide, eating disorders, bullying and abuse. The peer-to-peer model creates a space for discussion of relevant health topics and helps to build a sense of belonging and community.
When shifting to distance learning in March 2020, HIP knew it needed to find a virtual alternative to its signature in-person, peer-to-peer teaching program for when school resumed in the fall of 2020.
It was critical for HIP to find a virtual platform that could maintain the intimacy of the classroom setting where students felt safe and comfortable discussing these difficult topics. Nearpod gave HIP the opportunity to maintain the live peer-to-peer instruction while also increasing the interactive capabilities of the lessons.
Nearpod was HIP's answer!
Through the Nearpod platform, HIP was not only able to continue its existing programming (maintaining its 12-year, 100% school retention rate) but it was also able to expand to new schools in Broward County during the 2020-2021 school year.
Nearpod made the HIP sessions more interactive and more engaging for students virtually and enhanced the in-person sessions as well.
As a result of grief, food insecurity, job loss, loneliness, social isolation, and trauma from the pandemic, students needed more support than ever. Because of Nearpod, HIP was able to access students remotely in quarantine who needed to feel connected to their peers and their schools. For many students who were at home, HIP and Nearpod were their only real opportunity during the week to engage with their peers socially and in a conversational, comfortable setting. Many 9th grade students also shared that they appreciate the ability to participate in the class discussions anonymously. A student, who may be too shy to participate verbally, was able to engage more comfortably with Nearpod. Using features such as Collaborate Board, students were easily able to engage in discussion and share both thoughts and experiences. This feature proved invaluable during such a challenging year for students and is a feature that will continue to allow students to participate, even when they are back in the classroom together.
"I like using Nearpod because it creates a more intimate space for students to share their thoughts and feelings without feeling like they would be judged…since their responses are anonymous to the rest of the group. It also makes the content much more interactive, which comes in handy for the visual and hands-on learners."

Sofia, a HIP Peer Health Educator
Because of HIP's partnership with Nearpod, over 2,300 11th and 12th grade students were trained as HIP peer educators and they taught over 45,000 9th grade students during the 2020-2021 school year!
For the 2021-2022 school year, HIP is expanding and will be in over 90 schools across Florida. For more information on the HIP program and to learn how to bring HIP to your school or city, click here.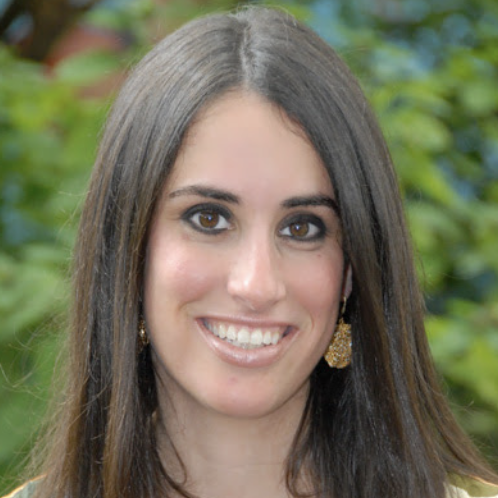 Risa Berrin is Founder/Executive Director of HIP. Risa has spent many years devoted to education, journalism and law. Her community work exposed her to the needs of children in Miami, leading her to create HIP. She attended the University of Michigan and the University of Miami School of Law.