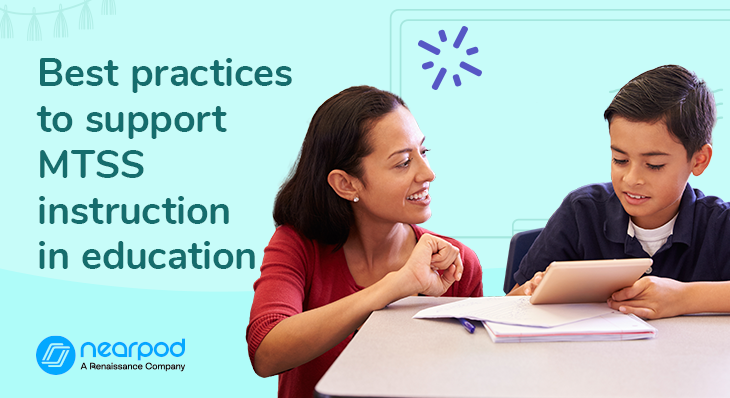 Best practices to support MTSS instruction in education
Multi-Tiered Systems of Support (MTSS) are increasingly becoming a focal point in educational discussions, particularly when it comes to enhancing personalized learning and support. Many districts are turning to this framework for help in identifying and supporting students with diverse learning needs. Let's explore MTSS best practices and how educators can implement these strategies using Nearpod to improve MTSS in education.
Nearpod is an instructional delivery platform that helps educators deliver engaging teaching and learning experiences that drive results. It aligns seamlessly with the Multi-Tiered Systems of Support (MTSS) framework by offering diverse tools and resources that cater to the varying needs of students across all tiers of instruction.
New to Nearpod? Teachers can sign up for free below to access these resources, interactive activities, and engaging lessons. Administrators can schedule a call with an expert to unlock the full power of Nearpod for schools and districts.
What is the Multi-Tiered Systems of Support (MTSS) framework?
MTSS in education stands for Multi-Tiered Systems of Support. It is an evidence-based model of schooling that uses data-driven problem-solving to integrate academic and behavioral instruction and intervention. The integrated instruction and intervention are delivered to students in multiple tiers based on student needs. "Need-driven" decision-making seeks to ensure that district resources reach the appropriate students at the appropriate levels to accelerate ALL students in achievement and social, emotional, and behavioral needs.
What are the four components of MTSS?
The four critical components of an MTSS framework include screening, progress monitoring, multi-level prevention system, and data-based decision-making. Together, these elements form a comprehensive approach to educational practice that aims to ensure academic and behavioral success for all students.
Screening: This involves assessments that are given to all students to identify those who may need additional support.
Progress Monitoring: This involves regular monitoring to assess students' academic and behavioral performance and their response to interventions and instructions.
Multi-Level Prevention System: This involves providing evidence-based intervention plans of varying intensity based on student needs.
Data-Based Decision Making: This involves using data to drive decisions about instruction, movements within the multi-level prevention system, and disability identification (in accordance with state law).
What are the three tiers of instruction in MTSS?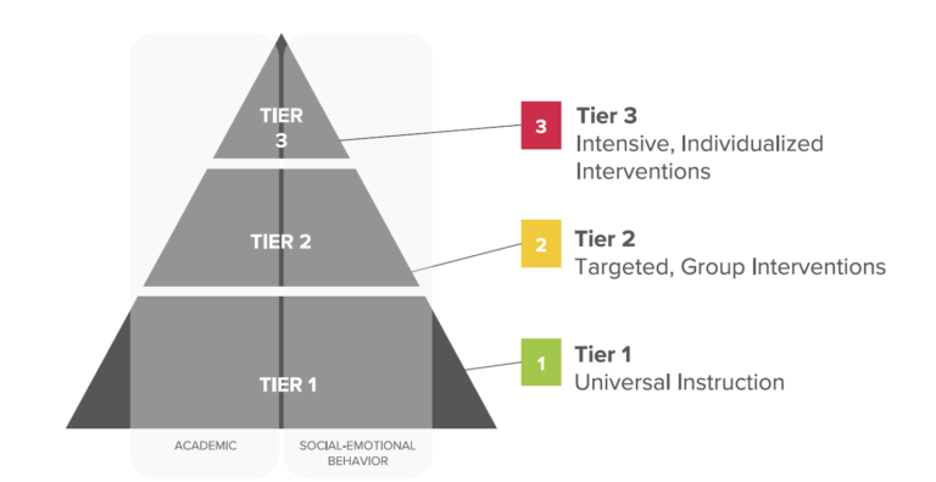 The three tiers of instruction in an MTSS framework are designed to provide escalating levels of support tailored to meet the diverse needs of students.
Tier 1: High-quality classroom instruction, screening, and group interventions
Tier 2: Targeted small group interventions for students who need more support
Tier 3: Intensive individual interventions for students who require more targeted support
Additionally, Tier 1 is always in place for every student, and Tier 2 and Tier 3 are layered on as needed.
How Nearpod supports the implementation of the three tiers of instruction in MTSS
Nearpod is a valuable tool in supporting MTSS best practices. It offers real-time insights into student understanding through formative assessments and dynamic media, which are pivotal in executing the MTSS framework. With the help of Nearpod, educators can tailor their instruction to meet the needs of all students at each tier of the MTSS. With its interactive lessons, real-time assessments, and customizable content, Nearpod supports educators in delivering high-quality, universal instruction (Tier 1), targeted group interventions (Tier 2), and intensive, individualized support (Tier 3).
Tier 1 support: Universal instruction and engagement
Interactive Lessons: Nearpod's interactive lessons can help keep students engaged with their learning. For instance, educators can use Nearpod to facilitate active learning experiences that include quizzes, polls, interactive videos, and gamification activities. This can help maintain student attention, drive participation, and cater to different learning styles.
Additionally, Nearpod's 21st Century Readiness Program lessons are designed with 21st-century skills in mind, incorporating elements such as digital citizenship and social-emotional learning which are essential for supporting the behavioral components of MTSS. By promoting collaboration, communication, and critical thinking, Nearpod helps to establish a positive learning environment that can improve behavioral outcomes and foster a supportive classroom culture.
Real-Time Assessment: Teachers can use Nearpod to conduct live formative assessments to gauge student understanding. This can help ensure that all students are grasping core content, which is crucial at the Tier 1 level, where the goal is to provide high-quality instruction to all students.
Tier 2 support: Targeted group interventions
Small Group Instruction: Educators can create specific lessons for small groups of students who need additional support in certain areas, providing targeted intervention without stigmatizing or isolating these students.
Data-Driven Instruction: Nearpod's ability to provide real-time insights into student progress on specific skills can be used to monitor the effectiveness of Tier 2 interventions. Teachers can use this data to adjust instruction as needed and provide additional support where necessary.
Tier 3 support: Intensive, individualized interventions
Customized Learning Opportunities: Nearpod can be used to create individualized learning opportunities with content tailored to the specific needs of students requiring Tier 3 support. Teachers can design and create Nearpod lessons to meet the individualized intervention needs of students. For students who need more intensive support, Nearpod's interactive capabilities—such as Draw It and Virtual Reality (VR) Field Trips—can be especially beneficial. These features enable students to show their learning in a way that's best for them and that meets their individual learning needs and preferences.
Best practices to support MTSS instruction in education
1. Differentiated instruction
Differentiated instruction tailors teaching to meet the individual needs of students. In the classroom, and for supporting MTSS in education, this might entail offering varied assignments, adapting lessons according to learning styles, and enabling students to demonstrate their understanding in various ways. Nearpod can facilitate this by providing a range of interactive activities and content that cater to diverse learning preferences.
2. Collaborative learning
Collaborative learning involves grouping students to work together toward common goals. This approach encourages the development of critical thinking and social skills. With Nearpod, educators can create collaborative spaces where students can engage with each other and the material in a controlled, digital environment. Nearpod's Collaborate Board enhances this cooperative approach by providing a shared, interactive space that not only deepens understanding through peer-to-peer interaction but also fosters a sense of community and collective learning in the classroom.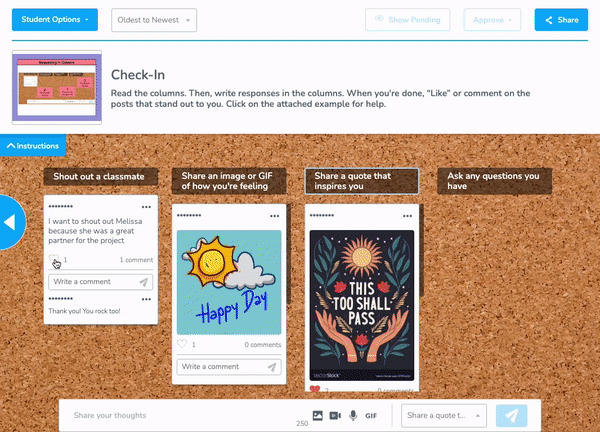 3. Data-informed instruction
Data-informed instruction uses student data to guide teaching and learning strategies to support implementing MTSS in schools. It involves analyzing formative assessment results to identify areas where students need more support. By utilizing Nearpod's instant feedback and reporting capabilities, educators can assess and respond to students' needs promptly during lessons. Nearpod provides teachers access to real-time insights and enables them to make data-driven decisions that can dynamically address the needs of each student, ensuring that instruction is not only responsive but also personalized and effective.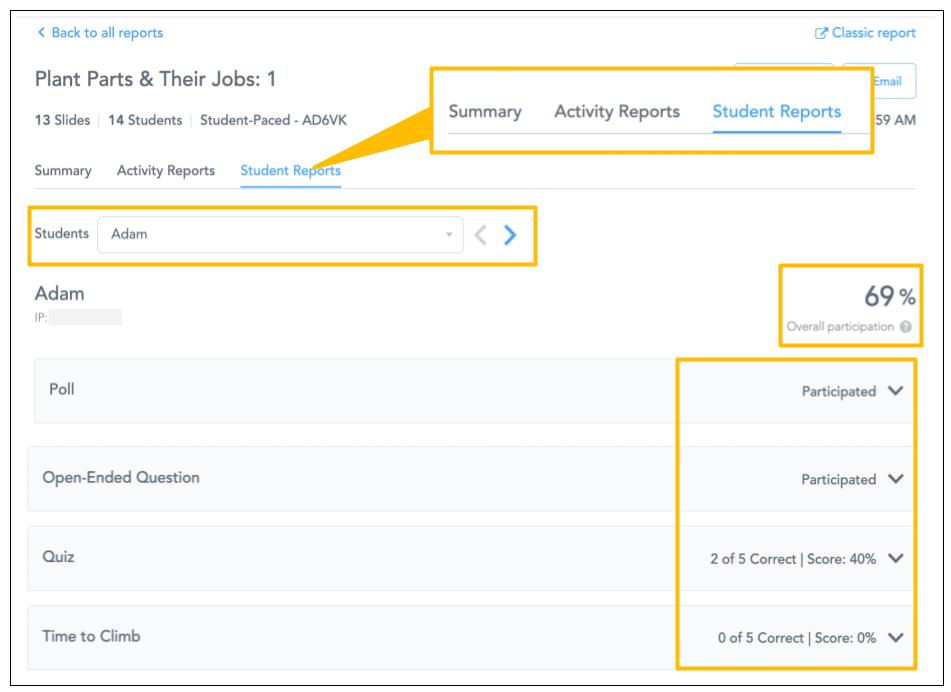 4. Behavioral interventions
MTSS behavioral interventions are strategies used to support students who may have behavioral challenges that affect their learning. These strategies can include clear expectations, positive reinforcement, and structured routines. Incorporating a Nearpod interactive activity at the start of every lesson to encourage students to check in with their emotional needs and feelings can help establish a routine and build a positive learning environment. Consider using Nearpod tools such as Time to Climb and Collaborate Boards to motivate and engage students in positive ways.
5. Family engagement
Engaging families in the MTSS process is critical. It ensures that interventions are supported at home and that there is a consistent approach to student learning. We encourage teachers to provide families with information explaining the power of Nearpod and how they will use Nearpod's tools and resources in their classroom instruction.
Start using Nearpod to support MTSS instruction
Implementing these Multi-Tiered Systems of Support examples effectively in education requires a commitment to structured support, data-driven instruction, and a willingness to adapt and respond to the individual needs of students. Nearpod strives to see and support every student, offering tools and features that align with MTSS best practices. By leveraging these resources, educators can ensure a more inclusive and effective educational environment for all students.
New to Nearpod? Teachers can sign up for free below to access these resources, interactive activities, and engaging lessons. Administrators can schedule a call with an expert to unlock the full power of Nearpod for schools and districts.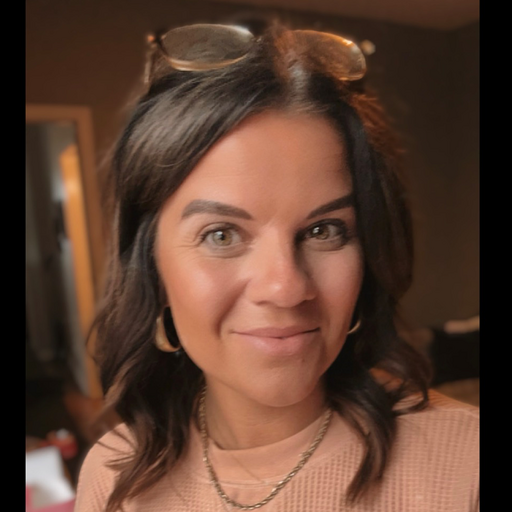 Bridget McKnight is a Product Marketing Manager at Nearpod.