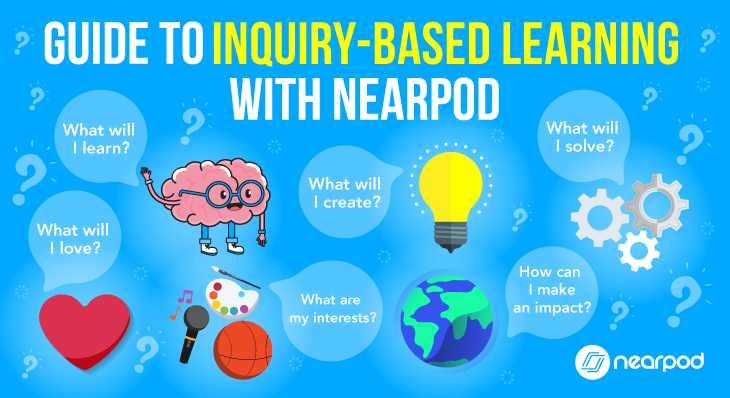 Guide to Inquiry-Based Learning with Nearpod
Inquiry-based instruction focuses on student choice and curiosity. It is more than just research, it is engaged investigation into interesting and authentic topics. The main element of inquiry is student choice. Students are not told what they should research and how they should research it. They are given a broad topic, like the Civil War, and told to find something that interests them, create a research question, research an answer, and present it.
The role of the teacher is to guide students through the process. Nearpod is great for this.
[click_to_tweet tweet="Inquiry-based instruction focuses on student choice and curiosity. #Nearpod is great for this!" quote="Inquiry-based instruction focuses on student choice and curiosity. #Nearpod is great for this!"]
Picking a Topic:
The students must first have an idea of what sort of topics are available to them. The teacher can guide the students through this process by giving them a choice on which Nearpod they want to use. For example, if students are engaged in inquiry about the Civil War, the teacher can present a few different Nearpod presentations to students (important leaders, battles, slavery, strategies, etc.), allowing students to choose which presentation they want to work through.
The first helpful application is the Student-paced feature. This feature allows the students to move through the presentation at their own pace. Students choose with of the presentations they want, and then they get started.
At the end of the presentation, the teacher can include an open-ended question that asks the students to pick a more specific topic (if students chose important leader presentation, by the end, maybe they have picked Lincoln).
The teacher could also use Collaborate to encourage discussion. Students could post what their question will be and receive feedback from the peers. Inquiry-based instruction needs peer engagement about topics
Research the Topic:
Once students pick their topic they must research it. The teacher can design a self-paced presentation that helps them through the process. Each slide can be a different task. The presentation can include:
-Web pages with good research sites (reliable sources)
-A link to the students Google Drive so they can load sources they find, or take notes
-Open-ended questions that ask students to write about the sources they find
-PDFs of a teacher or student examples of writing and research
-Poll Questions that check to see how students are doing with the process
-Great opportunity to use the "On the Fly" Feature
This step is the most challenging for students and requires the most teacher guidance.  Formative Assessments made available through Nearpod (polls, open-ended questions, etc.) can make it much easier.
Presenting the Topic:
Inquiry-based instruction challenges students to learn about something that interests them, and then take it a step further to teach their peers about what they learned. Nearpod can be great for this as well. After the students write their research paper, the teacher can create a PDF and transport it into a Nearpod.
Next, students can move through the presentation at their own pace, reading the papers written by their peers.
Finally, the teacher can create a quiz or an open-ended question section at the end that asks the students about what was in the papers or what they learned. This will ensure students not only read the papers but that the papers taught the students what it was supposed to.
The Aftermath:
It is important for students to learn from the inquiry process itself.
What worked and did not work?
What did they find most challenging?
What would they do differently next time?
A Collaborate can be great for this. It gives the teacher some insight into the concerns and challenges for the students and lets the students receive feedback from their peers.
Nearpod Lessons:
Nearpod has tons of K-12 lessons perfect for inquiry-based learning. Here are a few of my favorites:
How do you use Nearpod with inquiry-based-learning?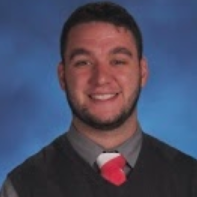 Will teaches 8th Grade Social Studies at Williams Middle School in Longmeadow, MA. He believes in authentic, practical instruction with an emphasis on the student's academic and social-emotional needs.