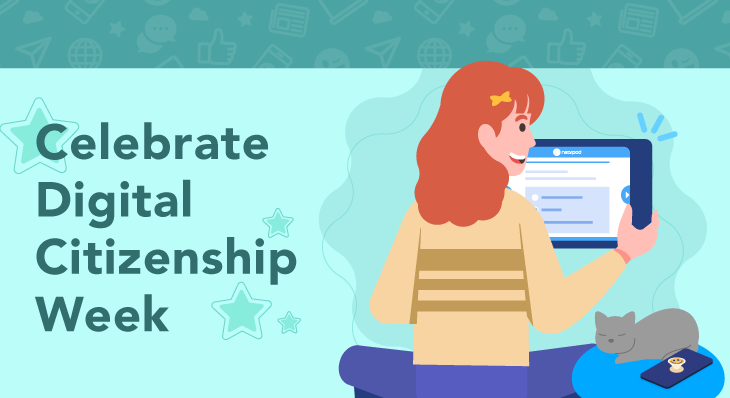 Free lessons for Digital Citizenship Week
What is Digital Citizenship Week?
Every year, the third week of October is coined Digital Citizenship Week. Teachers use this time to teach about digital citizenship and support students in developing the skills they need to use devices safely, ethically, and effectively.
With more people spending time online due to COVID-19 and the 2020 presidential election around the corner, supporting students in developing future-ready skills like media literacy, keyboarding, and meditation seem even more relevant this year.
Free lessons for Digital Citizenship Week
Nearpod and Flocabulary have curated free resources for you for Digital Citizenship Week. You can use these whether you are teaching virtually, hybrid, or in-person.
There is also a helpful PDF below that you can download and share with your teacher friends! Here's what we have planned.
Tweet a picture of your classroom (virtual or in-person) using these lessons with hashtag #DigCitwithNearpod!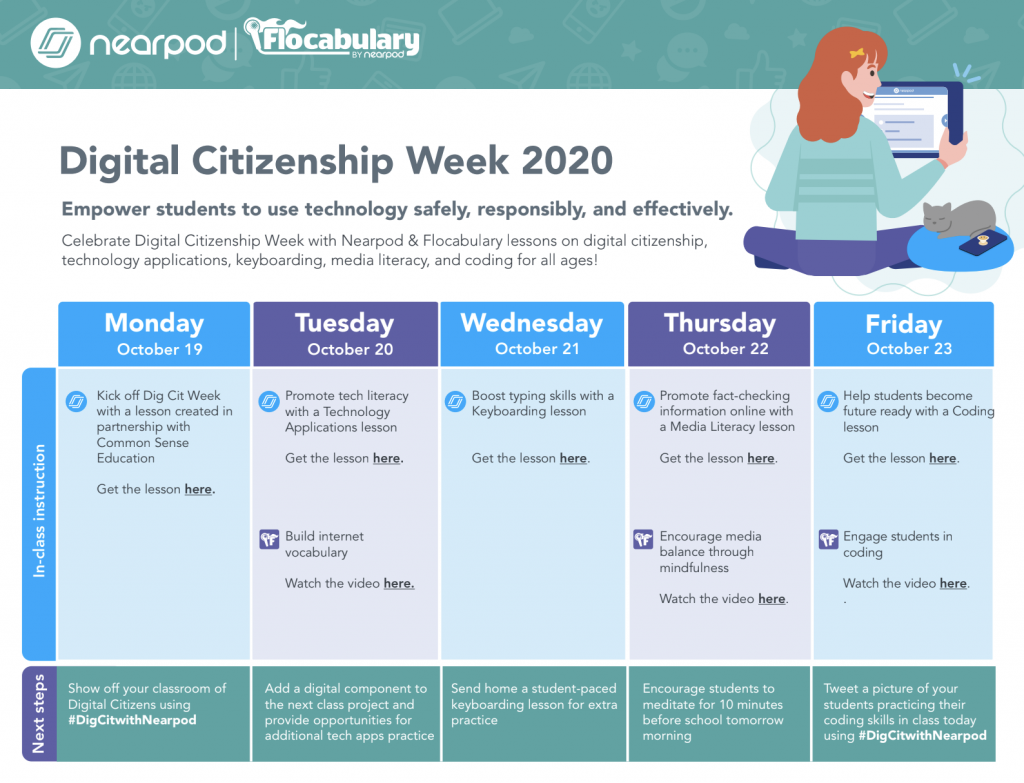 Day 1: Introduction to digital citizenship
Nearpod
Start the week off by building awareness with a Digital Citizenship lesson on cyberbullying, online communication, or developing a digital footprint. Best part? These lessons are built in partnership with Common Sense Education!
Day 2: Navigate tech applications & the internet
Nearpod
The truth is that rapid advancements are eliminating traditional jobs from the market at an escalating pace. Prepare students to use technology effectively by teaching a Technology Applications lesson.
Day 3: Boost keyboarding skills
Nearpod
Can your students type 65 words per minute? Boost typing skills with a Keyboarding lesson. You can even send home a Student-Paced keyboarding lesson for students to practice on their own time.
Day 4: Balance media literacy and mindfulness
Nearpod
Our students are growing up in a time where even traditional media sources can publish stories without definitively verifying the information. And once something is online, viewed, and shared, it's hard to rescind. Promote fact-checking information online with a Media Literacy lesson.
Flocabulary
Mindfulness is a practice and state of mind that involves noticing your thoughts and bodily sensations. Studies have shown that it can help increase focus, manage stress, and avoid conflict. Play this Flocabulary video, Mindfulness & Meditation to incorporate life balance.
Day 5: Coding and problem solving
Nearpod
Allow students to develop 21st-century skills like problem solving and algorithms, computer programming basics, modeling, and simulations with a Coding lesson built in partnership with Code Monkey!
Flocabulary
Take it further with Flocabulary's video Top 10 Reasons to Code while providing an introduction to computer programming. In the video, students will learn about the different types of work computer programmers do and some of the perks of a career in coding.
Free Digital Citizenship posters!
Download these FREE digital citizenship posters to hang in your remote classroom, grade level hallway or teacher's lounge. Also, If you have student devices, you can also use these posters as a tablet background to remind your students to be productive members of the online community, for all those times we aren't watching.
What to do when the week is over:
Continue the conversation about Digital Citizenship beyond this week. Nearpod has Digital Citizenship and Literacy supplemental curriculum to support instruction in computer science including digital citizenship, coding, applications of technology, and media literacy.
Reminder: Tweet a picture of your classroom using these lessons with hashtag #DigCitwithNearpod!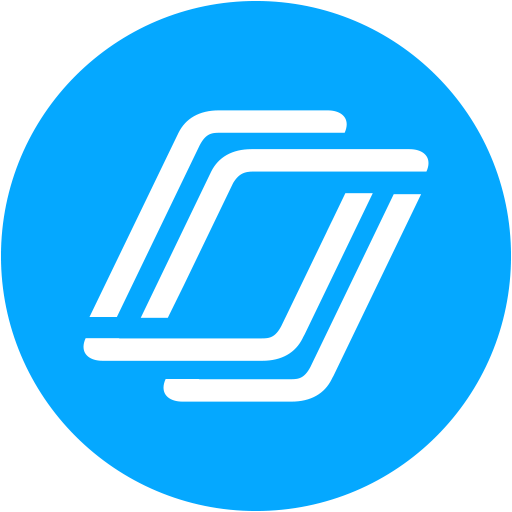 Nearpod's award-winning platform is used by thousands of schools around the globe, transforming classroom engagement.