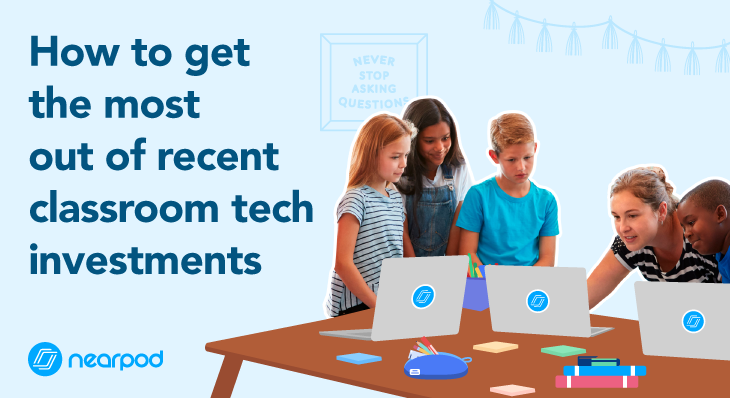 How to get the most out of recent classroom tech investments
We know educators are overwhelmed with the number of choices available to build and deliver a great lesson when it comes to maximizing new technology. Teachers want to reduce time and money spent, but maximize student engagement and academic success at the same time. Recent classroom tech investments can help teachers deliver great lessons and foster student engagement at the same time with Nearpod.
Make any lesson – slides, videos, or activities – interactive within one platform
Think about how many tech tools you've used in the recent past and what those tools are. Over the last year you might have explored creating interactive slides, tried out formative assessment tech tools, and created interactive videos to keep students engaged from wherever they were at.

Using all these different solutions meant finding time to teach them and go over them with fellow educators, learn and master them yourself, manage multiple logins, and even multiple logins for all students. We know that every minute in the classroom is valuable and logging in and out of different platforms and managing tech for students can take away needed time.
With Nearpod everything you need is all in one platform. Teachers can take any slides they already have, videos they've used before, or other PDFs and upload and make them interactive in a matter of minutes. If you don't love the things you've been using, you can go through thousands of K-12 standards-aligned lessons in the Nearpod lesson library, which are premade and come from trusted educational publishers you might already be using or familiar with.
After finding content you love or using what you have, you can take it to the next level with interactive video and formative assessments or activities. Interactive video gives teachers the ability to add stopping points into their favorite videos and add multiple choice questions and open-ended questions at any point to check student understanding. With our interactive formative assessments and activities teachers can take the PDFs they love, or questions from their core curriculum and make them interactive, keeping students engaged while also hearing from every student on every question.
Teachers can get started quickly with Nearpod in 3 easy ways:
Use a premade K-12 standards-aligned lesson from one of our over 35 trusted educational publishers. No need to create your own, just give a Nearpod lesson a try for any subject area.
Use one of Nearpod's premade lessons and customize it with content you already have. Add a lesson you love to your library, upload your own PDFs, Youtube videos, or swap out questions and answers to match your curriculum in just a few minutes.
Nearpodize your own content and start building your own library. Take PowerPoints, Google Slides, Youtube videos, PDFs, and your favorite core curriculum resources and upload all of them into Nearpod. Add a few formative assessments with time to spare. Once teachers and their students experience a Nearpod lesson, they won't want to teach without it.
Save time and keep things simple for you and your students
Nearpod turbocharges learning, but it also saves teachers time. Instead of using resources from numerous places, all of those resources can be brought into Nearpod and then added to with all of Nearpod's signature interactive features and media.
In addition to interactive video, formative assessments, and the ability to upload tools and content you already love, you can also add in rich media like virtual reality field trips, 3D models, PhET simulations and more. Nearpod empowers teachers in any setting, with any lesson for any subject.
With Nearpod, teachers won't have to spend valuable time setting up numerous logins and passwords, tracking them for students, or managing student tech. Instead they can focus on meeting students where they're at to reteach, differentiate, or enrich their learning experiences with one-on-one support or small group learning.
Invest money in your most precious resource – time – into one solution
Now more than ever, teachers have access to technology in their classrooms. With Nearpod you'll get gamified learning, formative assessments, presentation software, a video platform, student creativity and creation tools, supplemental content, and more. Nearpod will make it easier to add formative assessments and rich multimedia into a single link, reducing time and budget investments or the need for multiple tech solutions. Teachers will save time and simplify lesson creation by integrating the best features of their favorite platforms into one single solution.
With Nearpod, schools and districts, or teachers, can spend money on one tech solution to support all of their interactive lesson creation and delivery needs in the classroom.
We know teachers are ready to return to the classroom and streamline their tech use into one platform that will save you and your students time. Teaching can be overwhelming as we transition back to the classroom between social and emotional learning and meeting students where they're at with academics. With Nearpod, tech won't have to add to that overwhelm and can make that shift easier than ever.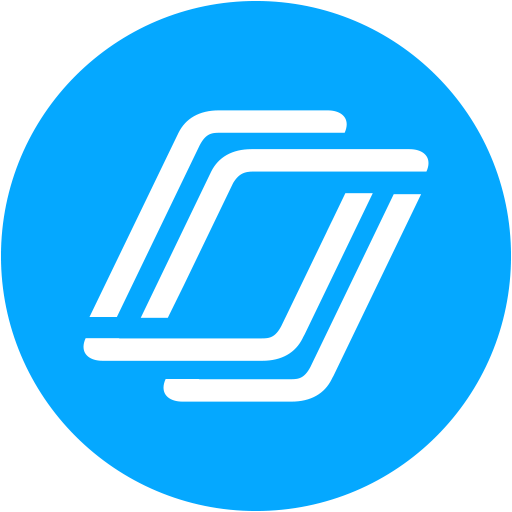 Nearpod's award-winning platform is used by thousands of schools around the globe, transforming classroom engagement.