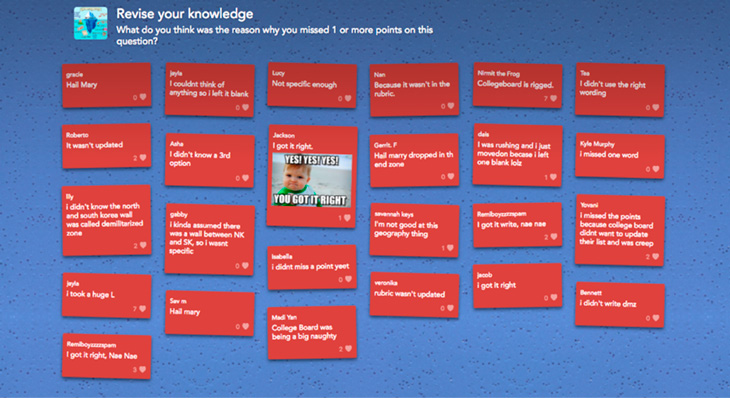 Exemplary Formal Observation: A Teacher's Testimonial
This post was written by Sarah Ray, a teacher at Palm Beach Schools in Florida. In 2018 she was selected as Palm Beach County's Teacher of the Year. There are 12,500 teachers in her district.
Meet Sarah…
I am lucky enough to be able to follow my passion in the classroom for almost 10 years! I have taught our history's stories to high schoolers through direct and student-centered instruction models, while always trying to find more effective ways to measure student mastery. Throughout my career I have been through numerous "trends" in education and have sat through countless trainings on how certain strategies were the most effective in student engagement and understanding of complex standards. Nearpod is a great tool to use in the classroom to get direct-specific feedback from the kids in real-time using the latest technologies and district-directed strategies. The platform is amazing for student engagement, teacher guided lessons, and the administrator who observes you!
Why I Switched to Nearpod…
One of the biggest hurdles when it comes to formal observations in my discipline is to prove 100% student monitoring of a specific learning strategy. For instance, one year I chose to show proficiency in having my students identify similarities and differences. Many teachers (and I also did this) would create a graphic organizer for the students to complete comparing 2 qualities and then collect them at the end of the class during an observation. Maybe later that day during your planning you will skim over them for any misunderstandings or gaps in knowledge, then revisit it when you see the class again. Now for the difficult aspect, while my administrator is in the room for 20 minutes I need to prove that 100% of all of my students compared and contrasted the 2 qualities correctly and I fixed any misunderstandings WHILE the administrator is present. How can you do that in 20 minutes when you have 30+ students? Well, Nearpod has a great feature where you can embed a Venn Diagram PDF and students can complete it and submit it to you in real-time under 10 minutes. So, as you are getting submissions you can fix student understanding while your admin is in the room, you went from an "Applying" teacher to an "Innovator"!
Looking to integrate #edtech during your next teacher observation? Learn how @pbcsd Teacher of the Year, Sarah Ray received a perfect score using, #Nearpod!
Click To Tweet
During my Observation…
Nearpod is a great way to incorporate any new "trends" in education because of the multitude of tools that you can incorporate with Nearpod. This year I focused on revising knowledge and was able to get an exceptional observation using many of the features in the program. I teach an AP course and the students were revising their knowledge on Free-Response Questions. I created a presentation using Nearpod, broke down the question and embedded the rubrics into the platform. Students were able to revise their writing using the Open-Ended question feature, then I used the Collaboration Boards for the students to identify their corrections and share with the class, students enjoy the anonymity of this activity so you get honest feedback. With both of these features, I was able to achieve 100% monitoring of the desired effect of students revising their own knowledge of a standard.
How my Administrator Participated…
The best part was that I set my administrator up with a laptop with the teacher view on and they saw in real-time students revising their own knowledge and growth of the student's understanding of the standard every minute during the observation. I was also seeing the same thing so I could correct student errors in understanding as they were happening.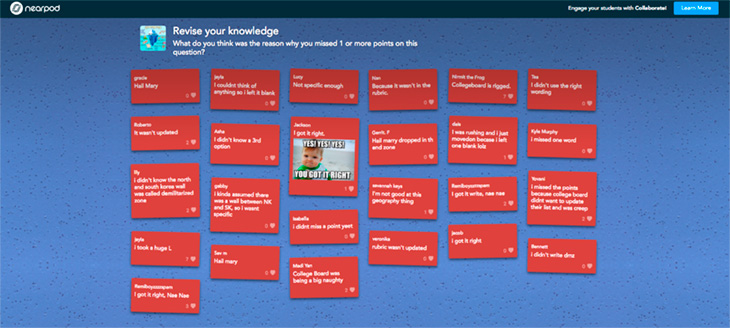 Every student in my class of 28 was on task, engaged, and learning.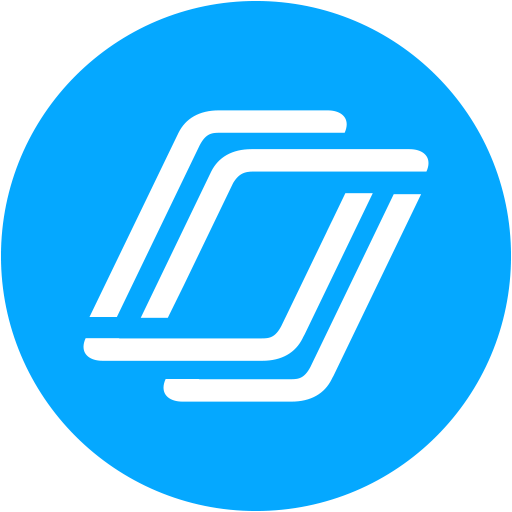 Nearpod's award-winning platform is used by thousands of schools around the globe, transforming classroom engagement.