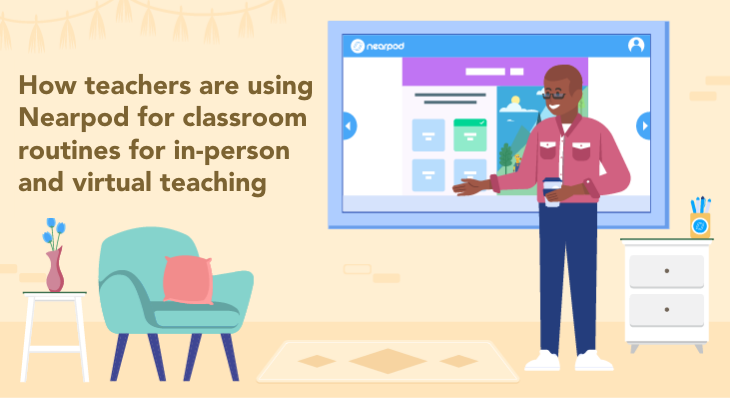 How teachers are using Nearpod for classroom routines for in-person and virtual teaching
Classroom routines are at the heart of every classroom. During one of Nearpod's weekly Twitter chats, teachers came together to share how they're using Nearpod for classroom routines for virtual and in-person teaching. Check out their responses below!
1. Why are classroom routines important now more than ever?
2. What classroom management routines will you introduce?
3. What routines during will you begin using?
4. How can we incorporate SEL through class routines?
5. How can Nearpod or Flocabulary's features & lessons support classroom routines?
6. What advice would you give somebody struggling with technology & class routines?
Want to participate in the next #NearpodChat?
Interested in attending the next #NearpodChat but unsure how? Read this post to learn how to join in on the conversation next Wednesday at 8pm ET!
Want more information and free lessons about classroom routines?
Click the images below to read more about classroom routines!