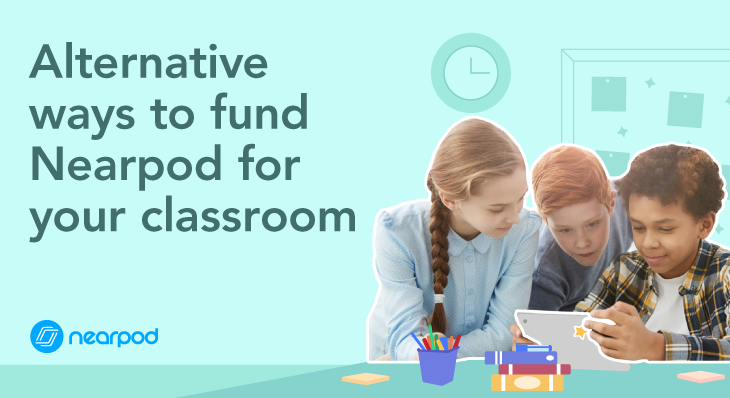 Alternative ways to Fund Nearpod for your Classroom
It's no secret that in addition to extra time and energy given while teaching, teachers spend hundreds of dollars to keep classrooms lively, techy and current. That's why Nearpod has partnered with Donors Choose so you can request Nearpod and Flocabulary resources with just a few clicks – and have these ready to go for your classroom. Here is an alternative way to fund Nearpod or Flocabulary for your Classroom.
Donors choose
A seamless integration allows you to select Nearpod and Flocabulary licenses directly in Donors Choose. Watch this video to see how easy it is!
Notice that you need to click supplies, and then find the licenses at AKJ Education. Search for Nearpod, and you'll see all of the resources available – including Nearpod Gold & Platinum, and Flocabulary Lite.
#ISeeMe campaign
Earlier this year, DonorsChoose.org launched #ISeeme. This is a campaign that aims to support funding projects that seek classroom materials that contain cultural diversity because it helps students see themselves in what they are learning. Different donors are matching every project that is created on DonorsChoose.org.
ClassWallet
ClassWallet is designed to be a flexible platform that empowers teachers with authority on classroom budget decisions. Nearpod is available on ClassWallet as one of their vendors. Learn more about using ClassWallet to fund Nearpod for your classroom.
Fund Nearpod with these tips
1. Share how these resources stand out
Nearpod is more than a student engagement platform that brings your students to the 21st century. The content found at Nearpod and Flocabulary is a clear differentiator. Here are ways to share about this in your project:
Nearpod Platinum
Add the Ethnic Studies bundle to your project (Donors Choose only). These lessons uncover untold narratives to build a diverse, more complete picture of history. Help students see themselves in the history they're learning with inclusive, culturally relevant primary and secondary sources. This bundle addresses equity and diversity in social studies instruction.
Access culturally relevant holiday lessons and provide a more inclusive approach to all holidays during the school year. Example of lessons: Diwali, Norwuz and Yom Kippur.
Flocabulary Lite:
Representation matters, whether it's in a big Hollywood blockbuster or a classroom. Flocabulary's videos show students around the world of different ages, ethnicities, abilities and genders.
Student engagement and cultural relevance – Students aren't learning to their full potential unless they're emotionally engaged with the content. With that in mind, Flocabulary creates high-interest hip-hop songs that appeal to students' interests and provide an opportunity to create a positive emotional connection in the classroom. Because of the popularity of hip-hop music among all types of students, students of all backgrounds find our programs motivating and engaging. The inclusion of hip-hop music as a learning tool in the classroom is one way to help students recognize that they already possess many capabilities that can be used to develop positive identities (Berry, 1994; Sullivan, 2003).
2. Call out multi-sensory learning
Multi-sensory teaching isn't just limited to reading and listening. Every lesson won't use all of a child's senses (taste, smell, touch, sight, hearing and movement). But in most multi-sensory lessons, students engage with the material in more than one way.
Nearpod's interactive activities and dynamic media is multi-sensory learning. Students can watch a video or read text. They can respond to a question in a way that plays off their strength – drawing, writing or adding an image via Google Safe Search. Gamification, simulations, 3D images and virtual reality are built into the lesson.
Flocabulary's unique approach combines songs, reading passages and exercises to create a multi-sensory learning environment. The use of music and rhyming text as a supplement to reading has been shown to increase acquisition and retention of academic content (Wolfe and Horn, 1993; Wallace, 1994).
3. Always have a project up
Every once in awhile, a company will flash fund Donors Choose. You don't want to miss out on an opportunity to have your project funded because you put off writing the description. Draft your next project so that when the one you currently have up gets funded, you can easily add.
4. Share on social media
Here's a tip before the tip — please do not spam your audience like you're in a pyramid scheme. However, it definitely helps to share every so often, especially when you're almost funded! I only need $78 to finish this project!" sounds better than "Only $683 more to go!".
🌟🌟We just got a #DonorsChoose schoolwide @Flocabulary project funded. Now we hope to get @Nearpod for our students! Please help us spread the word! All donations doubled with #Google match! Check out our project! Rt? ❤️🌟🌟https://t.co/J53iBO8zCd pic.twitter.com/XNtIe2clbo

— Julie Ahern (@teacherwaukegan) June 29, 2019
What's next?
Now that these tips and information are fresh in your mind, its time to head to DonorsChoose or your favorite crowdfunding site so you can begin the school year with Nearpod and Flocabulary. We hope these tips help you get funded!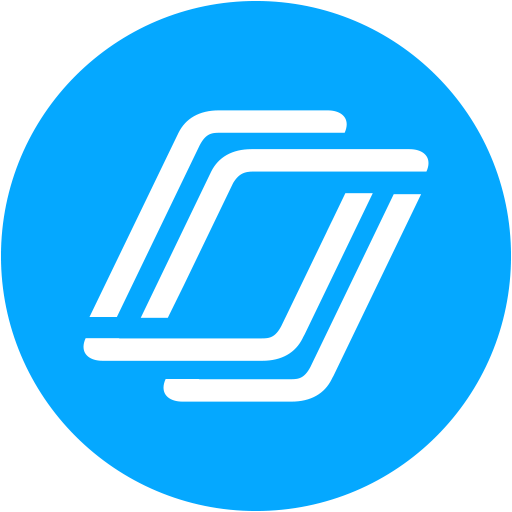 Nearpod's award-winning platform is used by thousands of schools around the globe, transforming classroom engagement.