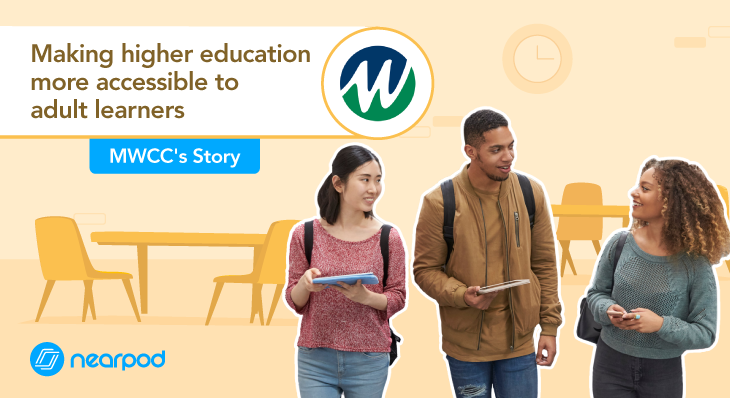 Making higher education more accessible to adult learners
Adult learners in higher education are faced with challenges that differ from the traditional, younger student. An adult learner is typically someone in their late twenties or older and has been out of the classroom setting for some time. External factors make it challenging for adult learners to continue their education to advance their careers. These challenges most likely involve having to balance a job and family life at the same time. Colleges and universities are aware that this population of students operate on a different schedule than the traditional college student. As the ever increasing need for more adults in the workforce continues to grow, these institutions are looking for ways to adapt their courses to better accommodate adult learners.
We know that there are many benefits to integrating educational technology into curriculum and that these benefits extend to both teacher and student. One of the most well-known benefits of educational technology is that it helps instructors to differentiate instruction to multiple types of learning styles while also offering the ability to quickly assess student understanding. However, another major benefit of educational technology is that it also allows the classroom to be anywhere. Having the flexibility to learn when and where it is convenient is something that is becoming increasingly important for adult learners.
Integrating educational technology into curricula helps institutions adapt to the needs of their students while benefiting both the teacher and student. Educational technology, like Nearpod, allows the classroom to exist anywhere and on any schedule. The flexibility of learning when and where convenient allows students to better manage their schedules and opens the door to those who cannot commit to a regularly scheduled in-person class. Additionally, educational technology makes it easier to tailor a course to multiple types of learning styles. Instructors receive real-time insights into student understanding for the entire class, not just the ones willing to speak in front of the class.
"We were able to decrease face to face time but increase the intensity of learning without being in the physical classroom."
Dr. Adam Duggan, Dean of Adult Education and Training Services at Mount Wachusett Community College, recognizes the challenges that adult learners at his college face. His commitment to making education accessible to all types of learners is one of the reasons Nearpod appealed to him. After learning about Nearpod, he realized the benefits that adult learners would have by giving them the opportunity to learn from anywhere—not just in the physical classroom. Nicholas Colello, Associate Director of Adult Education and Training Services, also saw the advantages to integrating the Nearpod platform into their courses. Many of their students work part- or full-time jobs and find it challenging to attend class on a consistent basis.
"Nearpod has allowed us to take a much more creative approach to all of our classes."
Mount Wachusetts Community College's diverse group of students have many different needs, ranging from learning to speak English to earning a certification or degree for a career. Dr. Duggan noted that Nearpod has simplified their ability to adapt curriculum to meet the needs of their students. When the college started to look for technological options in 2016, they were introduced to Nearpod by instructors who also taught in K-12 classrooms. The ability to customize lessons to best fit the needs of their students was extremely appealing. Since many of their students are on time constraints, being able to combine lessons and content allows them to maximize learning in a shorter period of time. One of the ways they do this is by combining courses required for a career with English language development content. Nearpod's integration with Google Slides makes lesson customization easy. By combining content, students are able to study the skills they need for their future job while also working on their reading, writing, speaking, and listening skills at the same time. Nearpod's partnerships with publishers such as Quill, have also helped to strengthen their students' English development.
Dr. Duggan and Mr. Colello both believe that Nearpod has allowed them to meet the many different learning needs of their students. The Nearpod platform allows them to capture student understanding for both formal and informal assessment. The Collaborate Board feature has been an extremely useful tool in engaging classroom discussion. Students who generally shied away from speaking during class were more likely to participate in discussion because they could respond anonymously. This was especially true with their English as a second language students.
Dr. Duggan attributes Nearpod as one of the reasons their students were still able to achieve success in their areas of study when COVID-19 shut down their classrooms. Having instructors and students who were already comfortable using Nearpod made the transition to remote learning easier. The shift to remote learning was so successful that instructors are planning to offer remote learning through Nearpod indefinitely. While some Mount Wachusetts Community College students may still want to attend class in person, instructors recognize that the majority of their students will benefit from being offered a HyFlex learning environment.
"Nearpod is just as effective outside the classroom as it is inside the classroom."
Mount Wachusetts Community College also uses Nearpod to gain funding for their programs. In order to receive funding, the college must show that students regularly attend class and track their seat time. Nearpod's reporting features allow instructors to easily track student usage and attendance.
Nearpod allows adult learners to further their career goals while getting the flexibility they need to balance both their professional and personal lives.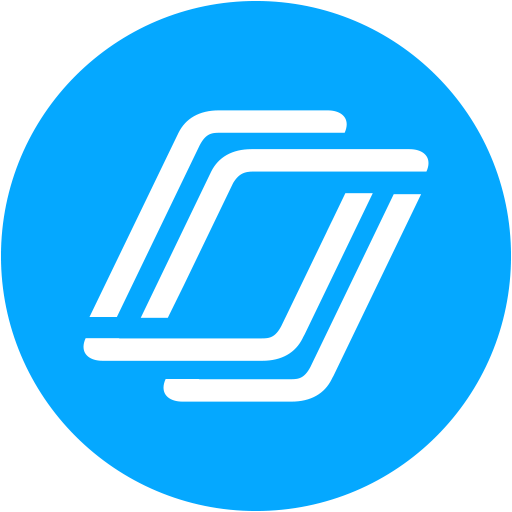 Nearpod's award-winning platform is used by thousands of schools around the globe, transforming classroom engagement.