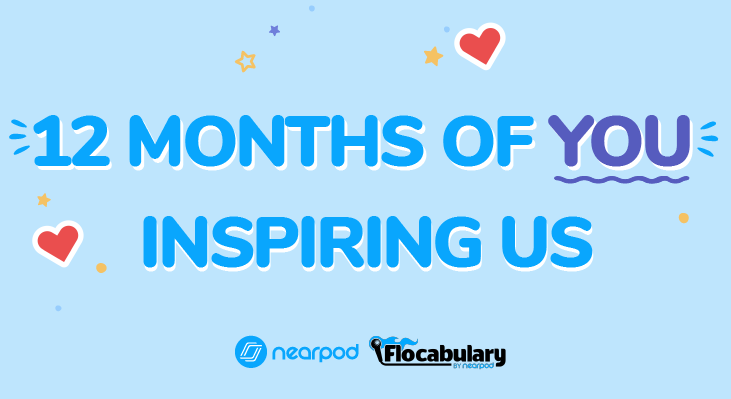 An ode to 12 months of you inspiring us!
As the new year approaches, join us as we reflect on moments where you, our teacher community, inspired us in 2022.
We could not do what we do at Nearpod and Flocabulary without the teachers and administrators worldwide working tirelessly to educate and support their students.
An Ode to 12 months of YOU inspiring us!
As the new year approaches, we highlight moments where you inspired us in 2022!
Thank you, teachers and administrators,
for all that you do. 👏👏
January 🏆
Ringing in 2022 with cheer,
We crowned Elisha Burns from Pennsylvania
As our first-ever Educator of the Year.
February 📣
Teacher feedback always drives our product updates.
At Camp Engage, we unveiled the improvements you asked for
To fan-favorites, Time to Climb and Collaborate Board.
March 🥇
As you know, March brings madness.
Thanks to the thousands of teachers who voted,
Nearpod won the annual Edtech Twitter bracket.
April 🎶
Flocabulary Mixes and Break it Down ​​​​​are here
66 Thousand Mixes and 2 Million Break It Downs.
Those stats are just from this year.
May 💓
Nearpod PioNears are the beating heart of our community.
This year, we welcomed 30 new accomplished educators
From over eight countries.
June 🎉
At ISTE, we continued to see our community grow.
We hosted a Poetry Slam, raffled off swag, and
Were awarded with Tech & Learning's Best of Show.
July ⛺️
The inspirational Lei Washington spoke at Camp Engage.
She opened our minds, warmed our hearts,
And we hope you'll watch her take the stage.
August 📚
You built classroom culture with intention and compassion,
Using Nearpod Ice Breakers and Flocabulary videos ​​​​​​
To start the year in fashion.
September 🎤
In September's Hispanic Heritage Month contest,
Students wrote their own rhymes with finesse.
Our Nearpod and Flocabulary contest winners inspire us,
We must confess.
October 💌
2,500 teachers across the nation
Prioritized cyberbullying prevention at our Common Sense
Education #DigCitWeek webinar presentation.
November 🌏
We presented at DIDAC India,
At EduTech Asia and GESS Dubai.
Teachers inspired us with how they use Nearpod.
Our community reaches far and wide.
December 🎊
In 2022, your impact was off the chart.
2 Million Collaborate Boards, 7 Million Time to Climbs,
37 Million Flocabulary videos,
And you did it all with heart.
Twelve months of you inspiring us.
As we look forward to 2023,
We honestly can't thank you enough. 💙
Help us celebrate YOU
As we reflect on all that teachers have experienced this year, we are reminded of why we do what we do. Educators inspire and motivate us every day, and we are grateful for the opportunity to support them in their important work.
We hope you'll join us in celebrating the hard work of teachers by participating in our Educator of the Year awards. Don't miss the opportunity to nominate and vote for the teachers who are making an impact in education and deserve the spotlight. Educators can nominate themselves or be nominated by a colleague!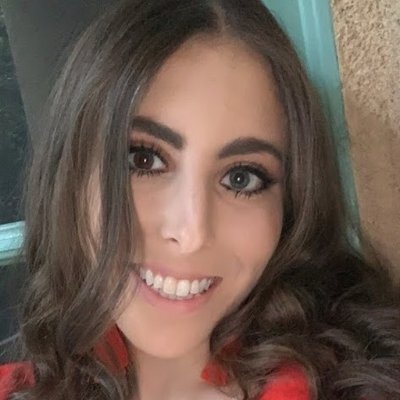 Lindsay Rothfeld is the Sr. Manager, Community at Nearpod. Lindsay began her career in ed tech as Flocabulary's community manager back in 2018 and has loved every minute of it. If you've seen posts on social media that mention PioNears, Nearpod/Flocabulary Certified Educators, or Camp Engage, then you've seen the result of Lindsay's work. She is grateful for the incredible relationships she's built with educators across the globe and would love to connect with anyone interested in getting more involved with Nearpod's community!