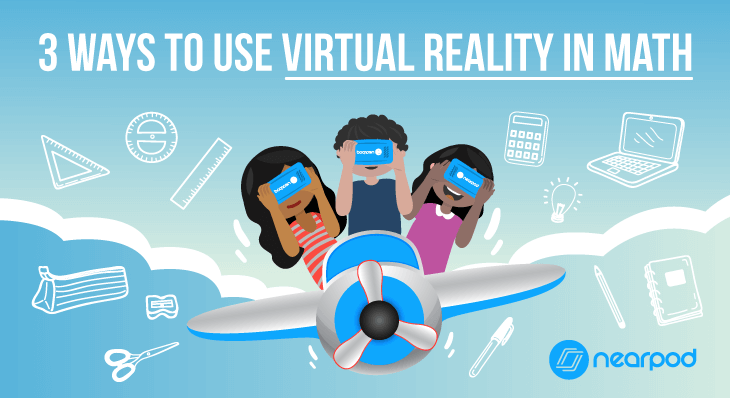 3 Ways to use Virtual Reality in Math
Nearpod Virtual Reality, or VR, lessons are unlike anything I've used in my class before! Virtual Reality is fun on its own, but using it within Nearpod ensures that it's also purposeful and engaging. VR lessons are great for introducing new concepts and applying learned skills in real-world situations. VR won't make up your entire lesson, but it's great as a quick, real-world connection to liven up a lesson. Here are 3 ways you can use Virtual Reality in Math to up engagement in your class this year!
Previewing New Content
Teachers often use photos and videos to hook students and introduce a new concept, but oftentimes these can be passive activities. Students are watching, but are they really taking it in? Instead, try using VR to immerse students into the lesson and immediately observe and ask questions. When I was teaching primary, I loved using shape hunts to bring geometry to life, but we were often limited in the shapes we could find. (My classroom has a lot of rectangles, but that's about it…) So instead, we would use a lesson like this Nearpod Geometry Shape Hunt to explore all kinds of shapes in the real world! They were able to search for shapes in places all over the world so they were experiencing other cultures as much as they were engaged in hands-on math! Or for upper grades, something like this Lego Death Star lesson would be great for introducing estimation and number writing! They're estimating as they would with a photo or object in your classroom, but it's presented in a more engaging way.
Practicing New Skills
In math, I've found that students are great at crunching numbers but struggle when they have to decipher a word problem to actually find those numbers or decide on an operation. Often times too, textbook word problems just aren't relatable to them. So why not create your own word problem scenarios using Nearpod Virtual Reality for math lessons? By adding a VR hook to the lesson, you can ensure equal access to the context for all your students. For example, this lesson connects a VR image of July 4th fireworks to an algebra problem about cost. Before students have to calculate the cost of red, white, and blue fireworks, they have the chance to experience the first. There are tons of free lessons like this already in Nearpod, but you can also easily create your own by adding a 360 Cities image to an existing lesson.
Learn how @Elementary Geek ensures equal access for all her students by leveraging #Nearpod #VR in the math class!
Click To Tweet
Real World Connection
So many of our students are constantly asking, "Why?". Why do I need to practice this strategy? Why do I need to know how to divide? When will I actually use this in real life? The truth is, as adults we use math every day. Share these experiences with your students through one of these real-life math lessons, or create one of your own!
Help the Firefighters

– Use your knowledge of percentages and measurement to determine the new required length of the fire hoses.

What's the Volume?

– Students will estimate and then calculate the volume of a shark tank in Japan.
Tips and Tricks:
-Any device will work! VR is more engaging if you have a headset, but I've done VR lessons with everything from laptops to iPads to old iPhones!
-Review processes beforehand. VR is exciting for students, so you may want to give them a little play-time before you have them focus on the content itself.
-Looking for more lesson ideas? Try one of these VR Math Bundles!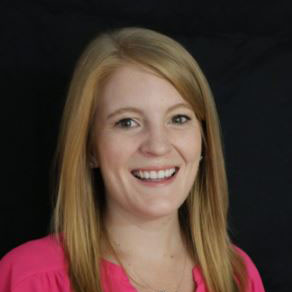 Kali is a tech-savvy elementary teacher whose passion for all things STEM fuels her innovation in the classroom and inspires other teachers to begin their own #edtech adventures.