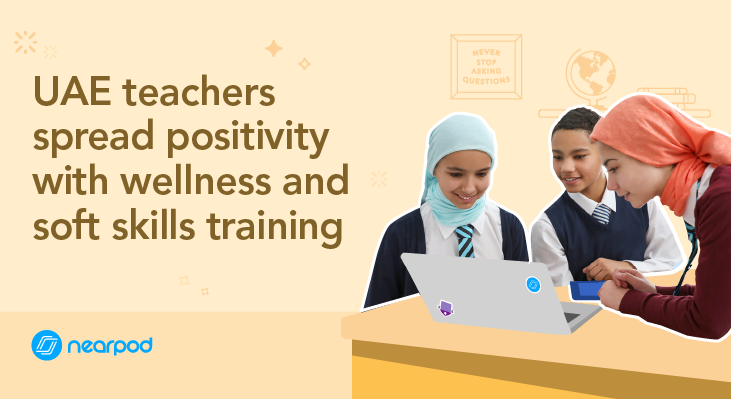 UAE teachers spread positivity with wellness and soft skills training
Schools across the UAE are identifying the importance of mental wellbeing amid a raging global pandemic, and are taking measures to equip both UAE teachers and students with the necessary coping skills to weather the emotional turbulence. Teacher support in emotional wellness and soft skills training has, hence, taken priority as educators fill the social need gaps.
Whether delivering lessons via a screen or across the room, 100% of UAE teachers believe that mental health should be proactively addressed with students, as much as physical health. UAE teachers are increasingly concerned about student wellbeing but only 36% of teachers are confident of delivering the essential soft skills and values needed to address students' emotional health. These are results from the EVERFI Middle East research survey conducted in the UAE and released in July 2021.
The surveyed UAE teachers acknowledged the importance of wellness and soft skills training of teachers to flag students who may be experiencing emotional difficulties. Among the skills that the teachers identified were important are communication (95%) and problem-solving (91%). They wanted to be able to teach the students other soft skills like maintaining healthy relationships, emotional wellbeing, being kind, family & social values, and anger control among others.
The survey also showed that while 95% of teachers regularly used online teaching resources, 55% of tutors wanted support on how to better engage students in remote learning environments.
Wellness and soft skills training, a growing priority
The UAE is serious about the mental health of its youth. Over 9,000 UAE teachers participated in 'Well Schools Network' initiatives by The Ministry of Education's 'National Program for Happiness and Wellbeing' in March 2021, to promote students' personal and positive skills alongside their academic skills. The program also prioritized teachers by conducting workshops to improve teachers' sense of recognition and to promote their positive behavior as role models for students through healthy lifestyle choices.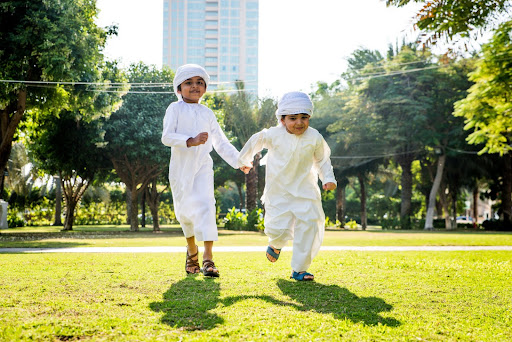 Dubai conducts the world's largest cross-cultural study on mental wellbeing titled 'Dubai Student Wellbeing Census' every year in November-December to learn the most pressing needs of its students aged 7 to 13. The data is then shared with schools in February the following year to help them implement appropriate programs to ensure the emotional and social welfare of students. The teachers are trained, according to the need gaps revealed in the survey, to support students' emotional health.
The Millennium School, Dubai, introduced the 'Mental Toughness Programme' in 2020 to address the issues that came to light in the annual wellbeing census. The school, which runs on the motto 'Happy teachers create a happy school' believes in the mental wellbeing of both educators and students. The school introduced social online channels named 'Let's Unwind', 'Morning Tweets' and 'Cheers to Peers' to give students a social platform for self-expression during the remote learning days.
Schools are initiating a slew of wellness and soft skills programs to prioritize better health and learning environments for students. Gems Legacy School launched a mental health and wellbeing program for students in Grades 3 to 6 in April 2021.
With more such programs gaining popularity, teachers with skills in counseling will be an ever-growing need.
Training the teachers
GEMS International School, Al Khail, Dubai, has taken the lead to educate the teachers with their program, which includes classes for teachers in sports, arts, cooking, dance, wellness and soft skills. Usually, teachers teach the other teachers in school. Simon Herbert, CEO of the school, learns Arabic after school hours every Tuesday, taught by the head of the Arabic language department. "This is good for everyone's wellbeing," he says.'Mental Health Training First Aid', a training program to educate people on how to help someone with a mental health problem, should prioritize training a large percentage of teachers and school staff in the UAE, recommends a policy council titled 'Promoting Mental Health and Wellbeing for UAE Schoolchildren', hosted by the Mohammed bin Rashid School of Government in February 2020.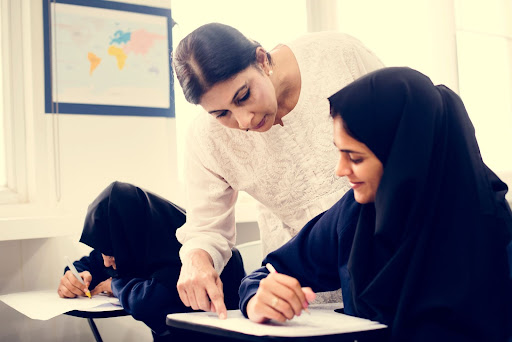 A hybrid future
The transition to remote learning in March, 2020, demanded urgent but necessary preparation for the teachers in operating digital classrooms and managing course content via digital screens. To better equip teachers in the logistics of teaching online, the UAE's Ministry of Education tied up with Hamdan Bin Mohammed Smart University (HBMSU) to train 42,000 teachers by designing a certificate course titled 'Be an Online Tutor in 24 hours.' This course included several modules, such as 'Online Learning Technology Landscape' and 'Design an Online Course in 24 Hours.'
The government has been running the 'Transformation to Smart Teaching' program for several years now, to train teachers in the UAE on how to behave with students and manage any classroom challenges that may arise. The pandemic has made these skillsets more significant and vital to continuing education despite the disruptions.
These virtual learning environments may be born out of an urgent need but the uncertainty of the pandemic has demanded that teachers be prepared to upskill with new capabilities to manage students in a volatile global climate. One such requirement has been to support students during the ambiguity of online-to-offline-to-online classes, as the situation changes rapidly. The education system is learning how to retain classroom teaching practices and melding them into online formats. UAE teachers are being trained to smoothly manage the transitions from physical to online (and back to physical) classroom sessions as demanded by the uncertain ebb and flow of the pandemic. In August 2021, 25,000 public school teachers and administrators received training on ensuring the safety and hygiene of students as they restarted physical learning sessions after a gap of many months. This training was provided in the Professional Development Week program launched by the Emirates School Establishment for the school heads, teachers, and administrative staff.
UAE teachers are busy working hard to hone their skills in shaping the futures of young minds. Amid the rapid changes and the demands for adapting to new environments and uncertain futures, teachers have to be evergreen students by constantly learning and adding new skill sets to their growing repertoire.
Interested in reading more about this topic? Check out this blog post: Higher Colleges of Technology, UAE: Technology Partners' Collaboration Moves with the Times and Trends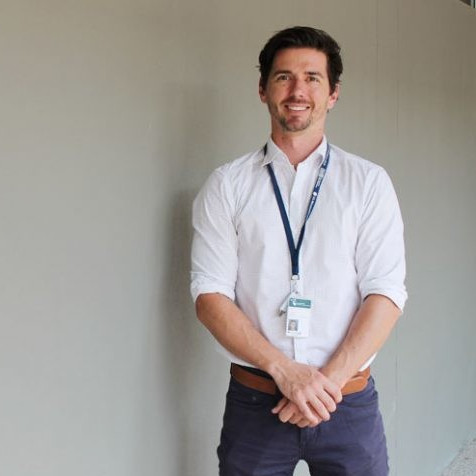 Steve has coached, collaborated, and worked in classrooms all over the world. Feel free to connect with him to discuss how Nearpod can activate learning in your school at [email protected]