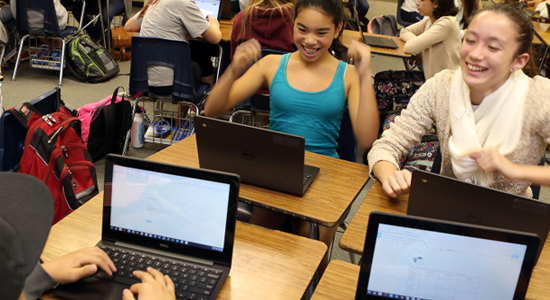 Supporting Effective Classroom Discussions with Nearpod
When you hear the term class discussion what image pops into your head? I always envision students sitting in a circle with the teacher handing off a "talking stick" so individual students can share their thoughts one at a time while others listen. I also see the quiet and shy students doing everything in their power to avoid the talking stick ending up in their possession. There are even off-task behaviors going on in the background from children who have a hard time staying quiet and maintaining attention for the duration of the discussion. This was my experience when I was in school but is it today's most effective way to hold a class discussion?
Technology available in today's classroom can transform class discussions in a variety of ways. Read how #Nearpod has changed the way @JGTechieTeacher fosters discussion with #edtech
Click To Tweet
Technology available in today's classroom can transform class discussions in a variety of ways:
All students can participate at the same time.

All students can provide feedback to one another quickly.

Quiet students are more empowered to share their thinking.

Maintain and even heighten engagement as well as participation.

Teachers can quickly gauge all students' thoughts, feelings, and understanding of the topic being discussed.

Absent students can join the conversation at home or when they return to school.
What's your favorite way to generate classroom discussions? ? @JGTechieTeacher has ideas you can take back to your classroom immediately!
Click To Tweet
Using
Nearpod
to assist in your class discussions is a great way to hit all the bullet points mentioned above. Teachers can easily send out a topic for discussion that students can respond to in a variety of ways:
Open-ended responses

Drawings

Polls

Collaboration Board
Nearpod provides other ways to respond to questions but the four above are perfect for holding classroom discussions. Students can answer a prompt by reporting their thoughts and feelings through an open-ended context. When answers are submitted, the teacher can see everyone's response on their dashboard. They can even push out the responses to each child's device. The teacher can keep it anonymous or mention the responder's name.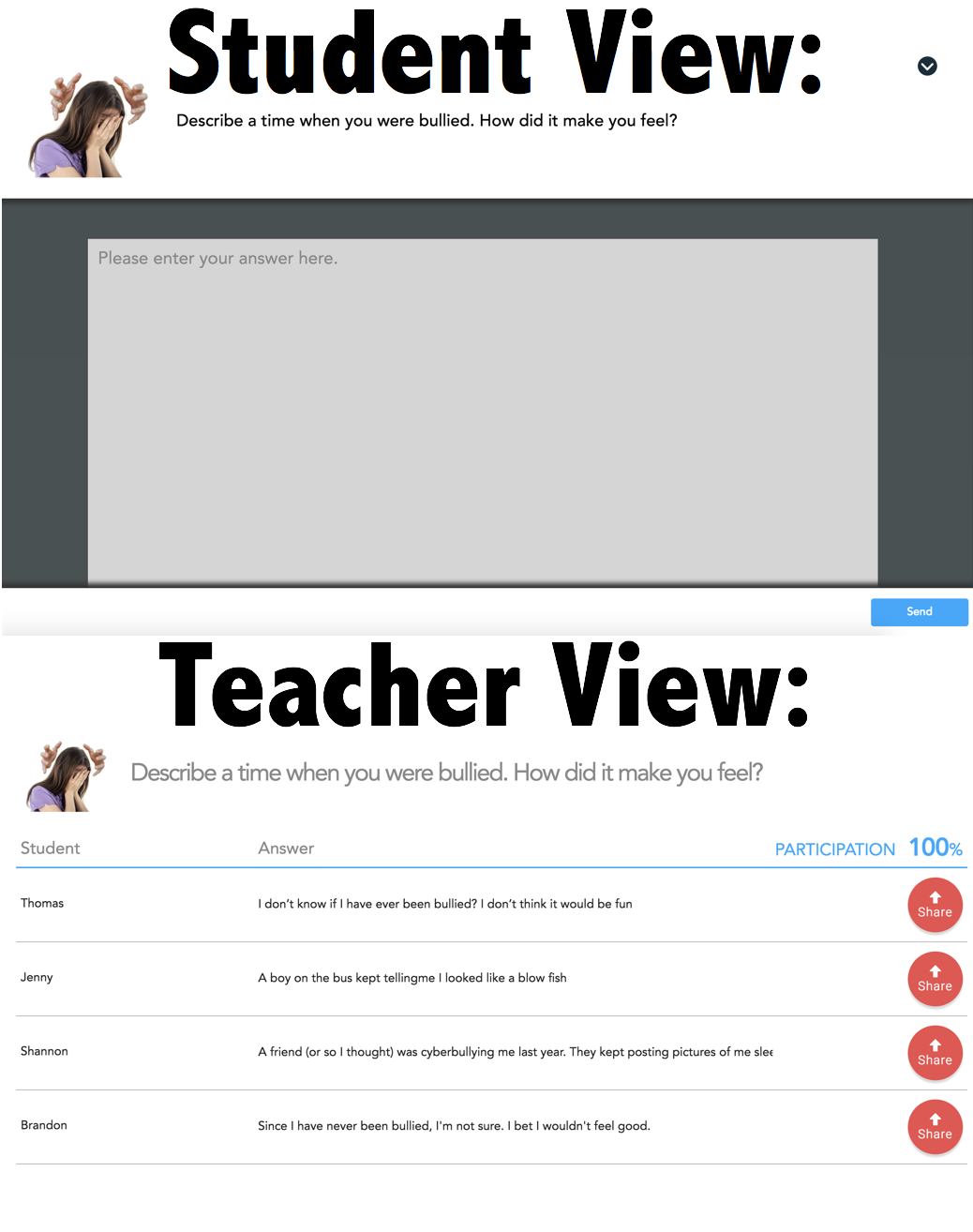 Example of an open-ended response for class discussion
Get all students engaged and responding by using Nearpod to assist in your classroom discussions. You as the teacher will gain a better insight into each child's thinking and tap into their background knowledge quickly and easily.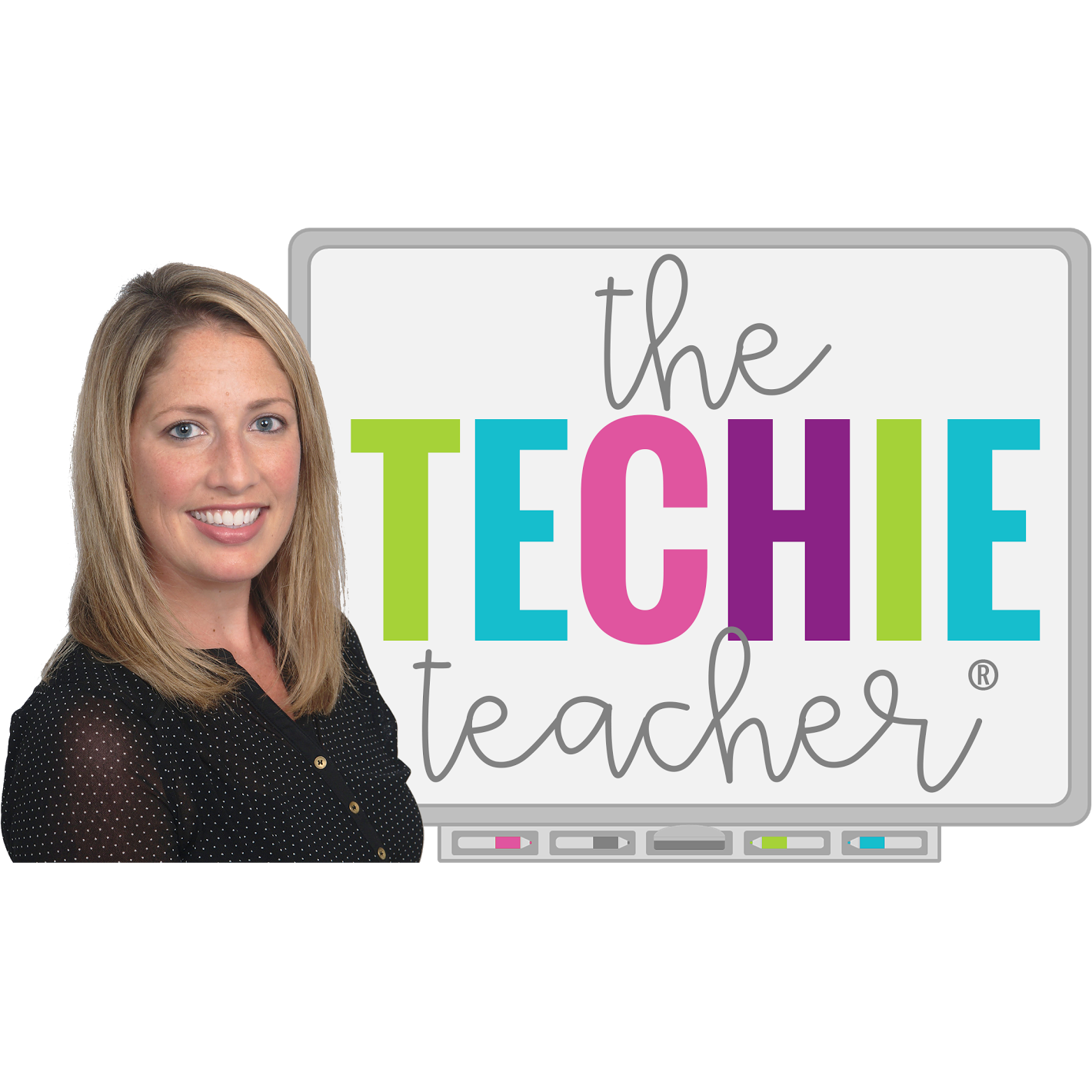 Julie Smith is an elementary Instructional Technology Consultant from Saline, Michigan. She works with teachers and students in PreK-5th grade. Julie is the author of the blog, The Techie Teacher, and sells digital resources for the K-5 classroom in her TeachersPayTeachers Store.