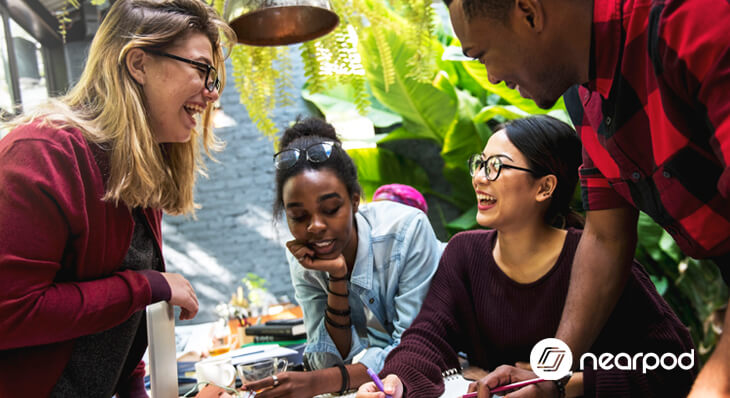 Social and Emotional Learning – The Key for Developing the Whole Child
When our students enter our classrooms every day, we provide them a safe and positive environment that can support them in reaching new academic milestones. Social and emotional learning is key to developing the whole child.  Because of this, it is our responsibility to provide them resources that will navigate them through difficult situations.
Positive, Safe Learning Environment:
As a Florida teacher, there is one day that I think about in particular when I ask myself, "Do students feel safe in my class?" On February 14th, 2018, seventeen people were taken at the hands of a school-shooter at Marjory Stoneman Douglas High School in Parkland, FL. Focusing on our Social and Emotional Wellness can ensure school is a positive place for all students. In order to achieve this, it is crucial to provide teachers with resources to address social emotional learning in schools.
Nearpod has recognized the need to provide teachers with resources to foster positive, safe, and empowering learning environments.
Flexible Curriculum:
It is important to note that social and emotional learning should be taught in all grade levels, all settings, every single year. The whole child approach prepares students for long term success beyond school.
There are over 175 lessons that are easily embeddable into any setting for all children in Nearpod.
The skills students will learn in these lessons are applicable from kindergarten to 12th grade and developed age-appropriately. Each lesson has a range of modalities to reach a variety of students that are accompanied by dynamic media, including virtual reality to enhance learning experiences. The lessons are also created based on the CASEL framework. These are learning skills proven by research to support their social and emotional growth.
Mrs. Porter facilitated some POWERFUL discussions today about social-emotional learning with the help of @nearpod @cmcssinfo #CMCSSTech #socialemotionallearning #technologyinaction pic.twitter.com/Tjlb7ecacP

— Annie Head (@AnnieHeadTIC) October 24, 2018
Check out this blog post on how you can begin to infuse social and emotional learning activities into your Social Studies classroom.
Whole Child Development:
Nearpod's Social and Emotional Learning content provides explicit instruction for the skills students need for life and beyond school. We aren't only teaching students math and reading – we are teaching them to be positive and contributing members of society.
By integrating Social and Emotional activities, educators are helping children to develop:
Self-Awareness – See their connection between current tasks and their personal goals and interests.
Self-Management – Skills about focusing attention, managing stress and anxiety and accomplishing goals.
Social Awareness – Develop skills in perspective-taking, empathy, appreciation for diversity.
Teamwork and Collaboration –  Considering the perspectives and thought process of their peers
Responsible Decision Making – Reflect on the values of different literary characters or even classmates to motivate others.
Persistence – How to apply persistence to their growth mindset and reflect on their own personal experiences with challenging tasks.
Tolerance, Acceptance, Understanding – Students explore the differences among tolerance, acceptance, and understanding, then apply this difference to real-life situations.
Consider highlighting these learning experiences that perhaps characters in literature are experiencing – can your students identify with literary characters and help them through difficult situations? Nearpod can help!
Empower Teachers:
Our teacher's demands are higher now than they ever have been before. Teachers need to be equipped to handle all types of situations and teach these important lessons.
Nearpod understands the needs of our teachers and the resources they need in order to be successful. With Nearpod's Learning Labs, we can tap into every teacher to reach every student. We can empower teachers with expert-derived, experience-rich, and tech-enhanced professional development to maximize the impact of Nearpod's Social and Emotional Learning content for students.
Social and Emotional Learning Develops the Whole Child:
Focusing on students' and teachers' mental wellness is a step in the right direction. With this in mind, we can ensure that schools are safe, positive, and empowering places for all students. Social and emotional learning is a classroom solution to developing the whole child. With activism and education, we can start to move that needle of change together. As Mahatma Gandhi once said, "be the change you wish to see in the world." But don't forget; as educators, we have the honor of teaching and influencing the change we wish to see in the world.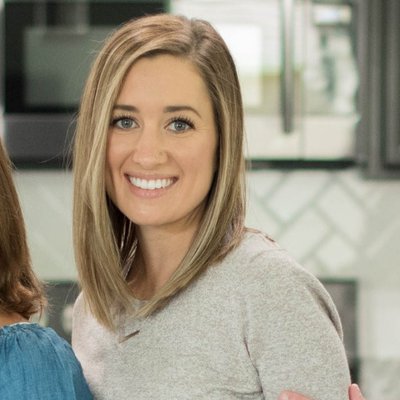 Katie is a Personalized Learning Leader in Volusia County Schools. She helps teachers incorporate educational technology into their curriculum. She believes that students deserve an instructional practice that resonates with their daily lives, and that includes the utilization of technology. She is on a mission to promote the endless benefits that edtech can have on 21st century instructional practices.