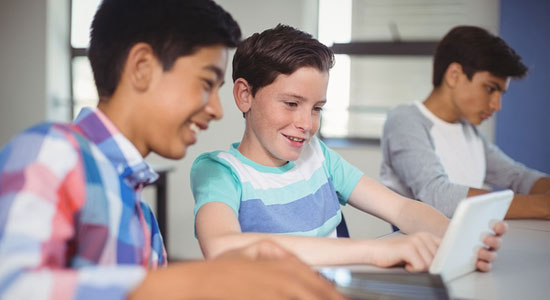 Interactive Learning: Shifting Expectations in Today's Classrooms

The term "Digital Natives" is often used to describe those students who have grown up surrounded by technology.  These students are able to access information at the touch of a button, instantly connect with peers around the world, and if they want to learn something new, there's always YouTube. Based on the ease of access today's students have to information, it's no surprise that there have been shifts in classroom dynamics and students' expectations of their teachers. More than ever, lessons need to have interactive learning, be engaging, and personalized to individual student needs.  Not only can this help motivate those students that have grown up surrounded by technology, but research suggests that these types of lessons are more likely to increase student achievement as well.
Project Tomorrow's 2014 Speak Up Report expands on this idea:
"Today's students are incredibly interested in learning. While they may not always be interested in typical classroom instruction, they are very engaged when learning mirrors the holy trinity of the student vision for a 21st century educational experience: (1) learning that is socially-based and collaborative, (2) learning that is untethered from the traditional constraints or limitations of education institutions, and (3) learning that is digitally rich in context and relevancy."
In other words, we as teachers need to meet students where they are.  Rather than forcing students to sit through lecture after lecture as many of us did while we were students, it's time to transform the classroom into something new.
The Potential Classroom: Interactive and Personalized
Today's classrooms have the potential to be something new and transformative.  As technology becomes more affordable and accessible, teachers have the ability to design learning environments that are more interactive and personalized.
Despite this potential for new forms of learning, many classrooms are still stuck using traditional lecture methods.
Esther Wojcicki, educator and vice chair of the Creative Commons board of directors, explains:
"Before we had technology and everybody had a phone in their pocket, there were only a couple of ways to learn something. One was to go to school, and sit there, and kind of suffer through that, and listen and memorize, and then try to make that relevant. The second way was to go to a library and to get a book…But then along came the digital revolution, and we all have access to computers, tablets, and phones. So if you want to learn something today, you can get it on your phone. You don't have to go to a library, and you don't have to sit in a lecture. But, the whole model in education is still based on sitting in a lecture, whether you are in second grade or whether you are in university."
Fortunately, tools like Nearpod can be an excellent bridge for helping teachers shift towards more interactive and personalized learning environments.
While PowerPoint presentations can be effective in engaging students some of the time, teachers can use applications like Nearpod to expand on traditional presentations and include interactive activities like polls, quizzes, open-ended questions, collaboration boards, and more.  These types of activities can help teachers begin to explore what more interactive learning environments can look like.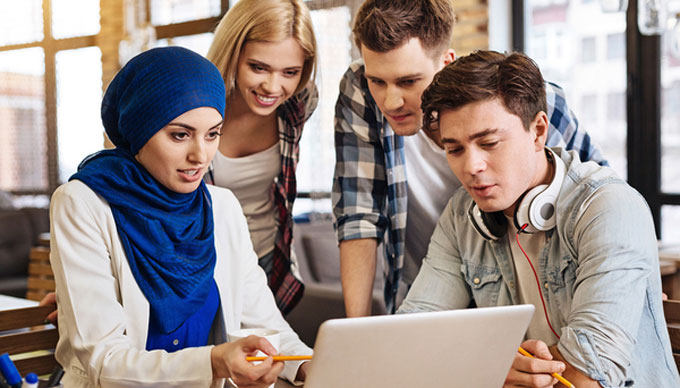 From there, teachers can move on to even more personalized approaches. For example, teachers can use Nearpod to create multiple future lessons, centered around the individual needs of their students.
Elementary school teacher Heather Austin explains:
"I plan Nearpod lessons based on the needs of individual students. If one student needs to work on adjectives and adverbs and another student needs to work on writing complete sentences, their assignments reflect this differentiation. I simply launch the Nearpod lesson and place the pin code on my choice board for students to complete based on their learning needs."
Using strategies like these, teachers can begin to move away from traditional, lecture-style lessons to more personalized, interactive approaches.
The Future Classroom: Using Technology to Bring Lessons to Life
Once teachers become more comfortable creating interactive, personalized lessons, there are even more ways technology can be used to bring their lessons to life.
For example, augmented reality and virtual reality technologies are just now beginning to make their way into classroom environments, and they offer enormous potential for how students in the future will interact with content.
Imagine being able to instantly explore the inside of a cell, visit the Serengeti, or take a trip around the world. These types of learning activities are quickly becoming a reality in K-12 classrooms.
Options like Nearpod's Virtual Reality mean that students can use whatever device they have to explore the Great Wall of China, visit the Taj Mahal, or even take a trip through the solar system.
Elementary school teacher Kate Chirhart discusses how these types of activities help increase engagement and student understanding in her classroom:
"The VR [Virtual Reality] experiences made my young students feel as if they were immersed in each location, resulting in a much firmer grasp of concepts and ideas. This is an enormously powerful tool that allows students to dig deep into concepts, root around, and pull out the knowledge they might have missed without this extraordinary experience. The power to engage students resulting in excitement about learning is a rare gem in the educational field."
As technology continues to become more affordable and accessible, these types of learning activities will become more commonplace, and for good reason.  Being able to more easily engage students with the content means that teachers can spend less time trying to get students interested, and more time doing what they love… teaching!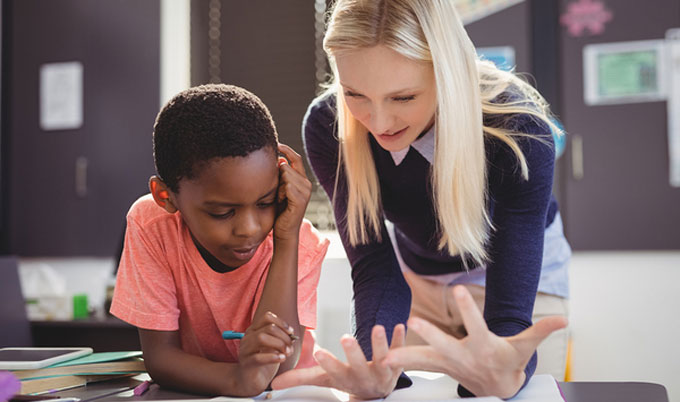 Conclusion
Today's students have different expectations for their teachers than students from previous generations. These shifting expectations mean that if teachers want to connect with and engage their students in the learning process, they need to consider shifting their teaching approaches as well.
Tools like Nearpod can be excellent for helping teachers begin this shift.  While still rooted in the traditional presentation format, Nearpod can be used to add interactive activities and help teachers increase personalization.  This means that teachers can still stick with what they are comfortable with, while also beginning to shift towards a more modern learning environment.
Ready to start creating your own interactive, personalized lessons?  Create a lesson now!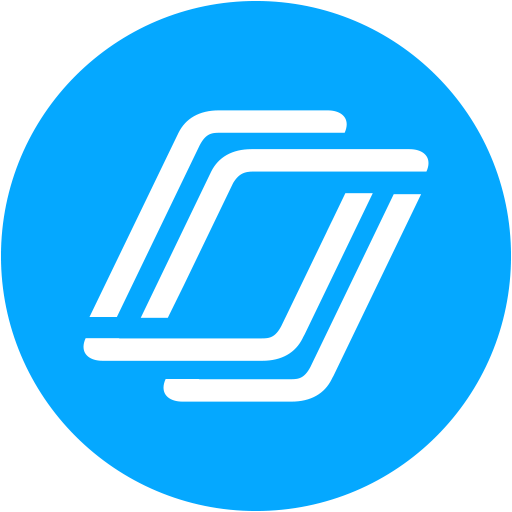 Nearpod's award-winning platform is used by thousands of schools around the globe, transforming classroom engagement.