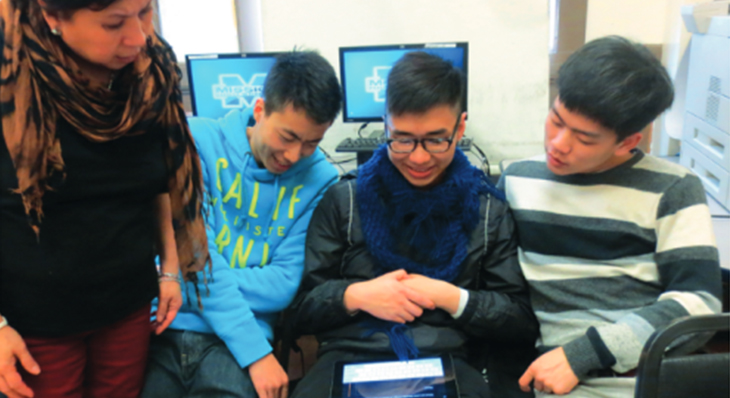 Released: Case study on Nearpod in San Francisco's middle schools
We've been working with San Francisco Unified School District to design and implement interactive Common Core Math lessons that change the way students learn. This new case study shares how the initiative began, teacher and school district responses to Nearpod, and what's ahead.
In 2014, Nearpod partnered with San Francisco Unified School District (SFUSD) and the Salesforce.com Foundation to maximize the impact of the district's technology investments and collaborate with math content specialists to create and share over 100 Common Core aligned math lessons for middle school students.
The case study, called Bridging Curriculum and Technology: How San Francisco Unified School District and Nearpod are Changing the Way Students Learn Math with the Support of the Salesforce.com Foundation, shares how a carefully planned and implemented digital learning initiative can powerfully impact teaching and learning.
What happens when teachers combine tablets, Nearpod, and aligned content? SFUSD middle school teachers experienced and identified several benefits, including the abilities to:
Tailor the learning experience to meet individual student needs
Deliver instruction that is aligned with content standards directly to students
Provide engaging and interactive experiences
Vary the delivery method of instruction
Diagnose student learning needs