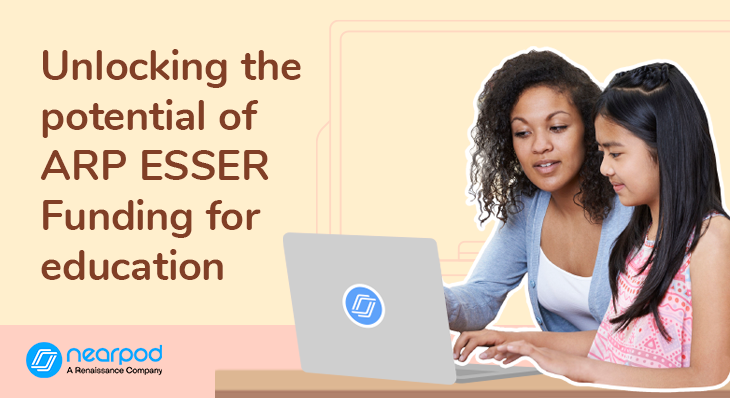 Unlocking the potential of ARP ESSER Funding for education
Are you thinking about ARP ESSER Funding? If you are, you're on the right track toward shaping the future of education. Let's look at this transformative funding source and its profound educational impact. We'll also explore how you might strategically make use of it with innovative tools like Nearpod, Flocabulary, and Nearpod Programs.
Understanding ARP ESSER: A lifeline for education
Understanding the vast potential of ARP ESSER funding is crucial for educational institutions as they strategize and allocate resources to enhance education and address the evolving needs of their students. It's not merely about receiving funds but how educators can use them to transform education.
Are you looking for an in-depth resource on ARP ESSER? Check out this comprehensive guide!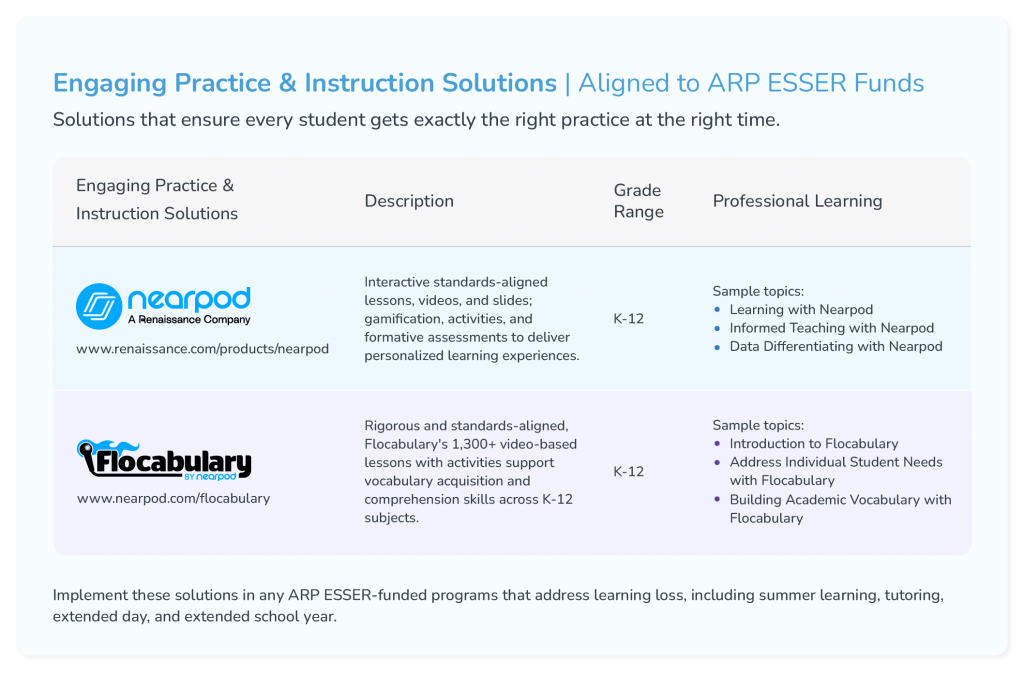 What is ARP ESSER funding?
ARP ESSER, the American Rescue Plan Elementary and Secondary School Emergency Relief, isn't simply another funding source—it's a lifeline for educational institutions. It provides an opportunity for schools and districts to continue addressing the unique needs and challenges created or amplified within the last few years.
How can you use ARP ESSER funding?
ARP ESSER funding is versatile and adaptable, and offers educational institutions the financial support they need to navigate this complex terrain. It's akin to a toolkit filled with possibilities encompassing various educational purposes:
Addressing learning loss: The pandemic resulted in substantial student learning loss. ARP ESSER funding allows schools to implement targeted interventions, bridging the gaps so no student is left behind.
Creating flexible and blended learning environments: The educational landscape is evolving, and flexibility is critical. ARP ESSER funds enable schools to create blended learning environments, seamlessly combining in-person and virtual instruction.
Tailored interventions: Recognizing that every school is unique, ARP ESSER supports tailored interventions. Schools can develop programs and initiatives that best serve the needs of their students, ensuring that the funding is put to its highest use.
Bolstering learning wherever it happens: The sudden shift to remote learning was a monumental challenge for schools. ARP ESSER funding acknowledges this and allows schools to invest in technology. Now that schools have mostly returned to in-person learning, ARP ESSER funding helps education remain practical and accessible no matter where it occurs.
Promoting equity and inclusivity: Educational equity is a fundamental concern. ARP ESSER funding strongly emphasizes addressing disparities and promoting inclusivity, providing more students with access to a high-quality education.
Investing in professional development: Educators have been at the forefront of adapting to new teaching methods and technologies. ARP ESSER encourages investments in professional development to empower educators with the skills to navigate these changes effectively.
Innovative solutions with Nearpod for ARP ESSER funding
Nearpod: Foster a love of learning in every student
Nearpod is an innovative digital platform that has become a powerful ally in creating engaging and interactive learning experiences. With ARP ESSER funding, schools have the financial means to harness Nearpod's remarkable capabilities to accelerate learning and drive results.
Here's a quick overview of what educators can create and access with Nearpod:
Active learning experiences where every student participates: Nearpod immerses students in your curriculum by allowing educators to easily create interactive lessons, videos, activities, and gamification. Every student can share their voice and apply their knowledge to deepen understanding.
Quality, standards-aligned content built by experts: The Nearpod Library includes 22,000+ interactive, research-backed resources designed by our expert curriculum team and 70+ publishing partners. Plus, the content is customizable to meet teachers' and students' needs.
Teacher-led differentiation informed by data: Educators receive valuable learning data as students complete formative assessments and activities, providing opportunities for targeted feedback and real-time support.
Nearpod is well-equipped to support educators and students in this rapidly evolving educational landscape. To explore Nearpod further, including options for your school or district, schedule a call below!
Flocabulary: Rhythm and rigor in learning
Flocabulary combines rhythm and rigor to make learning enjoyable and memorable as students strengthen their comprehension across the curriculum. With ARP ESSER funding, schools can seamlessly integrate Flocabulary into their curriculum so educators can:
Create authentic learning experiences: Leveraging the power of music, drama, poetry, and storytelling, Flocabulary lessons and activities excite and resonate with students, creating emotional connections that strengthen their understanding and retention of key concepts.
Access resources aligned with core standards: Flocabulary's content is aligned with core educational standards, and sequenced to build higher-order thinking.
Unlock comprehension across the curriculum: Through multiple exposures to academic and subject-specific vocabulary, plus targeted practice opportunities, Flocabulary builds students' word knowledge—and confidence.
Ready to learn more about how Flocabulary can bring your curriculum to life?
Optimizing ARP ESSER with Nearpod Programs
Lastly, Nearpod Programs is a suite of intentionally designed solutions to support your school or district's learning initiatives. They offer a way to optimize the impact of ARP ESSER funding and supplement your core curriculum.
Nearpod Programs cover a wide range of subjects and grade levels, offering the following:
Standards-aligned lessons, videos, and activities: All content and resources are aligned with educational standards that enhance core curriculum and boost student engagement.
Customization: Schools can choose programs that best support their unique educational needs, tailoring their approach to maximize the benefits of ARP ESSER funding.
Engagement: Nearpod's Lesson Library is packed with interactive and engaging content that helps create active learning environments where every student participates—a crucial step in addressing learning loss.
Explore the various Nearpod Programs available and how to integrate them into your educational strategy.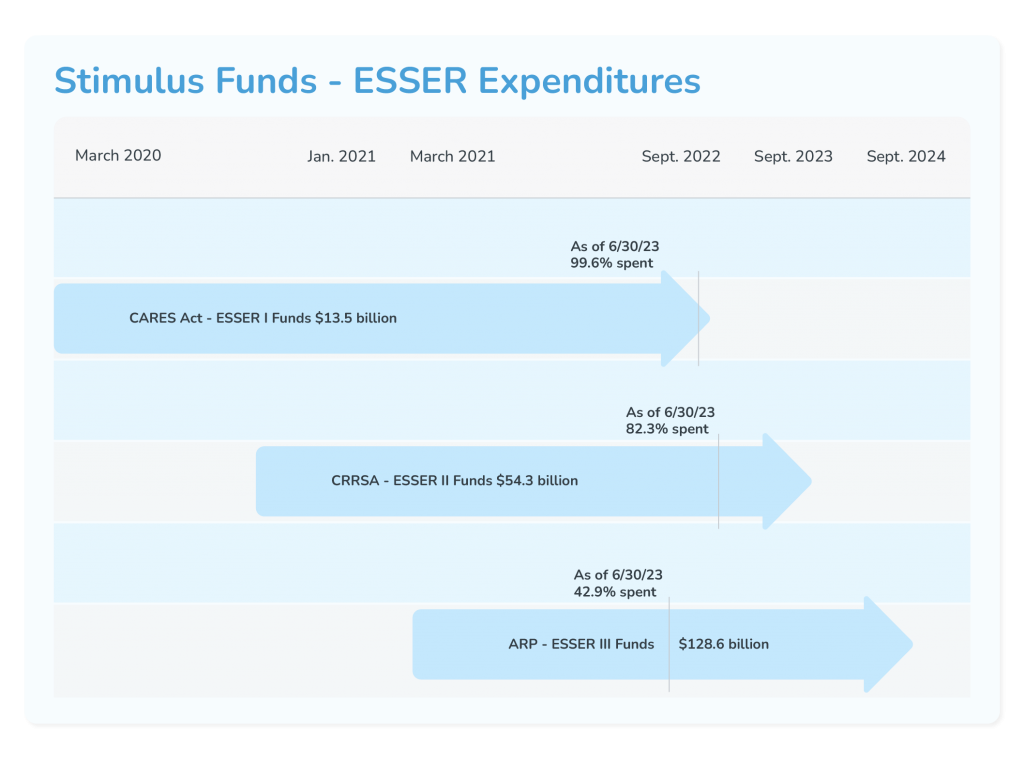 The countdown: Utilizing ARP ESSER funds effectively
An essential point to remember: the deadline to use ARP ESSER funds is September 2024. States, schools, and districts have a crucial timeline to effectively strategize and implement these funds.
As the deadline approaches, educators, administrators, and policymakers must recognize the transformative potential of ARP ESSER funding. It represents not only financial support but also an opportunity to reshape the future of education. Platforms like Nearpod, Flocabulary, and Nearpod Programs, which align seamlessly with ARP ESSER goals, provide the tools and resources to make the most of this transformative opportunity.
The education community can ensure that every student is supported, challenged, heard, and seen by exploring the possibilities, making strategic investments, and creating engaging, evidence-backed, and equity-focused learning environments.
Ready to learn more?
If you're ready to talk more about using ESSER ARP funding for Nearpod products, or if you want to learn more about how Nearpod can help you meet your goals, let's connect!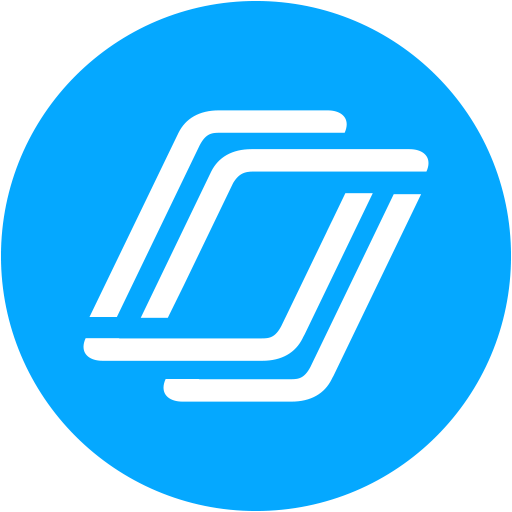 Nearpod's award-winning platform is used by thousands of schools around the globe, transforming classroom engagement.