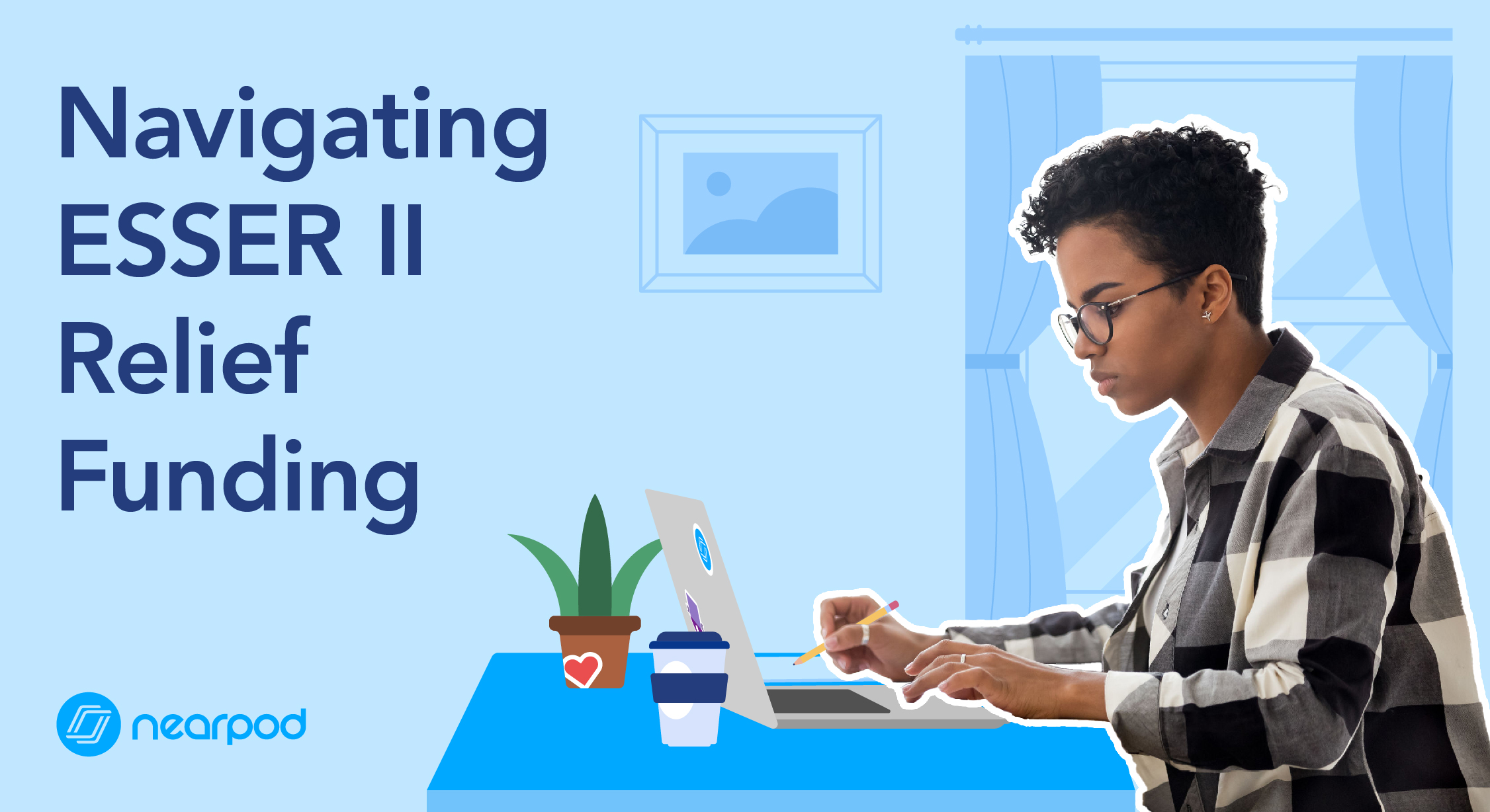 Navigating ESSER II Relief Funding
The second round of Federal Covid Relief is coming. Let's unpack what ESSER II means for K-12 schools.
From adjusting to the 'new normal' of hybrid distance learning to now re-imagining the 'new future' of using technology to make learning equitable for all students, we're here to help you navigate this new era in education.
Congress has finalized the second round of coronavirus relief funding which includes billions of dollars for Elementary and Secondary schools (K-12). This bill underwent several iterations before it was signed into law December 27, 2020. Due to this, it is important to note that it will likely be referred to in various ways. These are the official names to look out for:
CRRSA – Coronavirus Response and Relief Supplemental Appropriations Act
ESSER II – Elementary and Secondary Emergency Relief II
Coronavirus Relief 2.0
Stabilizing Education Budgets
Cares Act Signed into Law
March 2020
Covid Relief Package Signed into Law (CRRSA Act, ESSER II)
December 27, 2020
Education Total
$30.7 Billion
$82 Billion
K-12
$13.2 Billion
$54 Billion
Governors Funding
$3 Billion
$4 Billion*
*The CRRSA Act provides that $1,303,060,000 of those funds be used to supplement the Governor's Emergency Education Relief Fund (GEER II Fund) awarded to each State with an approved GEER application under the Coronavirus Aid, Relief, and Economic Security (CARES) Act enacted on March 27, 2020.
What is the same?
Both stimulus bills provide education funding in 2 programs: Elementary and Secondary School Emergency Relief (ESSER) and Governor's Emergency Education Relief (GEER).
ESSER II Fund awards to SEAs are in the same proportion as each State received funds under Part A of Title I of the Elementary and Secondary Education Act of 1965, as amended, in fiscal year 2020. If you are interested in obtaining your state allocation, you can review this Coronavirus K-12 Allocation Table.
What is new?
The 54 Billion in ESSER II funds are designated solely for K-12 education.
This second stimulus earmarks $2.75B of GEER specifically for non-public schools.
ESSER II has 4X as much funding under this stimulus than it did under CARES Act.
Governor's will receive an additional $1,303,060,000 they can prioritize in various ways.
Funds are available through Sept. 30, 2023. (September 30, 2023 because the period includes the Tydings period (General Education Provisions Act §421(b)(1)).
What can funds be used for?
Revision of the ESSER II funds include addressing learning loss by improving academic instruction, including implementing evidence-based resources including low-income students, children with disabilities, English learners, racial and ethnic minorities.
Stimulus documentation recommends finding ways to measure student progress to better gauge learning loss and growth.
Using funds to purchase educational technology (including hardware, software and connectivity) for students who are served by the local educational agency that aids in regular and substantive educational interaction between students and their classroom teachers.
For more information on how Nearpod and Flocabulary can support your efforts to empower students and teachers to improve academic learning loss click here.
Watch our funding webinar to hear from a panel of districts across the country to learn how they're using CARES and ESSER II relief funding to:
Address learning loss with informed instruction in the moment and real-time insights into student learning
Ensure strong teaching practices to strengthen teacher/student interaction and re-build a sense of belonging and strong student voice
Increases student engagement, curiosity, and interest using flexible digital tools to reach all students regardless of location
Check out our relief funding guide that covers everything from how the various sources (ESSER I, ESSER II, and ESSER III) work, what funding can be used for and other FAQs.