Kindness in the Classroom with Nearpod
Educators juggle many responsibilities on a daily basis. One of the most important can often be overlooked by some administrations. It is our responsibility to ensure that we take time to teach our students the importance of being KIND.
We are living in a world driven by divisiveness and anger, and one that is quick to argue. Children are brought up in a world of people who have not been taught, or have forgotten, how to be KIND to each other.
Core subjects are only the beginning
Some of our students may have never been taught what kindness is.  Schools can be too focused on standardized tests scores. Many kids come from homes where they do not have positive role models. They find their heroes from sensationalized media outlets. It is our job as educators to shine a light on positive stories happening in the world. This job that much more important today, in a world dominated by negative headlines.
There is pressure placed on teachers and students to perform well in core subjects. The first lessons to lose priority are the ones that help form guiding principles our students will carry with them throughout life. These are the lessons that focus on personal, social, and emotional growth. Which, are reliable indicators of future success.
How can educators balance teaching what's mandated from a school's perspective while also teaching students how to be kind to one another?

Is it possible to teach kindness in an engaging and relevant way within our current curriculum?
The first question that I had to ask myself was "How do you explain kindness to a student?"  After multiple failed attempts, I developed the acronym, KIND.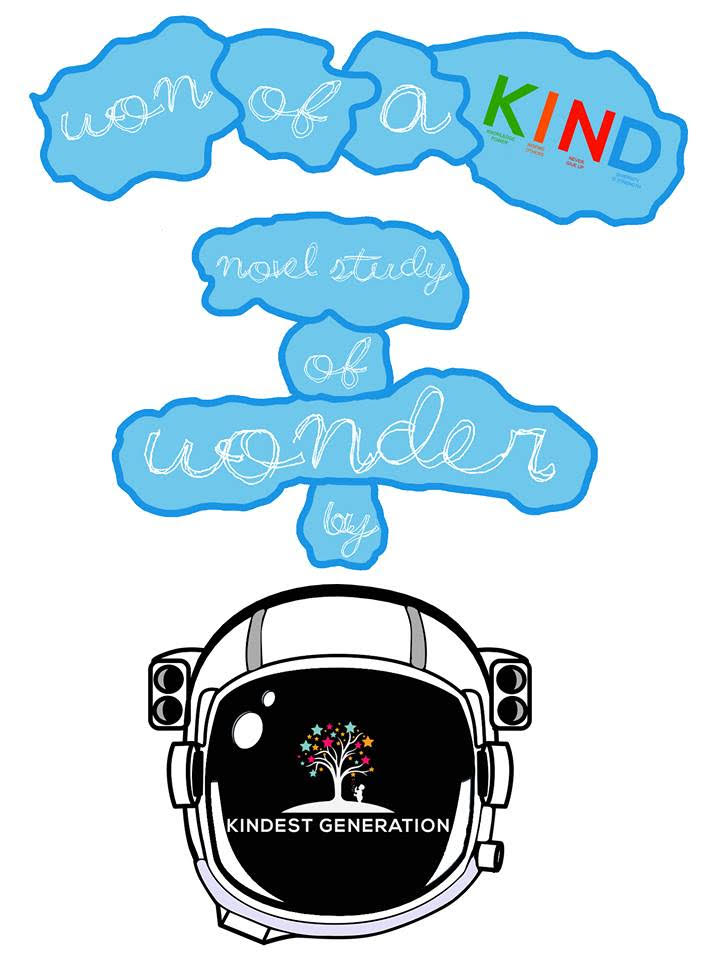 K – Knowledge Is Power
In today's digital society, information is everywhere. These lessons motivate students to dig for information and cultivate original thought and take action. Students are challenged to think critically about issues that affect their day-to-day lives and their future. Seeking out facts are essential steps to becoming more knowledgeable about important topics affecting today's society.
I – Inspire Others
Making the world a better place starts with simple, individual acts.  Those acts can be ordinary or extraordinary and can inspire one person or many.  Heroes inspire others to be actionable and follow in their lead.  These lessons focus on people from average citizens to famous icons who have inspired others to make a positive change in the world.
N – Never Give Up
Persistence is an essential attribute of a successful person. We can teach this by cultivating a "growth mindset". It is common to struggle with a concept or issue at school, in peer situations and in everyday life. Neurological research supports that the brain is very much like a muscle and needs exercise to grow. It is okay for students to have a productive struggle while learning. This can be when they are learning the most. To overcome these struggles, children need to learn determination, to believe in themselves and in the "power of yet," and to never give up.
D – Diversity is Strength:
Media sensationalizes division and inequality. The greatest strength of our nation, and this planet is our collective diversity. The lessons to our students should portray this mindset. No child should feel inferior or superior to another, regardless of race, religion, gender or social status.  These lessons spotlight diverse leaders and amazing stories from people of all backgrounds. They have championed the fight for justice, equality, and kindness.
Using Nearpod and Newsela to teach KINDness across the curriculum
Nearpod is a student-friendly and highly-interactive presentation and assessment platform. I present stories of kindness that incorporate Nearpod's fantastic learning and assessment tools. Nearpod has quizzes, polls, videos, images, drawing and collaboration boards, VR field trips, and other online content.
Nearpod is the vehicle that delivers the lesson to the students. But, some of the best features come from the creativity that Nearpod allows you to have with its software. Nearpod works in partnership with your favorite teaching tools, rather than "another thing" to use.
All my KIND Nearpod lessons contain an ELA component. This is usually in the form of nonfiction articles from Newsela. Newsela provides the same article in multiple lexile levels, so it's easier for lessons to be taught across the curriculum.  
It is our responsibility to ensure that we take time to teach our students about the importance of being KIND.
Click To Tweet
Examples of teaching KINDness across the curriculum
Using Nearpod and Newsela together makes every lesson come to life, due to Nearpod's ability to reach all types of learners.
While teaching students about Malala Yousafzai, Nearpod allowed me to:
Combine some of her amazing interviews from YouTube

Ask open-ended questions and deliver fill-in-the-blank activities.

Use a VR field trip to take students to her hometown of Swat Valley Pakistan.
Malala is a great heroine and one who has shown such KINDness in her private and public life.  She's an excellent example of kindness in action. She's knowledgeable, inspiring, possessing a "Never Give Up" attitude, and is a shining example of strength through diversity.
Integrating KINDness into a curriculum becomes easier if the lesson starts with a reading component. While searching for an article on climate change for science on Newsela, I came across an article on climate refugees. This is a perfect example of how to teach KINDness while stressing the importance of social and environmental responsibility.  
The beauty of Nearpod is its ability to make an ordinary article come to life in a full-blown lesson. Students were transported to Kiribati, home of the world's first climate refugees using VR technology.  We explored other areas that are facing similar challenges. Students were able to compare and contrast what they saw and learned from the Newsela article, videos, infographics and VR experiences. This is another lesson that encompasses all the pillars of teaching KINDness.
No longer should educators have to choose between what is right and what is kind. We can choose to teach what the school wants AND what the students need to learn. In the words of Martin Luther King Jr, "The function of education is to teach one to think intensively and to think critically. Intelligence plus character – that is the goal of true education."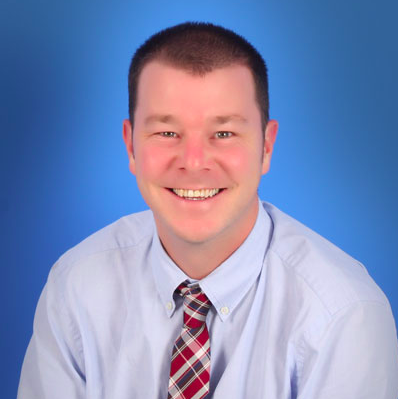 Currently teaching in Baku, Azerbaijan, Brian creates innovative, student-centered lessons for tomorrow's global leaders. A  two-time Faculty Global Leader at Korea International School, he believes we must educate students to love themselves, be kind to others and protect the world around them.